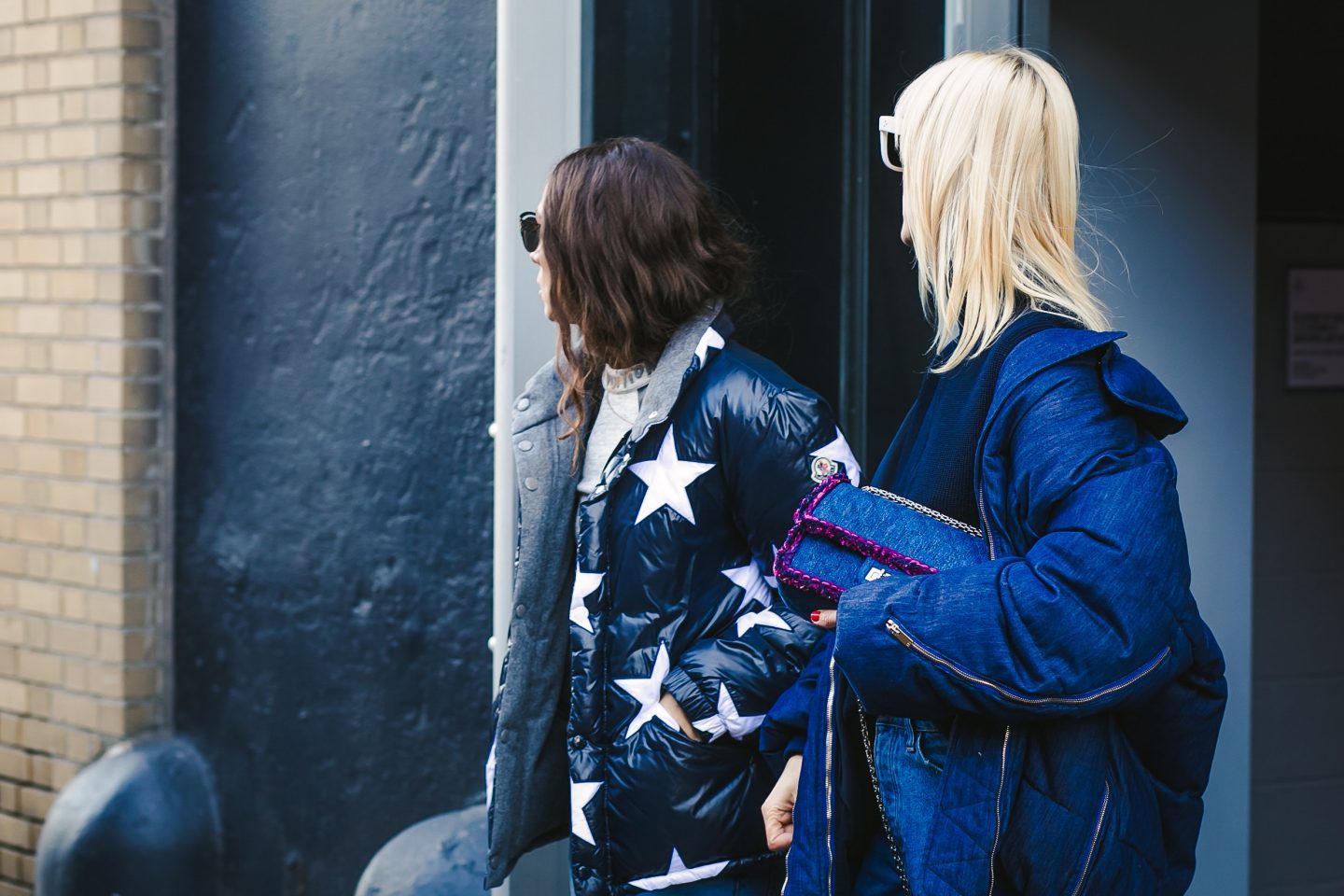 Crystal from That's So Crystal recently interviewed me for a Meet and Greet on her blog. She asked me for one tip on how to stick to a budget and still look fabulous. I had so many tips for looking stylish on a budget that I wanted to share with you. Make sure you stop by Crystal's blog to read the interview and find inspiration on creating your style.
How to Stick to a Budget and Still Look Stylish
Create Pinterest boards and pin outfits that you like. See what you already have and what can be substituted. You don't need to match precisely; use it as a guide and be creative.
Don't buy anything at full price. It will go on sale. Case in point, last spring, I met a friend for lunch, and afterward, we walked around the mall. I saw these cute pink Rich & Skinny jeans for $198 in Nieman Marcus. A month later, I checked their website, and they were on sale. I rechecked a month after that, and finally, they had a 30% off clearance promotion, and I got them for $29!
Buy scarves, jewelry, accessories at stores like Target and Forever 21. You don't have to splurge on these items, and adding a scarf or statement necklace to a basic tee changes the entire look.
Sign up for store reward programs. Years ago, when I still had to dress for work every day, I applied for a Banana Republic store credit card. They sent me a Banana Republic Visa card that earns rewards that you can use at Banana Republic, Gap, Old Navy, Piperlime, and Athleta. We charge groceries, gas, etc., and then pay it off every month to maximize the rewards. Each month, I usually get a $20 – $50 reward in my statement.
If you like to do your shopping online, I recommend using Ebates.  Ebates is the leader of online cashback shopping, and they link to over 1700 retailers. Signing up is free, and when you connect to a retailer's site through them, you receive a certain percentage of cashback for your purchases. The percentage varies with each retailer. They also have all of the retailer's promo codes so that you can save even more. Ebates will send you a check four times a year, or you can have your cashback transferred to a Paypal account or charity.
I've mentioned before that my clothing budget is so minimal that it's almost non-existent. I try to be creative and remix what I already have to keep my spending down. I have done a little shopping this year and wondered how much I have spent since I started blogging in February. Luckily I had racked up a ton of Gap rewards from holiday shopping, and I had a few unused gift cards, which helped the bottom line.
Wardrobe Additions and Clothing Budget
February
Converse sneakers $44.95
Gap sweaters $58.93/promo code savings= $14.73
Gap rewards used= $40
total cost for both sweaters= $4.20
Total Spent in February= $49.15
March
Old Navy shorts and monogram sweater= $42.91/ promo code savings= $21.57
Gap rewards used= $20
total cost for both= $1.34
Old Navy sweater, Gap cuffed skinny jeans & Old Navy oxford top= $71.97/
promo code savings= $18.54
Gap rewards used= $50
total cost for all three items= $3.43
Chambray shirt, green button down & polka dot sweatshirt= $72.84
Nordstrom Gift card= $25
total cost for all three items= $47.84
Total Spent in March= $52.61
April
Gap tank & eyelet shorts= $64.90
promo code savings= $25.96
Gap rewards used $30
total cost for both= $8.94
Banana Republic bracelet & Gap flats= $20.98
Promo code savings= $6.00
Gap rewards used $10.00
total cost for both= $4.99
J.Crew Factory top & sweater= $45.87
Both pairs of J.Crew shorts= $37.50
Total cost $83.37
Total Spent in April=$97.30
May
I was on a spending ban for May and am happy to report I stuck to it!
Total Spent in May= $0.00
June
Hot Pink Flats & Leopard Sandals = $73.00
Nordstrom & Visa Gift Cards used= $60.00
total cost for both= $13.00
Total Spent in June= $13.00
I spent way too much in April, but my average for five months is $42/month with the shopping ban in May. Plus, my Ebates cashback will be about $15. I love fall fashion and will be on another spending ban for the rest of the summer so that I can have some fun and shop in September!
I would love to hear your tips on maximizing what you have and staying on a budget!
Thanks for reading Tips for Looking Stylish on a Budget!
If you liked this post, you can subscribe here or follow me on Feedly | Bloglovin | Instagram | Pinterest | Facebook
Linking up here.