Happy Friday! I have been making it a priority to make time to relax and read a few days a week and I'm pleased to report that I'm keeping up with my goal of reading one book a month! Here's what I've been reading and how I reviewed them on Goodreads.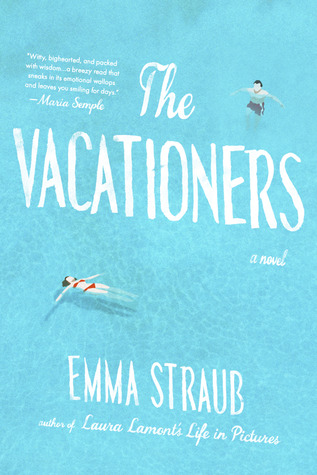 The Vacationers, follows the upper, middle class Post family, on their two week vacation to Mallorca, Spain. Fanny and Jim recently celebrated their 35th wedding anniversary and their daughter Syliva, will be leaving for college in the fall. The vacation is supposed to be a celebration but just before they leave, Fanny finds out that Jim was fired from his job of 30 years for having an affair with an intern. Sylvia is dealing with humiliation from her actions at a party. Fanny and Jim's son Bobby and his girlfriend, Carmen, join along with Fanny's lifelong friend Charles and his husband Lawrence. Bobby and Carmen's long term relationship is going nowhere and Charles and Lawrence are on the short-list to adopt a baby. While Lawrence is ecstatic, Charles is still not sure if this is what he really wants. Straub does a good job developing the characters but none of them are very likable. Vacations are for enjoying togetherness of family time but instead the Posts deal what many families do when they suddenly are in close quarters with one another; get on each other's nerves. Each of the characters deal with various awkward situations and tense moments but there were touching and funny moments too, drawing some of them together and others apart. It's a fast and light read, but I would have liked to see the characters deal more with their misgivings instead of wrapping it up neatly with a happy ending.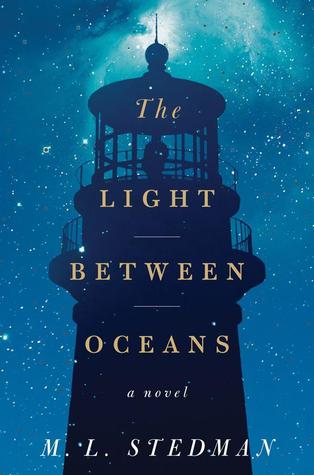 The Light Between Oceans takes place in the 1920's and is set in a small town in Australia. Tom, returning from the war on a ship, saves a woman one night from an intruder. He doesn't give it a second thought but years later will be surprised when their paths are intertwined and they meet again. Tom accepts a position as a lighthouse keeper on Janus Rock, a remote island off Western Australia. No one lives on the island except the lighthouse keeper, and supplies are delivered by boat every three months. Before heading out to his post, he meets Isabelle and over the next several months courts her, writing letters delivered when the supply ship arrives. After they marry, Isabelle joins Tom on Janus Rock and they live a happy life isolated from the real world. But there happiness comes to a halt when Isabelle has several miscarriages and then delivers a stillborn baby.

One day a boat washes ashore and inside they find a dead man and a crying baby. Isabelle begs Tom not to report the incident until the next morning so she can have a few precious moments with the baby. Those few hours turn into a few days, and then months and then years. They raise their baby as their own and call her Lucy. The decisions they make that day will affect several lives with devastating results. This story is heartbreaking and will pull you in several directions and have you thinking about right and wrong, deceit and betrayal; love and hope.
The Kitchen House is set in the late 18th century and takes us to life on a southern tobacco plantation. The store is told through seven year old Lavinia, who is orphaned on a ship making its way to America and Belle, the plantation master's illegitimate daughter. Lavinia is brought to the plantation as an indentured servant and works alongside the other slaves in the kitchen house. She is raised mainly by Belle and slowly comes to love her new family. As a young woman, she is offered a chance to leave the plantation to be educated and lead a privileged life. She misses her plantation family and in a desperate decision, marries the master's son. A decision, in her mind, that will get her back to her family and where she will be able to change things on the plantation. She quickly learns that while the master was a compassionate man, his son is not and her plan backfires, bringing tragedy and suffering instead. This is not a light read, yet with so many awful things happening to good people, it was hard to put this book down because you wanted to see someone get a break. The characters were well developed and you were drawn in immediately. In the end, the story is about loyalty and the sacrifices you make for family.
What are you currently reading? Let me know your book suggestions in the comments!
Linking up with these fabulous bloggers here.
You can also follow along here…