My summer bucket list included catching up on reading and I've read several fantastic books over the past few months! Today I'm sharing how I reviewed them on Goodreads and I have a giveaway for you too! I'm excited to be partnering with Pauline Gruber, the author of the Girl and the Gargoyle, for an amazing giveaway of her first two books in the Girl and the Raven series. Enter through the rafflecopter at the end of this post!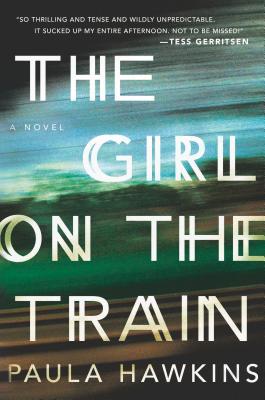 The Girl on the Train is a thriller and is narrated by the three main characters Rachel, Anna and Megan.
Rachel takes the same train everyday to and from work and everyday the train stops for a signal in the same spot overlooking a cozy suburban street. She takes her mind off her own messed up life by imagining the lives of a couple she sees as the train is stopped at the signal. In her mind she has named them Jason & Jess, she has imagined the jobs they have, their daily routine, and believes they have the perfect life, similar to the one she recently lost. One day she sees something different and it shatters the perfect image she has of them and she is pulled into their real lives.
The story flips back and forth between the main characters and tells a tale of how their lives are woven together as truths are revealed and secrets are exposed. I didn't see the end coming and this story kept me turning pages until the end.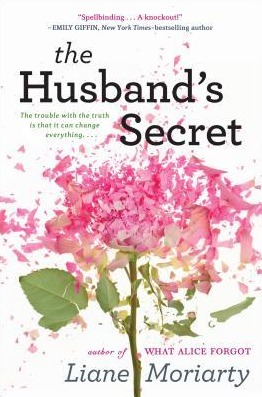 You think you know your husband inside and out but what if
you found a letter he wrote long ago, addressed to you and to be opened only at
the time of his death?
The Husband's Secret weaves a story of three women whose
lives are slowly interconnected which is a result of a long ago secret. Cecilia,
the suburban mom who has what seems to be the perfect life, finds a letter from
her husband, Tess who is recently betrayed by the two most important people in
her life, and Rachel who has never come to terms with a horrific tragedy of the
past.
The story touches on the complexity of relationships, trust,
forgiveness and how far you would go to protect it. People make mistakes and
the story will have you thinking about what constitutes doing the right thing. The
characters were developed so well that you felt you knew them and the twists
and turns of how the three stories play out kept you guessing until the end.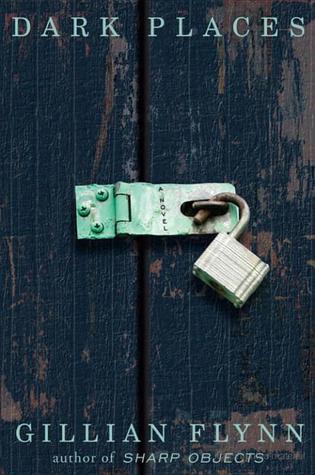 Dark Places is narrated by Libby Day who is the main
character, her mother Patty Day and her brother Ben Day who tell the tale of a grisly
murder, family bonds and a great mystery to be solved.
Libby was seven years old when her family was brutally
murdered. Somehow she was able to escape and her testimony puts her older
brother behind bars. Orphaned, she
bounced from relative to relative and grew up an angry girl with little ambition.
Broke, and down to her last dollar, Libby is approached by a club that that
does not believe her brother should be behind bars and offers her compensation to
make an appearance at their meeting. At first she writes them off as crazy and
obsessive about the horrific murders but as she learns more information she
begins to question if Ben is guilty. For
the first time in 24 years, Libby has to bring the dark places she has hidden in
for so long to light as she uncovers truths and finally does something right
with her life.
The Girl and the Gargoyle is the 2nd book in the
Girl and the Raven series. Based in Chicago, the main character Lucy, is half
witch and half demon. She leads a
typical teen life, going to high school during the day, babysitting on weekends
and hanging out at the mall with her friends. But here it gets complicated. Her
relationship with her boyfriend Marcus, grows stronger as does her friendship
with her friend Dylan. Conflict erupts between the two boys who also happen to
be a gargoyle and a demon. Lucy's father and neighbor are insisting she become
competent in her witchcraft and demon powers. Seamus, the demon from book one,
is still out there planning her demise and Lucy discovers he is not the only
one who wants to see her perish.
The
characters are developed in a way that you are able to connect with them. Action, twists and mystery will keep you
turning the pages and of course, there is also romance. This is a YA book but
it will keep adults captivated as well. I'm looking forward to reading book
three, The Girl and the Demon!
Want to read the Girl and the Raven Series?
Enter through the Rafflecopter below to win both books in the series and a themed tote bag. Open to US residents only.
Good luck!

What are you reading? I would love to know!
Thank you for visiting today!
See the fabulous bloggers I'm linking up with here.