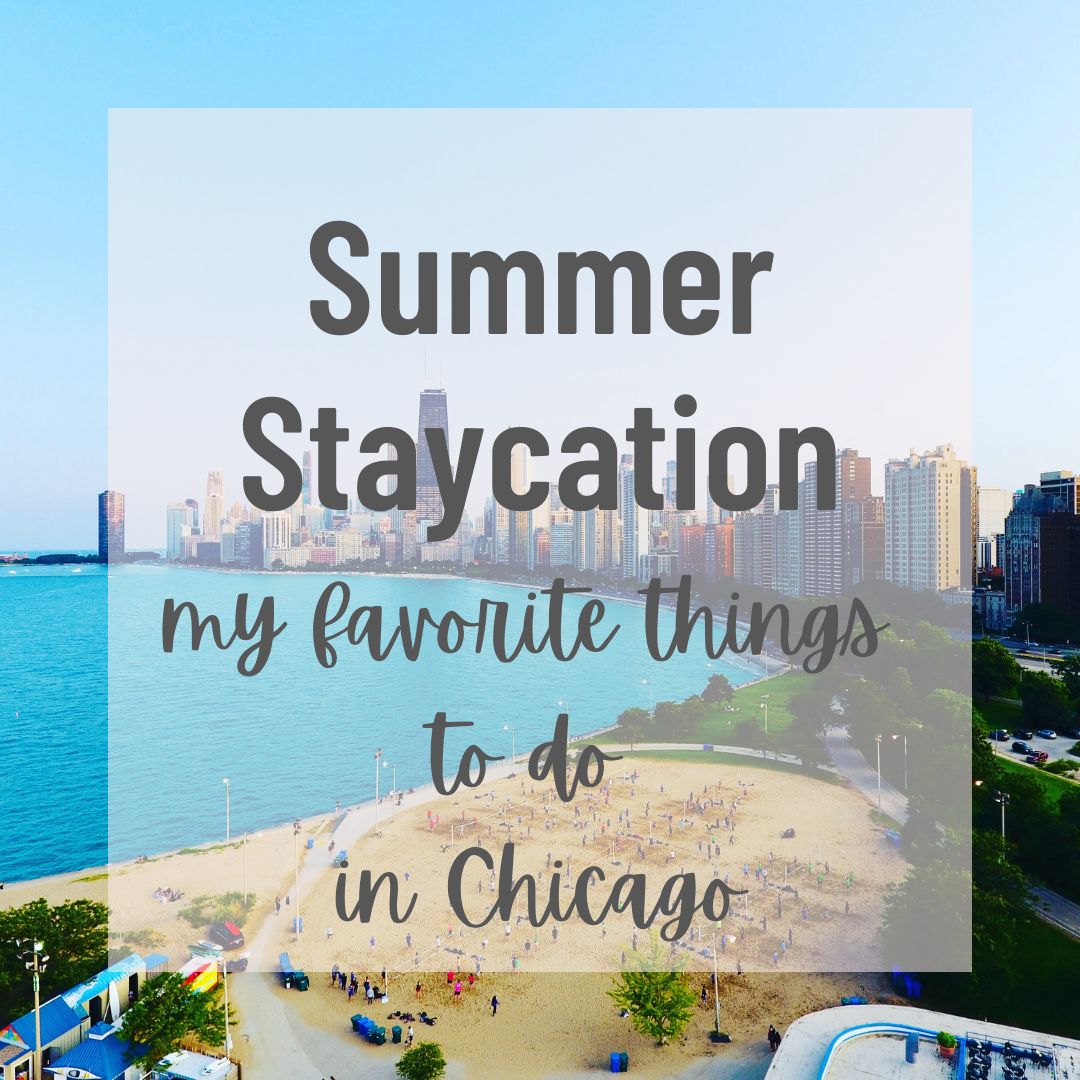 This summer, we planned on going to Michigan for a week, then changed to Lake Geneva, and finally decided to look into staycations near Chicago. The Hubs and I miss living in the city and being able to walk out and have the best restaurants, shops, museums, and theaters right outside our door. We knew our daughter would want to go back to school shopping, too, so we thought it would be fun to stay downtown for the week and not worry about driving back and forth.
Raffaello Hotel
If you're looking for a hotel with a little more character than a chain property, consider staying at the Raffaello Hotel. Located just off Michigan Avenue, the Raffaello is a boutique hotel in the Gold Coast neighborhood, right behind the John Hancock building and Water Tower Place. It offers guests an intimate setting to enjoy the city's vibrant culture. It's a great location because it's off the bustle of Michigan Avenue but still in the heart of where we wanted to be.
Drumbar is the speakeasy rooftop bar at the top of the hotel. Perfect for a date night. The outdoor terrace has impressive views of the lake and the neighborhood.
The Best Restaurants
If you're looking for a place to eat while staying local, here's a list of some of our favorites.
Le Colonial
For our planned staycation in Chicago, I knew we would have to eat at one of my all-time favorite restaurants, Le Colonial. I love going in the summer when you can dine upstairs on the terrace overlooking Rush Street. The menu is a fusion of French and Vietnamese. The food and service are consistently outstanding. After sharing a few appetizers, I tried the sea scallop salad and a lemon grass martini.
Joe's Seafood
What do you do when it's 10:30 pm, and you're starving? Joe's Seafood came through with some king crab and claws for a late-night snack!
They also make a good Moscow Mule, complete with a copper cup!
Beatrix
Beatrix has been on my list of restaurants to try and didn't disappoint. The yellow tomato gazpacho was refreshing, and the caramelized pork shank with a cider reduction was so good!
M loves fashion and everything French and was happy to stop at YSL inside the Waldorf Astoria hotel.
Where to Get Sweet Treats
Sprinkles is one of the city's best places to get cupcakes, and their cupcake ATM is a fun novelty!
Are you a baseball fan? If you're planning your Chicago staycation in the summer months, you don't want to miss the Cubs-White Sox rivalry when they go head to head for The Crosstown Classic. We had access to tickets, but it wasn't on the top of our list. We opted for donuts in the little cafe in the Rafaello to show our team spirit instead. The series ended in a 2-2 draw.
Dylan's Candy Bar
In search of chocolate-covered gummy bears, we headed into Dylan's Candy Bar. It's located in Tribune Tower and is two floors of virtually any candy you can think of!
Fourth Presbyterian Church
Built in 1912, the Fourth Presbyterian Church is one of the oldest buildings in Chicago, except for the Water Tower. The gothic revival architecture is stunning and remains the same today as it did centuries ago. If you are ever in the city or plan a Chicago wstaycation during the holidays, you should try to attend their candlelight Christmas Eve service!
When we wandered inside the loggia, there was a gallery exhibit, Making Camino – Reflections on the Journey to Santiago de Compostela by Janet Krehbiel Pieracci. A few of my favorite pieces:
Museum of Contemporary Art
Speaking of art, the Museum of Contemporary Art has free music on the terrace on Tuesday evenings. We found a spot to sit, had a glass of wine, and hung out before changing and heading up north to the Annoyance Theater for some sketch comedy.
Annoyance Theater
Beauty is in the Eye of the Beeholder. In the year 2076, mankind's addiction to fossil fuels has destroyed life as we knew it. The only sustainable crop is honey. More honey means more bees, and more bees means someone needs to keep the peace.
The Book of Morman & Atwood Cafe
Bound for The Book of Mormon, we stopped at the Atwood Cafe for a cocktail and dessert. Inside the Hotel Burnham, the Atwood has been my spot during the holidays for afternoon tea. It once had a cozy and quaint art deco vibe but was refreshed last year with more modern elements. The elevator banks and stairway still feature beautiful ironwork and marble detail.
Lake Michigan – Oak Street Beach
Lake Michigan is one of the largest bodies of water in the world. It stretches across Illinois, Indiana, Wisconsin, and Michigan. The lake has a surface area of approximately 1,300 square miles and covers an average depth of 45 feet. We were a few short blocks from Oak Street Beach, and it was nice to walk over to relax and people-watch whenever the mood struck.
We headed home from our Chicago staycation just as everyone under 25 was heading into the city for Lalapalooza.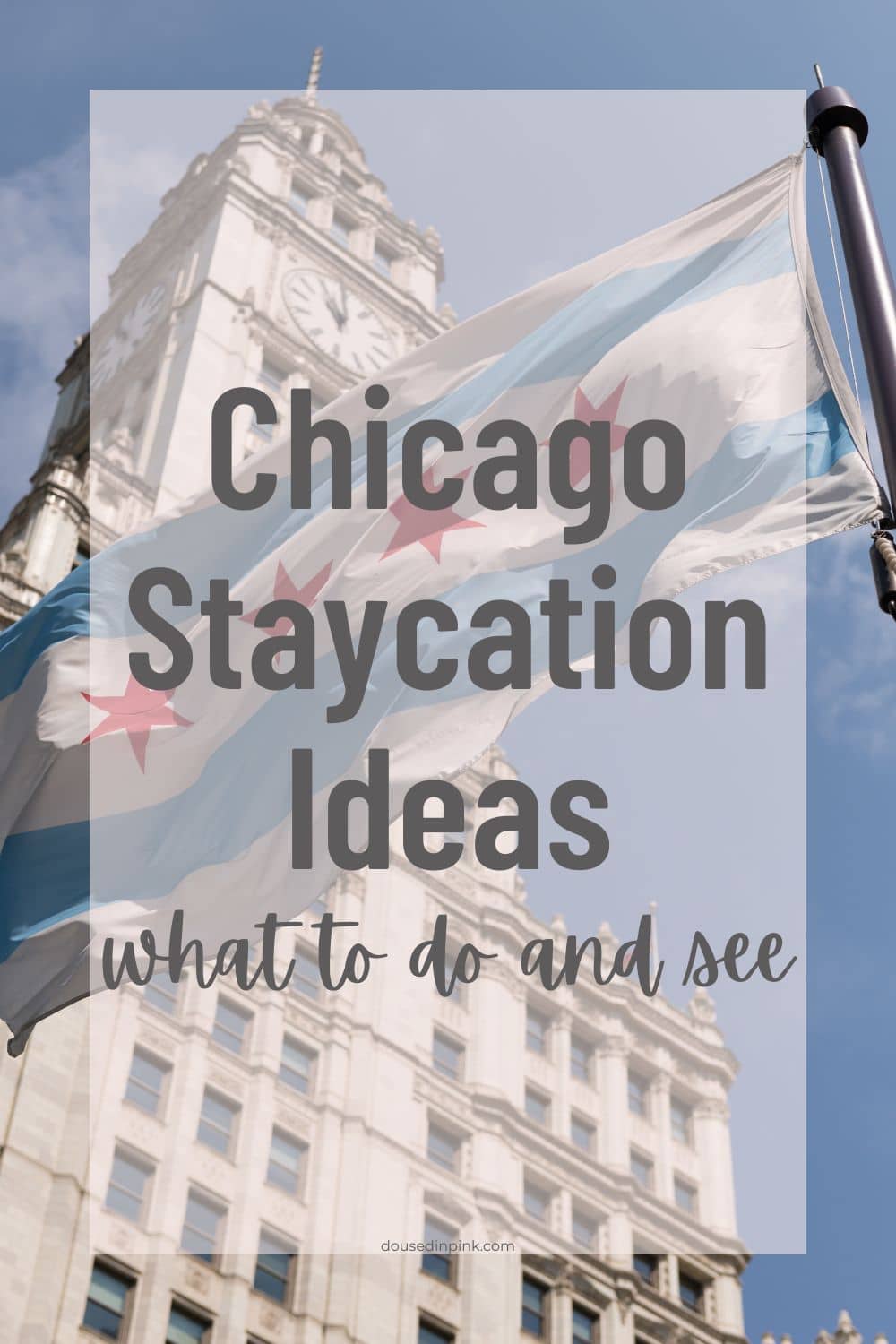 Thank you for reading! I hope this post gave you some ideas of what to do when you plan a staycation in Chicago.
If you liked this post, you can subscribe here or follow me on Feedly | Bloglovin | Instagram | Pinterest | Facebook
Linking up here.