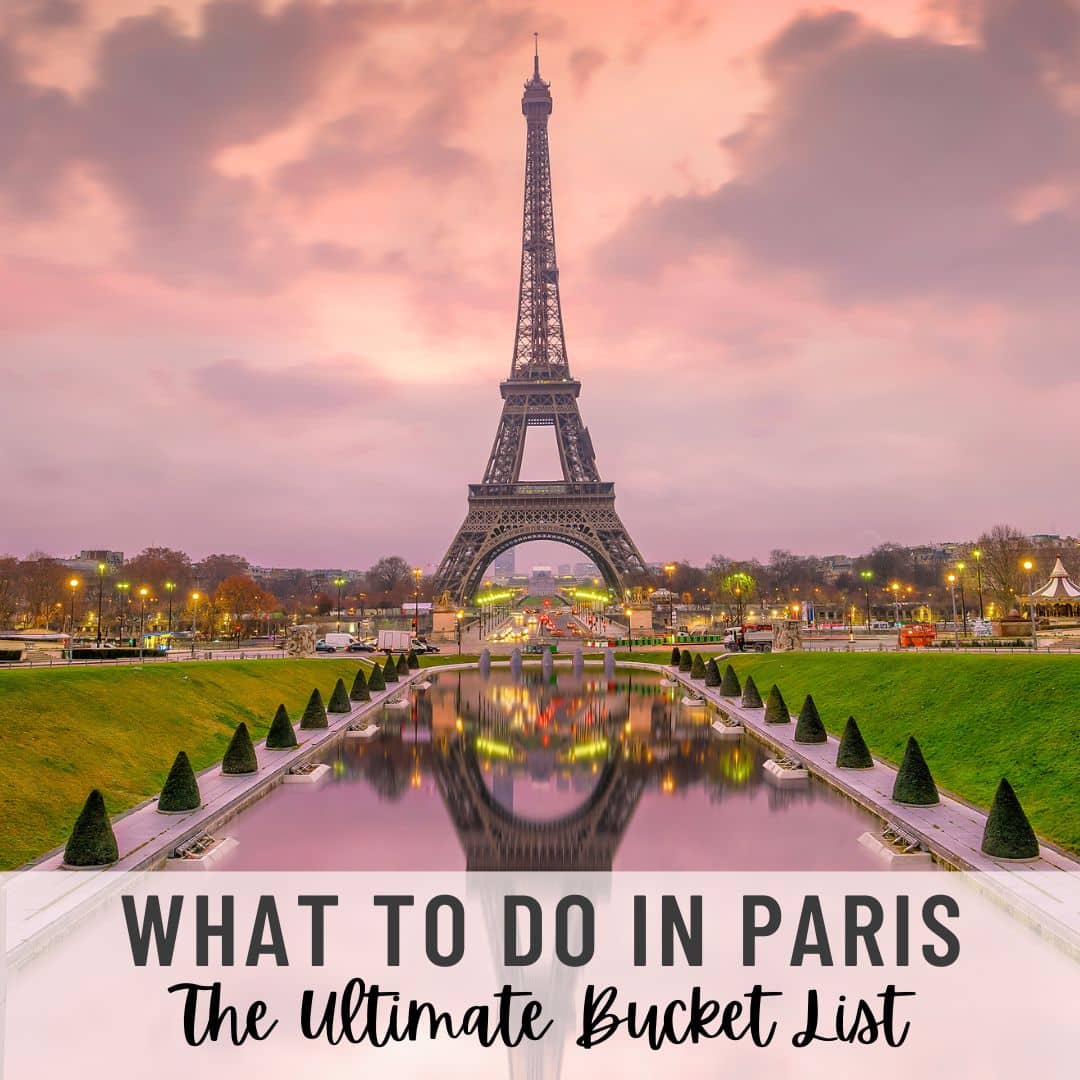 Hi everyone! I'm back from Paris and had the most fantastic trip! It was lovely to break from my routine and experience the city of lights with my mom and sister. Special thanks to Shelbee for filling in for me last week! Despite the rain (it rained almost every day!), we had an amazing time and checked off everything on our itinerary. Here is a recap of my trip and my ultimate bucket list of what to do in Paris.
Paris Bucketlist and Recap
Paris Museums
If you're a fan of museums, Paris has 130! The Paris Museum Pass gives you access to 50 museums; we visited six.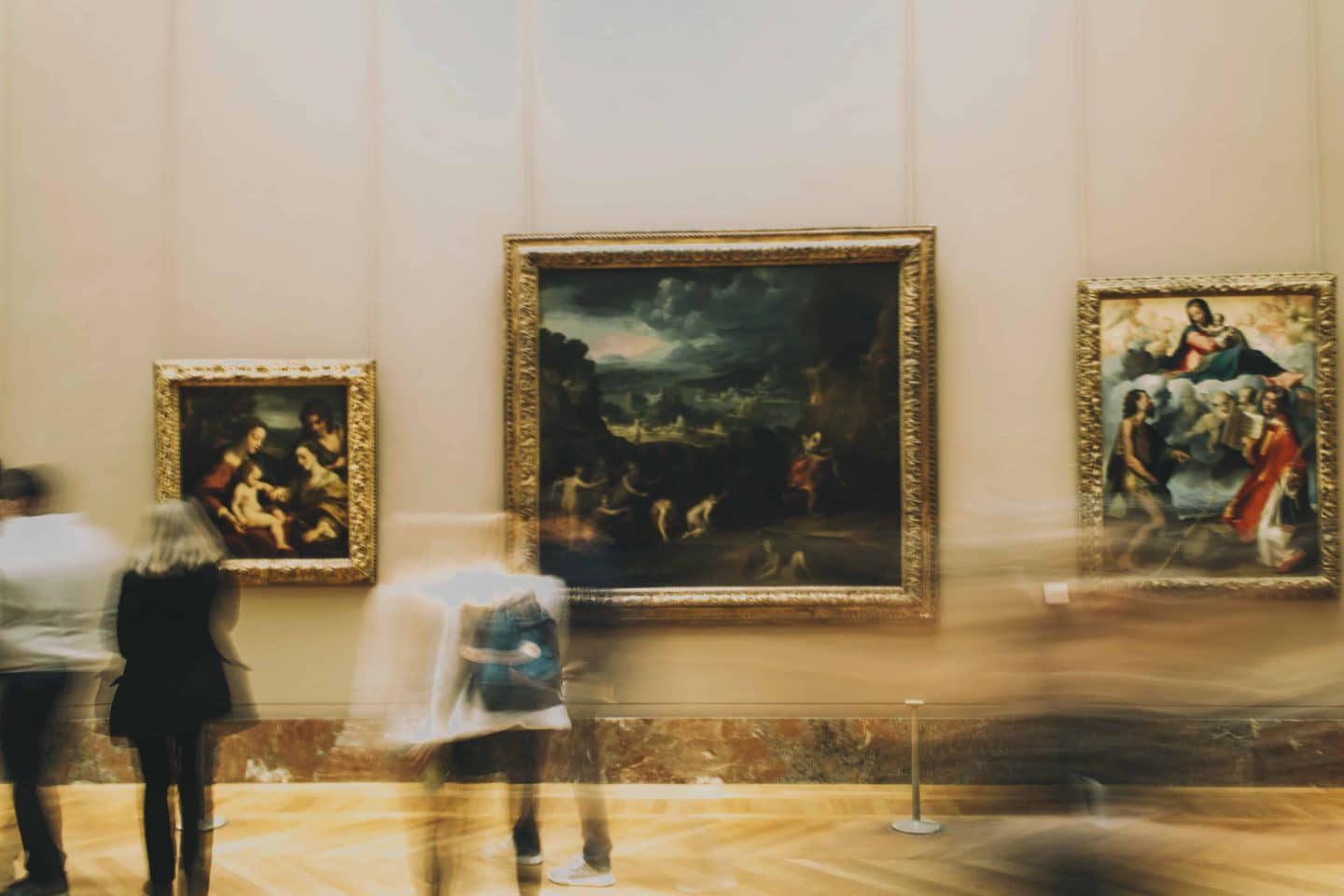 Muséé D'Orsay
Muséé D' Orsay is set in an old railway station, artistic creations from 1848 to 1914, including the impressionist masterpieces of Monet, Degas, Manet, Renoir, Van Gogh, Gauguin, and Rodin.
Orangery Museum
The highlight of the Orangery Museum is the Water Lilies mural set by Claude Monet and 146 works from Impressionism to the birth of modern art: Renoir, Cézanne, Modigliani, Matisse, and Picasso.
Muséé Du Louve
Muséé Du Louve is the world's largest art museum containing Western artworks dating from the Middle Ages to 1848, Eastern, Egyptian, Greek, Etruscan and Roman antiquities, and graphic and Islamic art collections. And, of course, the famous Mona Lisa by Leonardo da Vinci and Venus de Milo by Alexandros.
Muséé Rodin
Muséé Rodin exhibits works by the famous sculptor Auguste Rodin in a garden and a private 18th-century mansion.
Sainte Chapelle
Sainte Chapelle – a jewel of 13th-century architecture housing one of the most complete collections of rayonnant Gothic stained glass windows.
Muséé De Cluny
Muséé De Cluny – one of the world's richest medieval collections, including the celebrated The Lady and the Unicorn tapestries.
G.H. Mumm Champagne Cave
Champagne? Yes, please! A cold glass of bubbly is my cocktail of choice, so I was beyond excited that we booked a day trip to Reims, France, the heart of the Champagne region, for the Mumm champagne cave tour. We took the high-speed train from Paris to Reims, arriving in a mere 40 minutes.
When we arrived at La Maison Mumm, we learned about the 200-year-old history of the champagne house. Then, we were led down into the cellar for a guided tour of the former fermenting rooms, the centuries-old craft of making champagne, and the secrets of the creation of the bubbles. It was fascinating that over 25 million bottles of champagne are stored, and the cave tunnels span over 15 miles. We ended the tour by tasting the Mumm Cordon Rouge, the symbolic Mumm champagne.
The Basilica
The Sacré-Cœur Basilica is an iconic part of the Paris skyline and stands as a symbol of Roman Catholic devotion. Built at the top of Montmartre, one of the highest peaks in Paris, it offers dazzling views across the city. We took the metro to Sacré-Cœur Basilica and walked the steep (427 feet) hill to the top. Built between 1873 and 1924, this religious monument is shaped like a Greek cross with four domes. The inside is majestic. And if you haven't already gotten enough steps in, you can climb another 300 steps to the dome for an incredible 360-degree view.
Montmartre
Montmartre is a charming little area known for its rich bohemian history. It is also home to some of the most vibrant street art in the world. There are incredible works of art painted on buildings, stairs, and walls. Its cobblestone streets lead you to ivy-clad houses, quaint cafes and eateries, vintage shops, and small museums. In the Place du Tertre, artists set up their easels and will beckon you to allow them to paint your portrait as you walk by.
Fun fact:
Montmartre was an independent commune located just outside Paris until 1860, when it became the eighteenth district of Paris.
Moulin Rouge
From Montmartre, we walked to another famous landmark, the Moulin Rouge. The Moulin Rouge windmill is the temple of the French cancan. I was bummed we did not have time to see a cabaret show on this trip. It's definitely on my bucket list when I return.
Claude Monet's Home
Claude Monet lived in Giverny, a peaceful village an hour outside of Paris, for 43 years. His gardens were his source of inspiration for many works of art. His home and garden are now a museum where you can see where he painted his iconic Water Lilies series. The gardens are magnificent and have two parts; a flower garden filled with bright patches of flowers and a Japanese-inspired water garden.
Notre Dame Cathedral
No trip to Paris would be complete without visiting this iconic cathedral. Set in the very center of Paris, did you know it was built on top of the ruins of two other churches? Notre Dame is the most beautiful example of gothic architecture. The cathedral's intricate stone carvings of holy figures, saints, and prophets highlighted with ornate gargoyles are striking. Inside, the sky-high nave and ethereal stained glass are breathtaking.
Eiffel Tower
Initially built for the 1889 World's Fair, the Eiffel Tower is one of the most iconic landmarks in the world. We purchased tickets for the 2nd-floor observation deck. You can walk up (775 steps) or take an elevator (partially glass). We took the elevator and marveled at the incredible and unobstructed views of Paris and its landmarks.
Fun fact:
Gustave Eiffel designed part of another famous landmark, The Statue of Liberty. When the initial designer of the Statue of Liberty's interior elements died suddenly in 1879, French sculptor Frederic-Auguste Bartholdi hired Eiffel as his replacement to design the skeletal support system to which the statue's copper skin is affixed.
Other Things To Do In Paris
Sienne River Cruise
There are so many gorgeous sites along the Seine River. And what better way to see them than a leisurely riverboat cruise? Themed cruises offer commentary on Paris landmarks, and it's interesting to see them from a different perspective.
Champs-Elysees and Arc de Triomphe
The Champs-Elysees is the city's most famous avenue, stretching from the Place de Concorde to the Arc de Triomphe. A stroll down this iconic street takes you past high-end old and new shopping outlets, along with cheerful cafés, great restaurants, and the monumental Arch of Triumph, built in honor of Napoleon's victories. Constructed between 1806 and 1836, it stands 164ft tall and bears inscriptions commemorating various battles he was involved in over the years.
Palace of Versailles
We took a day trip to Versailles to visit the Palace of Versailles, the former home and grounds of Louis XIV and his court with its opulent gold-laden chambers, magnificent gardens, and sprawling grounds. The palace is enormous, and it would be impossible to cover the 2300 rooms in one day. We focused on seeing the luxurious Royal Apartments, The Royal Chapel, and The Hall of Mirrors. The Hall of Mirrors is the most famous room in the palace and has an astonishing 357 mirrors. Outside, the spectacular gardens boast over 300 statutes and 600 fountains.
For more travel recaps, see: Favorite Things to do in Chicago and Road Trip Recap: Saugatuck MI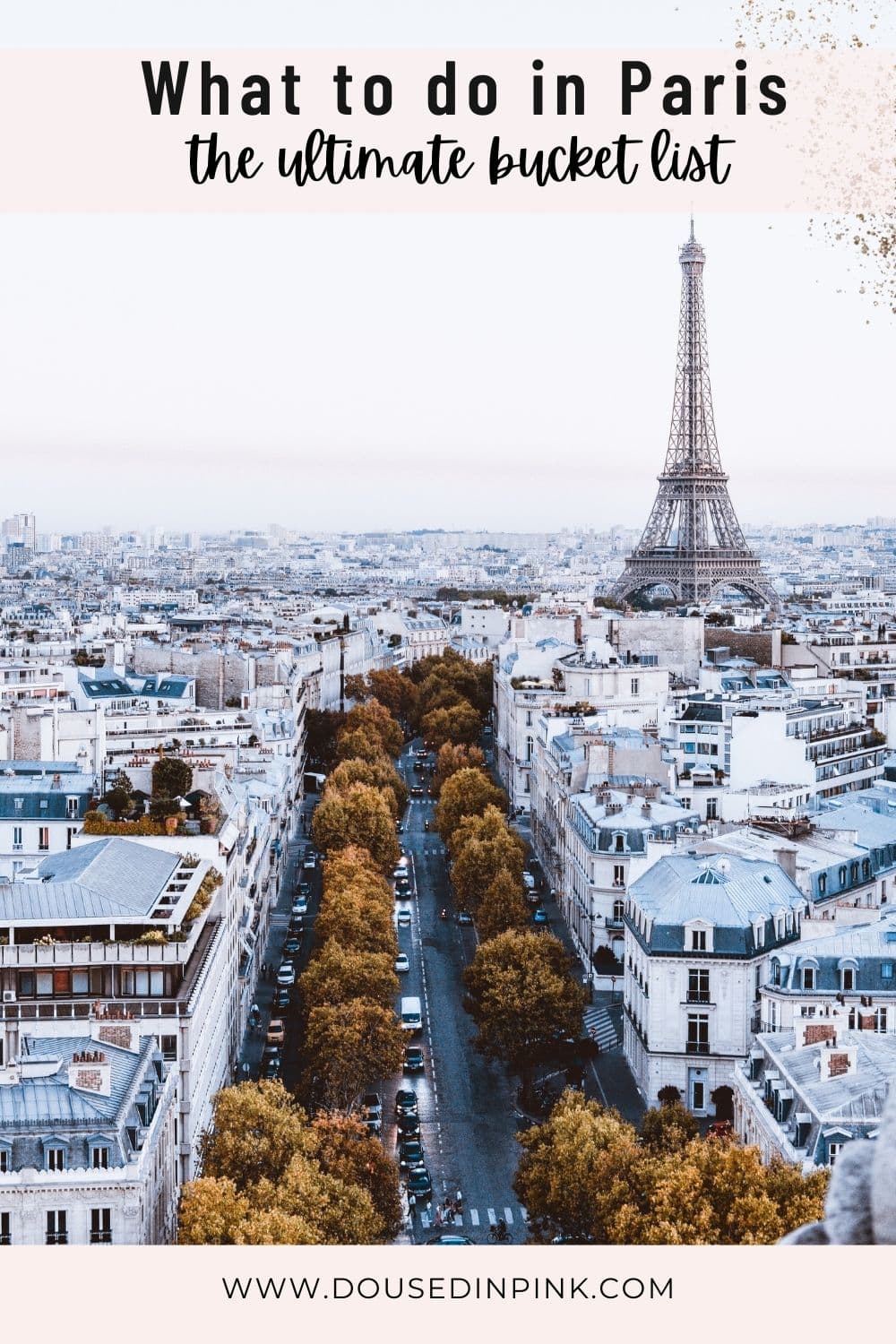 Blog Announcement
That's a wrap, and now I have some news for you. I've been throwing around the idea of stepping away from blogging for a while now. Having a complete blog and social media break made me realize it's time. I want to thank all of you so much for your continued support of my blog over the past 3 1/2 years. I will still post daily outfits and home decor on Instagram, and Thursday Fashion Files will continue with Carrie! I have developed many great friendships through blogging, and I hope we will stay in touch!
Thursday Fashion Files Linkup
Welcome to Thursday Fashion Files! Carrie at Curly Crafty Mom and I are excited to have you here and would love to have you link up one of your latest outfits with us!
We are always looking for Co-Hosts for Thursday Fashion Files. If you haven't signed up to Co-Host, but are interested, sign up by clicking HERE.
We now have a Thursday Fashion Files Pinterest board. We will be pinning our top two picks along with our own outfits for that week. Be sure to click HERE to join our new Pinterest board!


Follow Jill:
Bloglovin', Facebook, Twitter, Instragram, Pinterest
Follow Carrie:
Bloglovin', Facebook, Twitter, Instagram, Google+, Pinterest, SnapChat: @curlycraftymom
Link Up Guidelines:
1. Feel free to grab our button to display on your blog sidebar. Help spread the word and share about our link up community.
2. Follow your hosts. Leave a comment letting us know you are a new follower and we will be sure to follow back.
3. Share the love by visiting and commenting to at least three other blogs in the link up.


4. **By adding your links, you are stating that you have the proper licensing/rights to the images in your blog posts.** 

Don't miss out, sign up for an email reminder about our party:
Guest Co-Host:
Melissa from Mom with Style is our co-host this week.
We will each select a Top Two every week… visit both hosts blogs to see if YOU were chosen.
Gina's cold shoulder top is the perfect color for fall!
Make sure you stop by her blog, On the Daily Express, to see more of this look!
Now let's get linking!
Thank you for reading!

Linking up with these fabulous bloggers.
Follow along!