Gold necklaces have always been a classic accessory. Back in high school and college, I was a gold lover. Then, over the years, I gradually gravitated to silver. Fast forward to a few years ago when I was all about mixing metals. Now I wear gold and silver equally, but it seems that gold has now trended back as the must-have accessory. And, speaking of school, here are my necklace layering 101 tips.
Another trend I'm hooked on right now is layering dainty necklaces! One of my favorite ways to wear accessories is by layering three or more necklaces at a time. Considering that you can change up the combinations repeatedly, you'll wear more pieces in your jewelry box! Plus, it's a fun way to show personal expression!
Tips for Achieving a Balanced & Layered Look
1. Not sure where to start? Pick the piece you wear the most, and add two or more other favorites.
2. Combine necklace and chain styles. Contrasting styles are half the fun of layering. Plus, having different chain styles will help reduce tangling.
3. Add something personalized. Necklaces with initials, monograms, coin medallions, or zodiac signs add interest to your layers. I personally love anything monogrammed. Find a piece that is special to you.
4. Choose different lengths to have the right balance of space between each layer. This allows each piece to stand out on its own. If you have several necklaces of the same length, it's easy to alter them with a chain extender.
5. Don't be afraid to mix metals. Gold, rose gold, silver. The contrast of unexpected colors and textures adds interest and creates a more dramatic look.
6. The rule of three that you use in home decor applies here as well. Try to stick to odd numbers; 3 for a simple combination and 5 for a mix that makes a more significant impact.
How to Pair Necklaces with Necklines
Choosing which necklace to wear with your outfit is more than just the metal, color, and style. You want to pick the right length necklace depending on the neckline of your top.
Scoop and V-NeckTops
For scoop neck tops, v-necks, and blouses, a 14″ or 16″ choker or dainty necklace are good starting points. The second layer should be a chain a few inches longer that hits about an inch below your clavicle bone. Your longest piece should be the heaviest chain. Avoid overpowering statement necklaces.
Best Necklace Length for Crew Neck Tops
For crew neck tops, stay away from chokers and opt for a 17″ – 18″ necklace for your starting point that falls below the neckline. Then add longer pieces to balance it out. Thick chokers, statement necklaces, and long pendant necklaces also look great with a crew neck.
I hope my necklace layering 101 tips help make your jewelry styling easier! What do you think of the delicate necklace layering trend?
Shop my favorite gold dainty necklaces: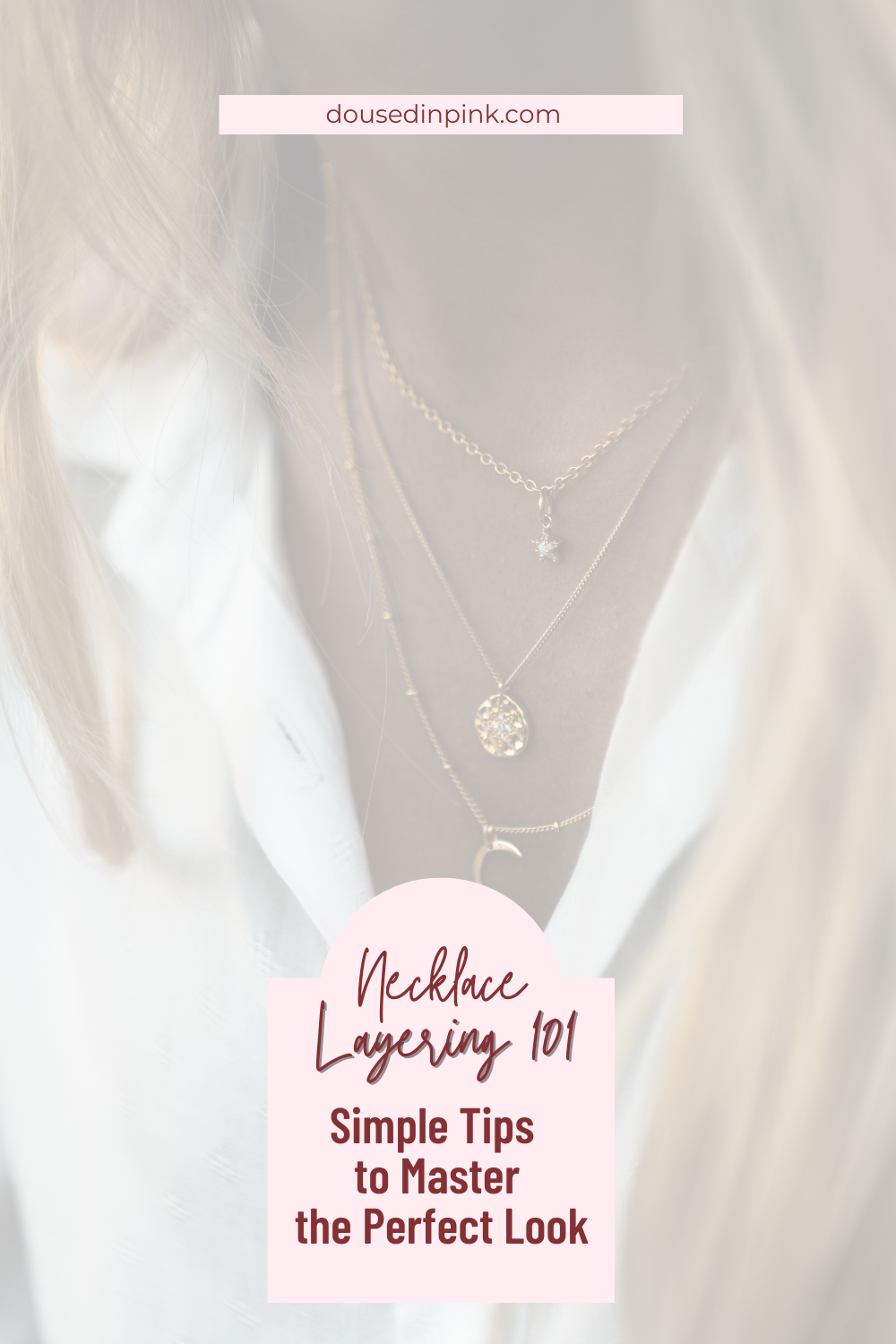 Thank you for reading Necklace Layering 101!
If you liked this post, you can subscribe here or follow me on Feedly | Bloglovin | Instagram | Pinterest | Facebook
Linking up here.
*This blog post is in collaboration with Nakturnal!