Disclosure: This shop has been compensated by Collective Bias, Inc. and its advertiser. All opinions are mine alone. #AlignedDaily #AlignDaily #CollectiveBias
The days are getting longer and summer is finally on its way! While the winter months called for cozying up indoors with Netflix, the warm sunshine always motivates me to get out of the house. Spending time outdoors is calming and helps me feel melt away the stress! Our nutrition is just as important as getting physical activity and today I want to talk about what I've added to my morning routine for an extra healthy boost. Plus, in honor of spring, I've got an outdoor activity bucket list to give you some ideas on how you can make the most of it!
Probiotic supplements have been part of my morning routine for several years. Probiotics are a type of 'good' bacteria that is found in some foods and supplements and provide health benefits when ingested. Probiotics help maintain a healthy balance of good and bad bacteria and naturally promote and support a healthy digestive system.
My new go-to morning probiotic is Align Probiotic Whole Food Blend. It naturally supports digestive health with three types of probiotics that are fermented botanicals in their true form to deliver a premium whole food organic blend. Plus it's also vegan, non-GMO, dairy-free, gluten-free, with no synthetic fillers, and no artificial flavors/ingredients which is essential with several members of my family having food sensitivity issues.
Usually, you would have to visit a health food store to find this type of all natural supplement. I was happy to discover the new Align Probiotic Whole Food Blend supplement at my local Walmart! It was easy to find in the vitamin and supplement aisle, and it's nice not to have to make two stops for my nutritional needs!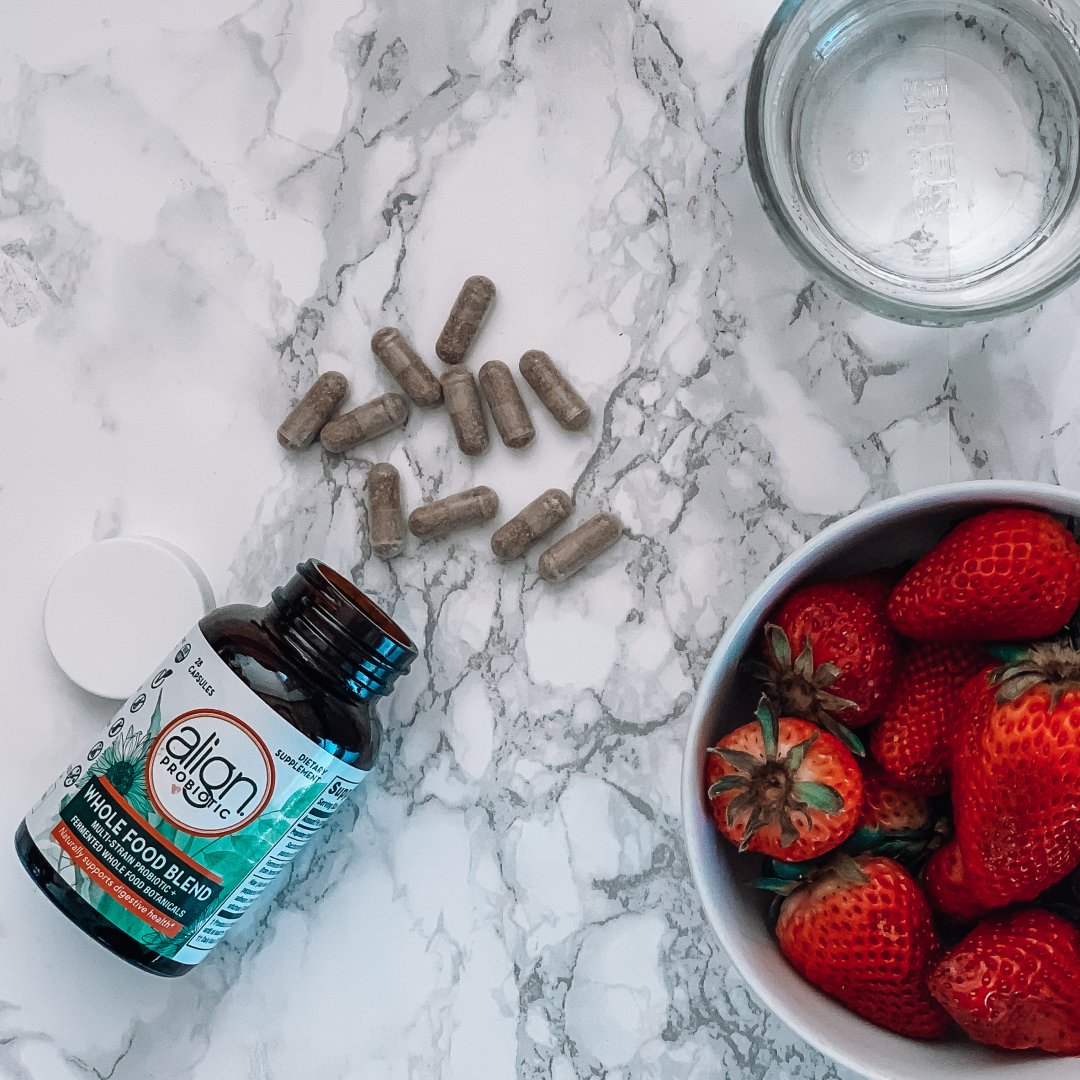 Want to try out Align Probiotic Whole Food Blend? Hover over the photo to click through and purchase it at Walmart!
Probiotics offer some powerful effects and can make a significant impact on your overall health. It gives me peace of mind knowing that Align Probiotic Whole Food Blend is #1 doctor recommended and that this clinically studied bacteria naturally helps*: fortify your digestive system, promote and support a healthy digestive system and maintain digestive balance.
*This statement has not been evaluated by the Food and Drug Administration. This product is not intended to diagnose, treat, cure, or prevent any disease.
Spring Bucket List
Taking care of the outside of your body is just as important as taking care of the inside. Along with taking probiotics as a supplement, getting outside and staying active is equally important for a healthy lifestyle. Now that the long winter is finally over, it's time to get outdoors, align yourself with nature and take advantage of the beautiful weather. Here are 20 outdoor activities to make the most of spring!
Use this coupon to save on Align Probiotic Whole Food Blend!
As always, thank you for reading!
Linking up here.
Follow along!
Instagram | Bloglovin | Pinterest | Twitter | Facebook | Feedly