Happy October! Do you get fall fever and start decorating for fall as soon as the weather cools off and the leaves start changing? Or are you more of a Halloween decorator? Well, today, I've got you covered. I've got the best fall decor from Amazon and have some cute Halloween decor sprinkled in too. Add these cozy pieces to transition your home decor to fall. And, if you're not a fan of pumpkins, don't worry, there's a little something for everyone to give your home a festive update. Did I mention, I now have an Amazon storefront? Right now, it's loaded with fall decor and fall fashion staples. I'll be adding to it and including beauty, cult favorites, and gifts, as well as making seasonal updates. I hope you'll check it out here!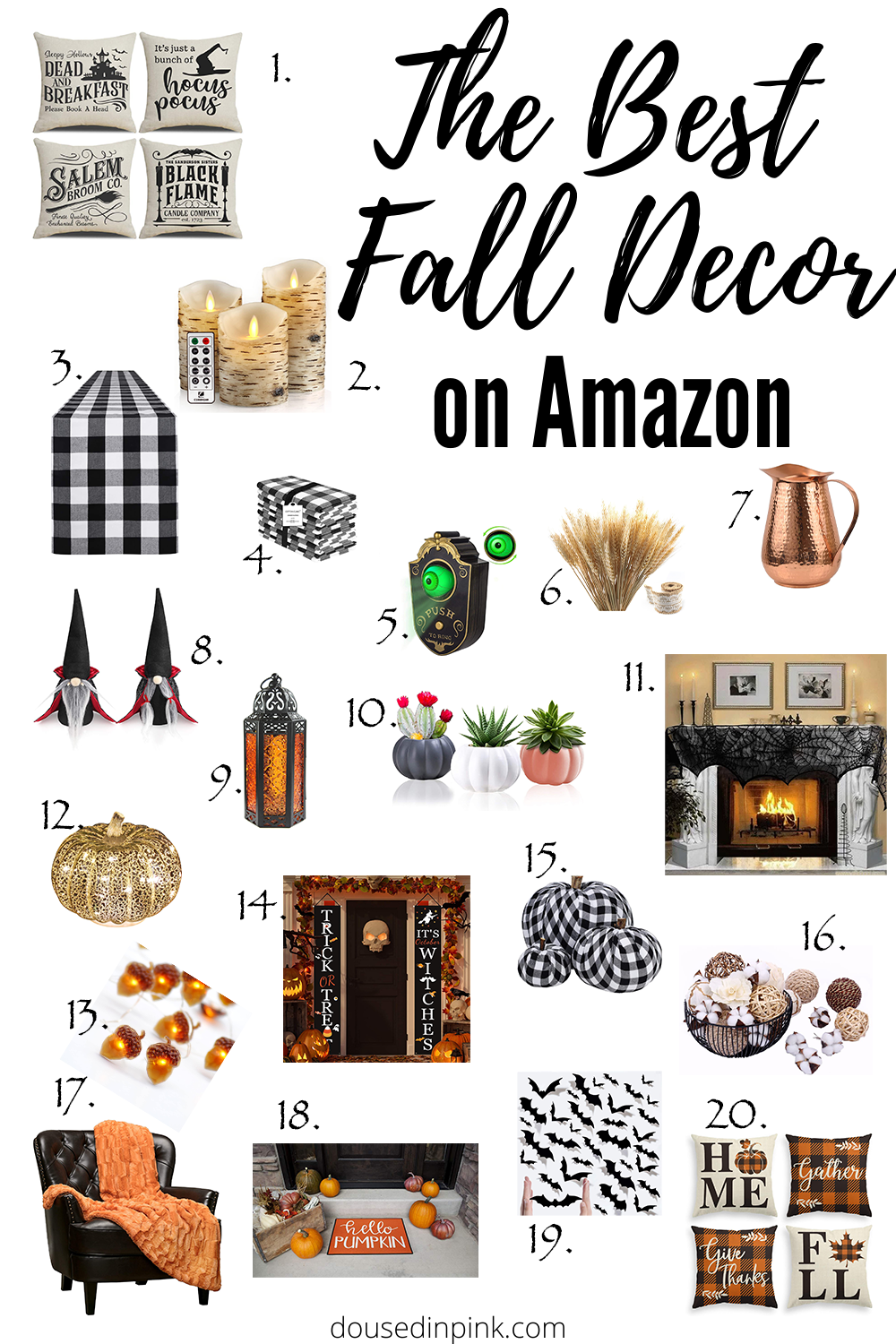 Shop the post:

As always, thank you for reading! Stay healthy and safe!
If you liked this post, you can subscribe here or follow me on Feedly | Bloglovin | Instagram | Pinterest | Facebook
Linking up here.