Happy Monday! Did you have a good weekend? It's been pretty cold here, but we had lots of sunshine, and it was so nice to get outside for a walk. We had a fire in the fireplace, made homemade pizza, and just hung out and relaxed. Speaking of relaxing, this is the year of cozy, don't you agree? With being homebound more than ever before, today's gift guide installment is all about giving the gift of coziness. I've rounded up the best cozy gifts to give with a little something for everyone on your list and all at affordable price points. For more gift ideas, all of my gift guides are linked here! And, don't forget to check out unique ways to wrap gifts and holiday outfit ideas here.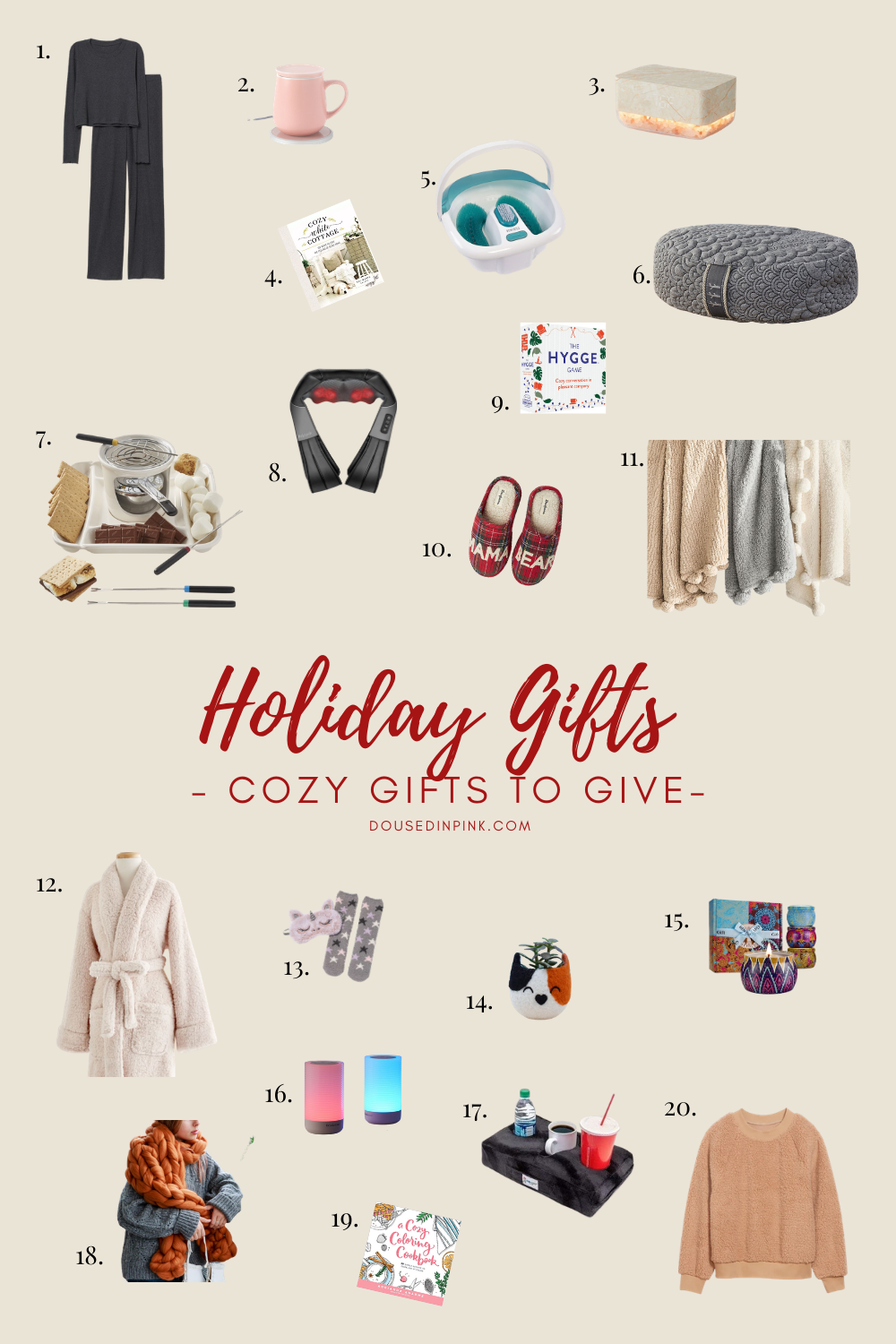 2 – Self Warming Ceramic Mug and Charger
3 –Himalayan Salt Sunrise Alarm Clock
4 – Cozy White Cottage Coffee Table Book
7 – S'Mores Maker
8 – Neck and Back Massager with Heat
9 – Hygge Game
11 – Pom Pom Sherpa Throw
12 – Teddy Bear Robe
13 – Eye Mask & Sock Set
14 – Succulent Holder
15 – Candle Set
16 – Friendship Lamp Set
17 – The World's Best Cup Holder
18 – Merino Wool Super Chunky Scarf
19 – Cozy Coloring Recipe Book
Shop the Post:

I hope you like these ideas for cozy gifts to give!
As always, thank you for reading! Stay healthy and safe!
If you liked this post, you can subscribe here or follow me on Feedly | Bloglovin | Instagram | Pinterest | Facebook
Linking up here.