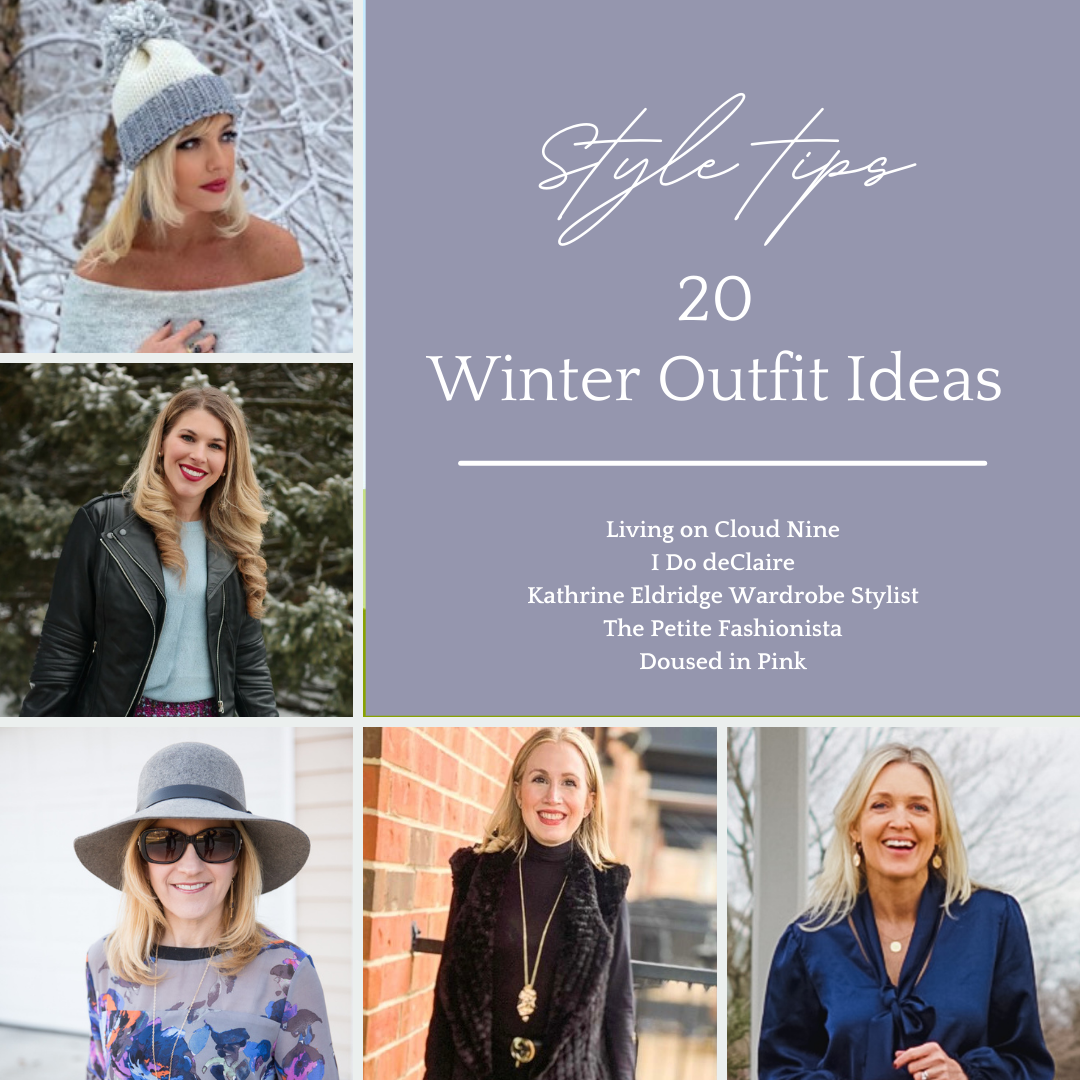 I'm so excited about today's post sharing 20 winter outfit ideas. I've teamed up with my #blondesquad friends, Andrea from Living on Cloud Nine, Caroline from The Petite Fashionista, Kathrine from Kathrine Eldridge Wardrobe Stylist, and Laura from I Do deClaire for this fun collaboration (make sure you check out our fall collab too). We've each picked one winter outfit from each other and styled our interpretation of it for a total of 20 winter outfit ideas!
Keep scrolling to see the 4 winter looks I've put together, and then head over to visit Andrea, Caroline, Kathrine, and Laura for more fall style inspiration and to see the 4 outfits they each are recreating! Let's get started!
My winter uniform is usually some form of a sweater and jeans combo. Classic royal blue pairs well with black and makes a statement. Similarly, like in the fall, I had similar pieces in my closet to recreate this outfit.
I've always been a fan of a black monochrome outfit. And, you have to agree that the faux fur vest gives off all the cozy vibes. This is a chic outfit formula that works for a casual work environment to running errands to dinner out.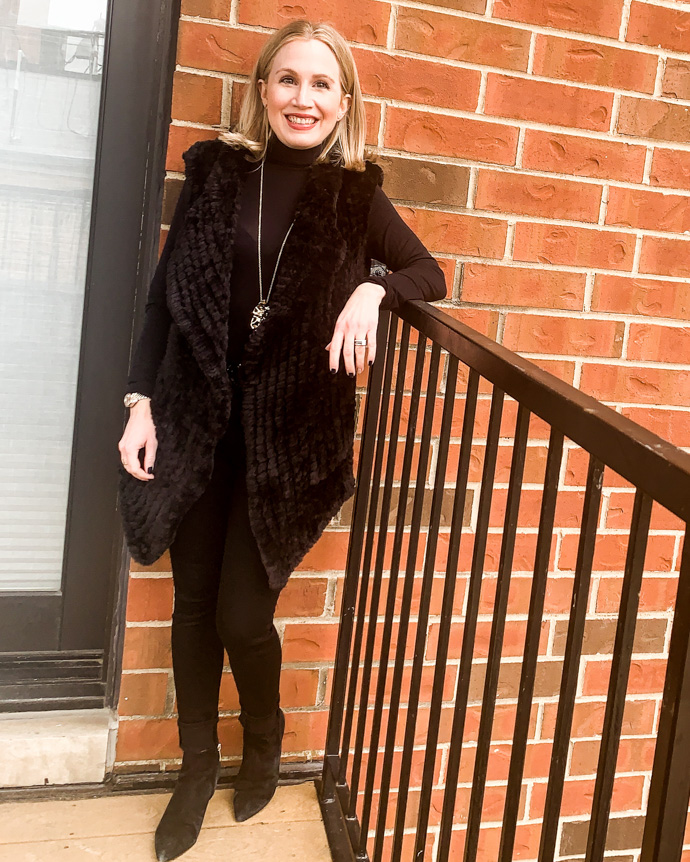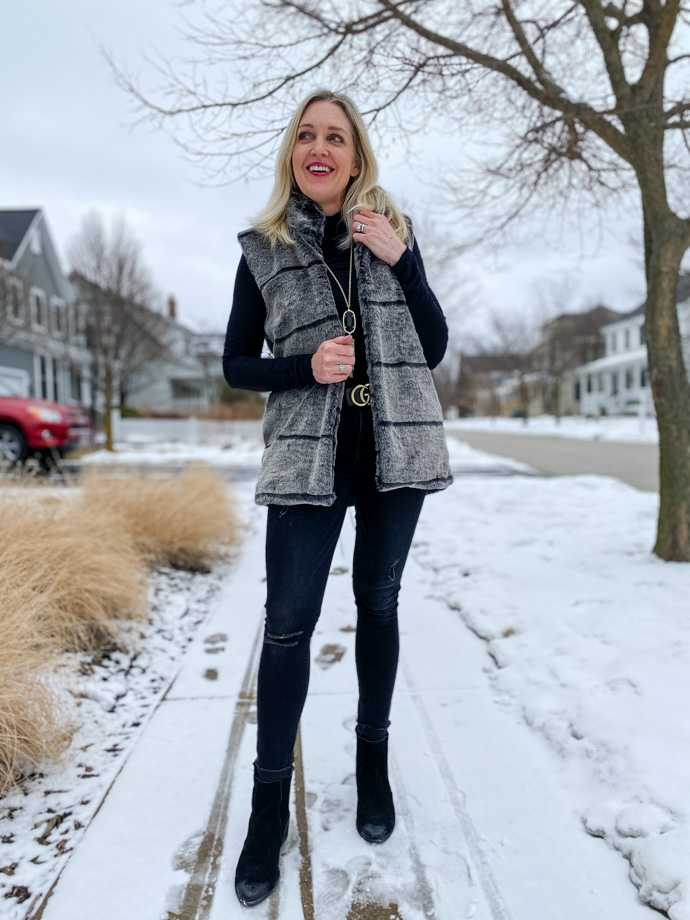 I love the buffalo plaid peeking out of the grey poncho. Although buffalo plaid goes hand and hand with the holidays, it can be worn all winter long. And, it adds a preppy touch to your outfit.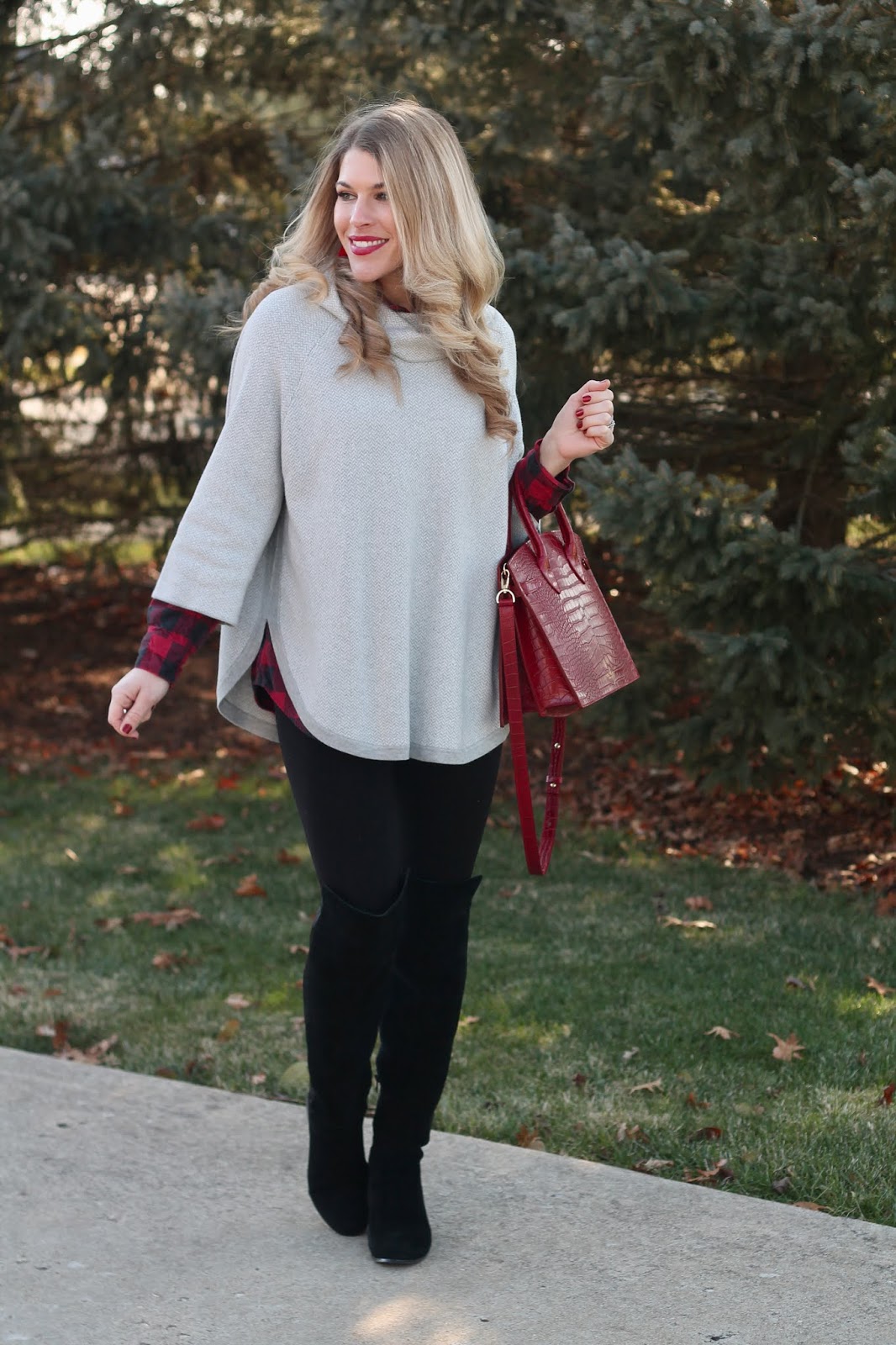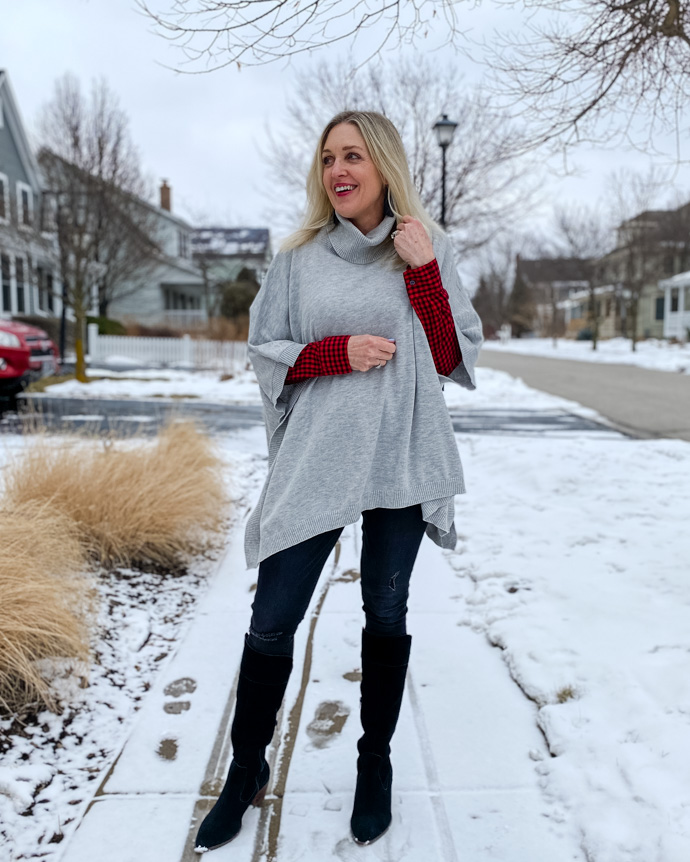 There's nothing better than throwing on a dress and being instantly ready to head out the door. I love the interesting details on Kathrine's dress and had my eye on it at Anthropologie in the fall. I was excited to find it on Poshmark after the holidays and thought it would be perfect for our collab.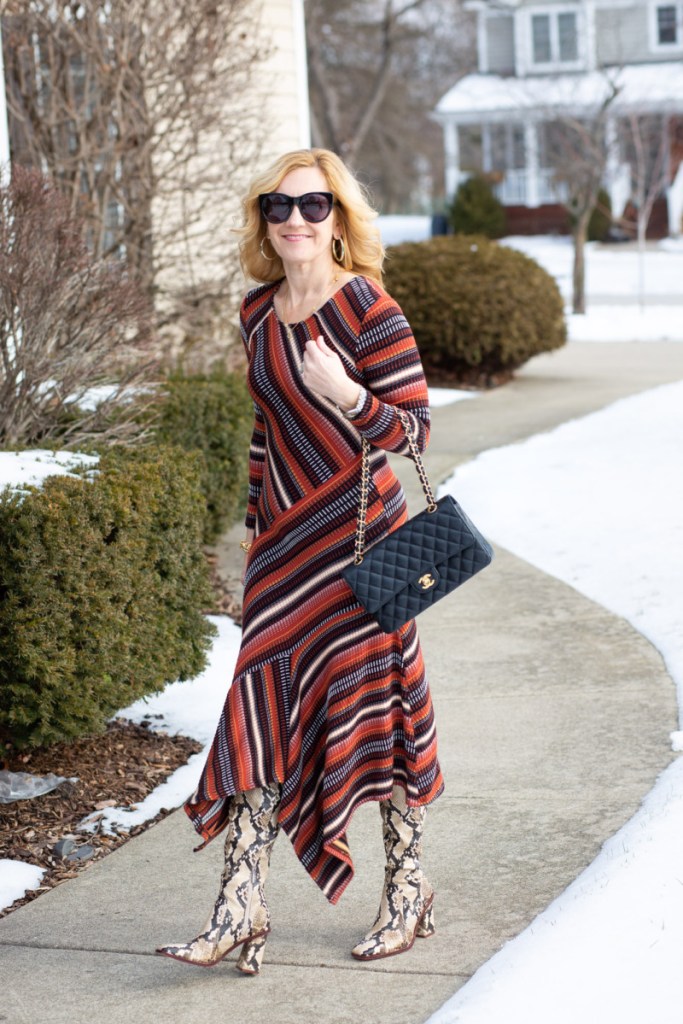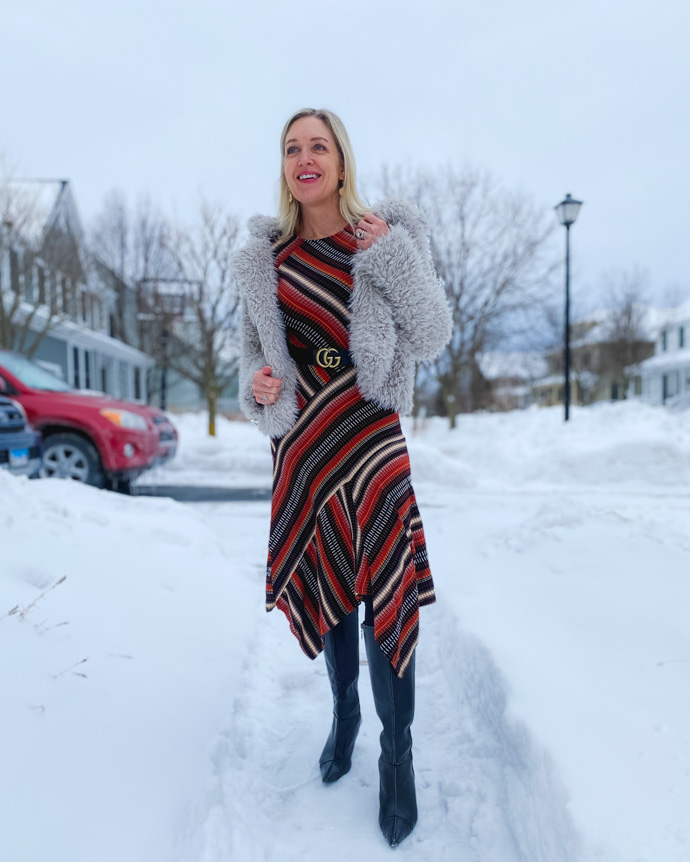 That's a wrap! Now head over to Andrea, Caroline, Kathrine, and Laura for more winter style inspiration and to see the 4 outfits they are recreating! I'd love to hear which of these 20 winter outfit ideas is your favorite. Let me know in the comments!
As always, thank you for reading!
If you liked this post, you can subscribe here or follow me on Feedly | Bloglovin | Instagram | Pinterest | Facebook
Linking up here.