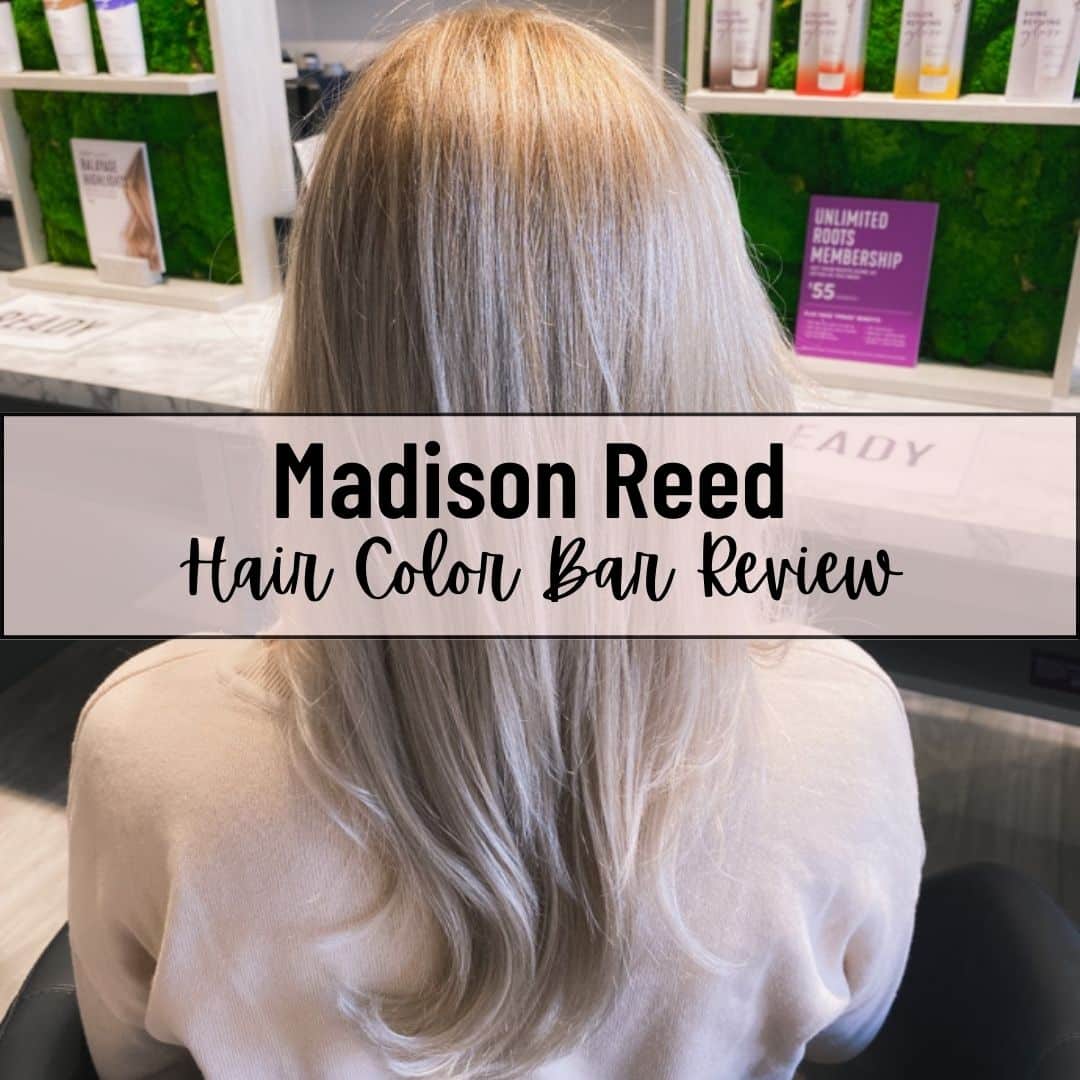 Madison Reed Hair Color Bar – Challenging the Hair Industry
It's no secret I'm a fan of clean beauty. Over the past 5 years, I've switched over my deodorant, skincare, and most of my makeup. I sought out non-toxic shampoos and hair styling products. One thing I never really gave a second thought to, though, was the possibility of my body absorbing toxic chemicals from highlighting my hair. When you think of hair coloring, you typically don't think of natural, clean ingredients, do you? That's where Madison Reed comes in, a new beauty brand challenging the hair industry with clean, non-toxic hair color.
Smart 8-Free Permanent Hair Color
Partnering with a transparent manufacturer in Itlay under the strict EU regulations, Madison Reed created the first-ever Smart 8-Free permanent hair color. Hair color free of harsh ingredients including ammonia, parabens, resorcinol, PPD, phthalates, gluten, SLS, and titanium dioxide. They offer 55+ multi-dimensional shades for all hair types and textures.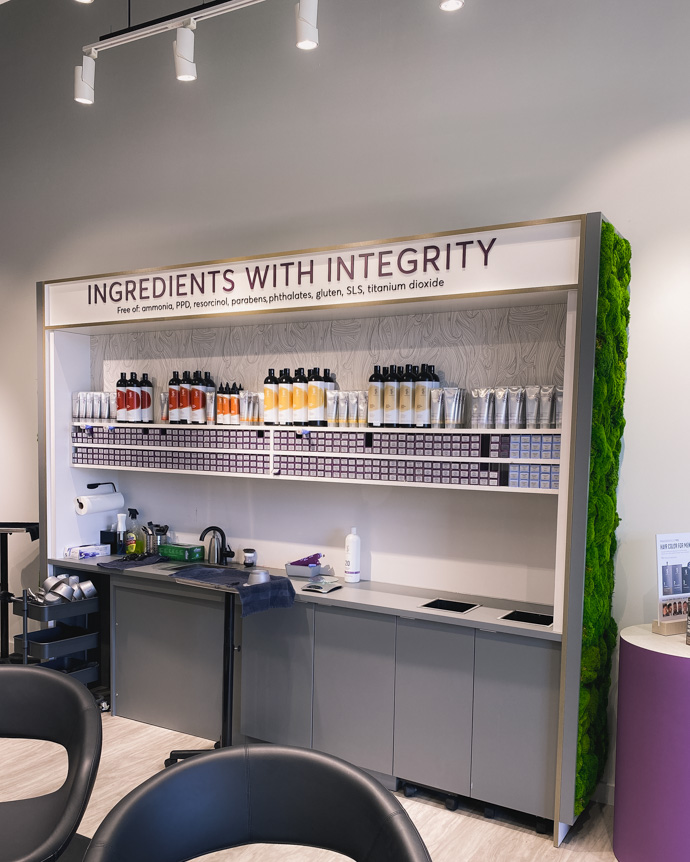 Hair Color Bar
Madison Reed started online with at-home hair color delivered to your door. They recently expanded, opening brick-and-mortar locations across the country with a unique color-only concept, the Madison Reed Hair Color Bar. The Hair Color Bar delivers stunning color, free of harsh chemicals for an affordable price. Whether you do it yourself at home or prefer to be pampered and have it done for you, Madison Reed believes that you should have gorgeous hair color.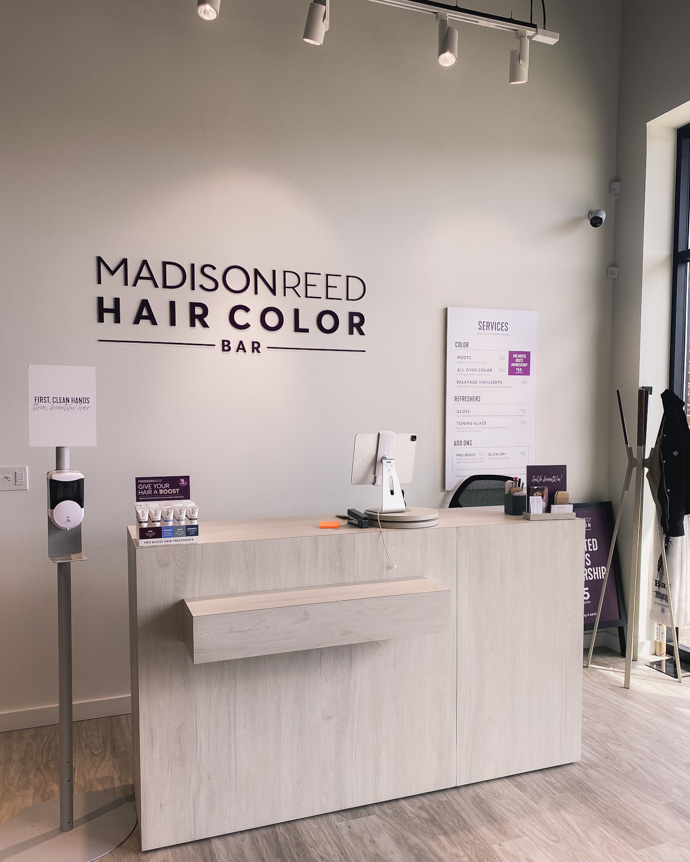 Roots Membership
If you color your hair regularly, Madison Reed Hair Color Bar offers a Roots Membership. For $60 a month, you can get your roots done as often as needed, plus receive product discounts and free services.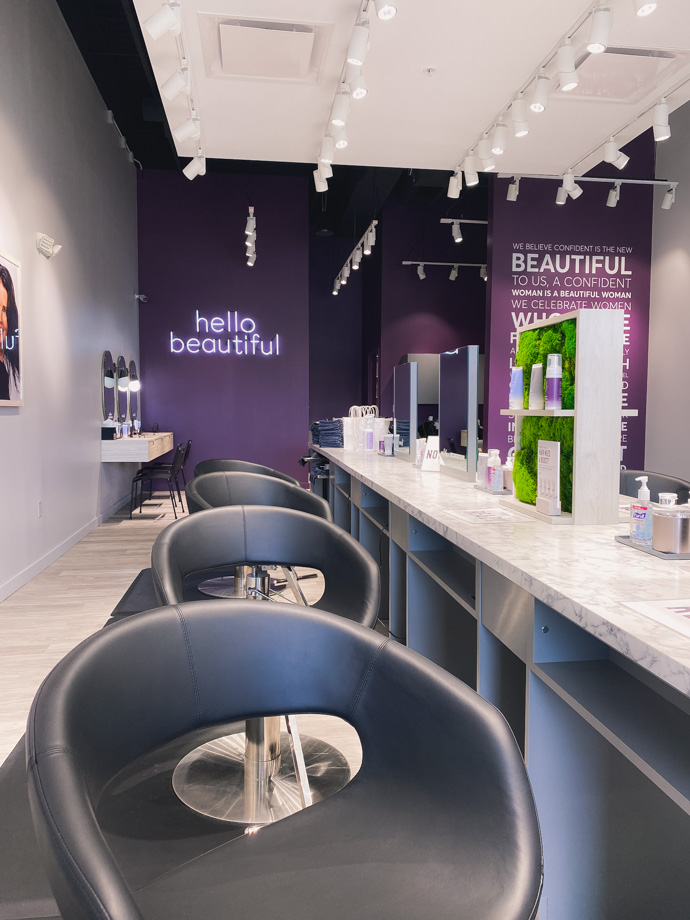 My Experience
I visited the Madison Reed Hair Color Bar over the weekend for color and a blowout. The salon follows COVID safety precautions, and I felt completely comfortable. My colorist, Jocelyn, did a full consultation, reviewed service options, and recommended all over color me. I loved how fast the color application process was. My colorist checked in with me several times while my hair was processing. Then, after my hair was washed and conditioned, I received a blowout. I was in and out in just over an hour and left with gorgeous, shiny locks!
Before: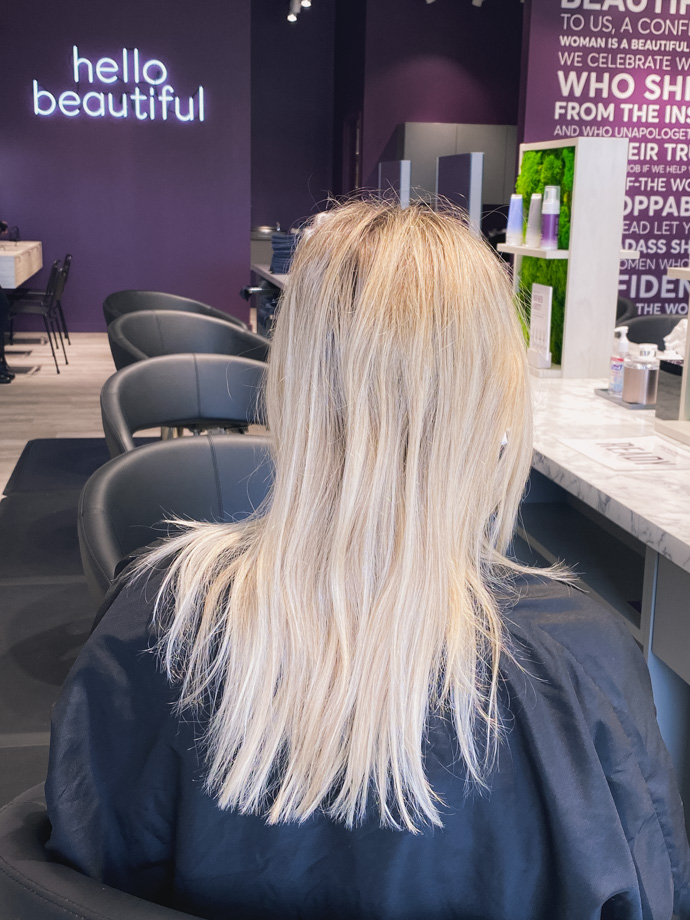 After: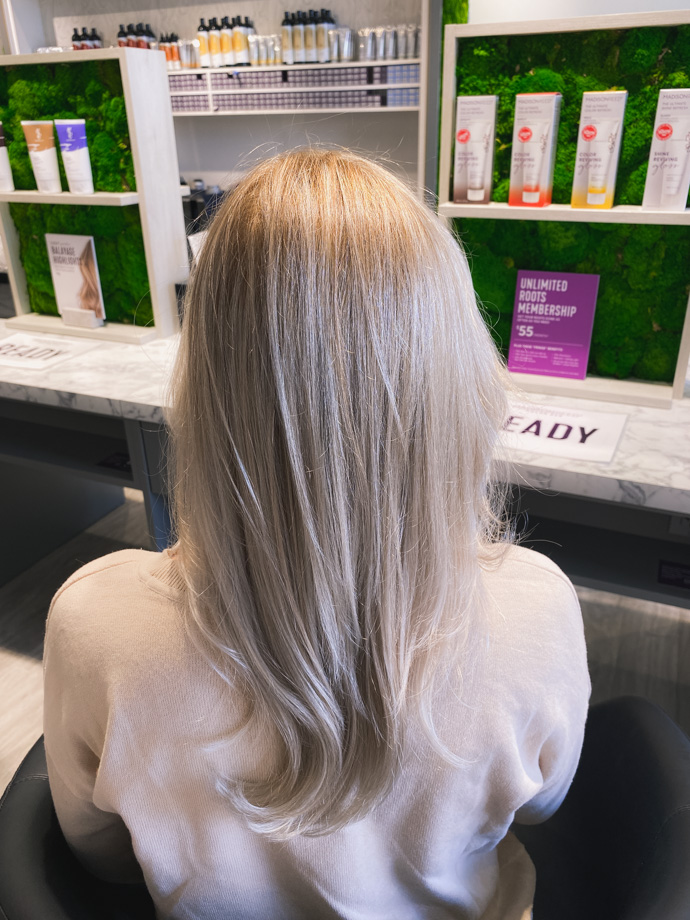 Hair Color Bar Promo Code
Need more incentive to try out a Madison Reed Hair Color Bar? Use promo code JILL10 for 10% off your Hair Color Bar service or online order through 4/30.
I received complimentary services from Madison Reed Color Bar. All opinions are my own.
Thank you for reading my review of the Maidson Reed Hair Color Bar!
Also see: Why You Should Consider Switching to a Non-Toxic Lipstick and Looking Fabulous on a Budget
If you liked this post, you can subscribe here or follow me on Feedly | Bloglovin | Instagram | Pinterest | Facebook
Linking up here.