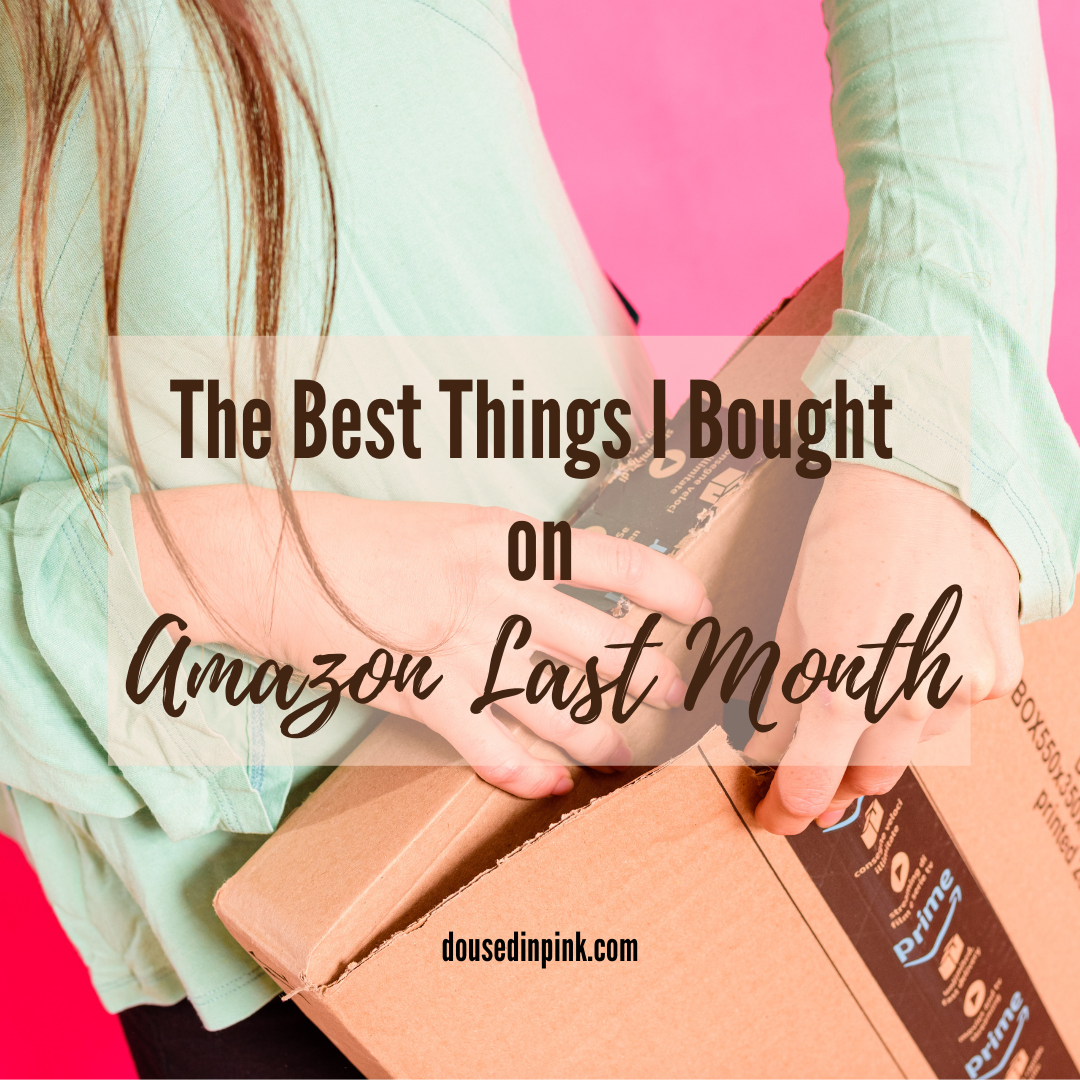 The first week of the month and my monthly purchases post usually go hand in hand. But, today, I thought I'd switch it up and share what I bought on Amazon last month. I don't think I'll ever grow tired of seeing what everyone buys on Amazon, and I hope you enjoy my Amazon finds.
I heard great things about this cuticle oil from a friend, and it did not disappoint. Just what my hands needed after the long dry winter!
These frames are flattering on every face shape and an easy way to add a little edge to your look.
These gloves work so well on exfoliating away your dry skin. You use extra body wash to keep up the lather, but your soft and silky skin will thank you.
CRZ YOGA has the best Lululemon dupes. I have several pairs of these joggers, and they are super comfortable! I just bought them in grey, and they come in 10 other colorways too.
If you're constantly misplacing your reading glasses, these come in a 3 pack so that you can keep one in every room. Plus, you gotta love the fun designs!
I also have several pairs of the CRZ YOGA shorts and am always adding another color to my collection. They're the perfect workout short with a 4″ inseam.
You don't think you need a phone stand until you get one. This sits on my desk at work, and it's nice to be able to glance over at messages and not have to pick up your phone.
An inexpensive way to upgrade your desk area. This desk pad not only protects your desk but doubles as a mousepad.
Shop the Post:

Thank you for reading The Best Things I Bought on Amazon Last Month!
Also see: Amazon Fav's Winter Edition and 6 Tips for Working From Home Effectively