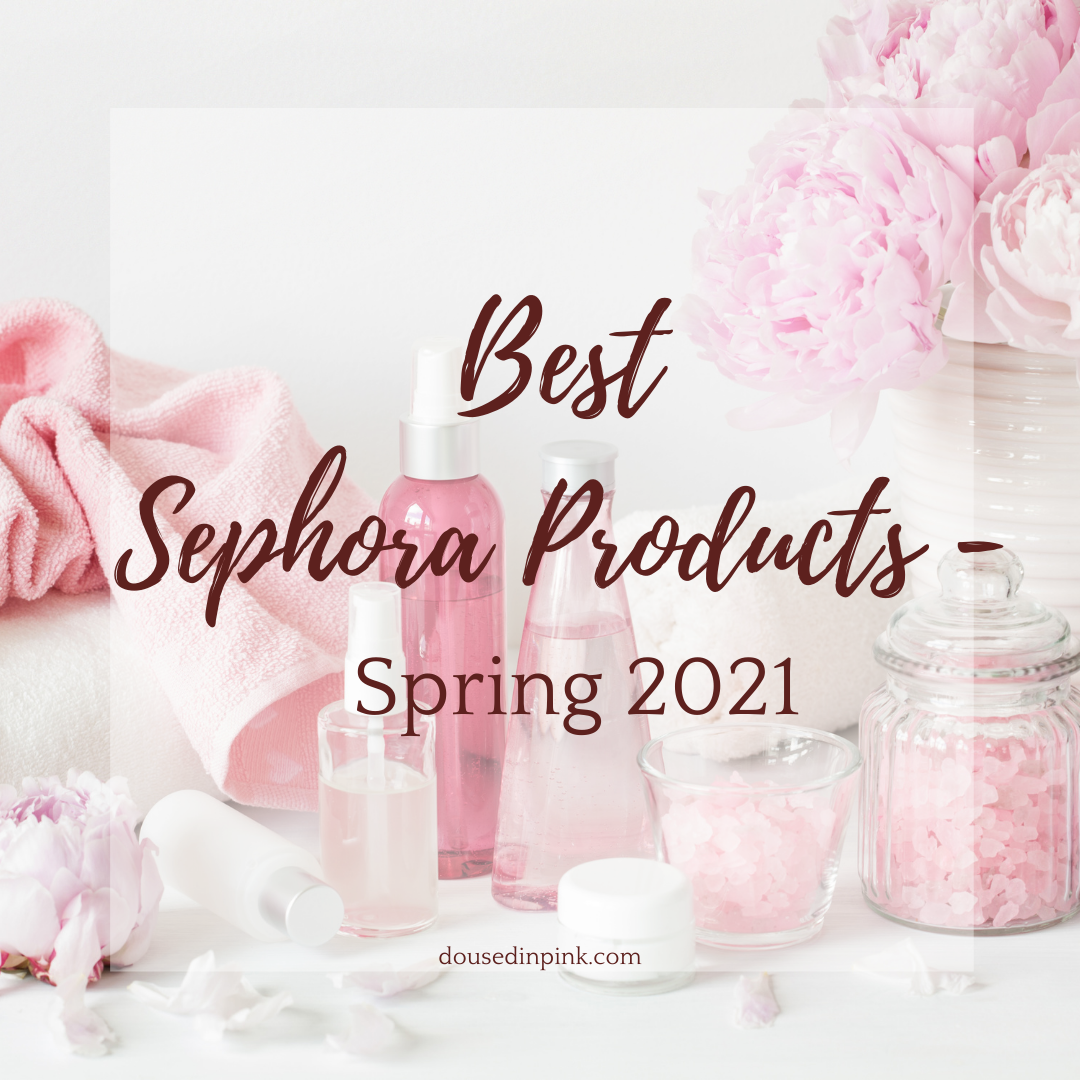 Happy Tuesday, guys! This post is coming to you very late from sunny Las Vegas. We booked an extra-long weekend to visit my sister and have some much-needed relaxation. I'm extremely burned out. Work is busy at my full-time job, and that leaves me little free time to devote to my blog. I know I'm way behind on visiting your blogs, and I promise to catch up soon. In the meantime, today, I wanted to share the best Sephora products I purchased this spring. Many of these are tried and true favorites. And, I've also got some new products that I've recently incorporated into my routine.

Dolce & Gabbana Light Blue Travel Spray
I've been wearing this breezy scent for years, and it's one of my summer favorites. It's great for everyday, and I love that it now comes in a travel-size spray.
Charlotte Tilbury Magic Away Concealer
Not sure how I feel yet about the sponge tip applicator because you could easily waste a lot of product dispensing it. But, I do love that it is hydrating, blends easily, and does not crease as much as some of the other concealers I've tried.
Charlotte Tilbury Mini Airbrush Flawless Finish Setting Powder
I haven't used a setting powder in ages because I never really found one that worked for me. After hearing several influencers rave about this one, I thought I'd give it a try. I haven't used it yet but will report back later.
St Tropez Ashley Graham Ultimate Glow Mousse Kit
St Tropez was my go-to self-tanner a few years ago, but then I switched to Jergens to save money. When I saw the reviews on this one, I thought I'd splurge and give it a try. It's moisturizing, applies evenly, and is streak-proof.
Isle of Paradise Self-Tanning Water
This is one of my favorite summer must-haves. You add a few drops to your moisturizer and instantly have a healthy custom glow.
I've been using this makeup sponge for years to apply my foundation, concealer, and cream blush.
Anastasia Beverly Hills Perfect Brow Pencil
Another tried and true favorite. I love how easily this pencil defines my brows and gives them a fuller appearance.
Toners are new to my skincare routine, and I love this one. It smells amazing, and after using it for a few weeks do see a difference in my pores.
Ole Henriksen Banana Bright Eye Creme
I was recently introduced to this eye cream and love that it does it all. Disguises dark circles, illuminates the under-eye area and tones, and hydrates your skin.
Iila Super Serum Skin Tint Foundation
This really is a super serum. It gives you that light dewey coverage and has weightless mineral SPF protection.
Thank you for reading Best Sephora Products Spring 2021!
Also see: Spring Skincare Routine and Summer Sephora Haul – Products to Try
If you liked this post, you can subscribe here or follow me on Feedly | Bloglovin | Instagram | Pinterest | Facebook
Linking up here.