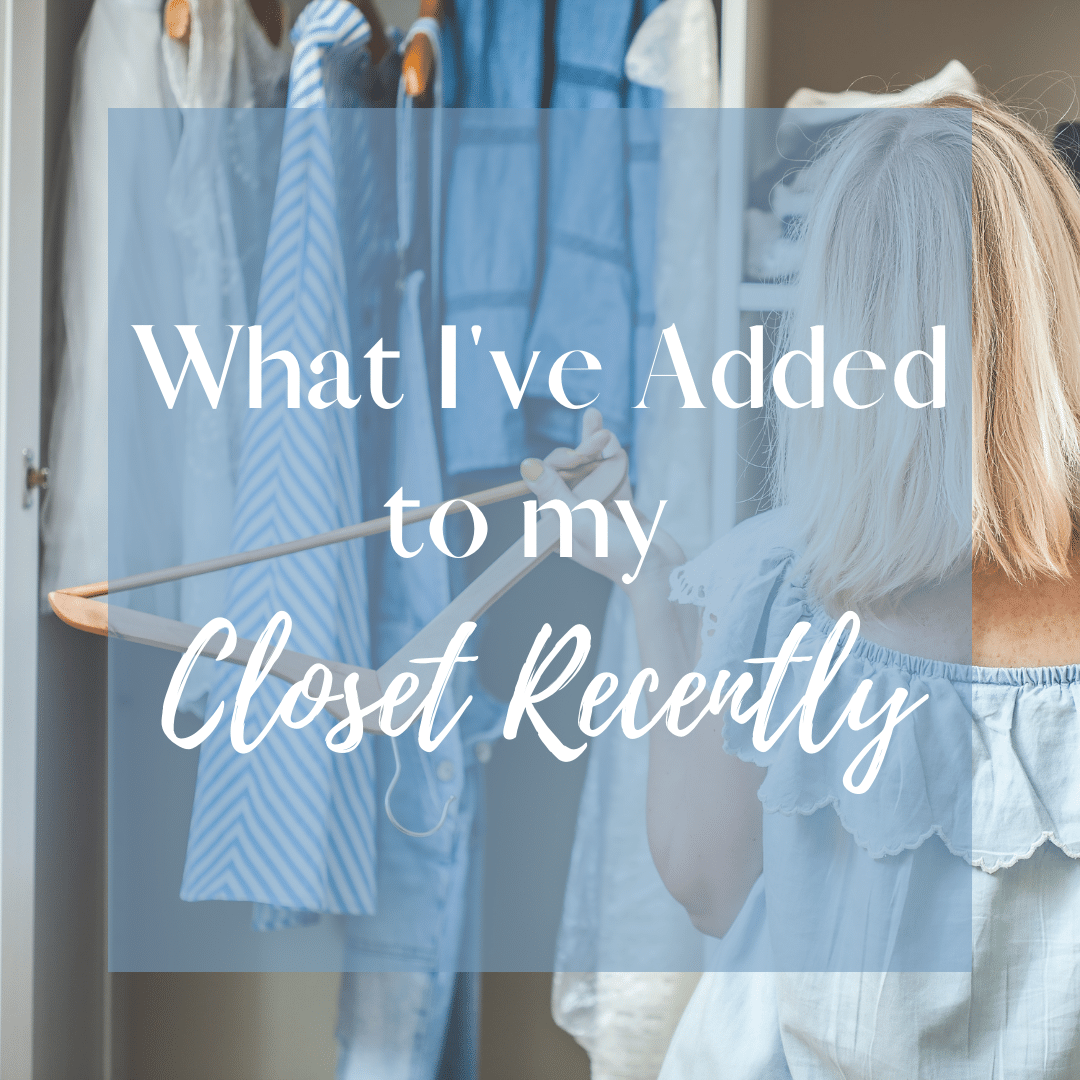 Happy Tuesday! It's been hot, hot, hot in the Midwest, and I'm hoping the temps will start to cool off just a little bit so we can enjoy the outdoors before summer comes to an end. Today I wanted to share what I've added to my closet recently.
The Nordstrom Anniversary sale was the big to-do last month, but I haven't really shopped it as I have in the past. I did pick up a few beauty products, St Tropez Tanning Mousse and RevitaLash RevitaBrow Conditioner Duo. And a pair of OTK boots. After being on-trend for the past few years, I think I'm maybe the last person on the planet to get a pair. Still not sure if I'm going to keep them or not. Do you have a pair of OTK boots? How often do you wear them?
This summer, I was lucky to have a fun brand collaboration with White House Black Market, where I put together cute outfits for the beach, adding a few suits and coverups to my closet. I also continue to be a Peach brand ambassador and recently selected a black midi dress and teal-colored duster cardigan from their fall collection that I'll be sharing on the blog soon. And, in case you missed it, I've been invited to be a cabi Brand Ambassador for their fall collection! You can read more about that here. If you would like to explore a career as a brand ambassador, there are numerous opportunities you can find online.
My annual clothing budget is $1200. Instead of meeting a monthly budget, I am subtracting from my annual budget each month. Where I end up at the end of the year will be interesting to see. Anyway, here's what I've added to my closet recently, and I included shopping links at the bottom of the post!
What I've Added to My Closet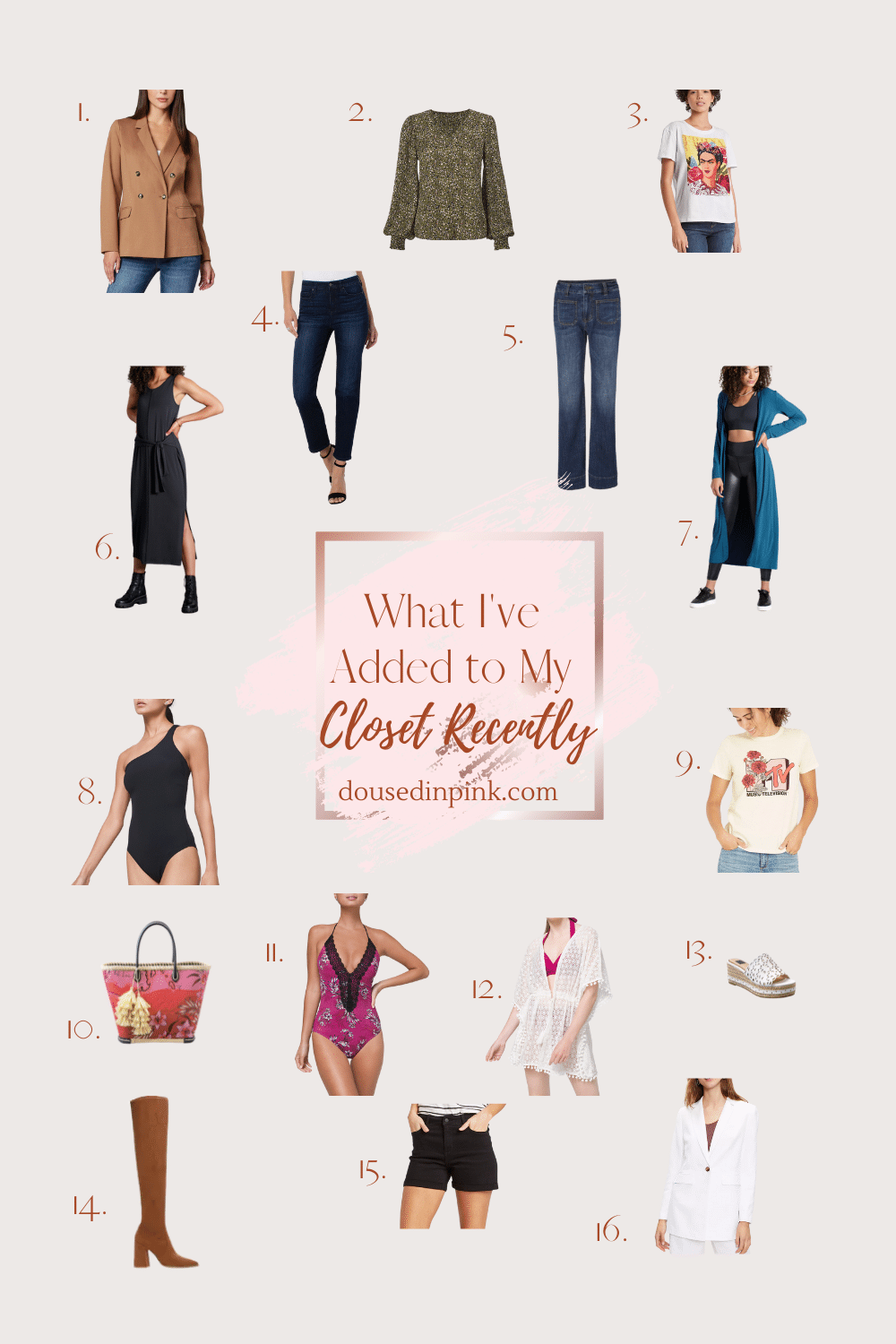 1 – Double Breasted Blazer c/o Liverpool
2 – Ditzy Print Blouse c/0 cabi
3 – Frida Graphic Tee $15
4 – High-Rise Jeans c/o Liverpool
5 – Patch Pocket Jeans c/o cabi
6 – Black Midi Dress c/o Peach
7 – Duster Cardigan c/o Peach
8 – Asymmetrical One-Piece Suit c/o WHBM
9 – MTV Graphic Tee $15
10 – Tropical Print Beach Tote c/o WHBM
11 – Lace Front Suit c/o WHBM
12 – Eyelet Swim Coverup c/o WHBM
13 – Laser Cut Espadrilles c/o WHBM
14 – OTK Boots $89.90
15 – High-Rise Shorts $18
16 – White Blazer $40
July & August Total $177.90
Remaining Balance $667.61
Shop What I've Added to My Closet Recently:

Thank you for reading!
If you liked this post, you can subscribe here or follow me on Feedly | Bloglovin | Instagram | Pinterest | Facebook
Linking up here.