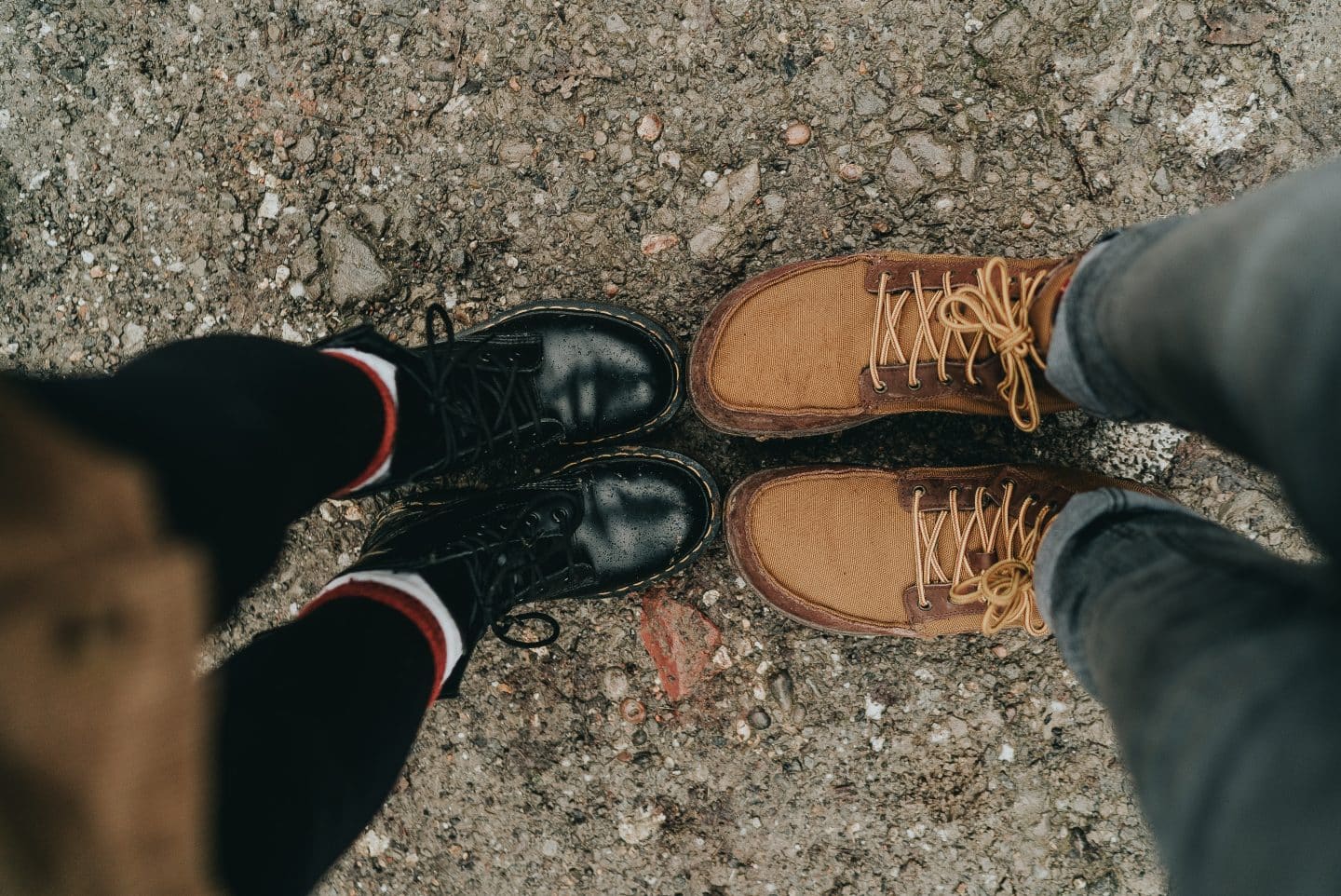 Fall is here, and shoes are changing along with the season. This time around, there are new interpretations of rising trends from luxury and contemporary brands, particularly the "ugly" shoe. Bustle predicts that the season may see lug sole boots and '90s-inspired clogs getting plenty of mainstream coverage in the coming months. So without further ado, here are five fall shoe trends to watch out for and how to style them:
*Contributed Content
1. Lug-Sole Boots
Combat boots have been around for some time now, but today's versions are chunkier and make a bigger statement than their predecessors. Much like a dad shoe, these chunky knee-high boots are very en vogue right now, and everyone is jumping on the bandwagon for fall and winter.
Not only are lug-sole boots sturdy and trendy, but they also provide plenty of comfort. Today's trends have moved away from restrictive and impractical pieces to more relaxed and easy-to-wear items. Rag & Bone's twist on Chelsea boots is a prime example of this. It takes a classic silhouette and makes it look updated and current. There's no better time to wear a pair of lug-sole boots than the upcoming seasons.
2. Clog Shoes
Clog shoes may seem like an unusual choice, but the rise in '70s-inspired trends all over social media have found people pairing their bellbottoms with this iconic shoe style. These Dutch staples are great for the cold weather, and with chunky clogs coming out in rubber, wooden, and other materials, the definition of chic is changing for modern footwear.
Trying on some clogs may feel intimidating at first. So it's best to find styles that are easy to match with your wardrobe. The Stussy and Birkenstock collaboration, in particular, is a cozy and versatile option for fall. The clogs are a fresh take on the classic Boston capsule, and they will add a whimsical touch to your outfits this fall. For adventurous fashionistas, clogs can be worn with printed socks as well.
3. Thick-Soled Loafers
The aforementioned chunky trend also applies to loafers, which were traditionally designed with a lower profile. Most fashion trends have expanded, and this includes the professional-looking loafer. The softened shoe style is now coming out with highly embellished variations while staying comfortable with its thickened sole — perfect for cool weather walkabouts.
Thick-soled loafers work with both casual and more formal styles. To keep things looking streamlined and chic, pair them with something structured like a maple-colored blazer. Mixing and matching different pieces is one of our favorite things to do at Doused in Pink. Pairing pieces in unconventional ways will balance your look and have you looking effortlessly put together this fall.
4. Sneakers in Season
Athleisure has come a long way in recent years. And the key to keeping things fresh is by adding a bit of color that matches the season. New Balance has released their 372 sneakers with pumpkin spice-inspired hues, and they are perfect for the fall season.
These comfortable shoes can take you straight to brunch and even a casual get-together from your morning fitness class. Match them with berry and tan shades to complete a fall-colored palette for your outfit.
Which fall shoe trends are your favorite?
Thank you for reading!
If you liked this post, you can subscribe here or follow me on Feedly | Bloglovin | Instagram | Pinterest | Facebook
Linking up here.