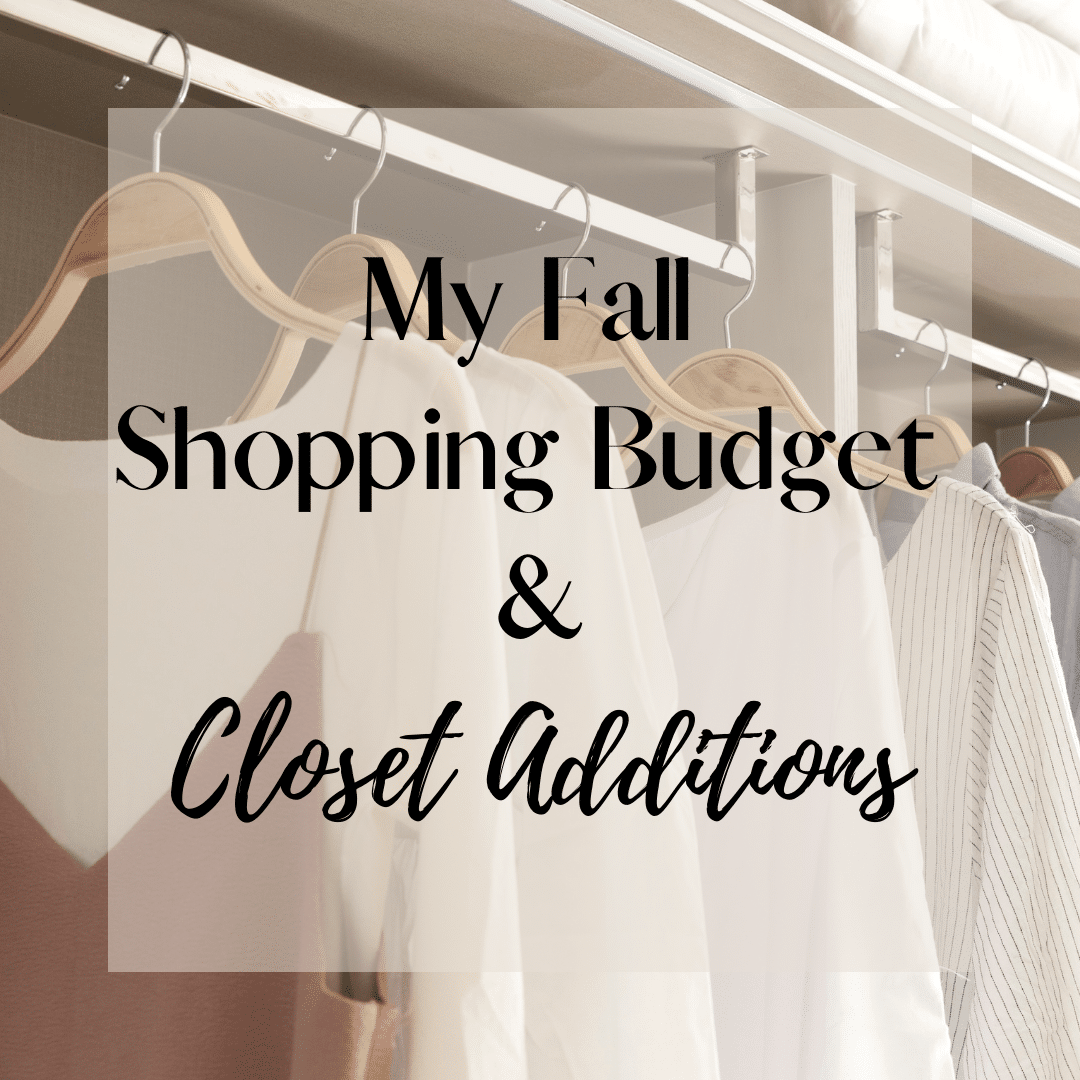 Hello November! A big thank you to Patty from Good Better Best and Heather from Heather Loves Home for helping me out last week with guest posts. My husband and I went to Disney's Food and Wine Festival with my sister, brother-in-law, and mom. We had the best time, and it was nice to unplug. I did share a few Instagram stories, and I've saved them in my travel highlights if you want to check them out. And, I got to meet Kellyann from This Blonde's Shopping Bag while I was in Orlando. I've been following her blog for years and am so thankful that I met her in real life!
Today I am kicking off the month with my fall shopping budget and recent closet additions. My annual clothing budget is $1200. Instead of meeting a monthly budget, I am subtracting from my annual budget each month. I was worried going into September because fall fashion is my weakness. But, overall, I did pretty well this month. I am grateful to have partnered with several brands that gifted me essential wardrobe staples and fall boots.
Click here to see the cabi pieces I've received as a brand ambassador this fall, outfits I've put together, and shop the cabi Fall Collection. Keep scrolling to see what I've added to my closet recently, and I included shopping links at the bottom of the post!
My Fall Shopping Budget & Closet Additions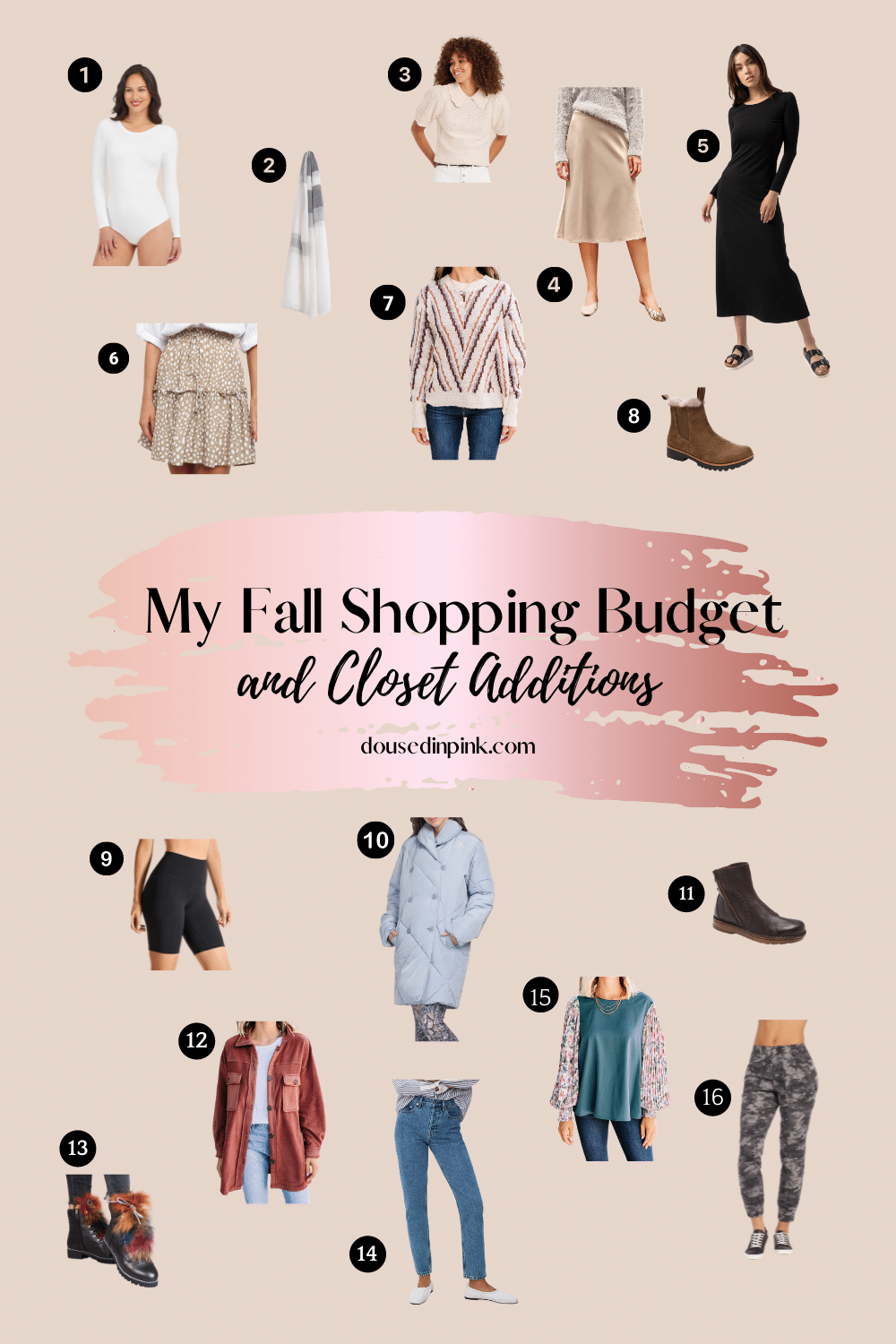 1 – White Bodysuit c/o Spanx
2 – Striped Scarf c/o Saint & Sofia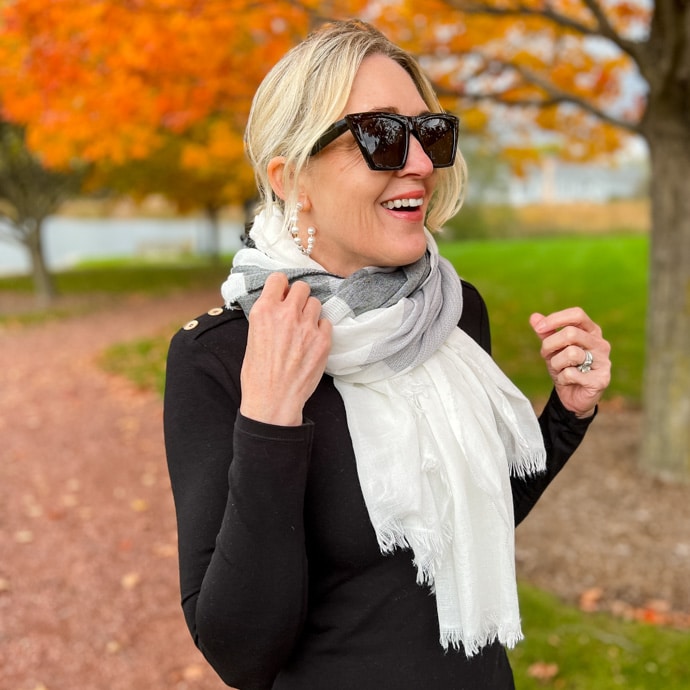 3 – Scalloped Collar Sweater $20
4 – Slip Skirt $25.99
5 – Black Maxi Dress c/o Saint & Sofia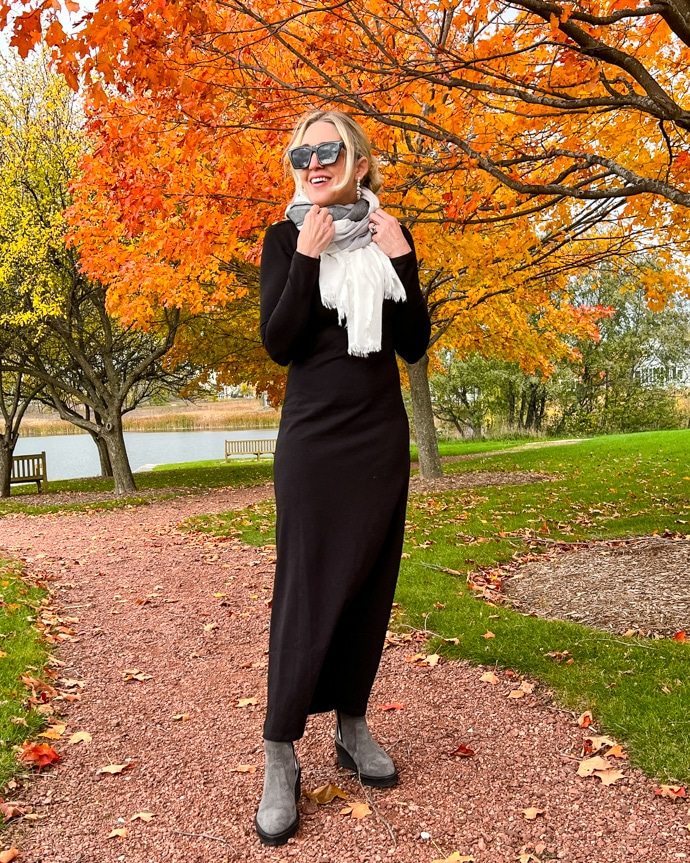 6 – Ruffle Skirt $22.99
7 – Chevron Sweater (gift card)
8 – Faux Fur Lined Chelsea Boots c/o Jambu (use code DIP21 for 20% off your purchase)
9 – Biker Shorts $20
10 – Quilted Puffer Coat c/o Tribal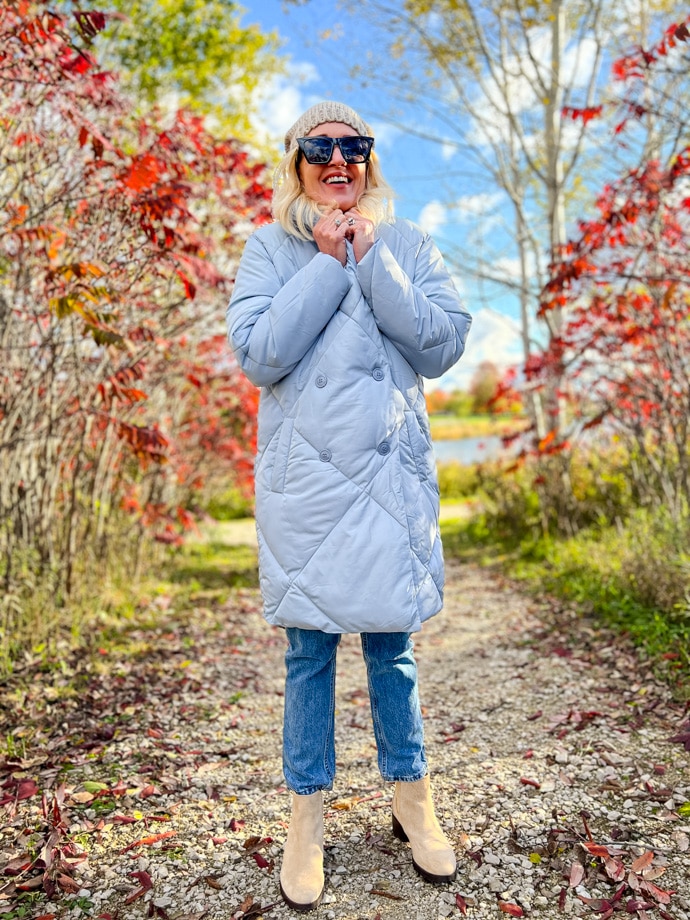 10 – Green and Floral Blouse (gift card)
11 – Brown Booties c/o Naot
12 – Red Shacket (gift card)
13 – Faux Fur Combat Boots c/o Cecelia NY (DOUSEDINPINK20OFF for 20% off your purchase)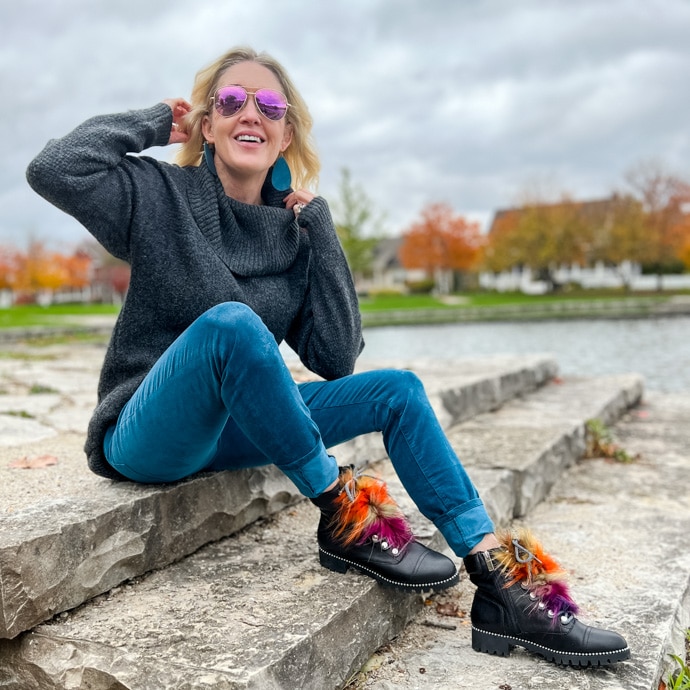 14 – Straight Jeans $98
15 – Camo Joggers c/o Spanx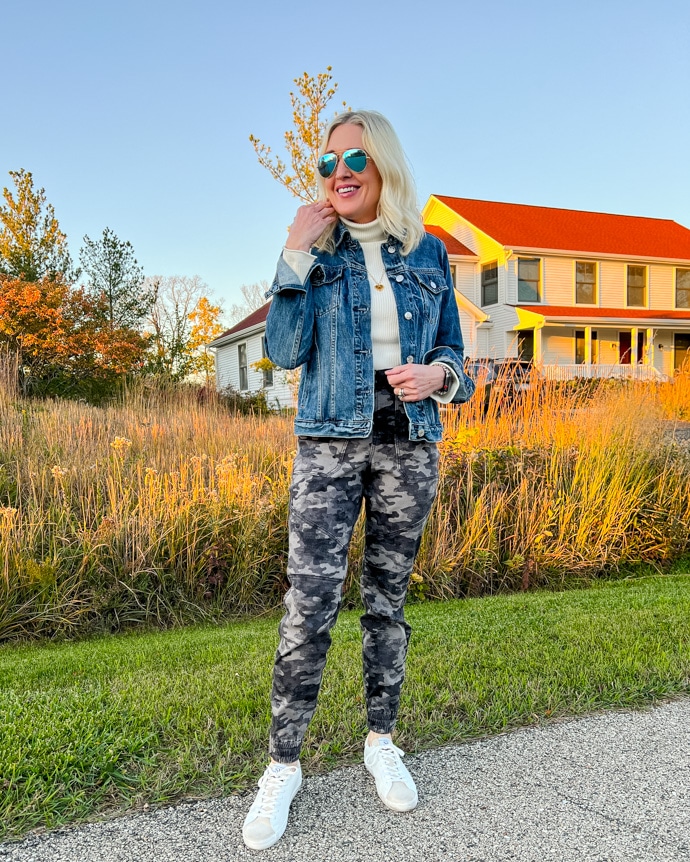 September & October Total: $186.98
Remaining Balance: $480.63
Thank you for reading!
Shop My Fall Shopping Budget & Closet Additions:

Also see: Slip Dress Winter Outfit Idea and J.Crew Sweater Jacket | 8 Outfit Ideas
If you liked this post, you can subscribe here or follow me on Feedly | Bloglovin | Instagram | Pinterest | Facebook
Linking up here.