Hi friends! Did you have a good weekend? My friends and I went out for a Galentine's dinner on Friday night, I spent Saturday doing odds and ends on our house, and on Sunday my husband and I had a pre-Valentine's Day brunch date. But, my daughter coming home for a quick 48-hour visit yesterday trumps it all. She's heading back tonight, so we're making the most of every minute together. Anyway, I've been all about getting back into shape after slacking off around the holidays. So, today I'm rounding up the best workout gear on Amazon. These include my must-haves for at-home workouts and fitness apparel dupes to stock up on that won't break the bank.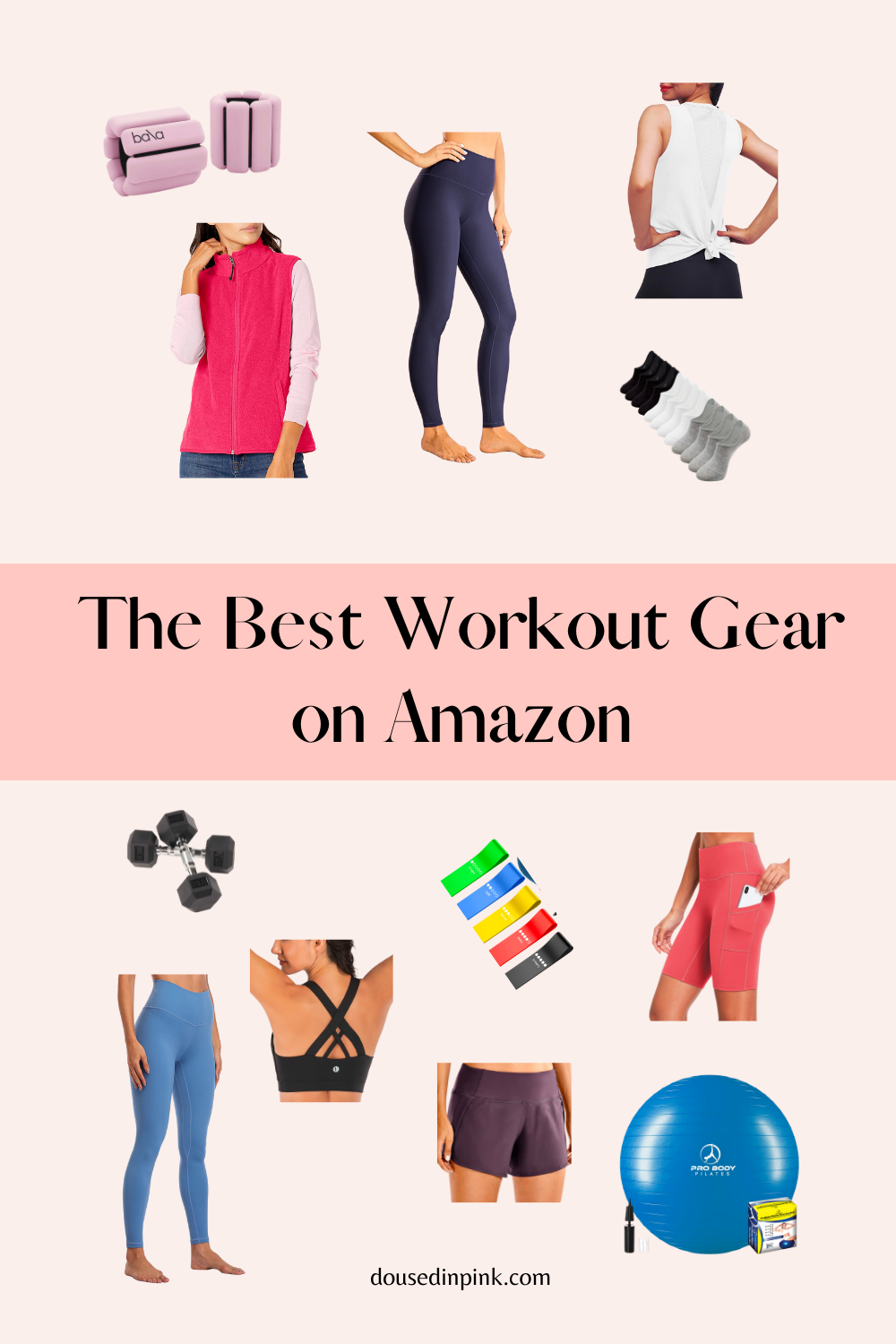 Workout Favorites from Amazon
Fleece and winter go hand in hand. This fleece vest and fleece leggings keep me warm and toasty when I'm hiking outside.
If you're tired of your socks bunching up around your toes, I swear by these no-show socks.
I received these dumbells as a gift from my manager, and they're perfect for my at-home workouts.
These workout tanks are super cute, breathable, come in 18 colors, and are $16.
You don't need to break the bank for good leggings. These are buttery soft, have over 38,000 positive reviews, and are under $23.
An exercise ball is great for core workouts, increasing your lower back strength and improving posture.
This sports bra is a dupe for the more expensive brand and has over 20,000 positive reviews.
You get just as good a workout with resistance bands as strength training, and I've been using these for years.
If you get overheated in leggings, try these biker shorts.
This wearable wrist and ankle weight set are the perfect way to amp up your treadmill or outdoor walks.
I own several pairs of these running shorts and swear they are the exact dupe of the Lululemon Speed Up short.
Shop Amazon Workout Gear:

Thank you for reading Best Workout Gear on Amazon!
Also see: Cute Tie Dye Leggings + At Home Full Body Workout and How To Style Your Workout Clothes for a Comfy Chic Look
If you liked this post, you can subscribe here or follow me on Feedly | Bloglovin | Instagram | Pinterest | Facebook
Linking up here.