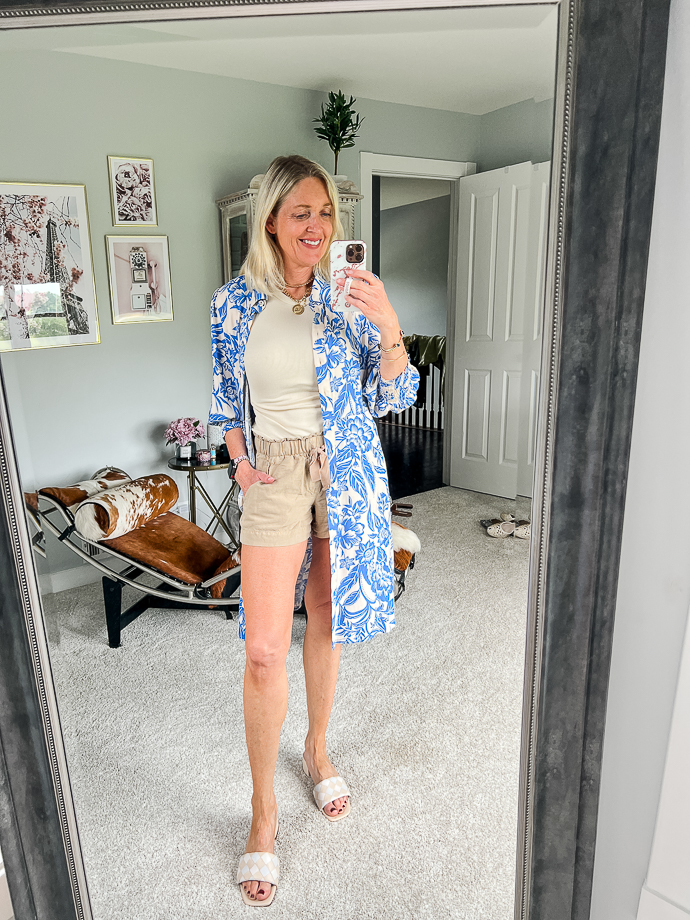 Hi Friends! I'm excited to share today's post with you. As most of you know, I've been a cabi brand Ambassador for the past two seasons. One of the things I love about them is their versatile variety of styles. cabi is celebrating its 20th Anniversary this year, and today I'm sharing 20 outfit ideas from the spring/summer collection to celebrate. But first, let's dive into a bit about cabi and some reasons why I've been a fan for years.
The Conception of cabi
Clothing designer Carol Anderson partnered with Kimberly Inskeep, a management consultant, and ten other co-founders set the brand in motion as Carol Anderson by Invitation in 2002. Rather than selling clothing in a brick-and-mortar retail store, cabi's concept was to bring designer fashion into your girlfriend's living room while also giving women a flexible way to work without being asked to choose between their family life or career.
The unique approach was a hit with over 2500 at-home fashion experiences that first year. Women wanted a better way to shop, and fast-forward 20 years, cabi Stylists have offered personalized styling advice at over 1.5 million at-home shows. And cabi has expanded to virtual Front Row fashion shows and one-on-one styling sessions.
cabi's mission is to affect lives through relationships by bringing positivity to women and helping them feel confident in how they dress and feel daily. cabi Stylists help you discover your personal style and find pieces that fit and flatter your figure.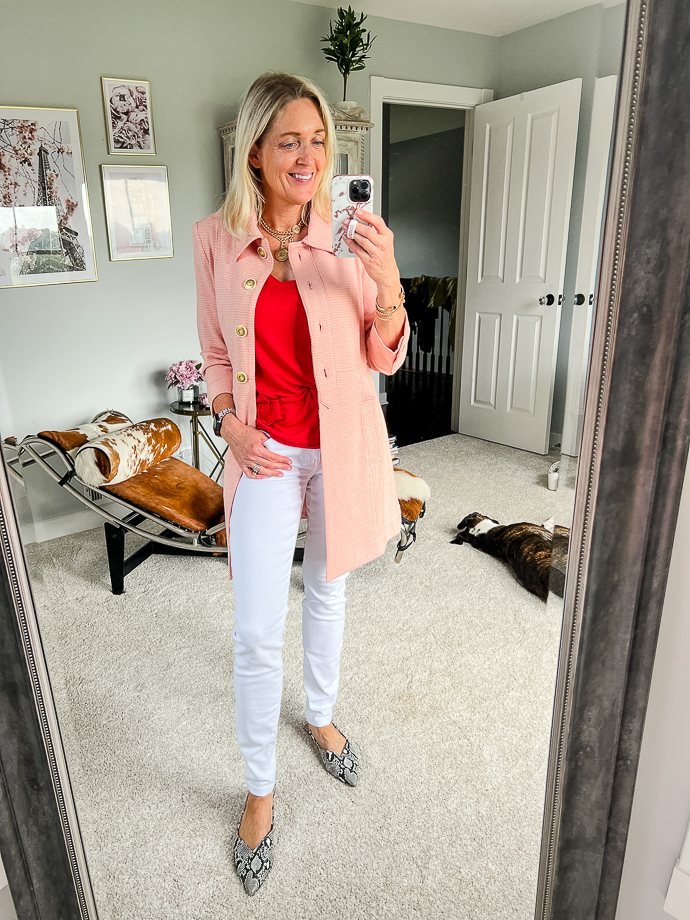 The Heart of cabi Foundation
One of the things I love about the brand is how they give back and work to better the lives of other women. Established in 2005 after hurricane Katrina, The Heart of cabi Foundation is making a difference worldwide. For the past 17 years, cabi has given over $63 million in clothing and monetary donations to empower women in poverty in 62 countries, funded 18,365 small business loans for women in developing countries, and provided hope and opportunity through education to 14,630 students in Rwanda.
cabi debuted its first Heart of cabi item in Spring 2008, and since then, the Design Team has selected a special item from each Collection as the Heart of cabi item. This season's Heart of cabi item is the Go-To Blouse. Proceeds from selling these pieces are donated to The Heart of cabi Foundation to fund domestic restoration efforts. Some of these efforts include giving away free clothing to communities hit by natural disasters and partnering with local nonprofit organizations to serve women going through vulnerable life circumstances.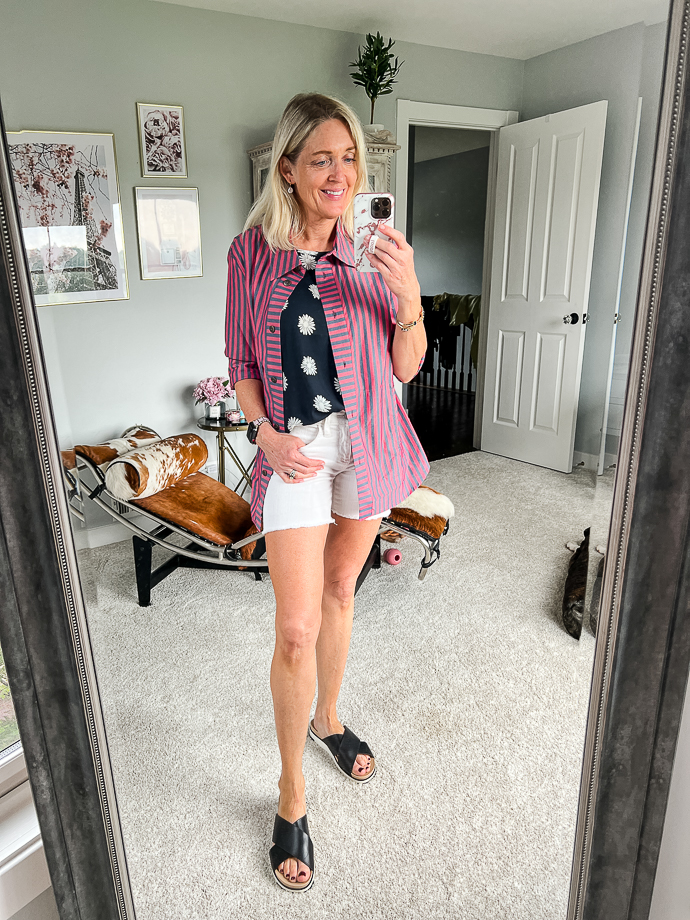 cabi Get's Social
cabi jumped on social media in 2009 as fashion hit the Internet through style blogs. You can follow @cabiclothing on the major social networks. The #cabiclothing hashtag has been used over 263,000 times on Instagram. Both Stylists and clients share style tips, mix-and-match options, and their overall love for cabi.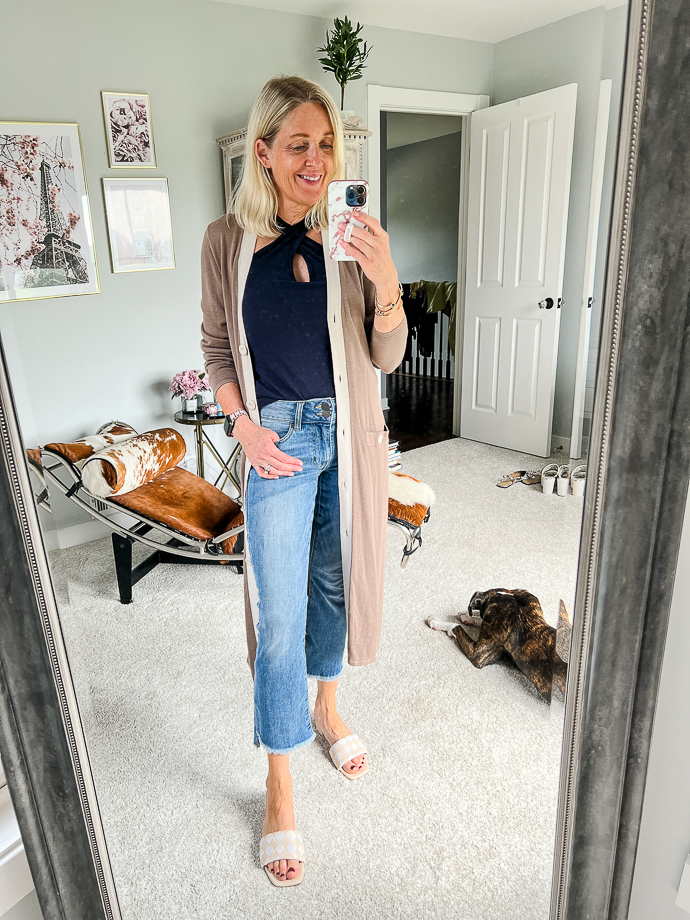 cabi Tap App
In 2018 cabi launched its styling app. Tap App gives you daily outfit ideas and an easy-to-manage virtual closet full of the cabi pieces you own. Plus, mix-and-match recommendations and recently added style ideas for every budget. Shop confidently on the go or use it at a show. You can also browse the digital Look Book, order directly from your Stylist, and track it as it finds its way home to you.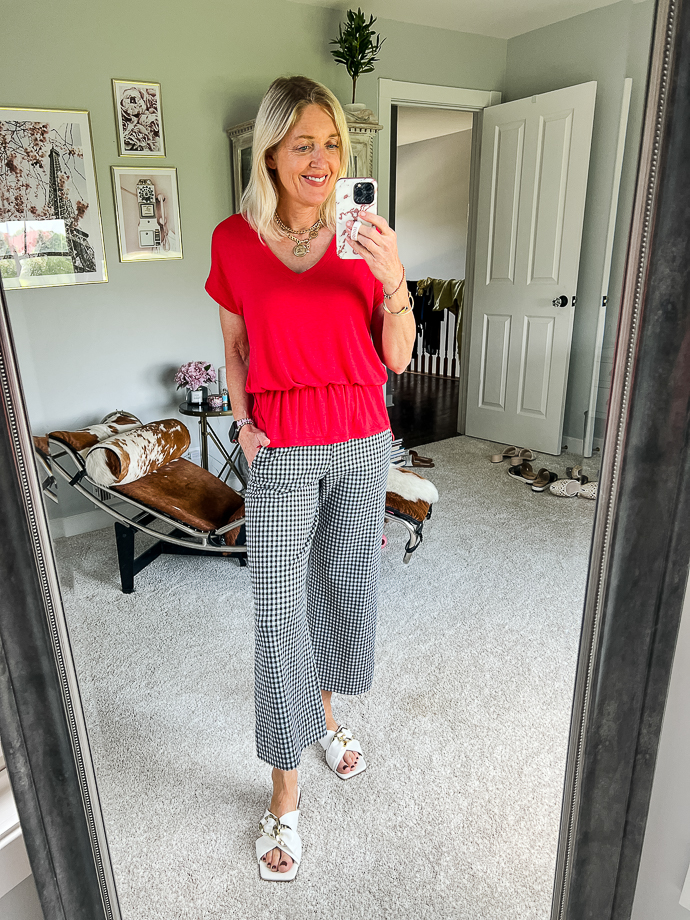 cabi Front Row
When the world shut down due to the COVID-19 pandemic, cabi launched its virtual Front Row platform. It was the perfect way to continue to serve women when home-based shows were no longer an option. Equally important, Front Row also offered a much-needed connection during a time of separation.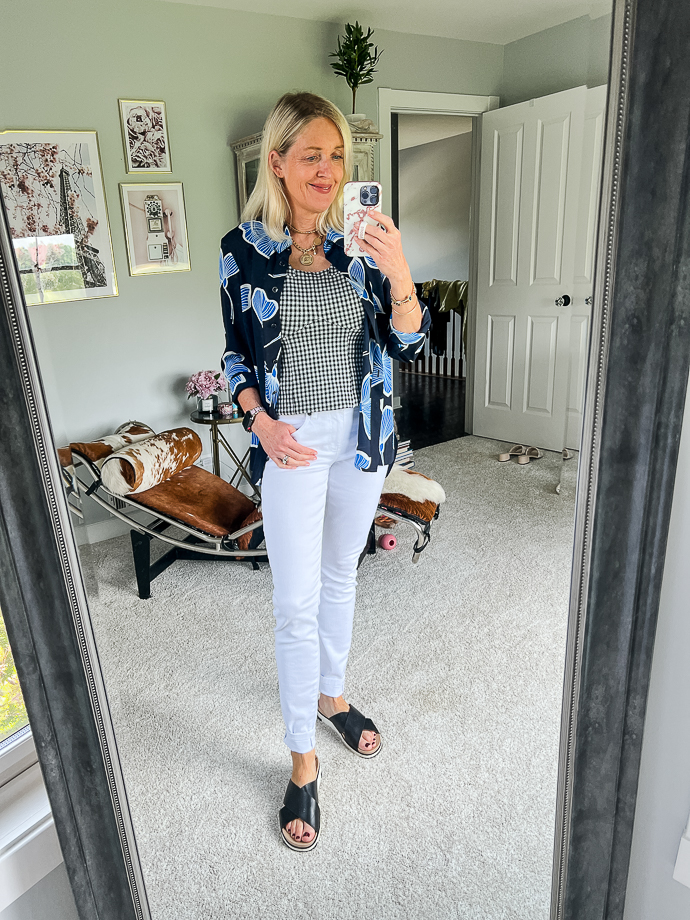 More Summer Style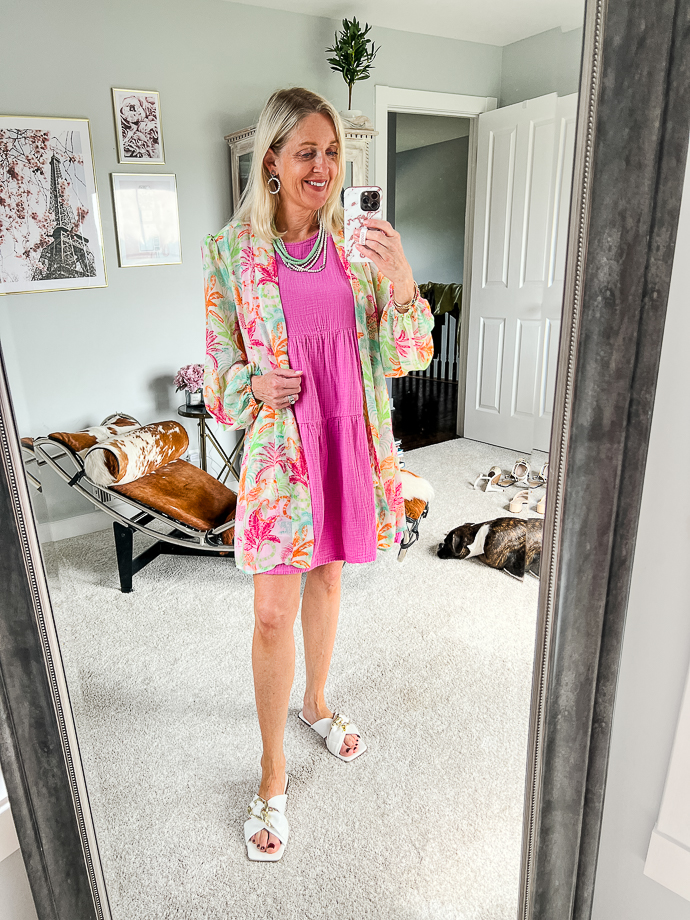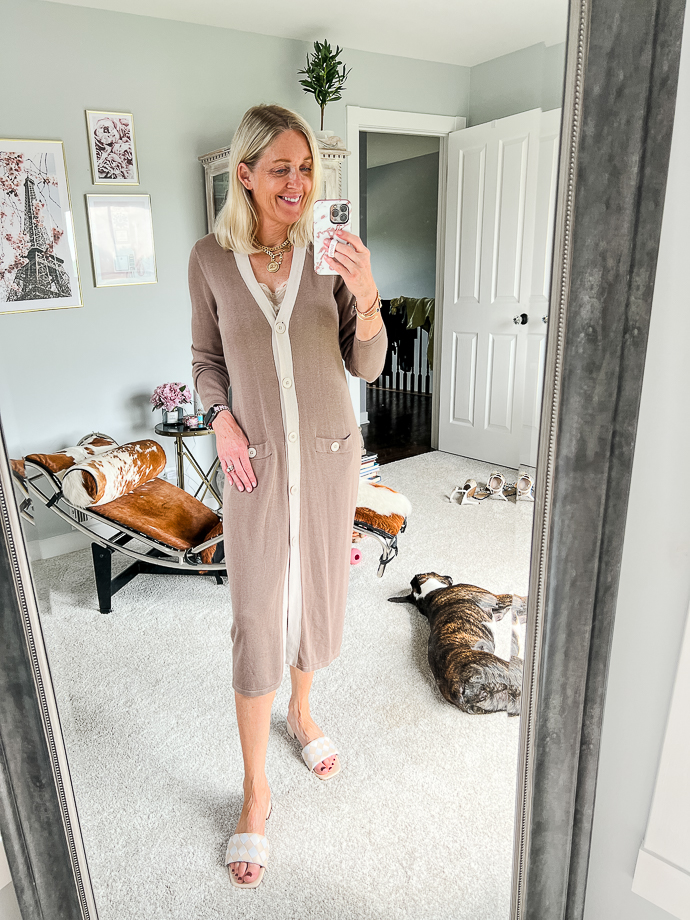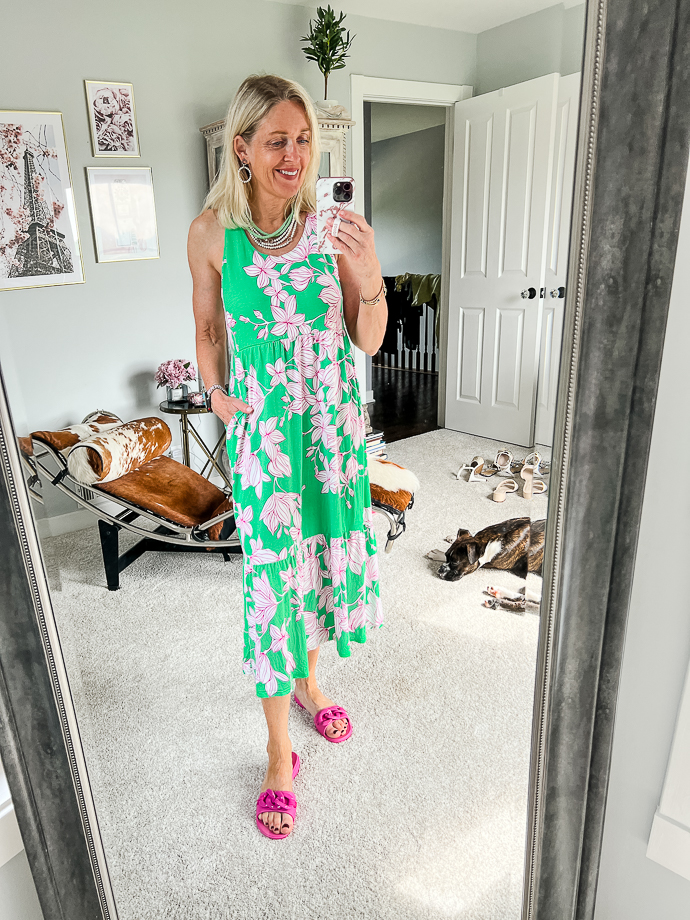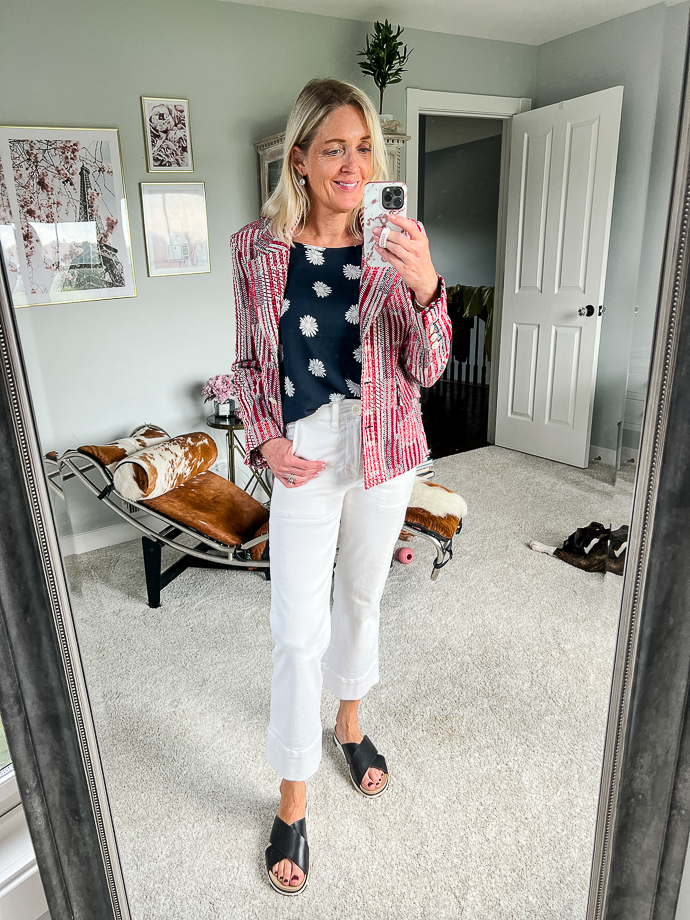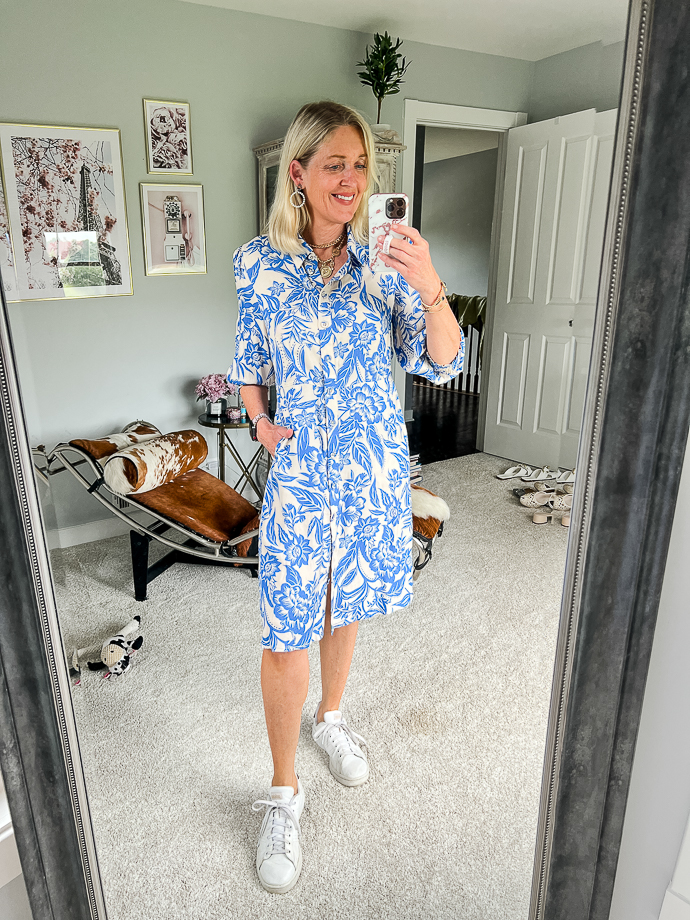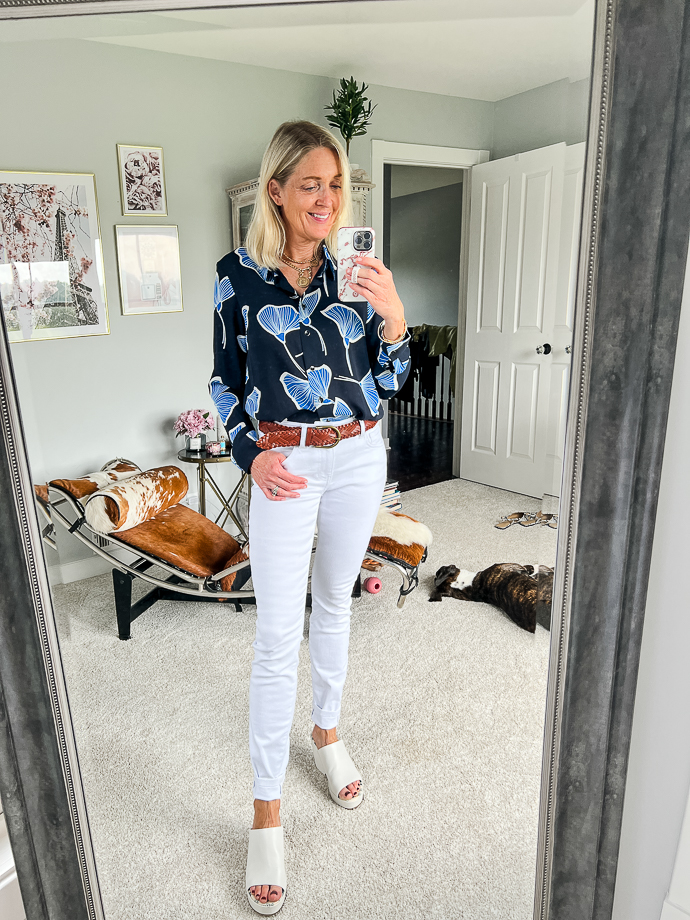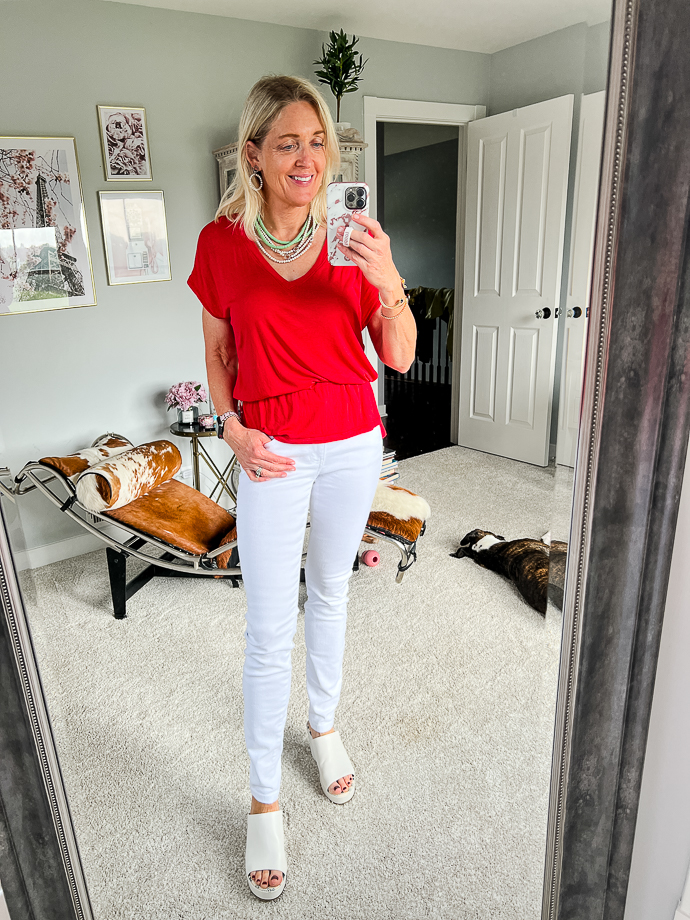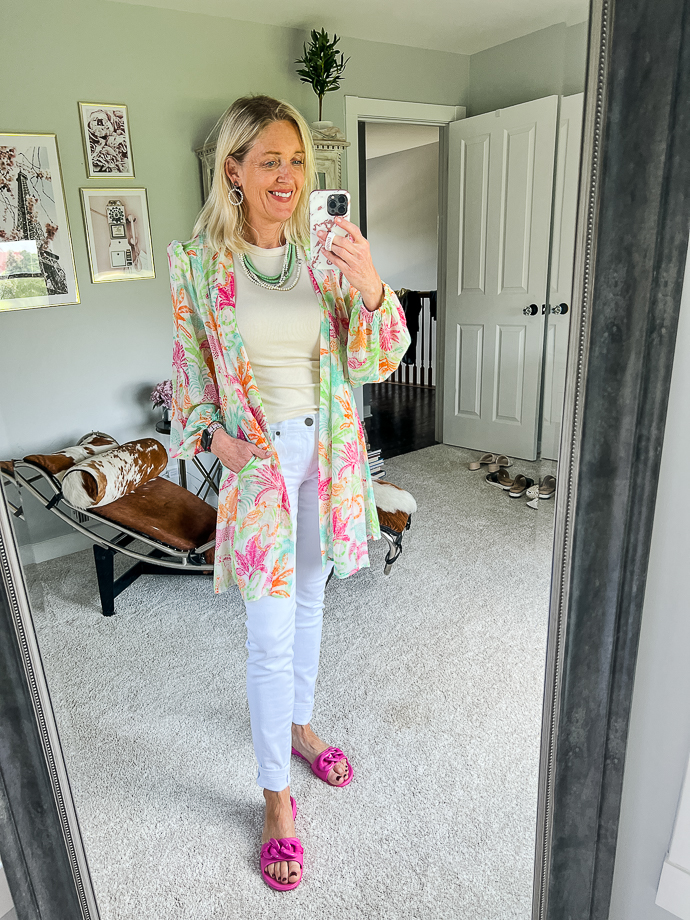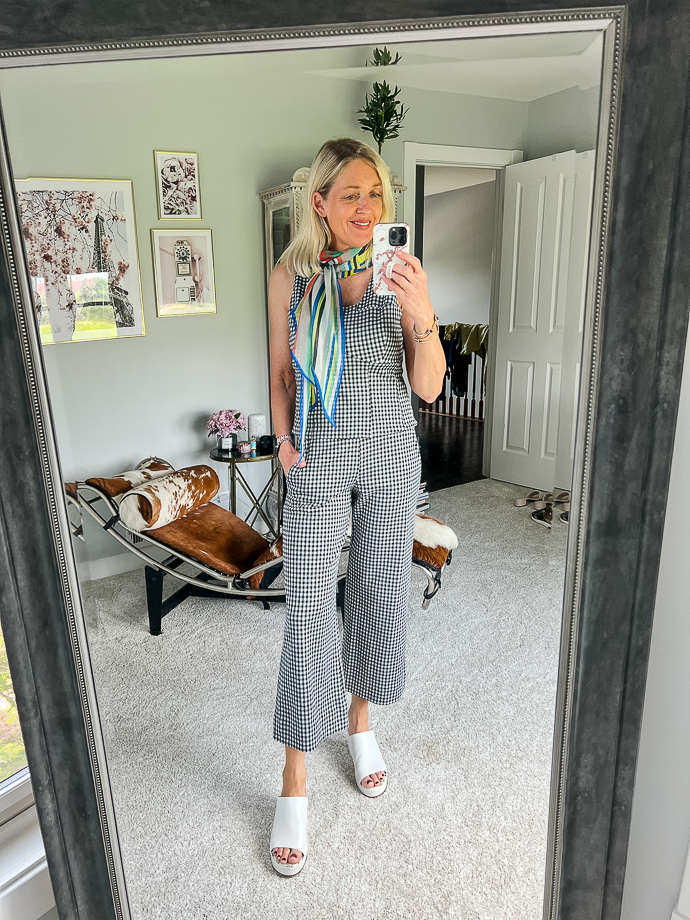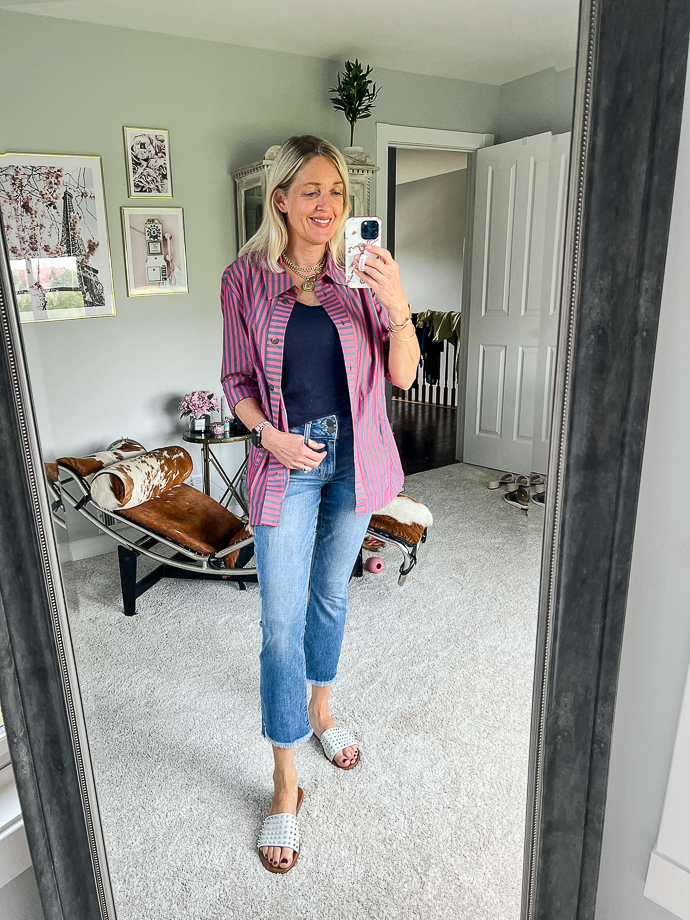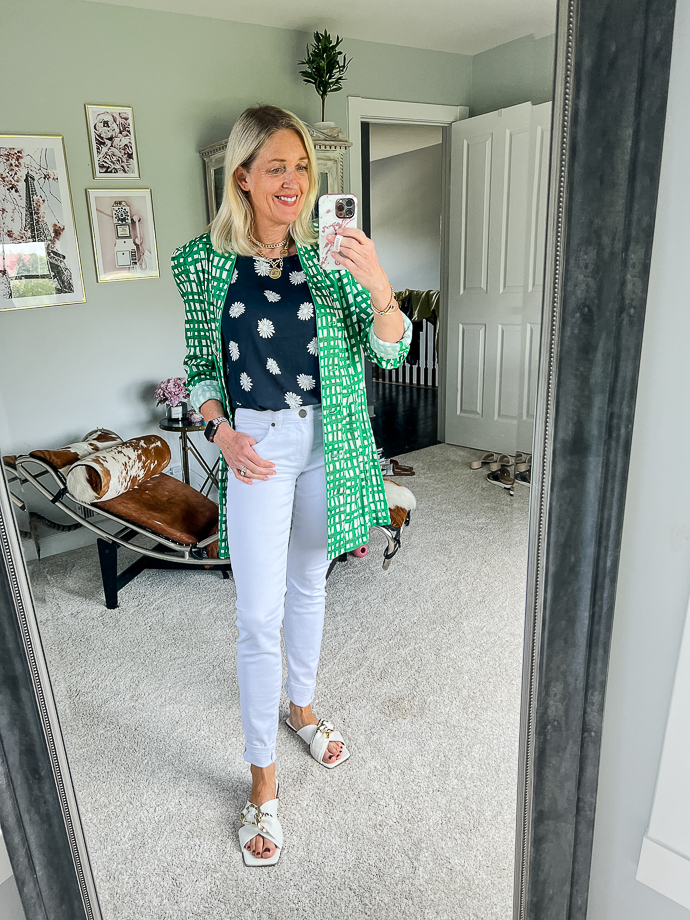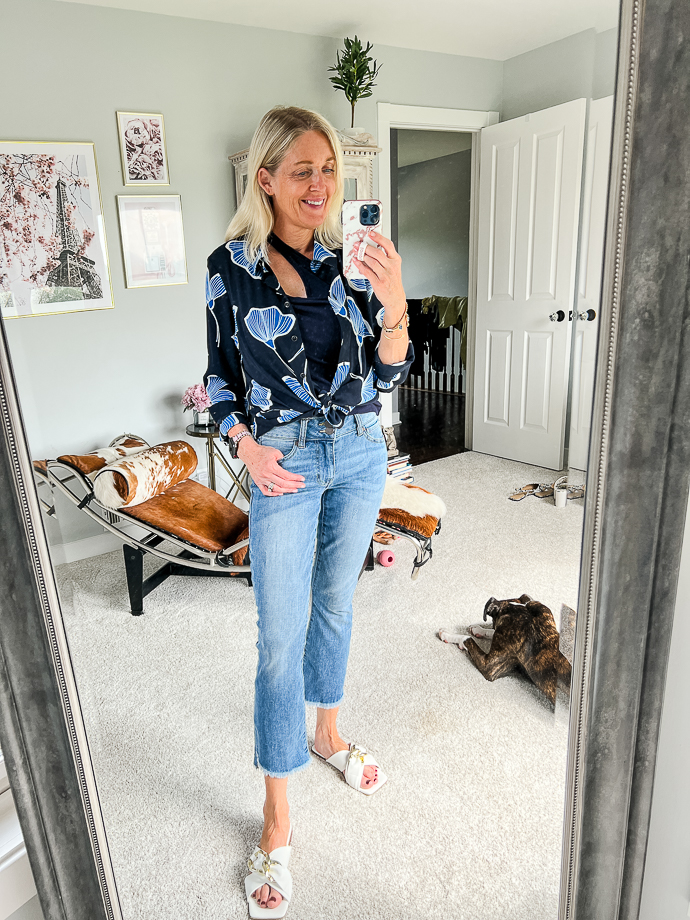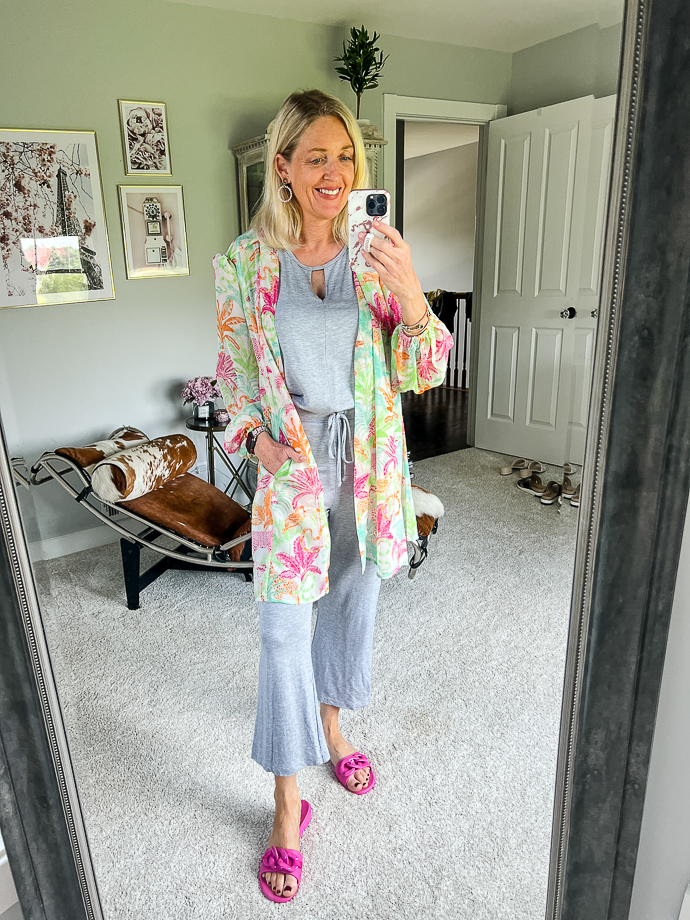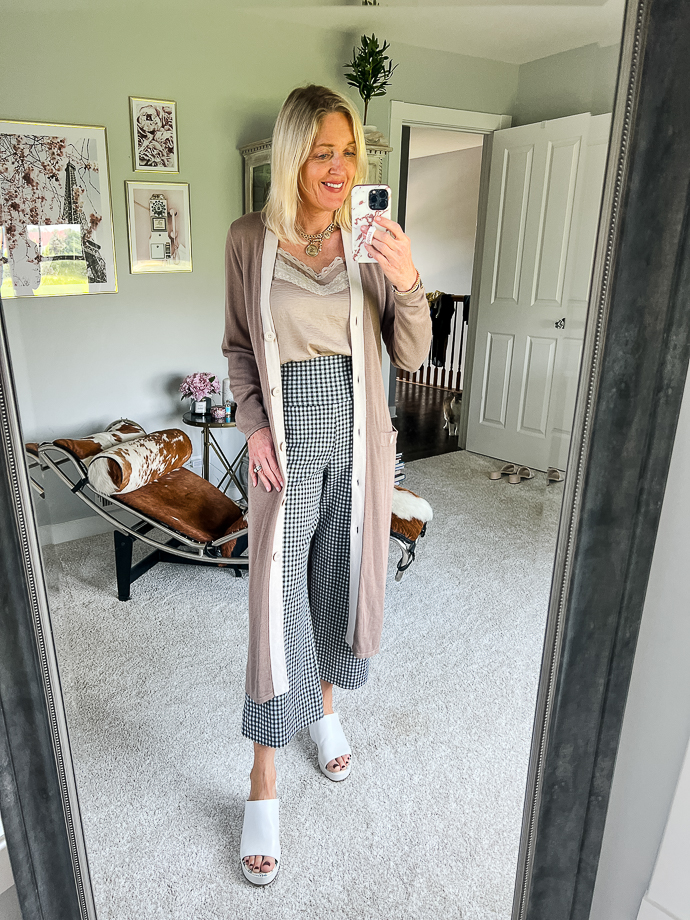 I cannot say enough good things about the cabi brand. I've had such a positive and fun experience as a cabi ambassador the past year! The Fall 22 collection will be launching soon, but you can still shop the Spring 22 pieces for a few more weeks. Click here to learn more about cabi's 20th Anniversary, and here if you're interested in becoming a cabi Stylist.
Which cabi 20th-anniversary outfit is your favorite?
Thank you for reading!
Also, I'm replacing my Tuesday blog posts with a weekly newsletter while I get acclimated to my new job. Make sure you SUBSCRIBE HERE so you don't miss out on fashion tips, what's on my radar, life updates, giveaways, and exclusive content! 
If you liked this post, you can subscribe here or follow me on Feedly | Bloglovin | Instagram | Pinterest | Facebook
Linking up here.
I hope you enjoyed learning more about cabi and its 20th Anniversary. Now onto the linkup! I can't wait to see your outfits!
THURSDAY FASHION FILES WEEKLY LINKUP
Welcome to Thursday Fashion Files! Kellyann and I are excited to have you here. We'd love to have you link up one of your latest outfits with us at the bottom of this post. Don't forget to check out our Thursday Fashion Files Pinterest board and email me at hello@dousedinpink.com if you'd like to contribute to the board!
1 – Follow Jill: Bloglovin', Facebook, Instagram, Pinterest, Feedly, LIKEtoKNOW.it
2 – Follow Kellyann: Bloglovin', Facebook, Instagram, Pinterest, LIKEtoKNOW.it
3. Help spread the word and share our linkup with your community.
4. **By adding your links, you are stating that you have the proper licensing/rights to the images in your blog posts.**
Gail from Is This Mutton? is this week's featured blogger!
Join the Inlinkz link party!