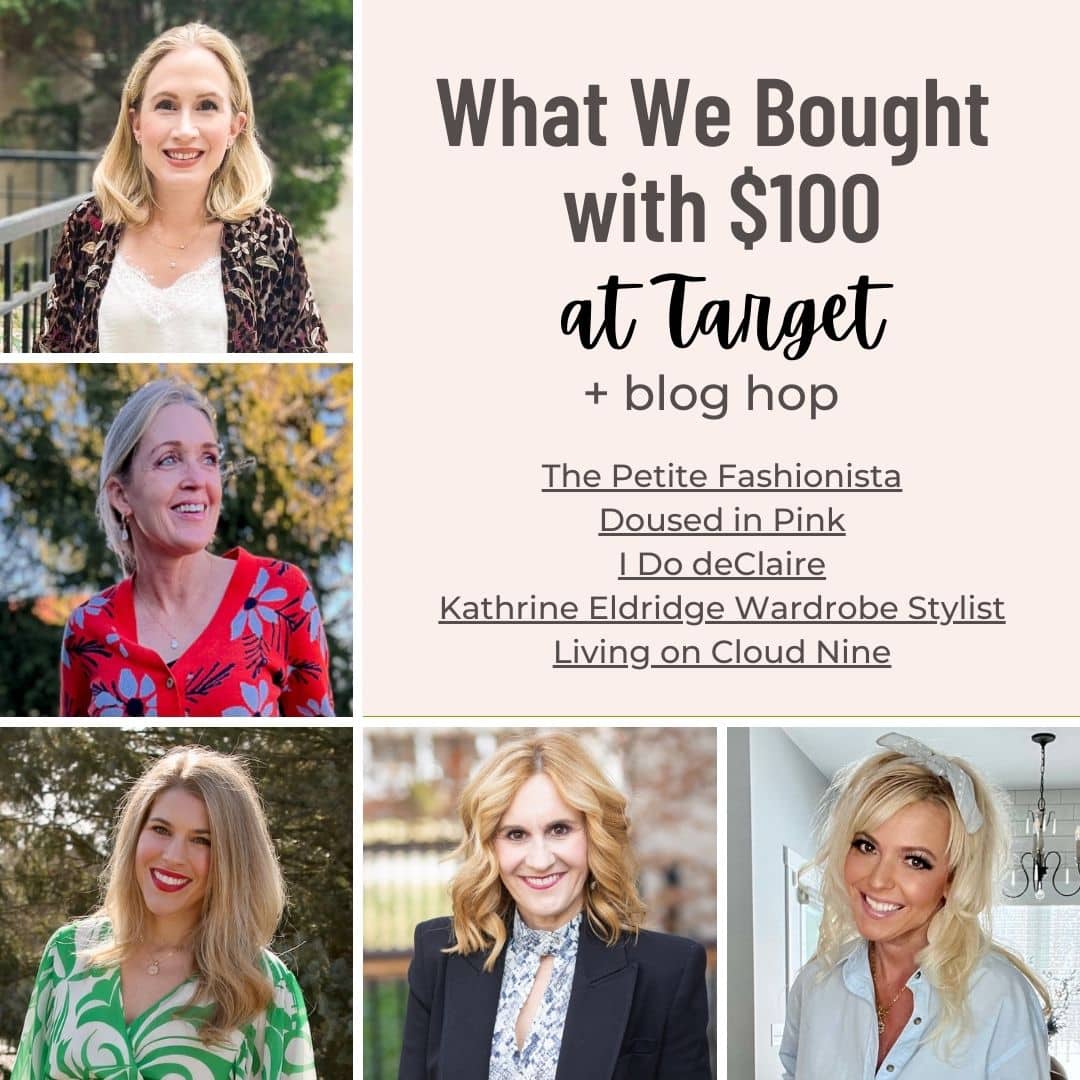 Happy Monday, Friends! I'm excited to share today's post with you because the Blonde Squad is back with a fun collaboration and blog hop. We're each sharing our spring finds from Target. We gave ourselves a max budget of $100 to shop and did not limit ourselves only to fashion. We couldn't have timed this collaboration better. I got more bang for my buck with Target's circle week deals. It's going to be interesting to see what everyone got!
Here's what $100 got me at Target
Spring Fashion Finds
Some of my favorite dresses have come from Target, and I know I'll be reaching for this sleeveless rib knit dress all spring and summer long. The ruching detail is flattering, and it runs true to size. Cost $15.85.
Birkenstocks are on my wishlist every summer, but I've never pulled the trigger because you can find more affordable options like these buckle slide sandals. I choose white, but they come in multiple color options. They run big, so size down. Cost $7.20.
Classic greens are in this spring, and when I saw this darling Knotted Net Clutch in green, it immediately went into my cart. I love the netting details, and it's an affordable way to try the trend and add a pop of green to your outfits. Cost $25.18.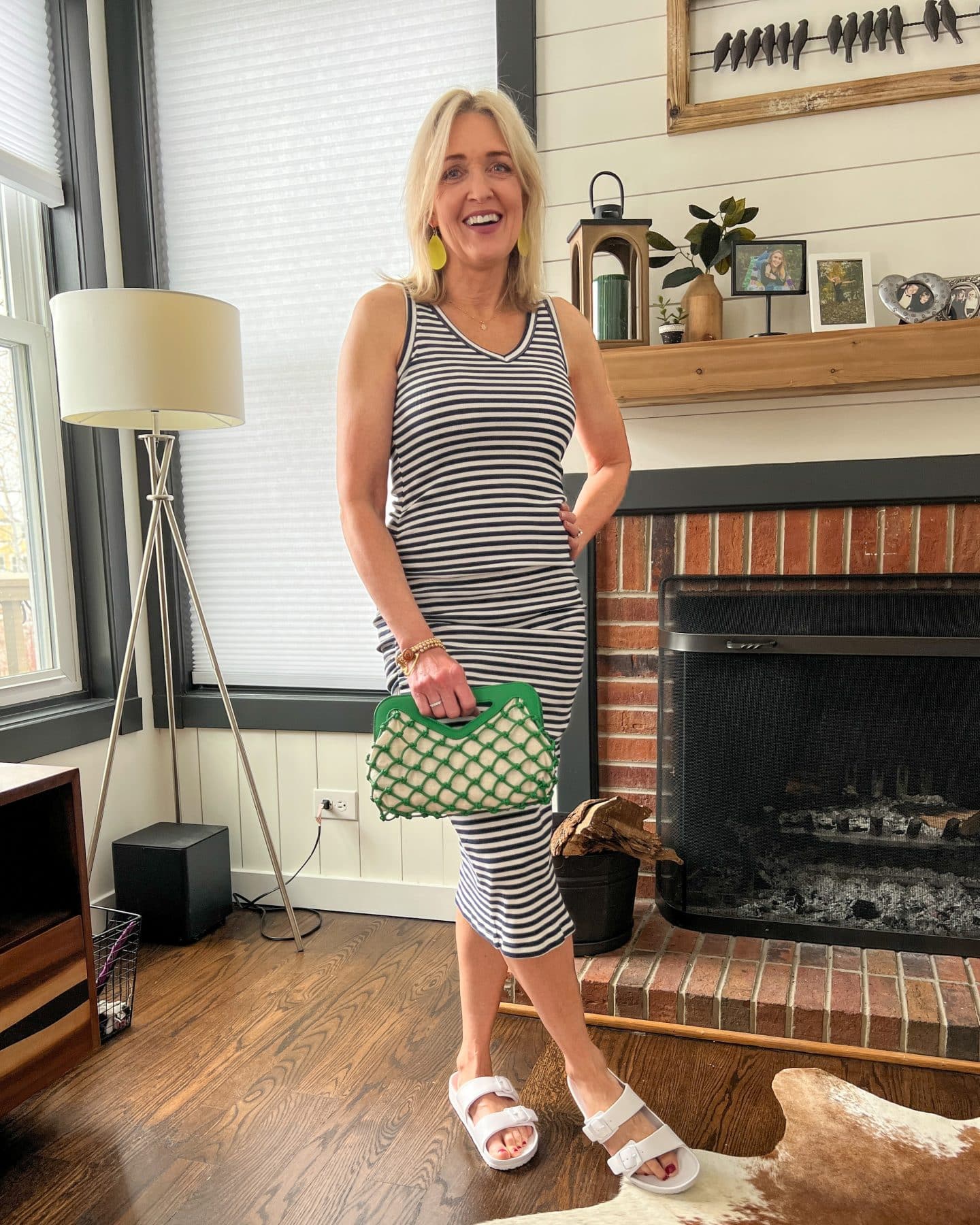 Home Decor Find
When we moved in with family and stored all of our belongings in storage in 2020, I counted over 60 photo frames while boxing everything up. I don't need any more, but I thought this standing photo frame was unique and would look great on my mantel. Cost $9.01.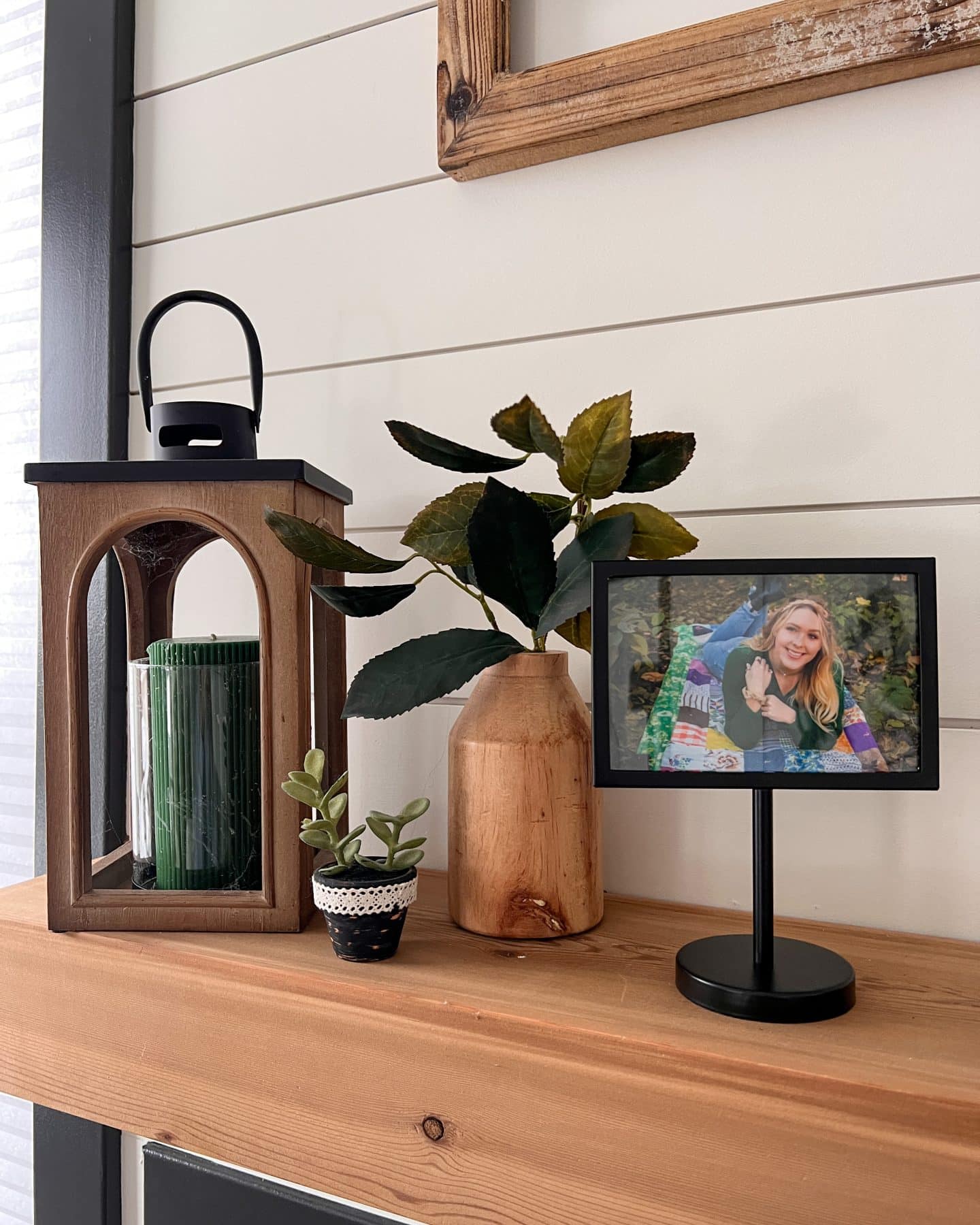 Target Beauty Finds
I do at-home manicures and have used Olive & June polishes for the past year. I was excited to learn they are now in Target. I picked up this cuticle remover to try. It's supposed to soften and exfoliate your cuticles with no clipping necessary. Cost $9.00.
I discovered Native products when staying at Andrea's last summer. Their body washes and lotions are hydrating and smell amazing, and I've wanted to try their natural deodorant. I picked up the mini cucumber & mint deodorant to try when I travel this spring. Cost $2.69.
Cleansers only stay on your skin for a short time, and as long as they remove makeup, oil, and dirt and are hydrating, you don't have to spend a lot on them. My go-to for my morning skincare routine is CeraVe Face Wash. Cost $12.24.
I love lip gloss but can do without the stickiness. ColourPop So Glassy Lip Gloss is non-sticky with a glossy finish, and you can't beat the price. Cost $7.20.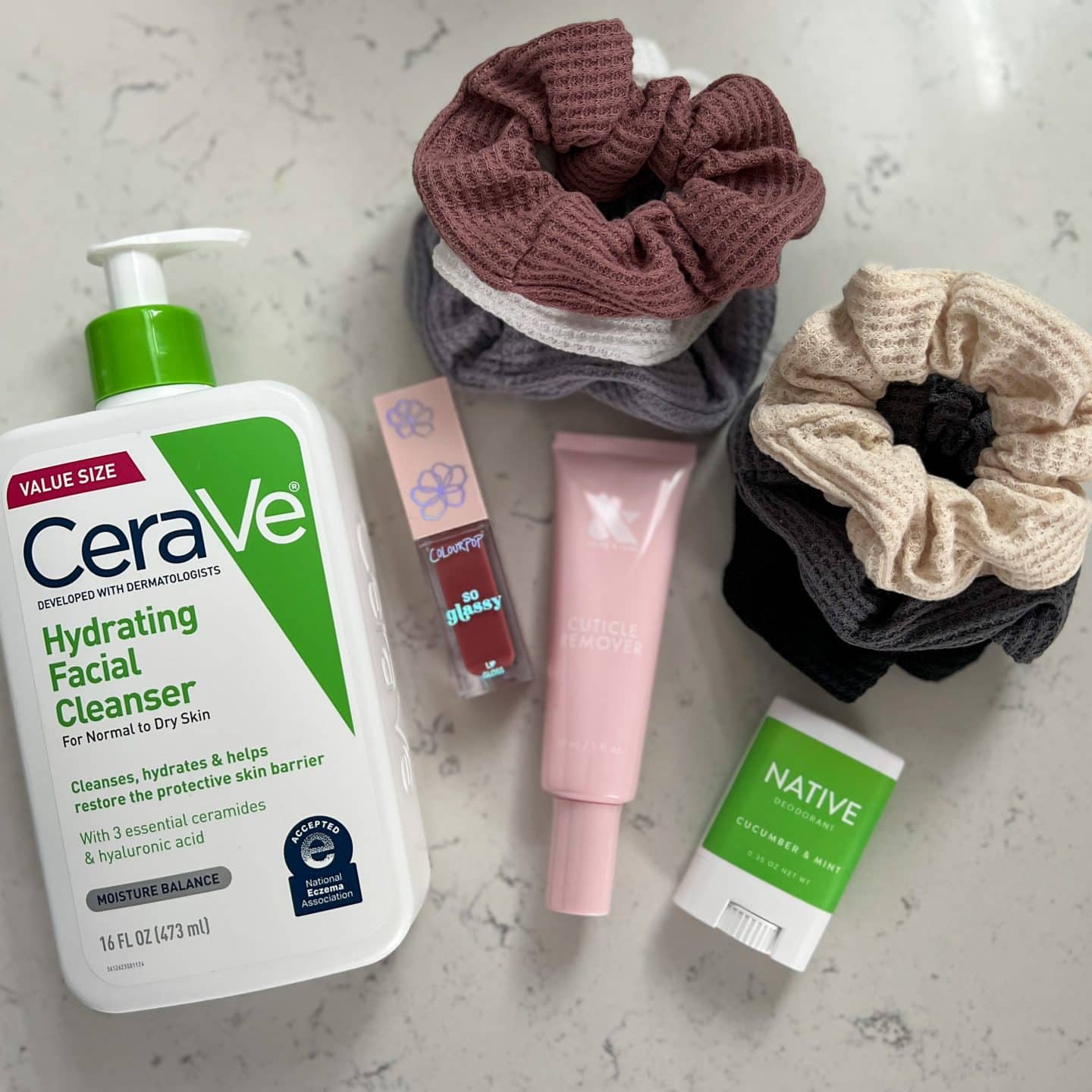 Other Target Finds
Perfect Bars are a great snack on the go, and I wanted to try new flavors. I picked up the Salted Caramel Cashew and Dark Chocolate Peanut Butter with Sea Salt. Each cost $2.42.
Our dog and cat are fascinated with my scrunchies and will even remove them from my hair when I wear them. I grabbed this scrunchie 6-pack to restock. Cost $5.40.
Total Spent $98.59
Now hop over to visit Andrea – Living On Cloud Nine, Caroline – The Petite Fashionista, Kathrine – Kathrine Eldridge, and Laura –  I Do DeClaire to find out what they bought on their Target runs.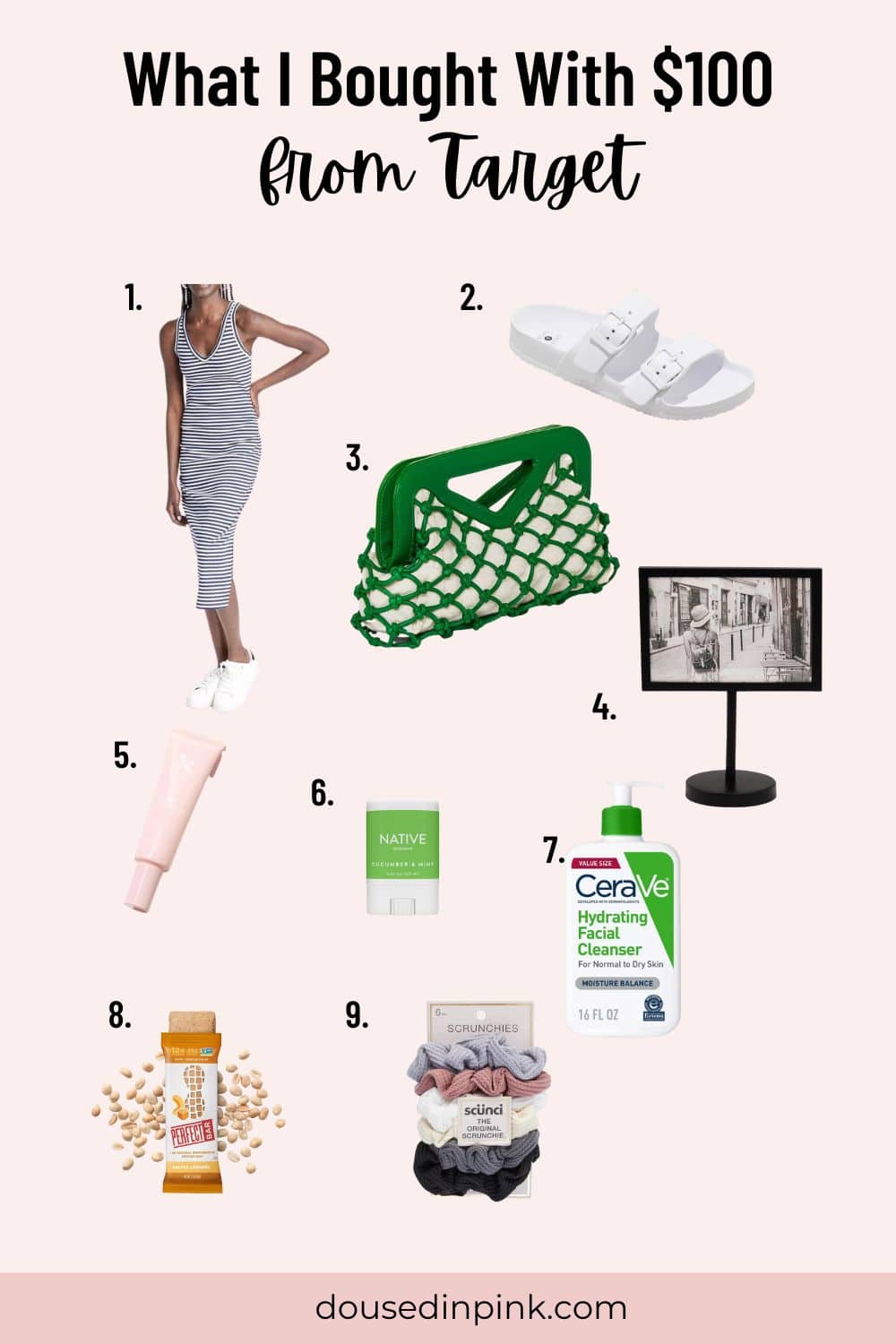 Shop my spring finds from Target here:

Thank you for reading!
Also see: 5 Ways to Wear the Target Camo Dress and Target Head to Toe Under $100
If you liked this post, you can subscribe here or follow me on Feedly | Bloglovin | Instagram | Pinterest | Facebook
Linking up with:
Away from the Blue  | Fine Whatever Blog | Between Naps on the Porch | I do de Claire | Elegantly Dressed and Stylish | {Walking in Memphis in High Heels & The Fashion Canvas} | The Style Splash | Straight A Style & Girl Meets Bow | Is This Mutton? | Curated by Jennifer | Mummabstylish | Shelbee On the Edge | Nancy's Fashion Style | Momfessionals | Sunday Showcase