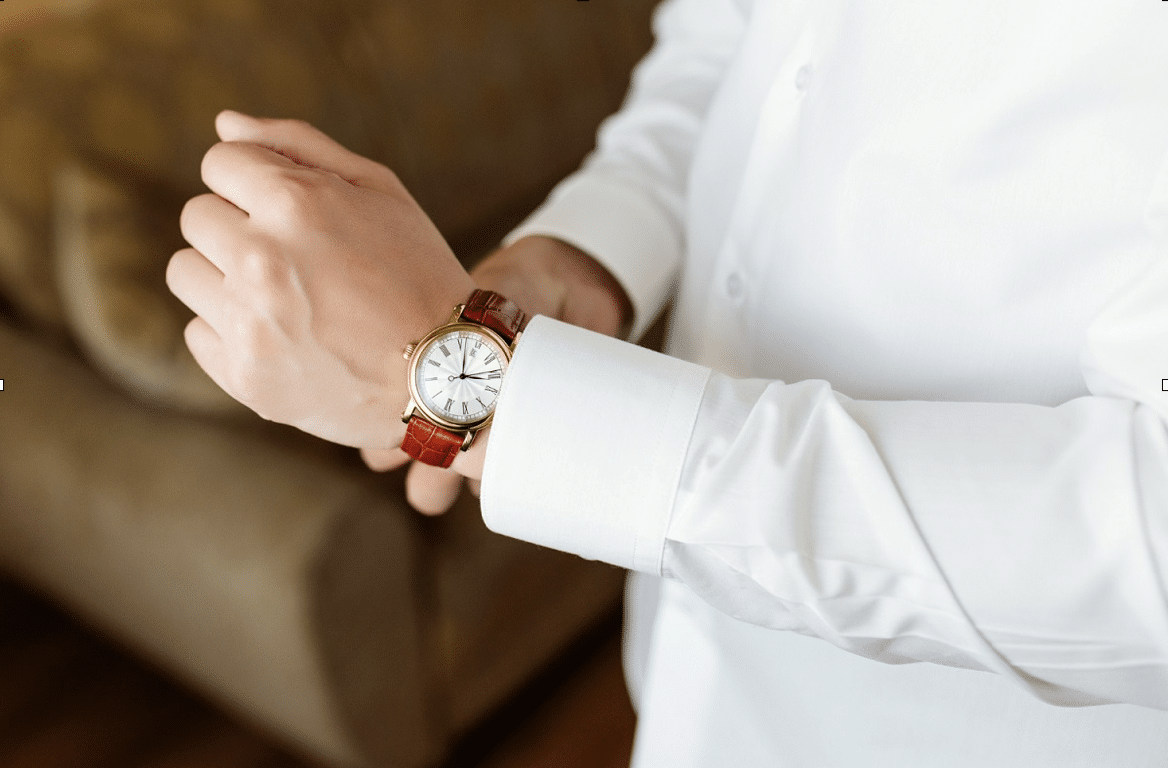 *Guest Contribution
For many, investing in a luxury timepiece is not just a matter of being able to tell the time but also a lifelong commitment to quality, craftsmanship, and of course, fashion.
With so many luxury watch brands in the market vying for your attention, it can be overwhelming to determine which brand deserves a spot on your wrist. Here's a quick guide to help you find the best watch brands that combine form and function in one timepiece. 
Whether you are a first-time buyer or a seasoned collector, this guide will help you make an informed decision when it comes to investing in a luxury timepiece that stands the test of time.
Guide to Luxury Timepieces
A. Lange & Söhne
The best-known German luxury watch brand is renowned for exceptional quality and craftsmanship. Founded in 1845, A. Lange & Sohne has a reputation for crafting some of the world's most intricately designed and technically advanced mechanical watches. Each watch is made with precision, and the finishing is unparalleled. The brand's most iconic watch is the Lange 1, which features an asymmetrical dial, off-centered displays, and a large date window.
Jaeger-LeCoultre
Jaeger-LeCoultre is known for innovative design and technical precision. Founded in 1833, JLC has a long history of producing complicated movements and high-quality watches. The brand is also known for its unconventional designs, like the bestselling Reverso with its rectangular case that reveals a second dial. 
Vacheron Constantin
The Swiss brand is part of the trifecta of the Holy Grail of watches (which also includes Audemars Piguet and Patek Philippe). The brand has been crafting exquisite timepieces since 1755, and is widely known for its elegant designs and intricate complications. Vacheron Constantin watches are often designed with classic and timeless aesthetics in mind, making them popular among those who appreciate traditional watchmaking. The Traditionnelle and Patrimony are some of their most popular collections.
IWC Schaffhausen
IWC Schaffhausen is one of the top watch brands for men and women. Founded in 1868, the brand has a reputation for producing watches with complicated movements and fashionable designs. IWC Schaffhausen watches often feature functions that are tailored for specific activities, such as the Pilots Watch for aviation enthusiasts and the Portugieser Yacht Club for sailing enthusiasts.
Cartier
Mostly known for jewelry and luxury accessories, Cartier has also established itself as a leader in luxury watchmaking. Founded in 1847, the brand is known for its elegant designs and unique shapes, such as the very popular Cartier Tank and Ballon Bleu collections. Cartier is also one of the best watch brands for women looking for jewelry watches that are both functional and fashionable.
Breguet
Founded in 1775, Breguet is one of the oldest watchmakers in the world. The brand is known for its elegant designs, intricate complications, and exceptional craftsmanship. Breguet watches often feature complicated functions such as perpetual calendars and tourbillons. The Classique and Marine watches are some of Breguet's most popular collections. 
Omega
Omega is a luxury watch brand that has been around since 1848. The brand is known for its precision, reliability, and association with the world of sports and exploration. Omega has been the official timekeeper of the Olympic Games since 1932 and has also been worn by famous figures such as James Bond. The Seamaster and Speedmaster collections from Omega are highly sought after by collectors.
Ulysse Nardin
Ulysse Nardin is a Swiss luxury watch manufacturer known for its fashionable designs and advanced technological features. The brand was founded in 1846 and has since gained a following for its bold designs. The Freak is one of its most iconic watches, which features a unique flying carousel movement that rotates on its own axis. 
There are many luxury watch brands, each with its unique history, design philosophy, and fashion sensibility.
Regardless of which brand you eventually choose, you can never go wrong with any of the top brand watches featured here, all of which are a testament to the enduring appeal of fine watchmaking.
Visit the nearest luxury retailer in your area or find a reputable online site like Zadok Jewelers to find the best luxury watch that meets your needs.
Thank you for reading!