An outdoor kitchen is a luxury, especially for locations with a relatively shorter winter season. Whipping up a delicious barbeque marinade, putting a fat slice of beef on the grill, and drinking a few beers with friends is the ultimate weekend R&R. But how do you make your outdoor kitchen cozy, welcoming, aesthetic, and functional simultaneously? Here are a few outdoor kitchen design ideas to enjoy those warmer seasons.
*Guest Contribution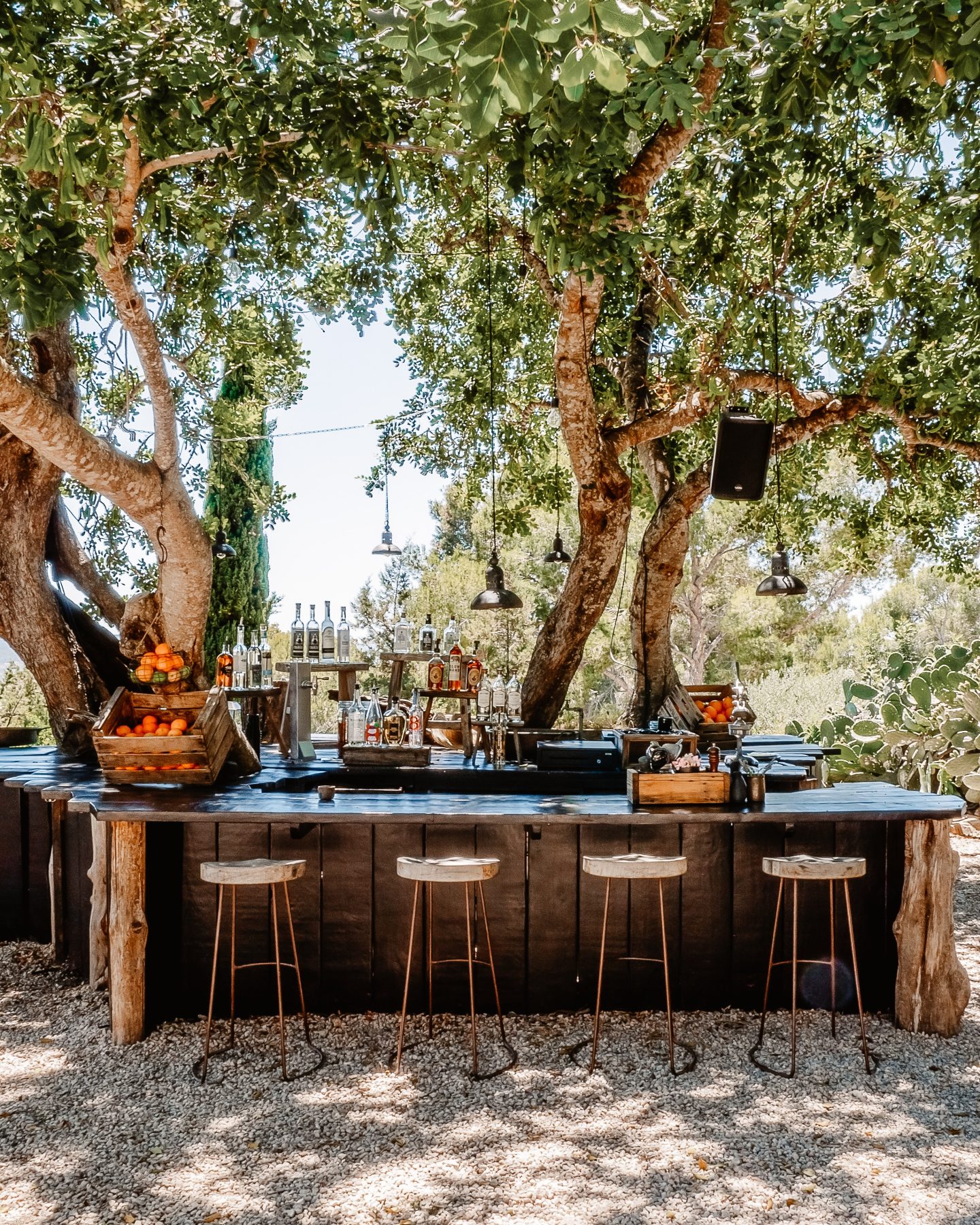 1. Barbecue island
Having a barbecue island is the dream if you're big on barbecue nights. You can create a central island with a stand-alone or built-in grill, sink, and storage. You can build a gazebo or pavilion to protect your kitchen equipment against weather elements. If you're only planning to put up a bit of shade, a pergola, awning, or canopy cuts the mustard!
2. L-shaped or U-shaped layout
Try both these layouts if you want to optimize your kitchen's functionality and maximize socials. An L-shaped design best fits smaller outdoor kitchens with a cooking area, prep area, bar, and seating area. You can add more seating by buying some ottomans or benches. On the other hand, a U-shaped layout is best if you're hosting bigger outdoor parties. This arrangement lets you display more appliances and ample seating for your visitors. 
3. Clay pizza oven
If you love pizza, building a clay pizza oven for your "Make your own pizza" nights with your family could be fun! Clay or brick-oven pizza tastes better than gas-oven pizza, offering an earthier taste. You can organize pizza-making get-togethers with your partner and kids or friends.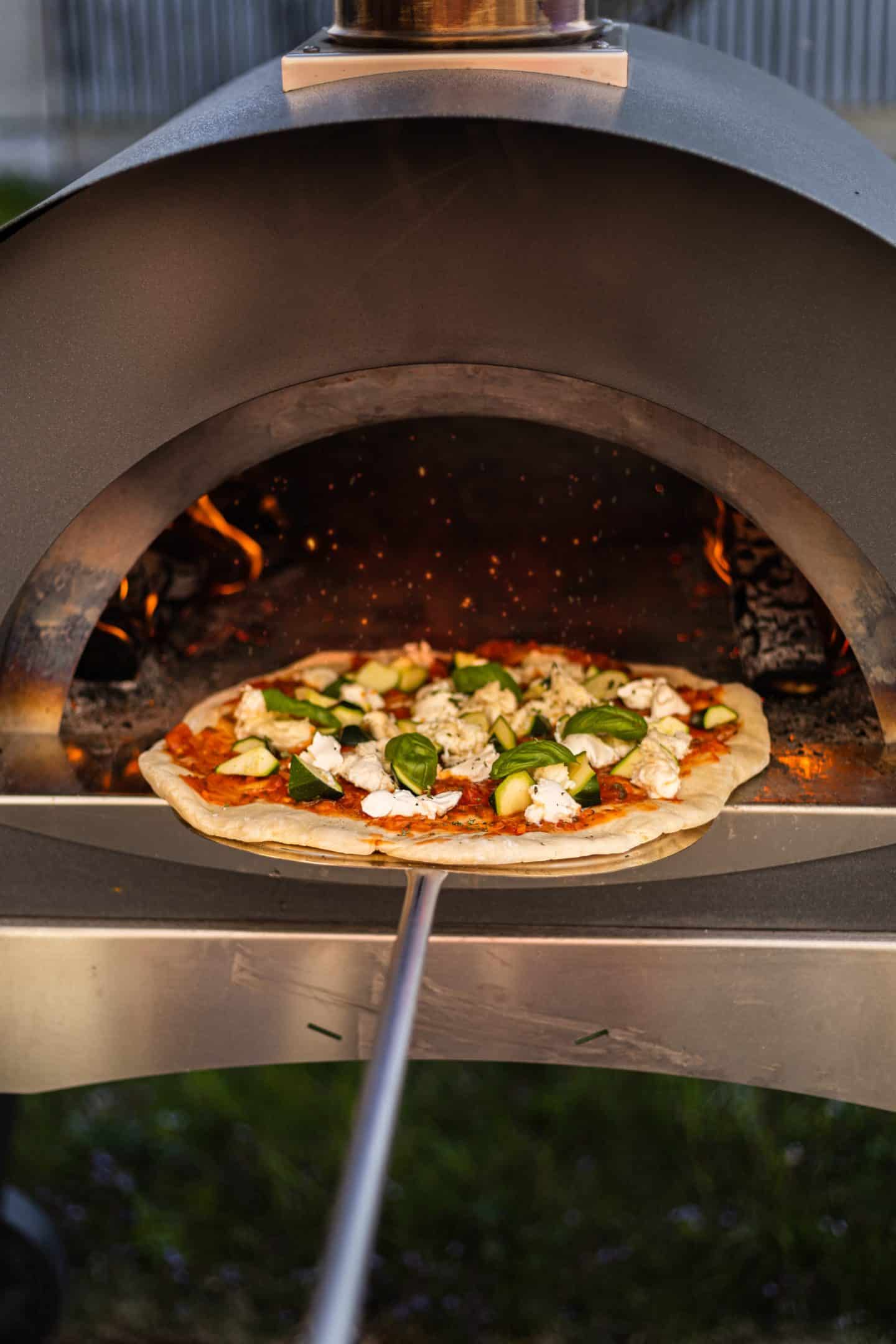 4. Outdoor bar
Another outdoor kitchen essential is a bar. An outdoor grilling station with a bar will be the ultimate hangout place for friends and family. Try a Tiki hut-style outdoor bar next to the grilling station. You can make a roof out of palm thatch, integrate wooden pallets, and display a few bar stools. If high bar stools aren't your thing, create a proper bar seating with chairs, benches, and an oversized center table. Make an L- or U-shaped setup for a more intimate gathering with your loved ones. 
5. Fire pit
There are so many great outdoor kitchen ideas, but one of the easiest is to add a fire pit. A fire pit can elevate your outdoor kitchen by using stones for that exquisite classic beauty. A fire pit also warms your guests during those cold summer nights. But did you know you can make a fire pit for $100? All you need is a shovel, retaining wall blocks, metal fire pit ring, concrete pavers, pea gravel, and all-purpose sand. A fire pit is an excellent addition to your outdoor kitchen, especially if your kids love S'mores!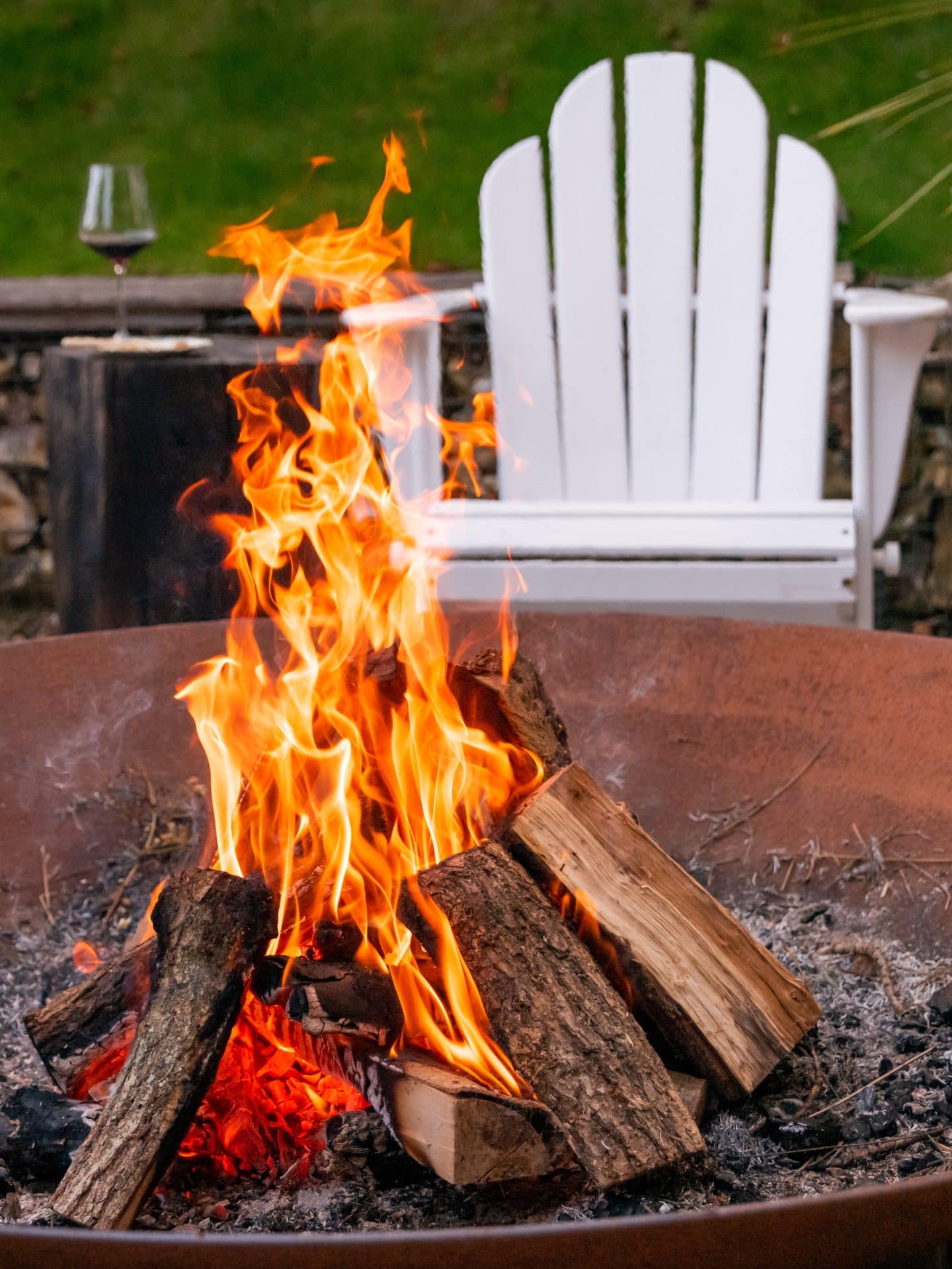 6. Party pavilion
If you want your outdoor kitchen to be the ultimate party place, build a party pavilion out of wood. You can use some natural stones as walls or decor under the kitchen counter. Integrate some wooden pallets, wooden storage cabinets, or dressers, and create a built-in grill or stove in between. But the show's main star would be the big wooden pavilion that can host alfresco feasts or basketball pay-per-view parties. 
7. Hidden TV
If you love spending time outdoors grilling and drinking with friends and don't want to miss the big football game, install a hidden television. You can cover it with wooden cabinet doors to tuck it away when the game season ends. But these cabinet doors will still make it easy to access the TV when needed while waterproofing your device.
However, you must protect your TV from external elements, such as mildew and water. One of the best options is to get outdoor TV covers. These are specially made to protect your television from these elements.
8. Grain silo outdoor kitchen
Silo refers to a structure for protecting and storing bulk materials. This structure is typically used in agriculture to store fermented feed, food products, or grain called silage. Today, silos are used for different purposes, including an outdoor kitchen. Install granite countertops, string lights, pendant lights, built-in grill and oven, a few benches and chairs, and you'd be surprised how an old grain silo cuts the mustard in your outdoor space. 
9. Stone-covered grill island
A stone-covered kitchen island will add to a rustic home design. The natural stones are also apt for an outdoor space because they complement natural elements, such as trees and grass. It's a beautiful way to showcase your outdoor kitchen, especially if you create a built-in grill. If stones aren't your thing, you can use bricks and top the counter with steel. The juxtaposition of the stones and steel will create a charming effect that will turn heads. 
10. Rustic patio kitchen and bar
A rustic outdoor kitchen and bar exude a natural charm that is warm and welcoming. It comprises natural elements like reclaimed wood and stone in earthy color palettes. A rustic outdoor space creates an inviting ambiance, perfect for those exciting parties. You can display open shelves that showcase beautiful earthenware and integrate some decorative touch. You can use nature as your backdrop and complement your outdoor kitchen with overgrown vines and potted herbs.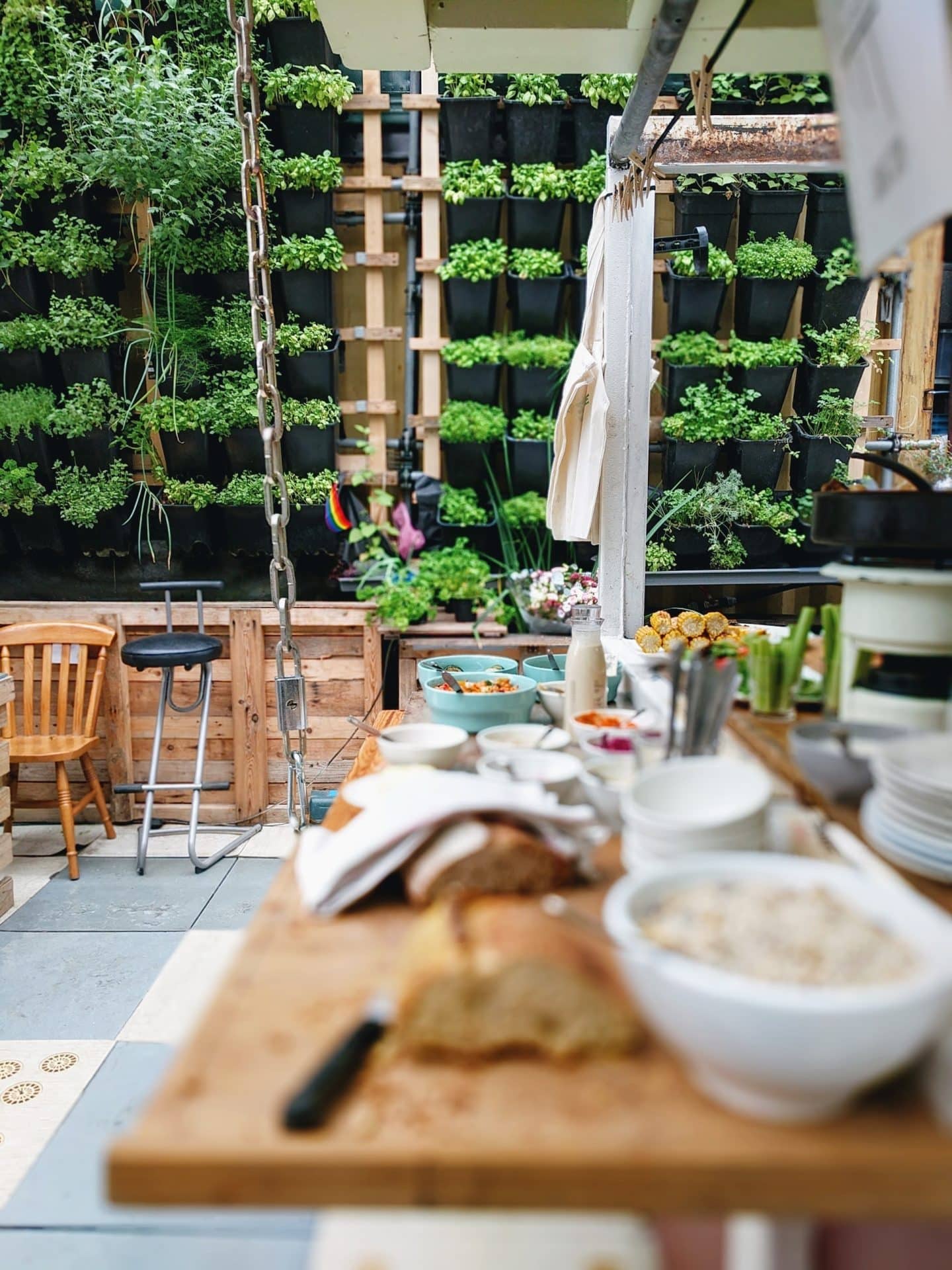 Final Thoughts
Having an outdoor kitchen is like adding a dash of awesome to your home. Imagine grilling burgers while chatting with friends, all under the open sky. It's a mini getaway without leaving your yard. No more running in and out while hosting BBQs – everything's right there. Plus, cooking outside keeps your house cool in summer. Whether it's smoky BBQ or wood-fired pizza, outdoor cooking adds extra oomph to your meals. So, why an outdoor kitchen? Because it's all about good food, good times, and making your place the go-to spot! I hope these outdoor kitchen ideas were helpful!