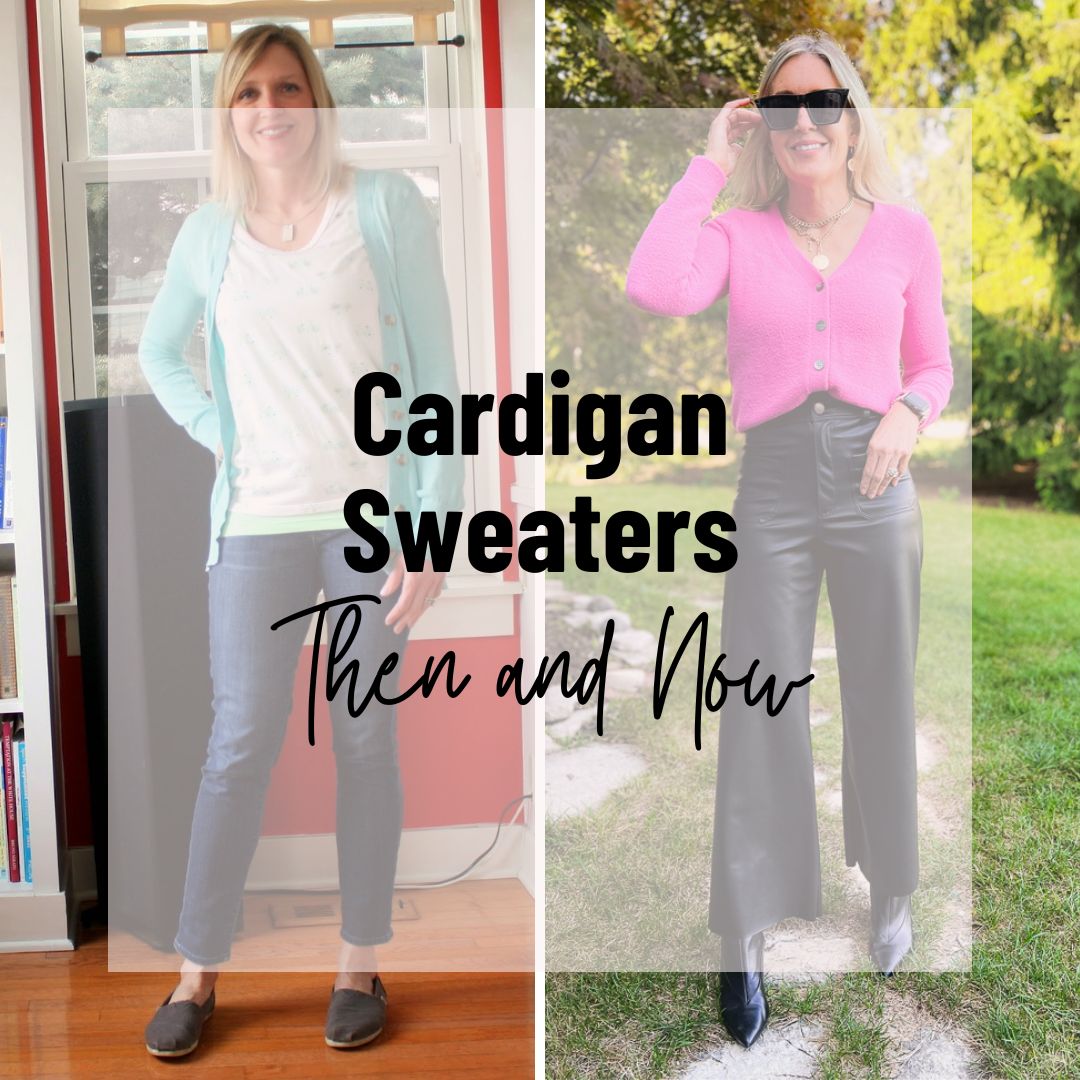 I'm back with Kellyann for our restyle series, and today we are hopping back into the time machine to look at how cardigan outfits have transformed over the past decade. From its hip-length days in the mid-2010s to the cropped styles that are dominating the fashion scene today, the cardigan sweater has proven its versatility and enduring appeal. Let's explore cropped cardigan outfits, how this wardrobe staple has evolved and why it continues to be a fashion must-have.
2014: Hip-Length Cardigans Rule
In the mid-2010s, cardigan sweaters were all the rage. These cozy, button-up knits were commonly designed to hit just below the hip, creating a relaxed and comfortable silhouette. The trend was driven by a desire for an effortless, laid-back style that was both fashionable and functional.
Layered Cardigan Look:
One of the key styling techniques of the time was layering. Hip-length cardigans were perfect for layering over t-shirts, tank tops, and even other sweaters. This added dimension to outfits and allowed for creative mixing and matching.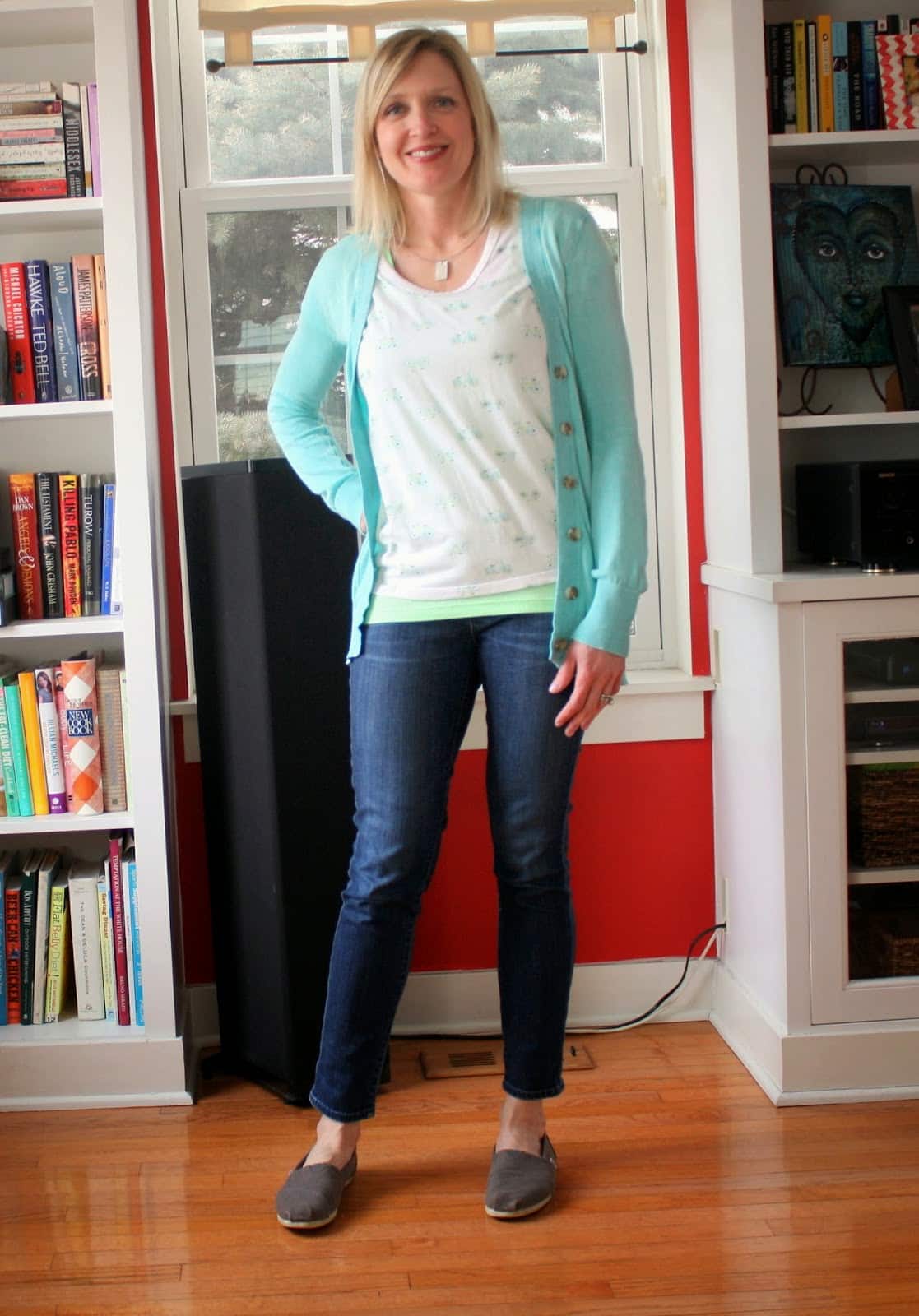 Preppy Chic Cardigan
The hip-length cardigan was a favorite among those who embraced the preppy fashion trend. Paired with crisp collared shirts, skinny jeans, and ballet flats, it exuded an air of sophistication.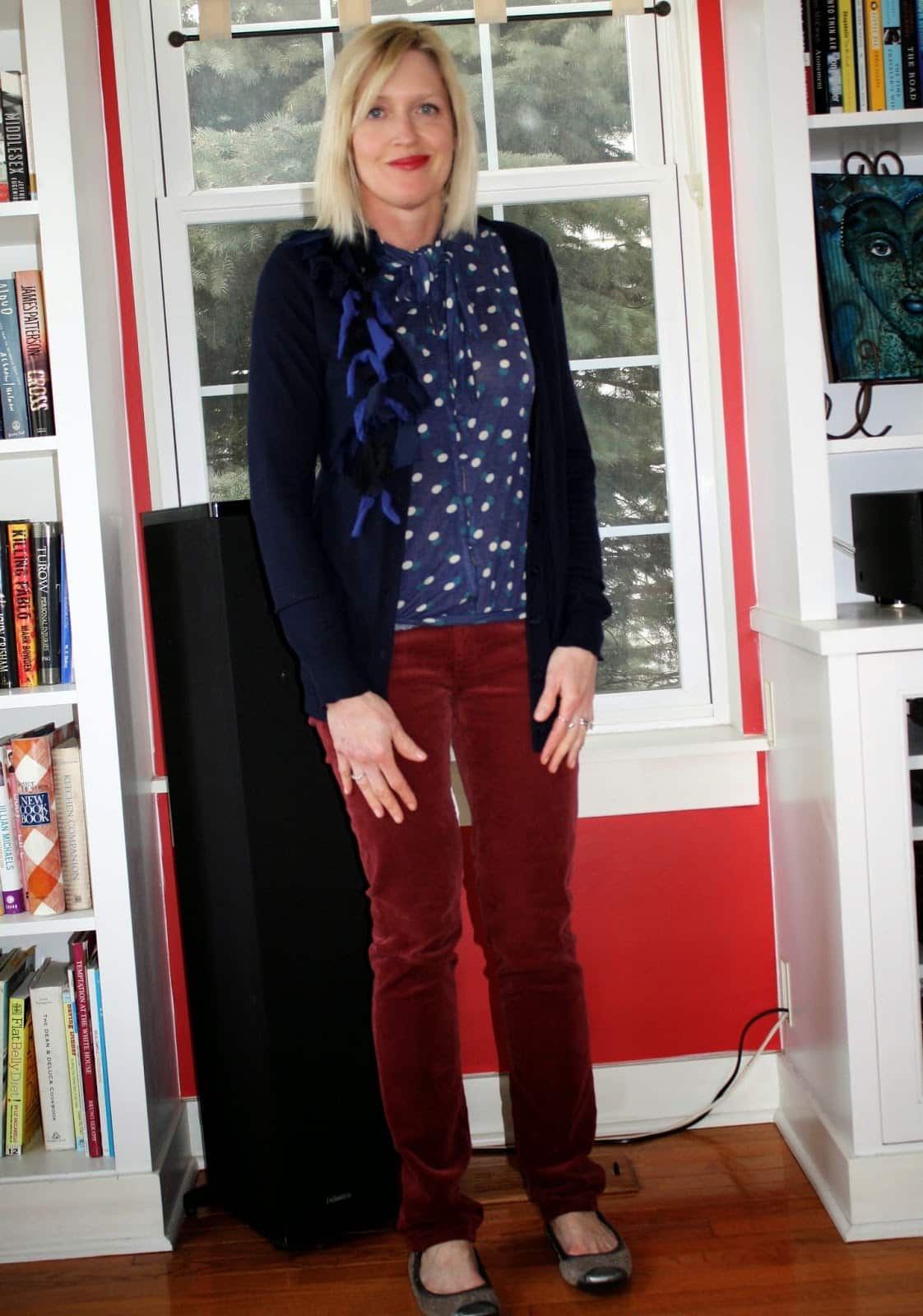 The Evolution: Cropped Cardigans Take Center Stage
Fast forward to today, and the cardigan sweater has undergone a significant transformation. Cropped cardigans have emerged as the new style sensation, and they've captured the hearts of fashion-forward individuals around the world.
My favorite way to wear a cropped cardigan is buttoned up as a pullover sweater. Here are two cropped cardigan outfits that you can copy, one dressy and one casual.
High-Waisted Pairings
Cropped cardigans have become synonymous with high-waisted bottoms, such as jeans, skirts, and trousers. This pairing accentuates the waist and gives a nod to the retro fashion revival.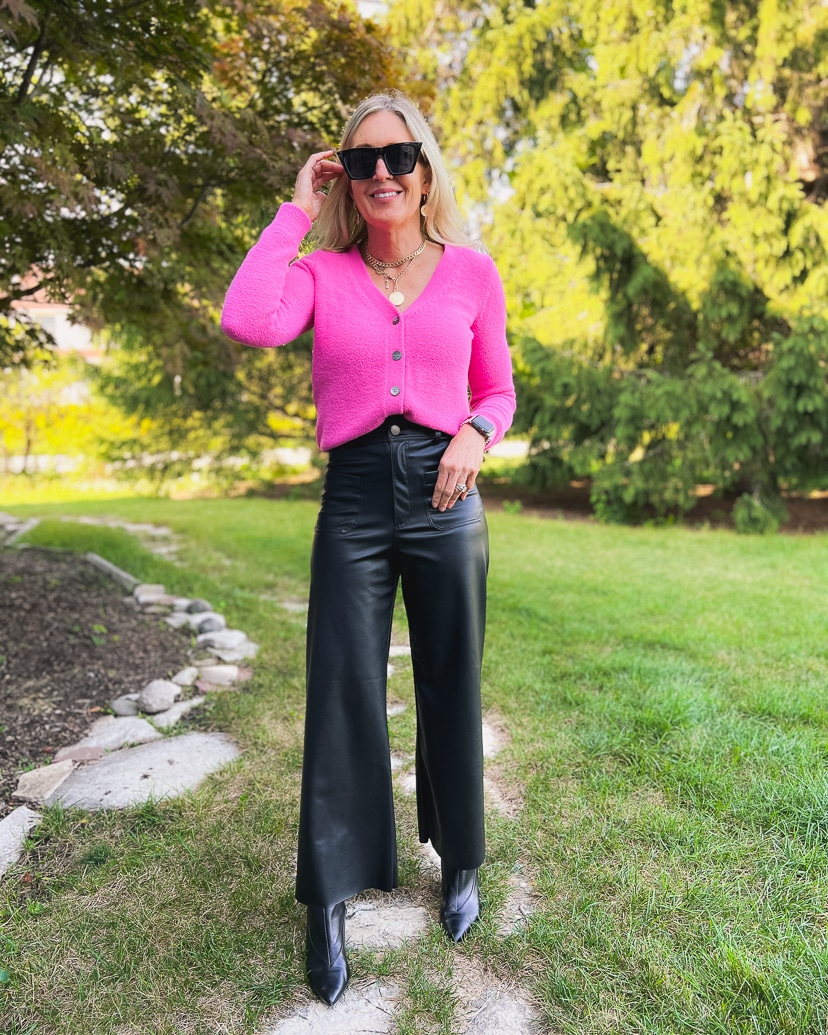 A Shift Towards Minimalism
Contemporary fashion leans towards minimalism and versatility. Cropped cardigans fit this aesthetic perfectly, as they can be dressed up or down effortlessly. Their shorter length creates clean lines and allows for a variety of outfit combinations.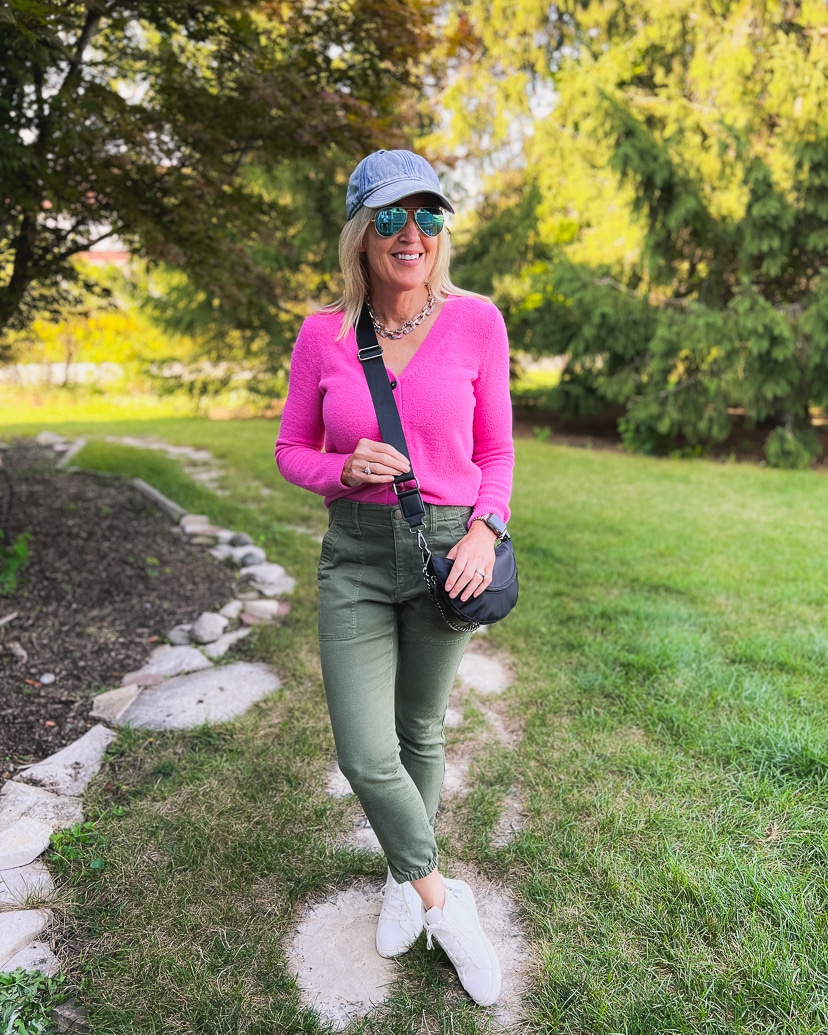 As you can see, the cardigan sweater is a testament to fashion's ability to adapt and reinvent itself. Which cropped cardigan outfit is your favorite?
Shop cropped cardigans:

Also see: How to Style a Cropped Teddy Coat and Bold Striped Cardigan
If you liked this post, you can subscribe here or follow me on Feedly | Bloglovin | Instagram | Pinterest | Facebook
Linking up with:
Away from the Blue | Fine Whatever Blog | Between Naps on the Porch | I do de Claire
Elegantly Dressed and Stylish | Walking in Memphis in High Heels & The Fashion Canvas
The Style Splash | Is This Mutton? | Curated by Jennifer
Mummabstylish | Shelbee On the Edge | Nancy's Fashion Style
Momfessionals | Marsha in the Middle | Sunday Showcase
Thursday Fashion Files Linkup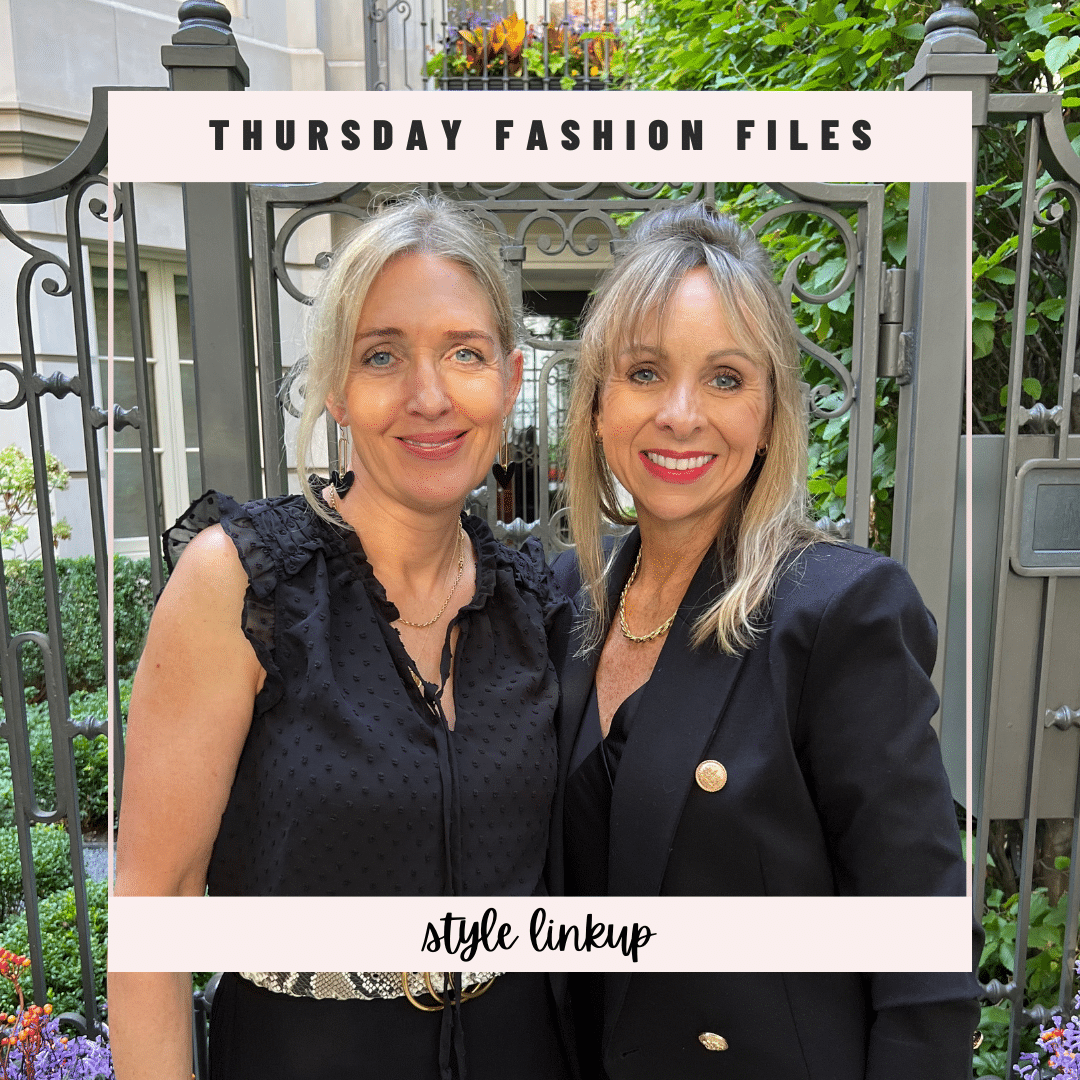 Welcome to Thursday Fashion Files! Kellyann and I are excited to have you here. We'd love to have you link up one of your latest outfits with us at the bottom of this post. Don't forget to check out our Thursday Fashion Files Pinterest board. Email me at hello@dousedinpink.com if you'd like to contribute to the board!
Thursday Fashion Files Linkup Guidelines
1 – Follow Jill: Bloglovin', Facebook, Instagram, Pinterest, Feedly, LIKEtoKNOW.it
2 – Follow Kellyann: Bloglovin', Facebook, Instagram, Pinterest, LIKEtoKNOW.it
3. Help spread the word and share our linkup with your community.
4. **By adding links, you state that you have the proper licensing/rights to the images in your blog posts.**
You are invited to the Inlinkz link party!