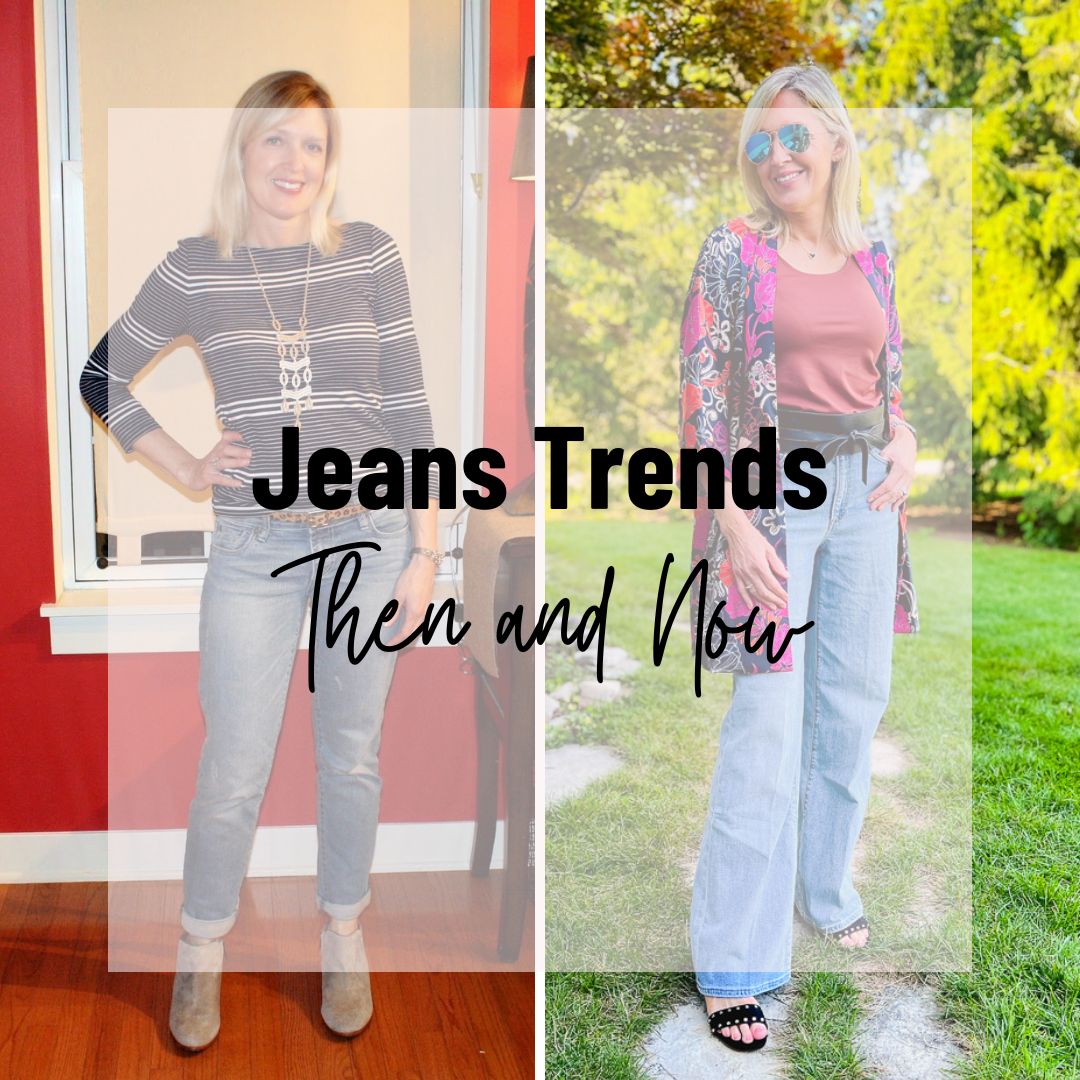 One of the things I love about fall fashion is the cozy comfort it brings. The cooler temperatures provide the perfect opportunity to layer up, and what better way to do that than with denim? There's nothing quite like the feeling of slipping into a well-worn pair of jeans on a crisp autumn morning. The softness and familiarity of the denim make it an essential part of my fall fashion ritual. And today, Kellyann and I are back with our Then and Now series and talking about jeans trends for 2023.
Denim is a timeless staple that continues to evolve, offering fresh takes on classic styles. Let's delve into the transformation of jeans trends over the past decade and compare them to the jeans trends of 2023.
Jeans Then and Now
The Return of Low-Rise Jeans (2010-2015)
The early 2010s witnessed the revival of a divisive trend: low-waisted jeans. These hip-hugging denim pants, which had their heyday in the late '90s and early 2000s, made a bold comeback. Low-rise jeans sit well below the natural waistline with a shorter rise, emphasizing the hips.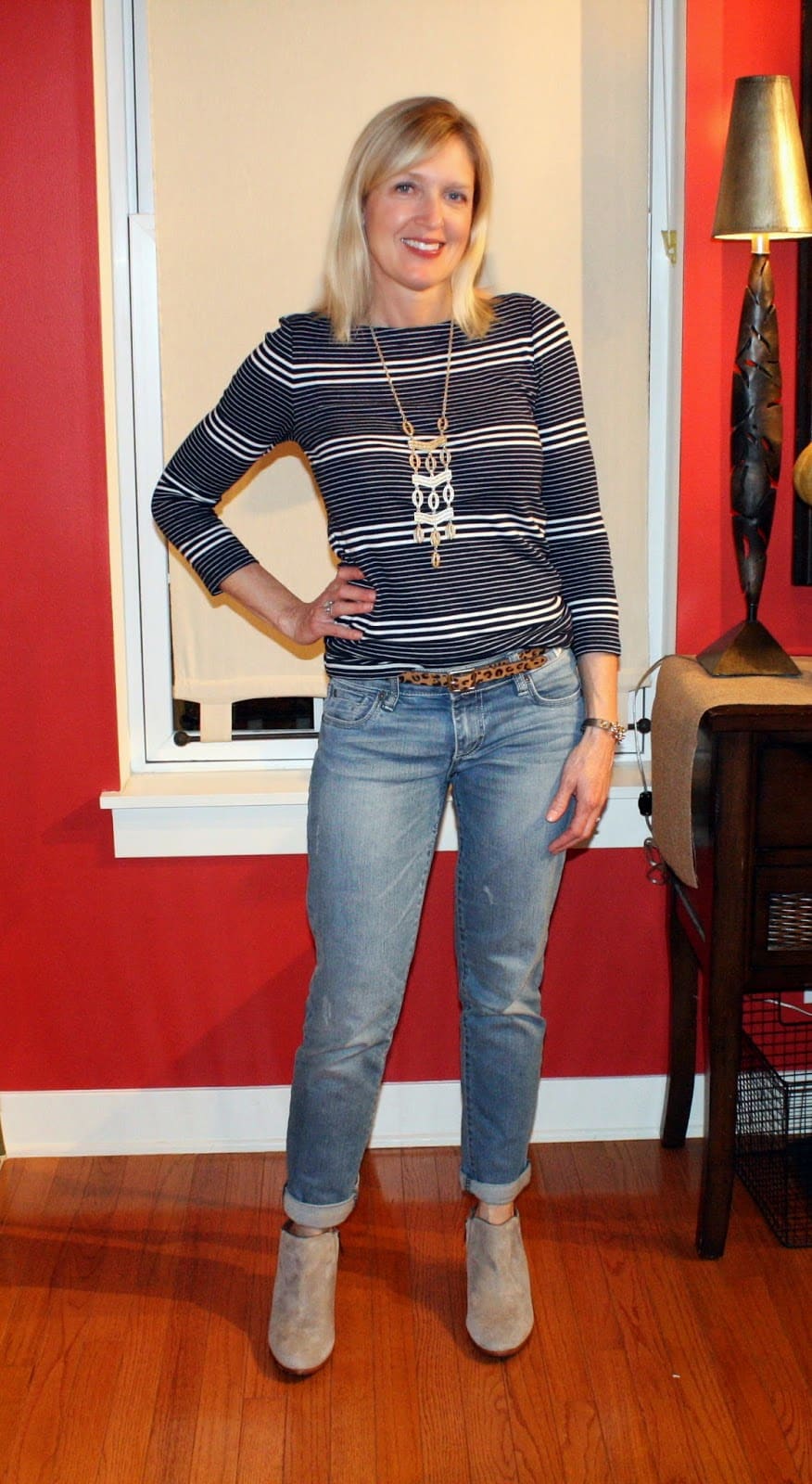 The Colored Denim Revolution (2016-2019)
Around 2016, the fashion world experienced a burst of color with the resurgence of vibrant, colored denim. Departing from traditional blue hues, denim pants were available in an array of shades, from soft pastels to bold primaries. Colored denim provided an outlet to express individuality and experiment with unique color combinations. The colorful jeans trends rapidly gained momentum and added diversity to our wardrobes during this era.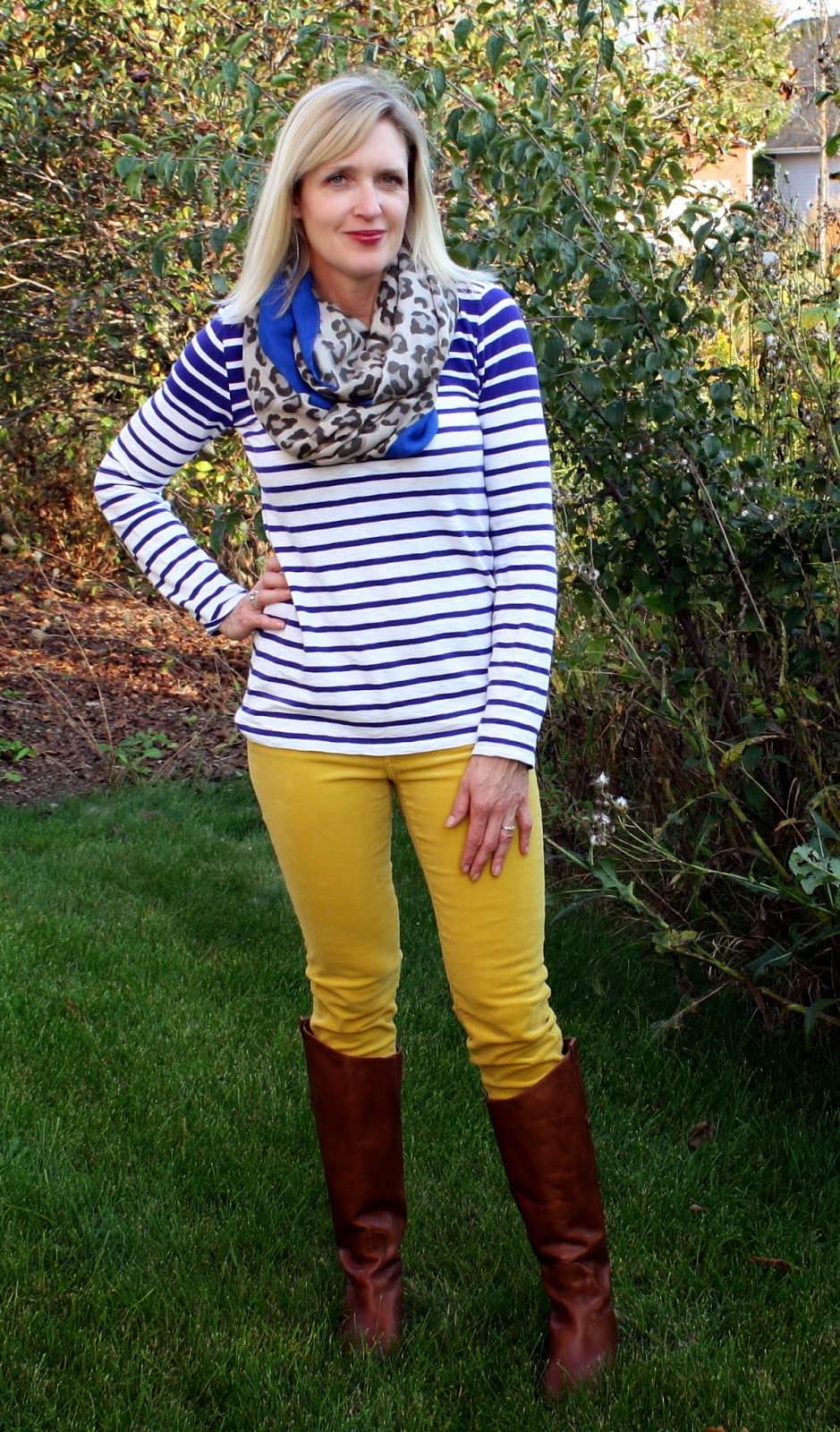 The Rise of Functional Denim (2020-Present)
In recent years, wide-leg, flare, and trouser jeans have made a strong comeback, challenging the dominance of skinny jeans once again. These styles offer comfort, versatility, and a touch of nostalgia for the 1970s. Wide-leg jeans provide a relaxed and elongating silhouette, while flare jeans add a dash of retro flair to any outfit.
The wide-leg and trouser jeans trends of 2023 are easy to incorporate into various looks, from casual to sophisticated. And, because they pair so well with boots, heels, or sneakers, wide-leg, and flare jeans have redefined women's fashion.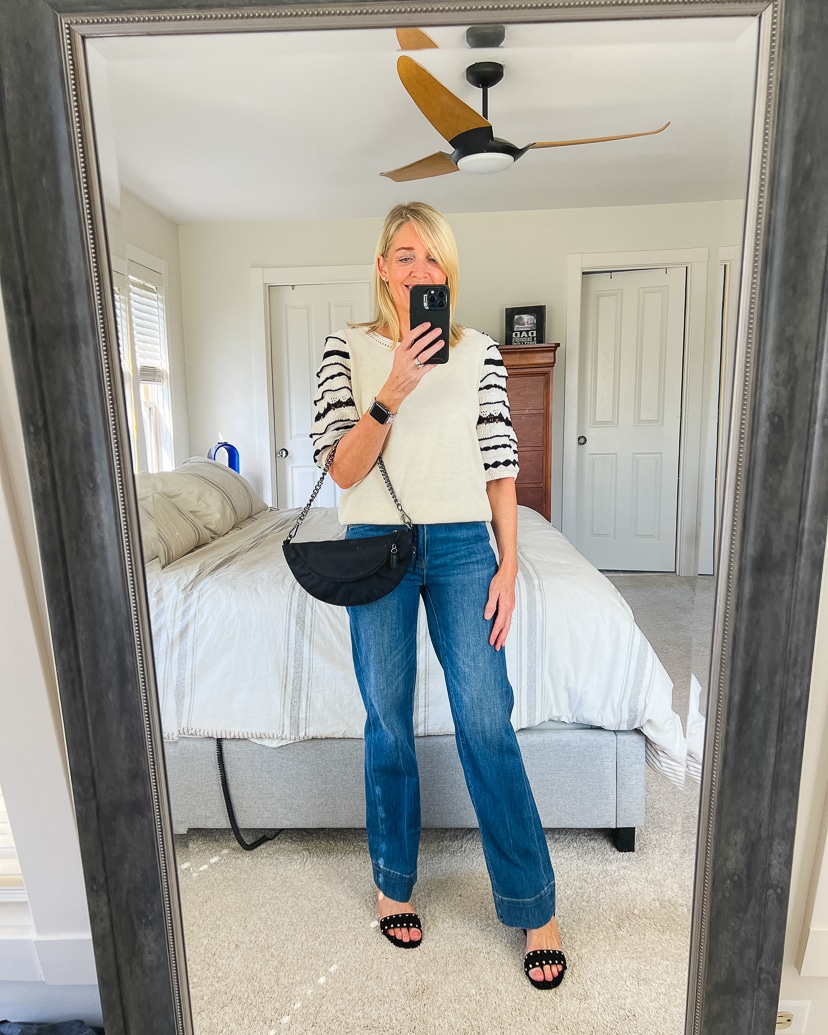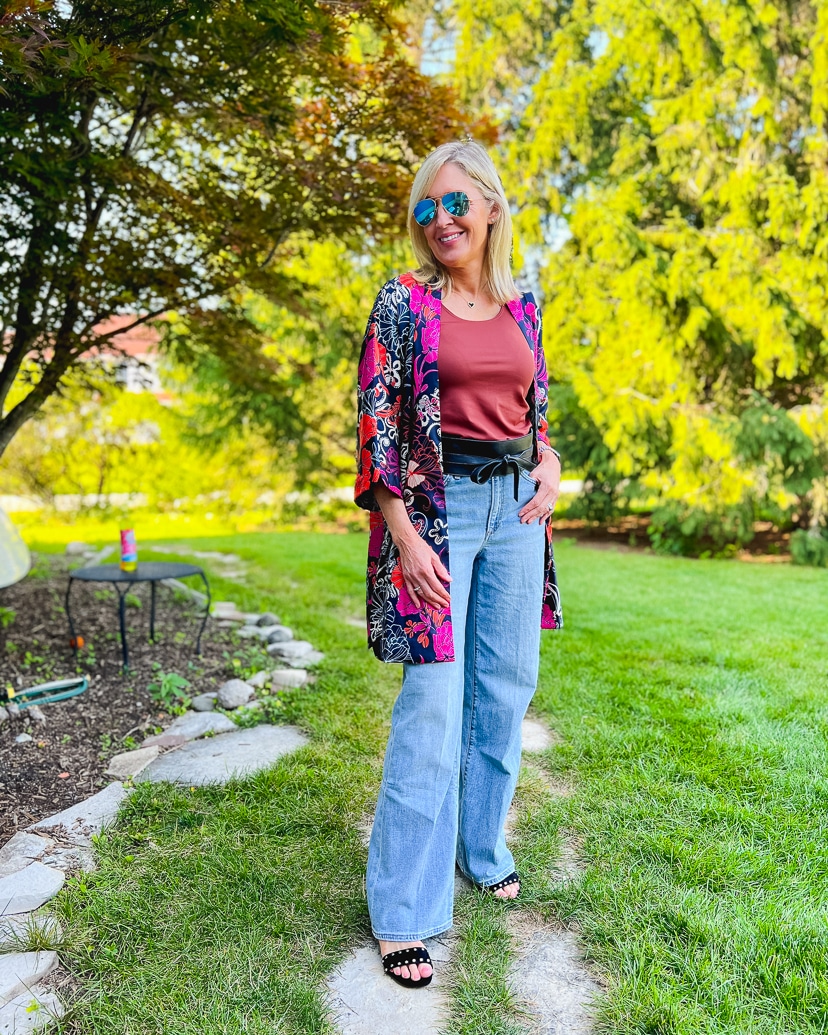 Sustainability: A Constant Trend
Over the past decade, sustainability has emerged as a fundamental aspect of denim production. Consumers increasingly demand eco-friendly options, prompting denim brands to adopt sustainable practices. Additionally, the longevity of denim has gained importance, with the "buy less, choose well" philosophy promoting the idea of investing in quality denim pieces that stand the test of time. Everlane is one of my favorite denim brands because they offer jeans made from organic cotton, recycled denim, and eco-friendly dyes.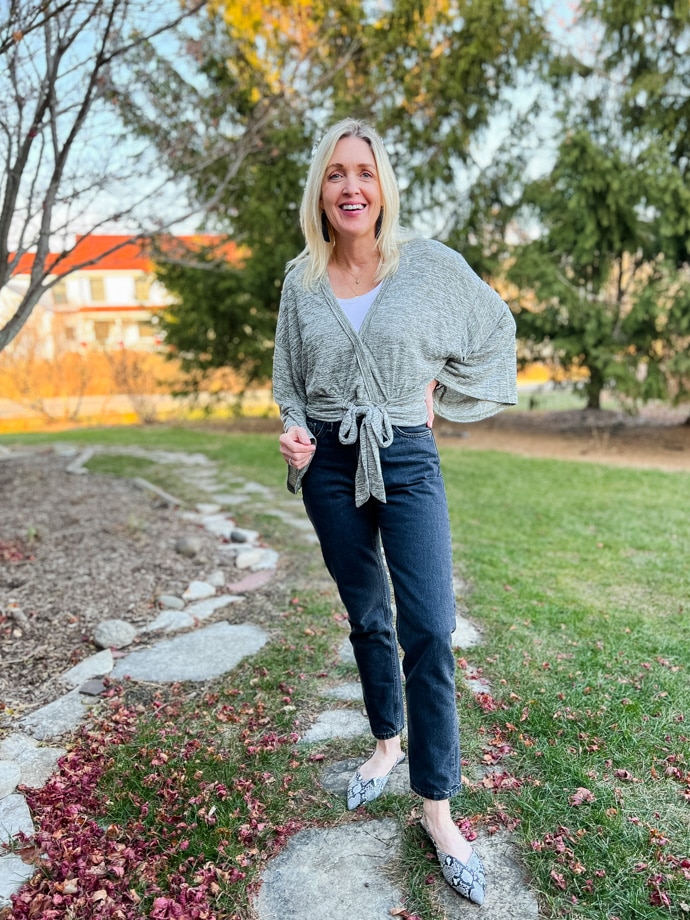 Whether you embrace classic styles, the current jeans trends of 2023, or eco-conscious fashion, there is a denim style for everyone. Let me know in the comments what style jeans are your favorite to wear!
Thank you for reading Fall Jeans Trends Then and Now!
Shop 2023 Jeans Trends: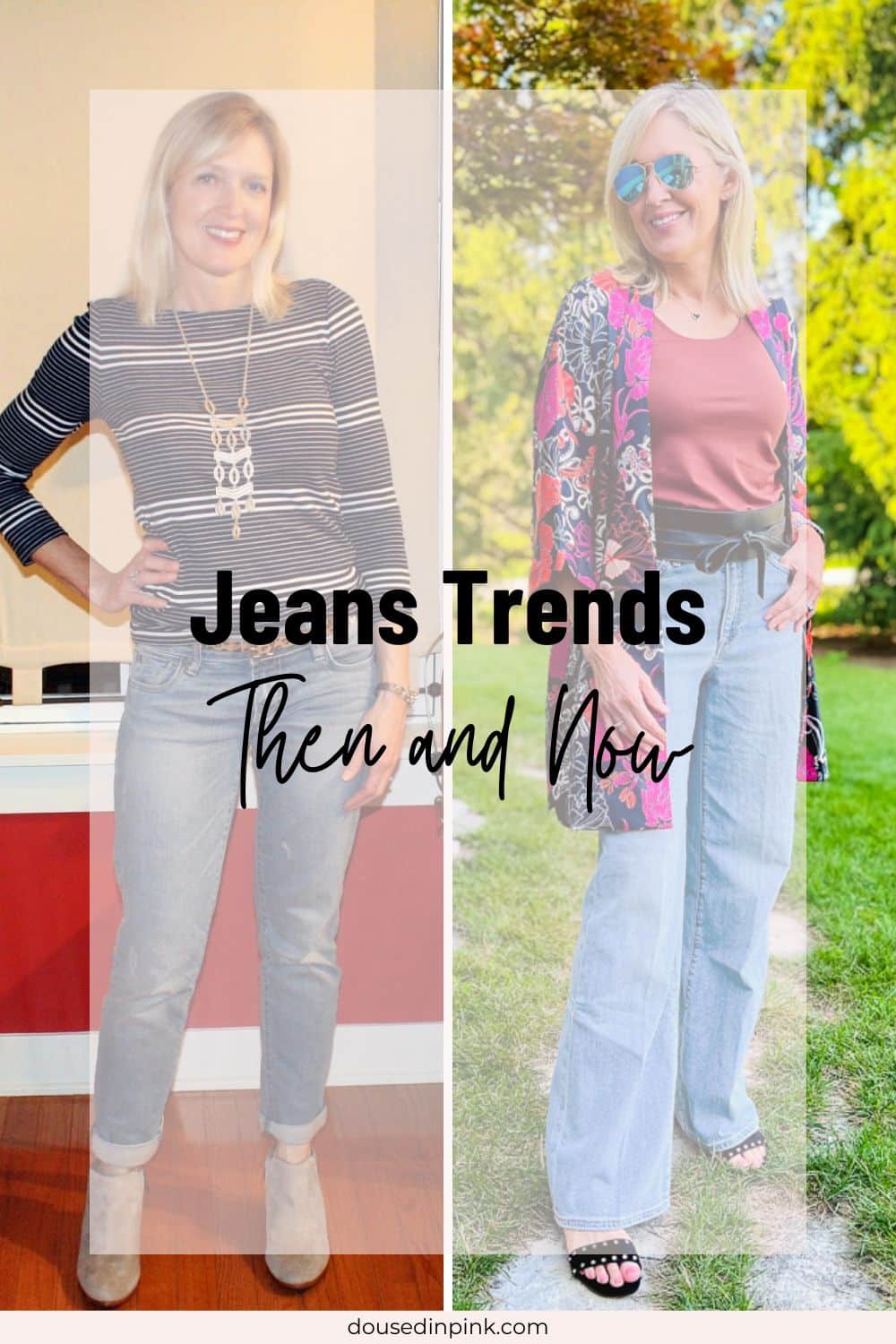 Also see: Under $100 Fall Outfit to Wear This Season and Floral Top and Grey Denim Outfit
If you liked this post, you can subscribe here or follow me on Feedly | Bloglovin | Instagram | Pinterest | Facebook
Linking up with:
Away from the Blue  | Fine Whatever Blog | Between Naps on the Porch | I do de Claire
Elegantly Dressed and Stylish | Walking in Memphis in High Heels & The Fashion Canvas
The Style Splash | Is This Mutton? | Curated by Jennifer
Mummabstylish | Shelbee On the Edge | Nancy's Fashion Style
Momfessionals | Marsha in the Middle | Sunday Showcase
Thursday Fashion Files Linkup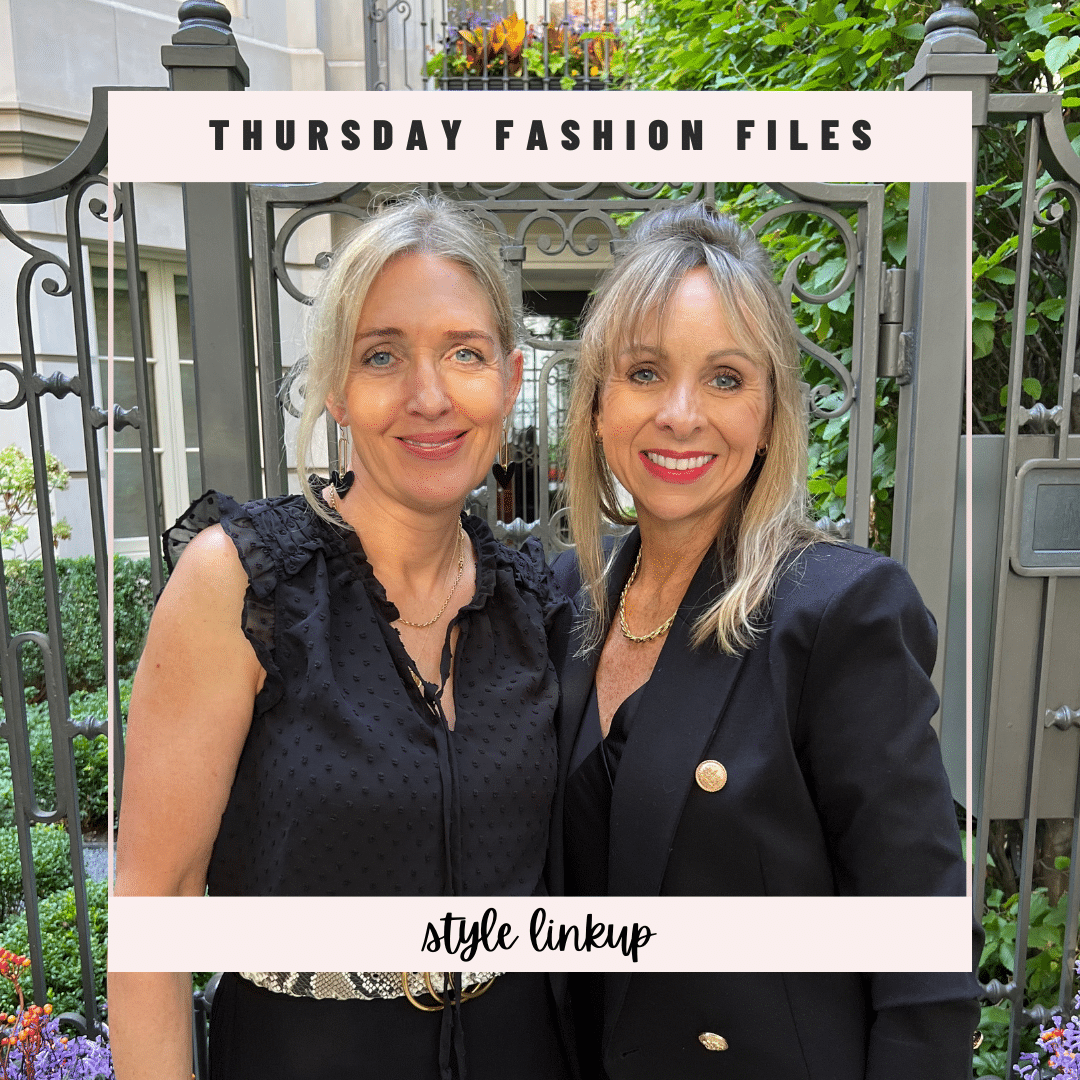 Welcome to Thursday Fashion Files! Kellyann and I are excited to have you here. We'd love to have you link up one of your latest outfits with us at the bottom of this post. Don't forget to check out our Thursday Fashion Files Pinterest board. Email me at hello@dousedinpink.com if you'd like to contribute to the board!
Thursday Fashion Files Linkup Guidelines
1 – Follow Jill: Bloglovin', Facebook, Instagram, Pinterest, Feedly, LIKEtoKNOW.it
2 – Follow Kellyann: Bloglovin', Facebook, Instagram, Pinterest, LIKEtoKNOW.it
3. Help spread the word and share our linkup with your community.
4. **By adding links, you state that you have the proper licensing/rights to the images in your blog posts.**
You are invited to the Inlinkz link party!