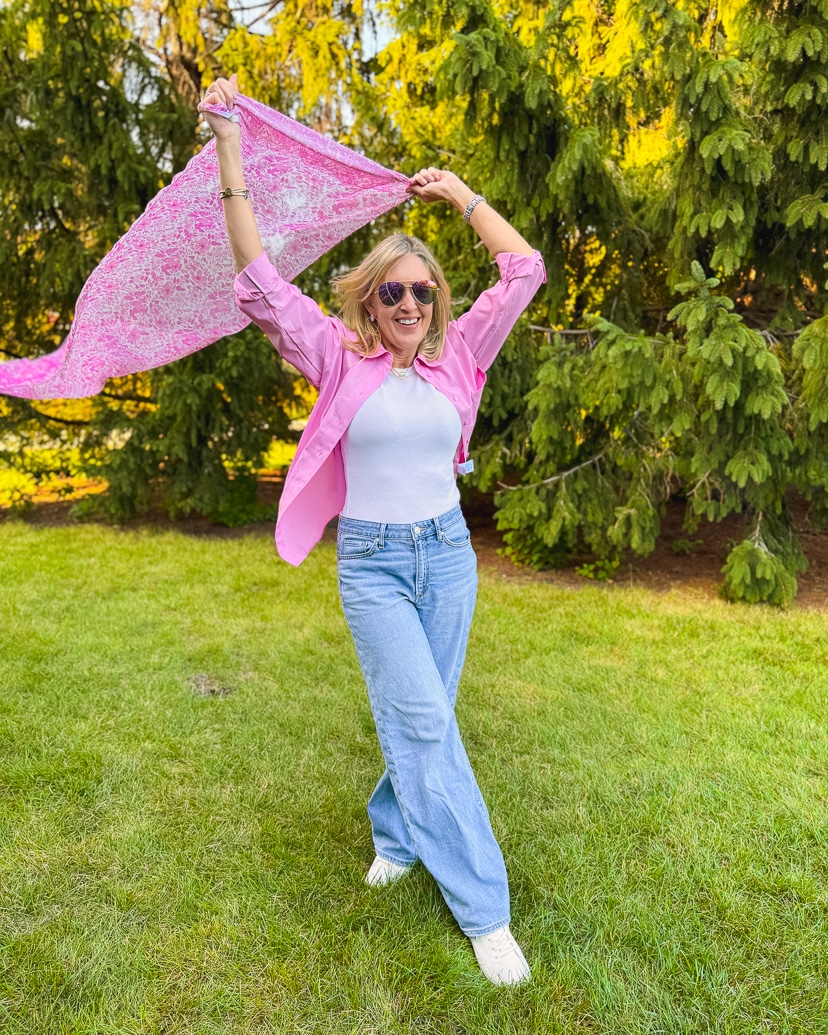 Today, I'm switching things up and have a different type of post for you outside of fashion. If you've been following me for a while, you know that I'm a breast cancer survivor. I was diagnosed with breast cancer in 2016. I had a lumpectomy and several months of radiation as treatment and have been cancer-free since 2017. With October being Breast Cancer Awareness month, I wanted to share the lifestyle changes I've made since my treatment.
The idea for this post came from Jodie from Jodie's Touch of Style (side note: check out Jodie's blog – she features different decades of women with unique body shapes and styles). Jodie had responded to an Ask Me Anything question in my weekly newsletter. She wanted to know what changes I'd made, if any, since undergoing treatment for breast cancer. There are abundant articles out there about symptoms, treatments, and how to navigate the disease, but there are not many about habits or lifestyle changes made after the diagnosis.
A breast cancer (or any cancer) diagnosis is a life-altering experience that brings a rollercoaster of emotions, treatment plans, and lifestyle adjustments. Having breast cancer changed how I look at life, from making more health-conscious choices to finding a new sense of purpose. Here are the lifestyle changes I embraced after my breast cancer treatment.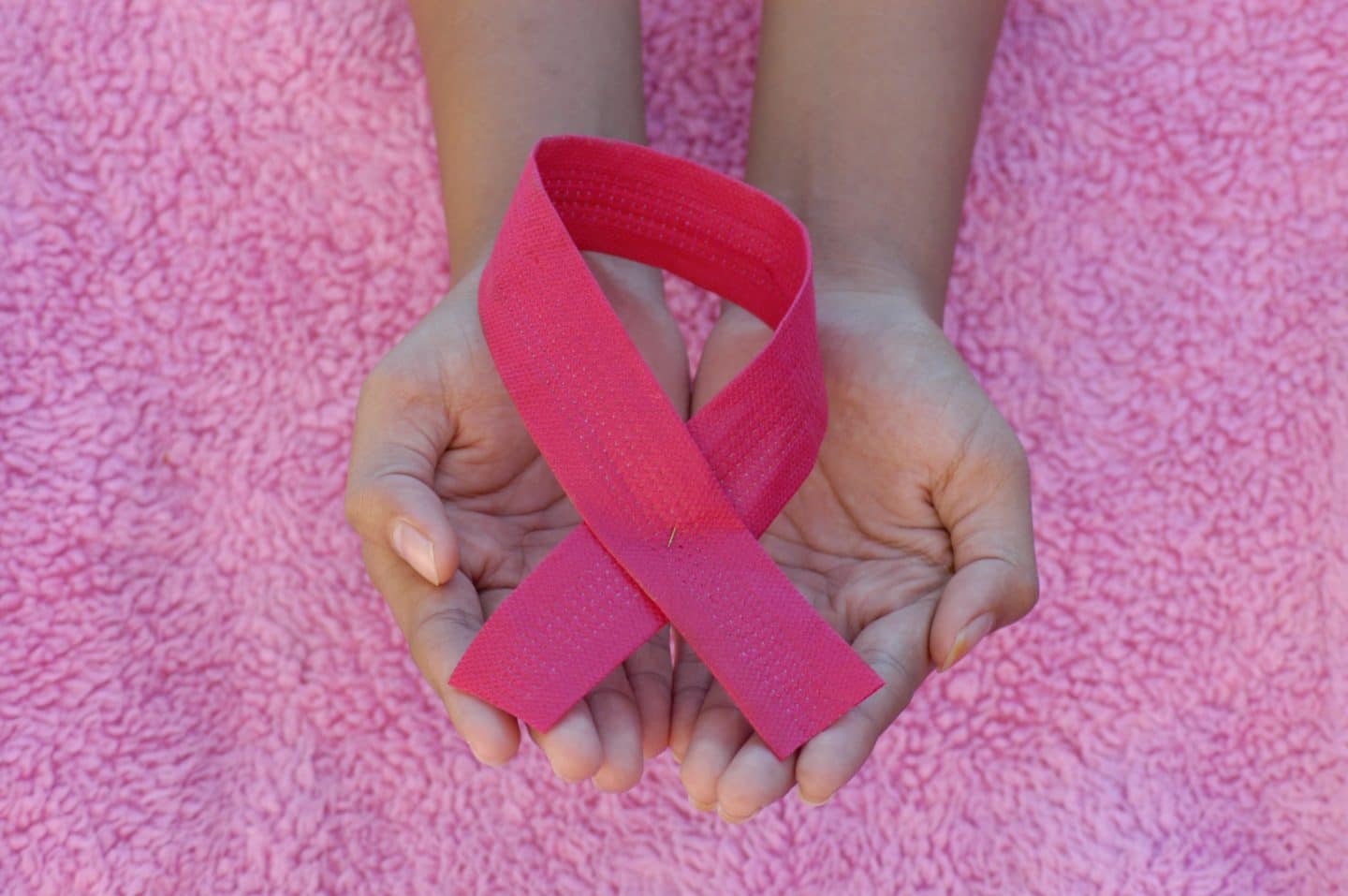 Life After Breast Cancer Treatment
BRCA testing
The BRCA gene test is a blood test to determine if you have mutations in your DNA that increase the risk of breast cancer. After my cancer treatment, I  had the BRCA1 & BRAC2 genetic mutation testing, and to my relief, my results were negative. But with that said, I was diagnosed with breast cancer with no genetic predisposition, so I immediately wondered if the cause was environmental factors and started making small changes in my daily habits to the products I used.
Exercise
We all know that physical activity can make us stronger, improve mental health, and enhance the immune system. Whether it's yoga, walking, swimming, or strength training, finding your own ways to stay active is critical. Strength training was always my focus, and I had a short stint of running, but after breast cancer treatment, I incorporated swimming two times a week and yoga 1 – to 2 times a week into my routine. Both activities are known to improve mood, self-esteem, and sleep and can help reduce stress and anxiety.
Eating Habits
Diet plays a significant role in post-treatment recovery. Proper nutrition can help manage side effects, boost your immune system, and promote overall well-being.
When our daughter was a toddler, we switched to organic milk and eggs, and I always purchased organic fruits to avoid harmful pesticides. And, as a family, we didn't eat many processed or premade meals but did have ready-to-eat foods like crackers and chips in our pantry. I still love a charcuterie board or cheese and crackers with a glass of wine, but I've cut down on chips, dips, and processed meats (except bacon occasionally).
The big one for me, though, is sugar, specifically chocolate. It's my vice. There's no direct link between sugar and breast cancer, but all cells, including cancer cells, use glucose as their primary fuel. I try not to eat a lot of sugar, but I can't resist peanut butter cups or chocolate-covered gummy bears.
Beauty Products
The personal care industry is highly unregulated, and 80% of the chemicals in personal care products have never been tested for safety (read my post about why clean beauty matters). You have to think about your beauty and skincare ingredients as you think about food ingredients: read the labels and understand what you are reading.
I didn't immediately dump all of my products and buy new ones. But I did start slowly swapping them out. The most important place to start is with either the products you use most frequently or stay on your skin the longest. I am not saying that my "before" were bad products; I just chose a cleaner path.
The Environmental Working Group has a helpful healthy living app with trusted ratings for more than 120,000 food and cosmetics products to help you navigate ingredient labels.
Household Products
Cleaning your home without toxic chemicals is necessary whether you are a breast cancer survivor or not. Many chemicals in our daily cleaning products have been identified as endocrine-disrupting chemicals linked to breast cancer and other illnesses.
The good news is that natural cleaning products are becoming more popular, and so many non-toxic options are available now. But it does take a lot of trial and error to find an effective, non-toxic product. But, if we turn back time a few decades, most people cleaned their homes with DIY cleaning products made from bicarbonate soda, white vinegar, lemons, table salt, and citric acid.
Managing Stress
I think we've all read articles about the benefits of mindfulness, and for me, taking time for myself and having self-care days helps reduce stress and improves my sleep. I've also found that expressing creativity, like keeping up with this blog, has also been a therapeutic outlet for me.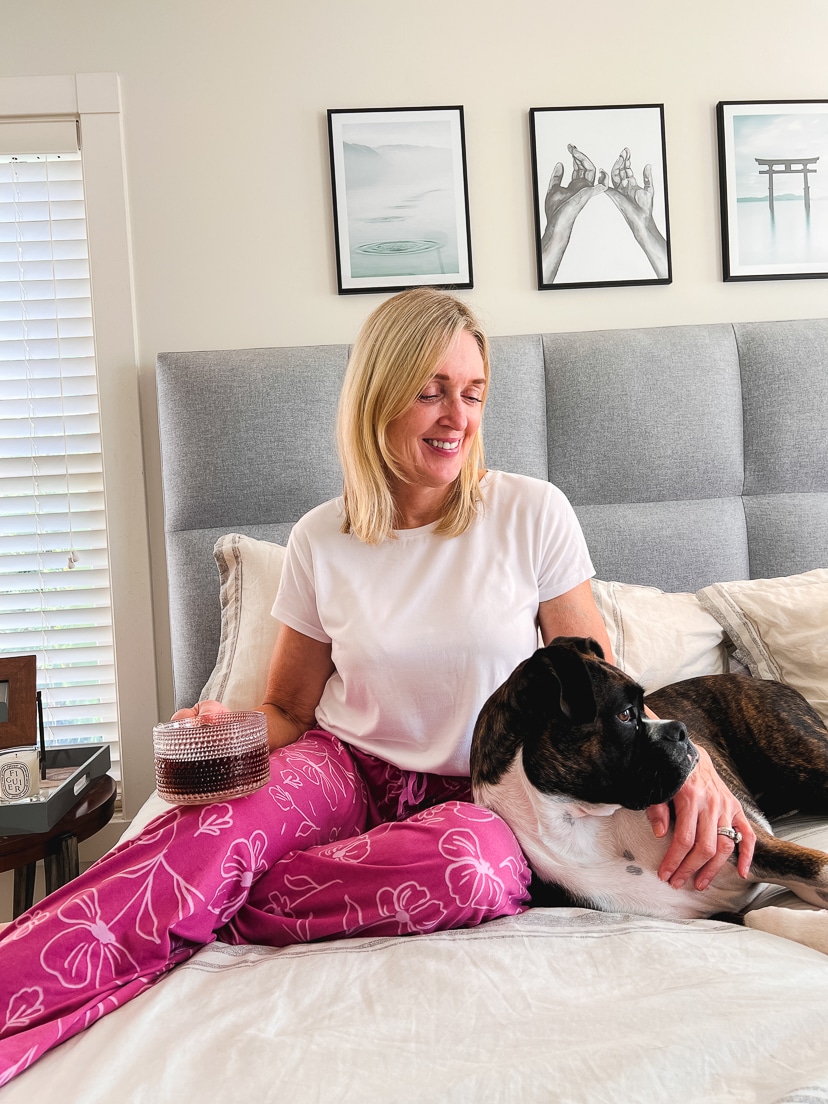 Final Thoughts
Our health should be a priority every month, not just in October. Schedule your annual mammogram, do your self-breast exams monthly, and, most important of all, trust your gut if you think something is not quite right and get it checked out. Early detection really does save lives.
Thank you for reading Lifestyle Changes I Made After Breast Cancer!
Also see: I am 1 in 8 and LAGOs Pink Caviar Bracelet to Support BCRF
If you liked this post, you can subscribe here or follow me on Feedly | Bloglovin | Instagram | Pinterest | Facebook
Linking up with:
Away from the Blue  | Fine Whatever Blog | Between Naps on the Porch | I do de Claire
Elegantly Dressed and Stylish | Walking in Memphis in High Heels & The Fashion Canvas
The Style Splash | Is This Mutton? | Curated by Jennifer
Mummabstylish | Shelbee On the Edge | Nancy's Fashion Style
Momfessionals | Marsha in the Middle | Sunday Showcase
Thursday Fashion Files Linkup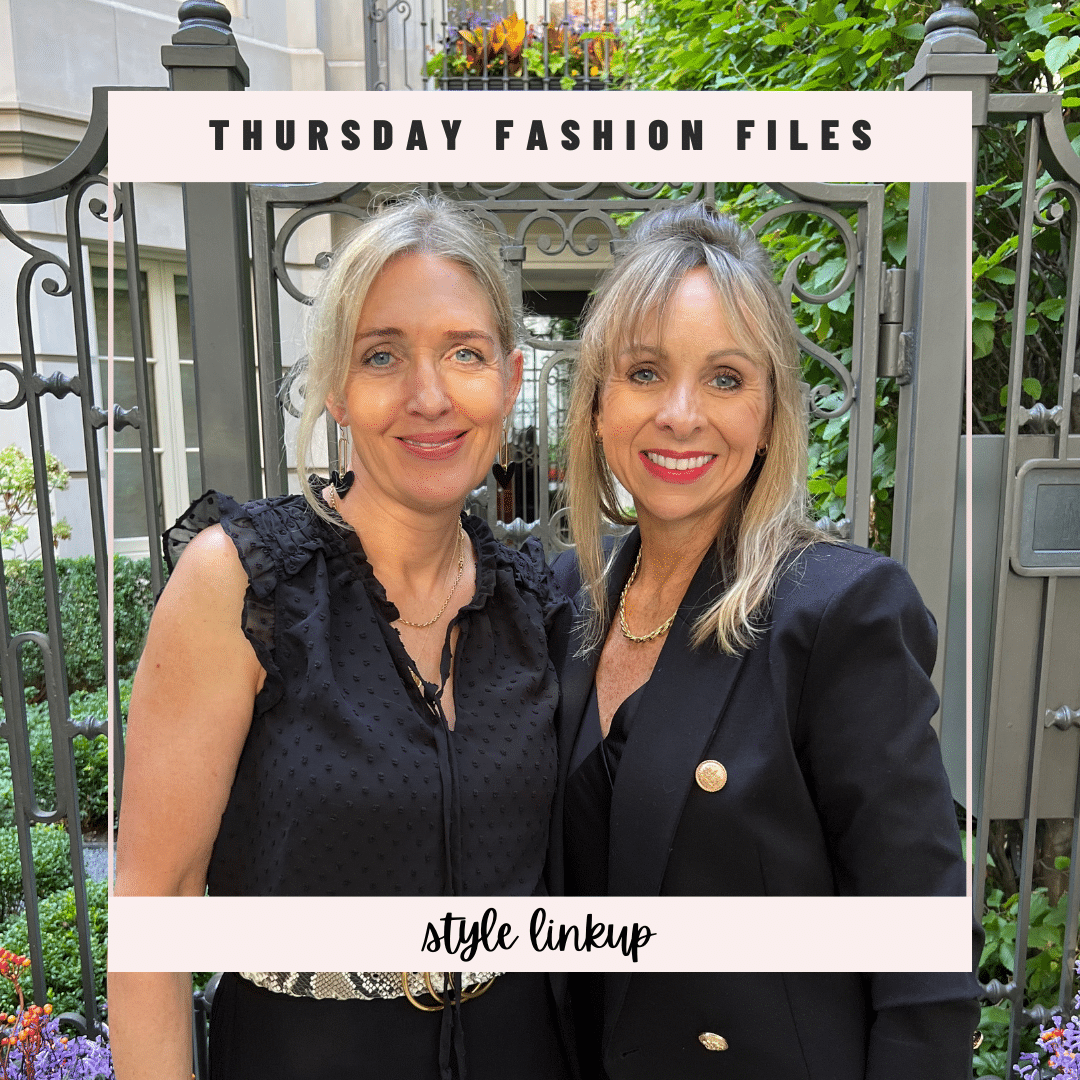 Welcome to Thursday Fashion Files! Kellyann and I are excited to have you here. We'd love to have you link up one of your latest outfits with us at the bottom of this post. Don't forget to check out our Thursday Fashion Files Pinterest board. Email me at hello@dousedinpink.com if you'd like to contribute to the board!
Thursday Fashion Files Linkup Guidelines
1 – Follow Jill: Bloglovin', Facebook, Instagram, Pinterest, Feedly, LIKEtoKNOW.it
2 – Follow Kellyann: Bloglovin', Facebook, Instagram, Pinterest, LIKEtoKNOW.it
3. Help spread the word and share our linkup with your community.
4. **By adding links, you state that you have the proper licensing/rights to the images in your blog posts.**
You are invited to the Inlinkz link party!