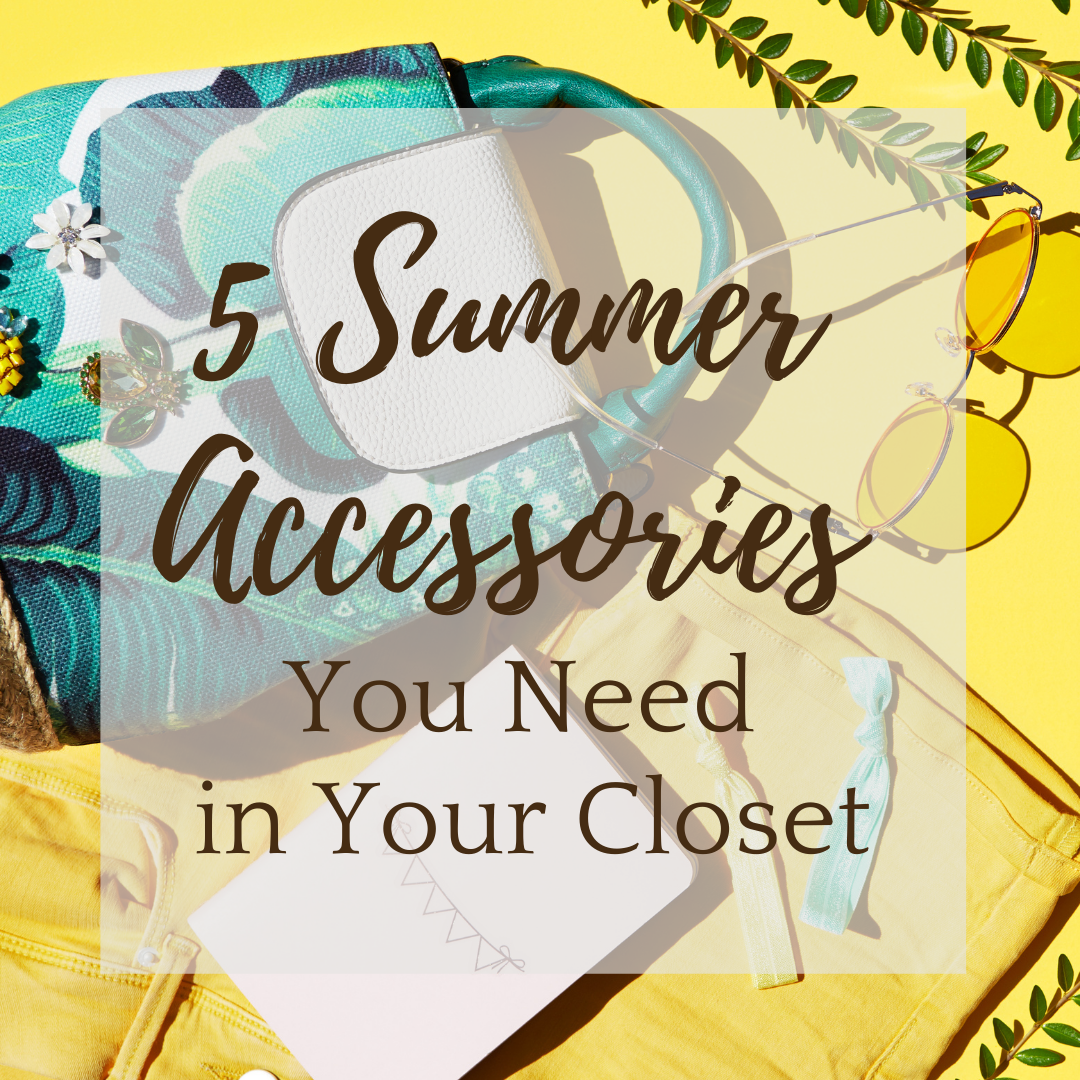 5 Summer Accessories You Need in Your Closet
Hello, summer! It's in the high 80's today, and I finally packed away my winter clothes and brought out my summer wardrobe over the weekend. Is your closet summer ready? As much as I love my sweaters, jeans, and jackets, summer outfits are just easier to put together, and I'm ready to wear sundresses, shorts, and tees on repeat. Today I wanted to share 5 fun must-have summer accessories you need in your closet. These will instantly elevate your summer basics. You may already have some of these in your closet, and adding them as completer pieces will completely transform your summer looks!
Hats
Throwing on a hat instantly gives your outfit some personality. From baseball caps to Panama hats to fedora's, they'll protect you from the sun and are a lifesaver on a bad hair day.
Shop Hats: 

Bright Earrings
Summer is all about wearing bright colors, and that applies to jewelry as well. Bright oversized earrings add a fun element to your outfit. Opt for leather earrings. They're lightweight and come in a rainbow of colors. If you're not a fan of leather earrings, you should know that moonstone earrings are an especially delightful way to add a summer vibe to any hairdo. You can find some great and bright moonstone earrings at moonmagic.com.
Shop Earrings:

Statement Sandals
Jewelry is showing up on shoes this season with embellishments and chains. You can easily DIY this look by layering ankle bracelets or adding a brooch to an ankle strap.
Shop Sandals:

Layered Necklaces
Wearing layered necklaces adds a chic element to your summer tops. There are so many multiple strand options available now that have already done the layering for you. But, if you want to use your own, check out my post on Necklace Layering 101. If you need a starting point to layer, try a name necklace. I love personalized necklaces, and you can have this one customized with your name or any design.
Shop Layered Necklaces:

Straw Tote
Straw bags are an easy and affordable way to add something summery to your wardrobe. They remain on-trend summer after summer and are your arm's best accessory!
Shop Straw Totes:

Thank you for reading 5 Summer Accessories You Need in Your Closet! What are your favorite summer accessories? Let me know in the comments!
Also see: Summer Basics that Will Never Go Out of Style and Why You Need a Straw Bag This Summer
If you liked this post, you can subscribe here or follow me on Feedly | Bloglovin | Instagram | Pinterest | Facebook
Linking up here.