Are you looking for a gift for a loved one? Giving flowers is a great way to show someone you care. They fit every occasion and instantly bring a smile to someone's face. You can make the gift of flowers extra special by adding a few additional surprises to the arrangement. If your person likes spa items,Grampy's Soap Businessis a great place for lovely, scented soaps. You could also add chocolates, a bottle of wine, or a journal.
The Meaning Behind the Colors


Roses are known for their beauty, but the different colors represent different types of emotion. There are many references to roses in history that strengthen the connection between this flower and love. Aphrodite, who was the Greek goddess of love, was regularly portrayed being adorned with roses around her neck, feet, or head. Pink roses represent first love and admiration, lavender roses are associated with love at first sight, yellow roses are a symbol of friendship, caring and joy and white roses can represent purity and honor.
The Hidden Meaning Behind the Number
When buying roses as agift, consider the number as each has a different meaning.A single rose, irrespective of the color, shows your utmost devotion to the person you are gifting the flower to you. Two red roses are symbolic of mutual love and affection. Six roses symbolize infatuation.Nine roses signify eternal love, while ten means "you are perfect." A dozen roses mean "be mine."
A Special and Practical Present
Flowers are best when they're accompanied with a gift that is as sweet and sentimental as they are. If you've given your special someone flowers with chocolates, stuffed animals, or wine countless times before, why not try something new and unique this time? Make a personalized phone case for your partner. Incorporate photos, song lyrics, or movie lines that mean a lot to both of you in the phone case design to create a one-of-kind, personalized gift for your partner.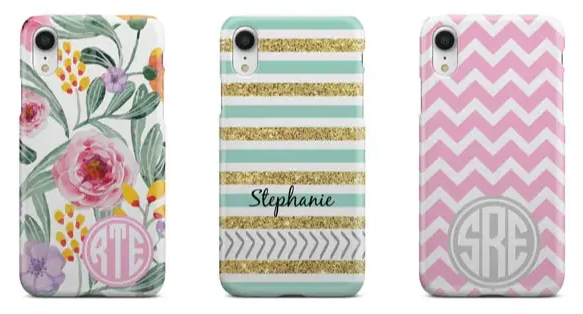 As always, thank you for reading! Stay healthy and safe!
If you liked this post, you can subscribe here or follow me on Feedly | Bloglovin | Instagram | Pinterest | Facebook
Linking up here.