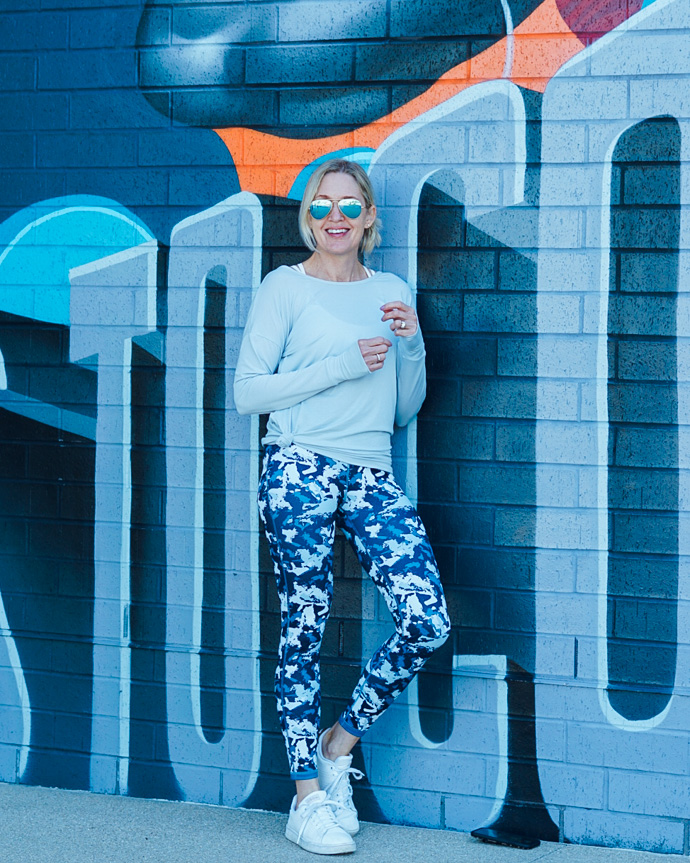 My running days were short-lived. I started running for the first time in 2009, completed a half marathon in 2011, and by 2012 my poor knees couldn't do it anymore. One of my goals is to do a 5K again, even if it is virtual. I love a circuit workout and know there are lots of couch to 5K workouts out there.  But, I was talking to a friend that told me a good way to get back into it is to sprint fire hydrants. Did you know that fire hydrants are spaced approximately 400 feet apart? The idea would be to sprint to the first hydrant, walk to the next, then sprint again, and so on. We also talked about how having a cute workout outfit is motivating, and when you feel good about what you are wearing, you are more likely to prioritize fitness.
I'm all for multi-tasking and super-setting to get the maximum workout in the shortest amount of time, so I thought, why not create a workout where I walk/run fire hydrants but add circuits into the mix.  This workout is adaptable to all fitness levels and is a fun way to get cardio + strength in and enjoy being outdoors this fall. Bring a mask and hand sanitizer with you, and ensure you wash your hands as soon as you get home!
Fire Hydrant Circuit Workout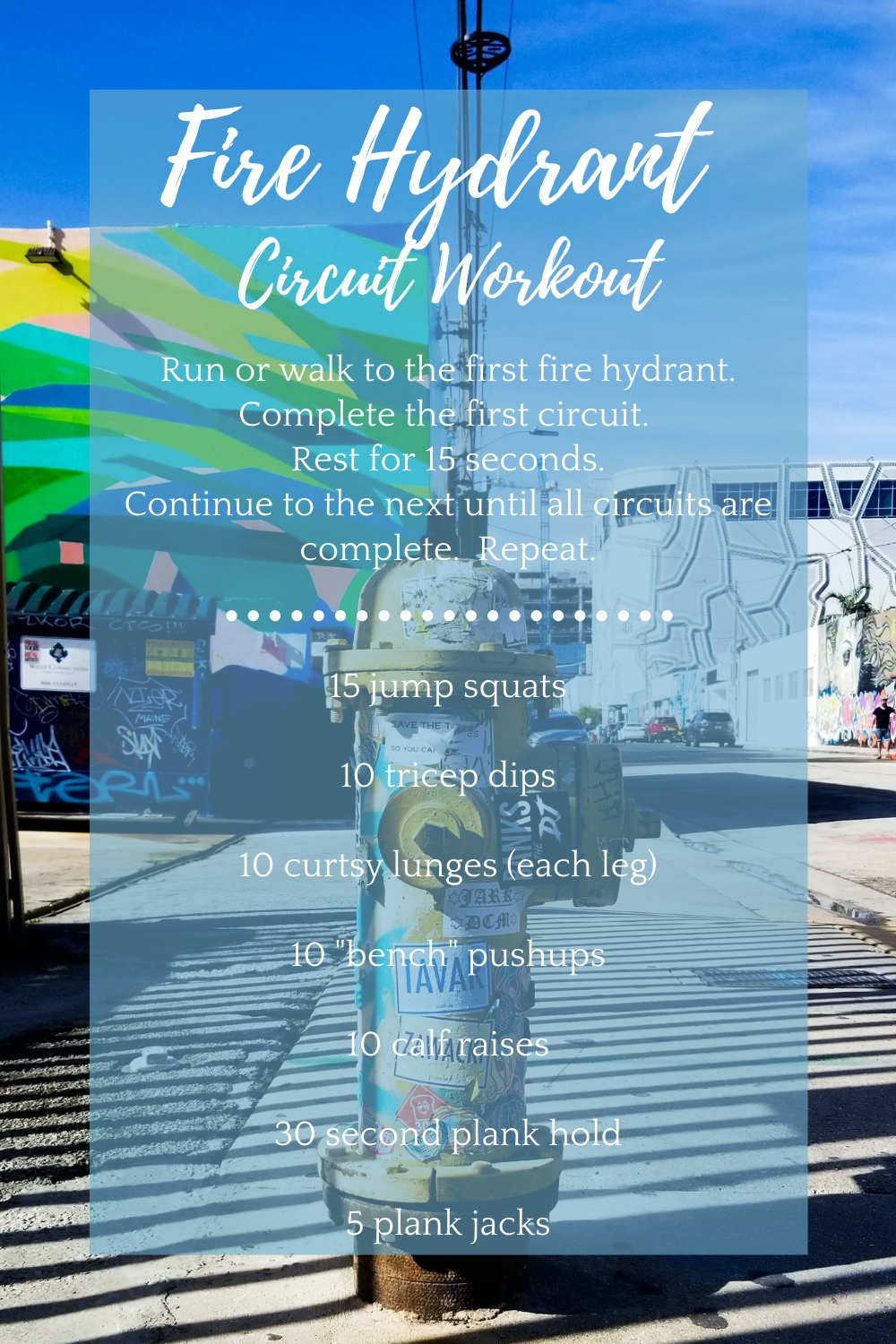 What I'm Wearing
If you've been reading my blog for a while, you know that I'm a brand ambassador for Peach. Peach was founded on the idea that a lifestyle brand can help women elevate their every day by designing contemporary fashion for the gym, work, and play! Peach's versatile athleisure pieces have been in my closet rotation more than ever this year. I love the ease, style, and function. They recently released their fall collection, and today I'm styling two of my favorite pieces and put together a cute workout outfit.
The camo trend is still going strong, and I love the blue tones in this print. What makes these leggings even better is that they are reversible to a deep blue/grey color. Give me a top with thumbholes, and I'm a happy camper. This top is super cozy, and the wrap-style open-back detail makes this top so unique!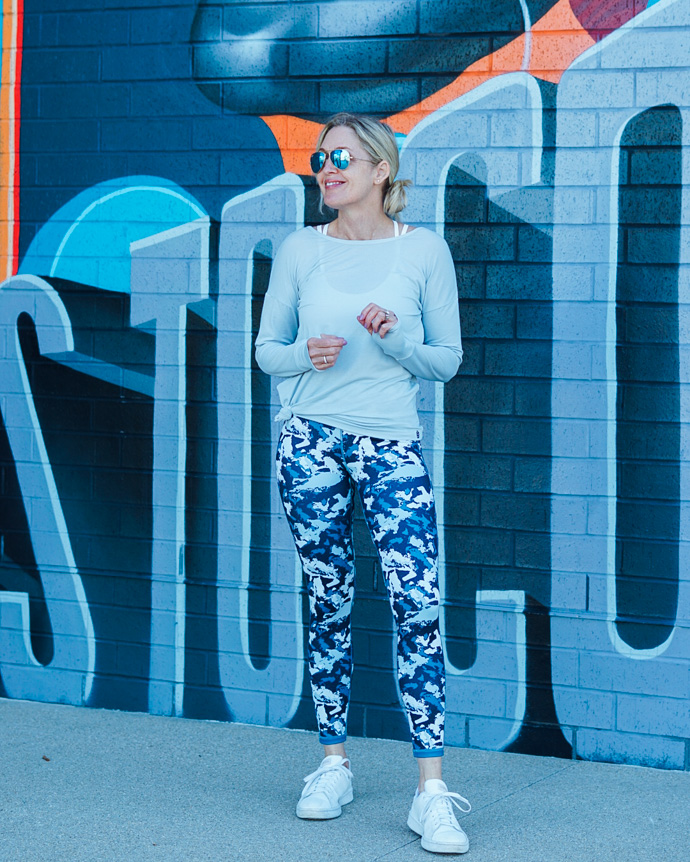 Kinley Top c/o Peach | Reversible 7/8 Leggings c/o Peach | Sneakers | Aviators (save), (splurge)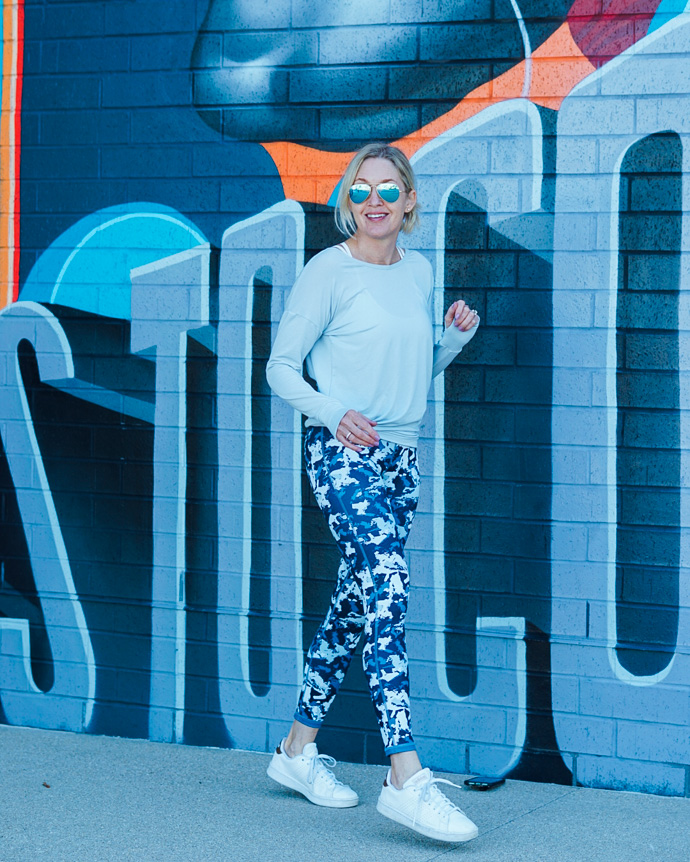 Kinley Top c/o Peach | Reversible 7/8 Leggings c/o Peach | Sneakers | Aviators (save), (splurge)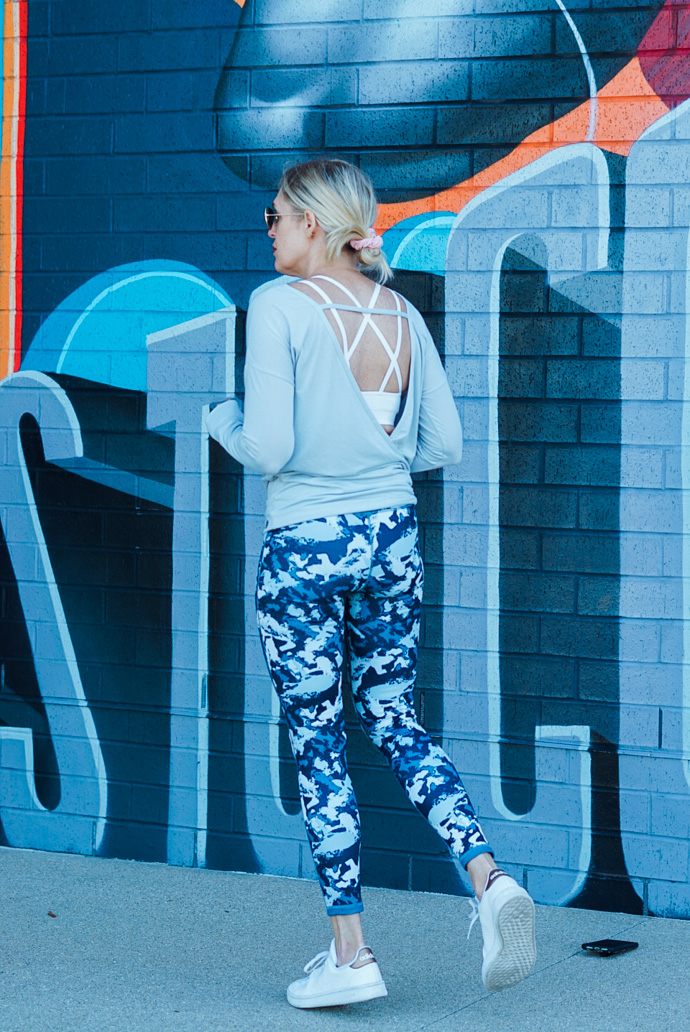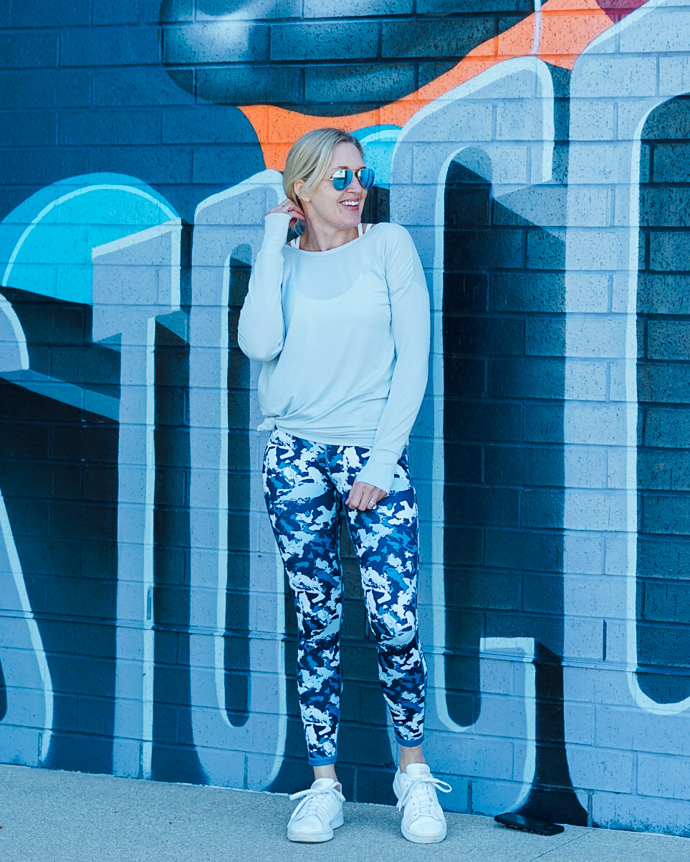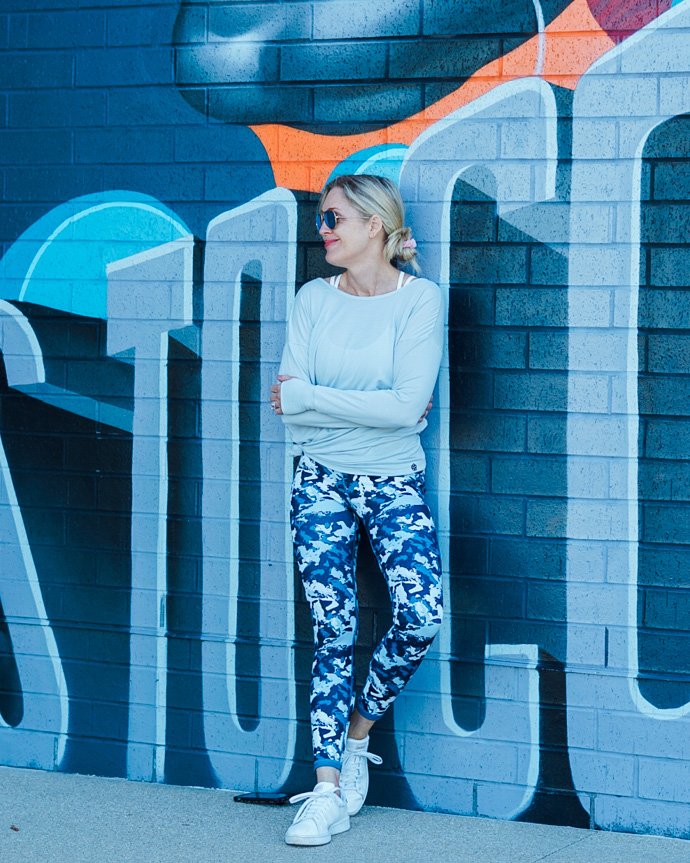 Kinley Top c/o Peach | Reversible 7/8 Leggings c/o Peach | Sneakers | Aviators (save), (splurge)
I hope my fire hydrant circuit workout helps motivate you to get outside this fall! I'd love it if you pinned it!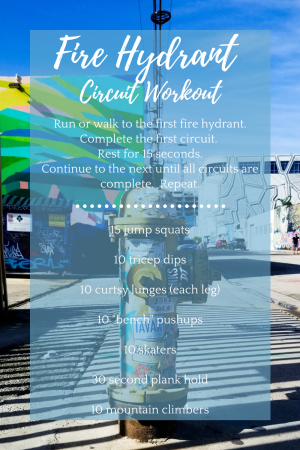 As always, thank you for reading Cute Workout Outfit!
Also see: The Best Workout Gear from Amazon and How to Style Your Workout Clothes Casually
If you liked this post, you can subscribe here or follow me on Feedly | Bloglovin | Instagram | Pinterest | Facebook
Linking up here.