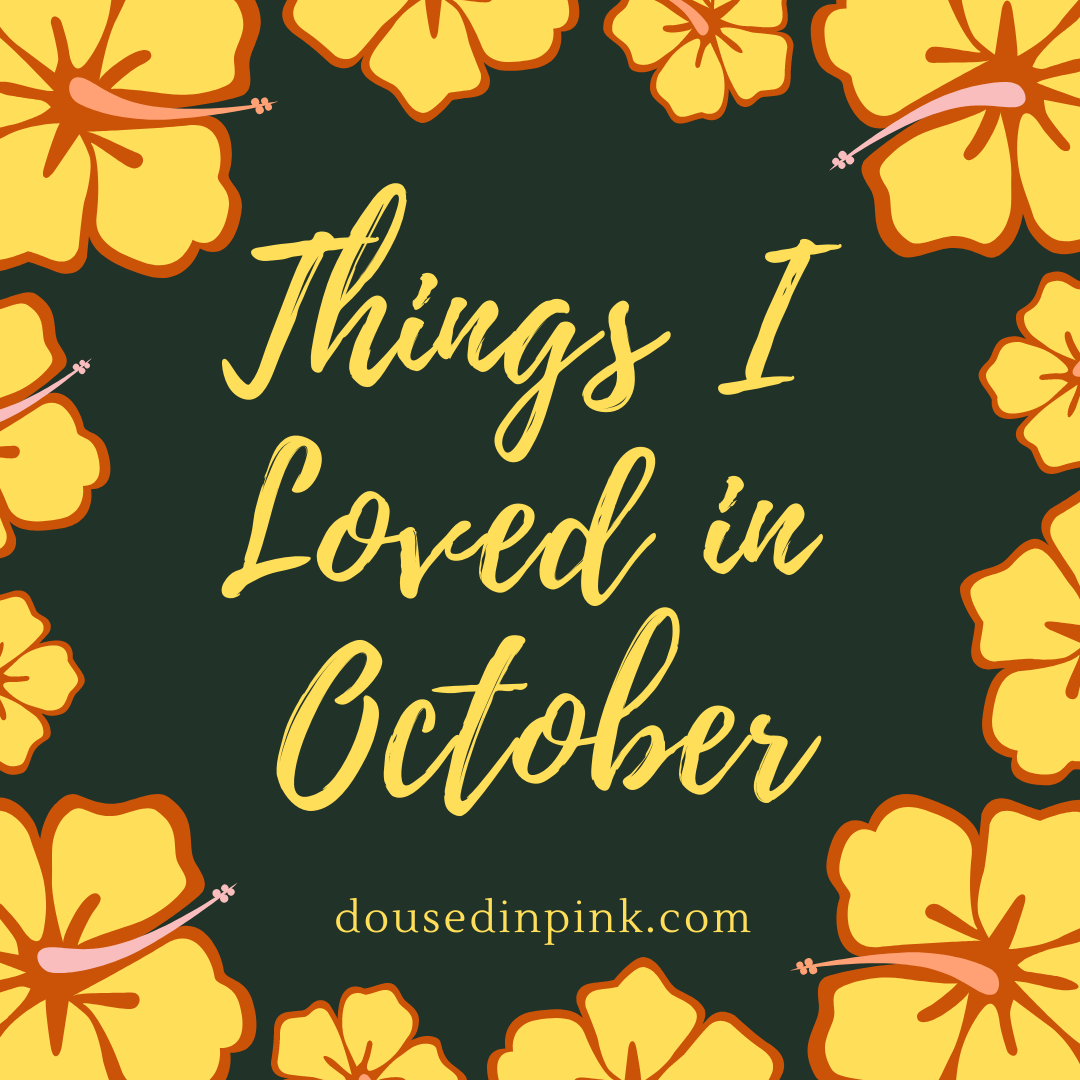 Hello friends! It's the last Wednesday of the month and time to link up with Shay and Sheaffer for this month's What's Up Wednesday! I'm sharing everything I loved in October. The prompts are below, so if you're a blogger, check it out and join the fun; if not, I'd love it if you participated in the comments! Here are the things that I loved in October!
WHAT WE'RE EATING
This Corn, Avocado and Quinua salad is yummy and a healthy weeknight go-to. I also made a Cheesy Gnocchi and Sausage Skillet and Chicken Tortellini Soup that my family enjoyed.
WHAT I'M LOVING
Feetures Socks
The temps have really dipped this month and we even got a little snow. I'm loving everything cozy right now, including the new Everyday Crew from Feetures. They're made with a blend of recycled fibers, have an anatomical design (left/right-specific), and keep my feet cozy and warm around the house. They're also the perfect boot sock!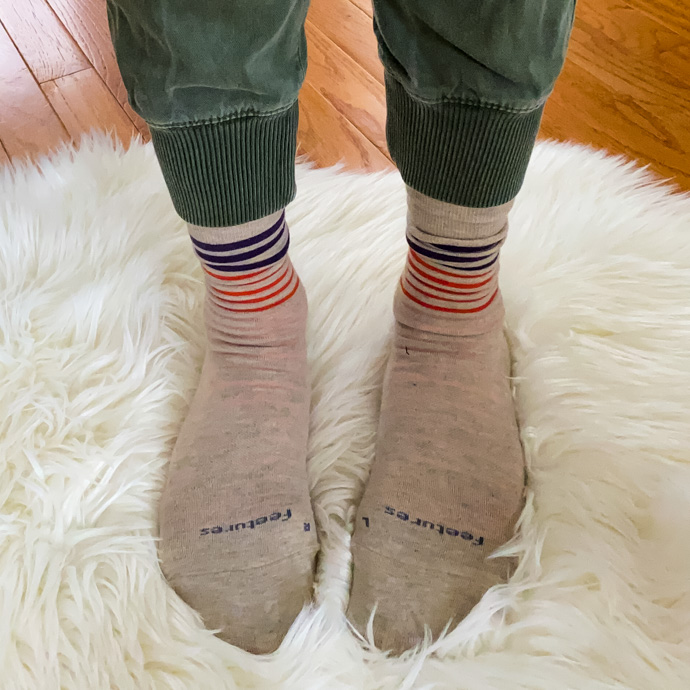 Tula Ageless Products
I'm a huge fan of Tula products and am excited about the new Ageless line powered by the plant-based retinol alternative, Bakuchiol. Bakuchiol delivers the benefits of retinol without the downsides. The Wrinkle Treatment Drops and Protect & Plump Firming and Hydrating Moisturizer target premature aging and restores the radiance of your skin. I've noticed that my skin looks firmer and more hydrated. You can get 15% off your Tula purchase with code INPINK15!
WHAT I'M WORKING ON
It seems like all of my spare time this month went back to my blog. I've been updating SEO on old posts and working on my holiday gift guide series. I'll have a new holiday gift guide every Monday starting November 2nd.
WHAT I'M WATCHING
A few Sundays ago it was cold and rainy so I binged watched the entire season of Emily in Paris. I loved the fashion and seeing all of the glamorous Paris spots. Totally late to the game, my husband and I just finished season 1 of Schitt's Creek. We're huge fans of Eugene Levy. I can't believe that it's been on for 5 years and we're just watching it now! We also just finished the 2nd season of Windy City Rehab. It's fun to see the before and after transformations in some of my favorite Chicago neighborhoods.
WHAT I'M WEARING
While the weather has been up and down there's definitely a chill in the air and I'm bringing out the cozy sweaters. I'd love it if you followed me on Instagram and LIKEtoKNOW.it, if you're not already, where you'll find more outfit inspiration!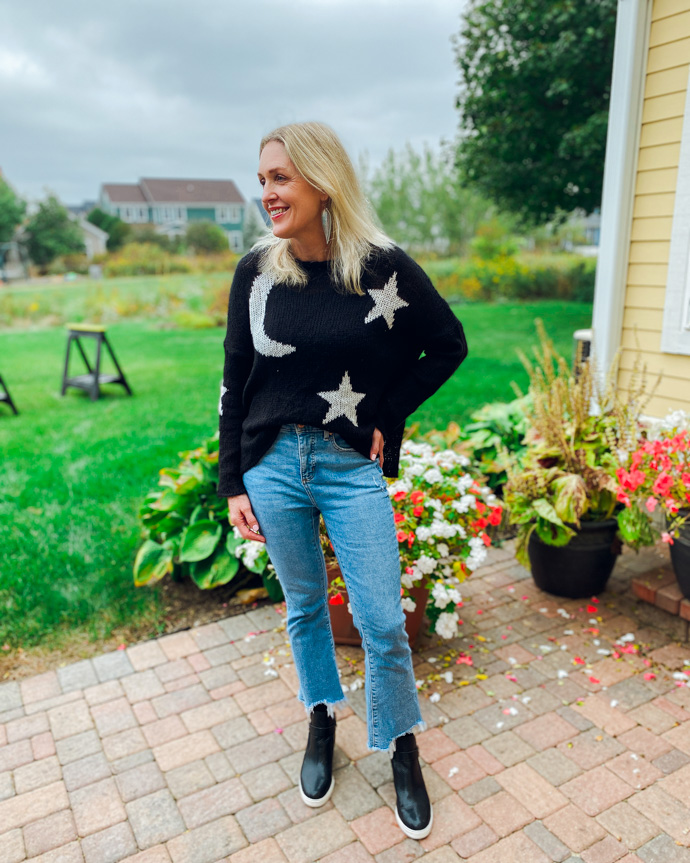 Sweater (15% off with code dousedinpink15) | Wedge Sneakers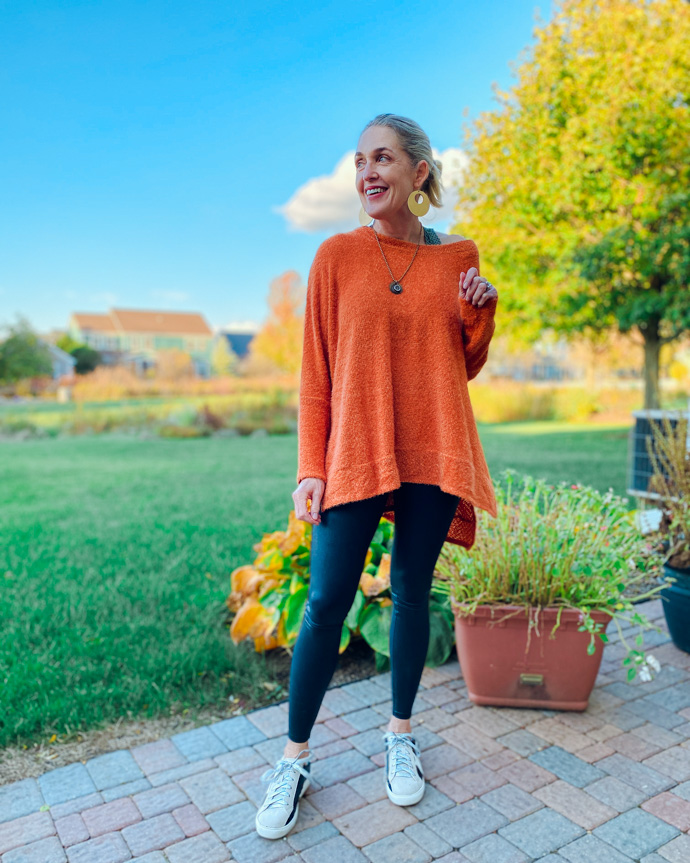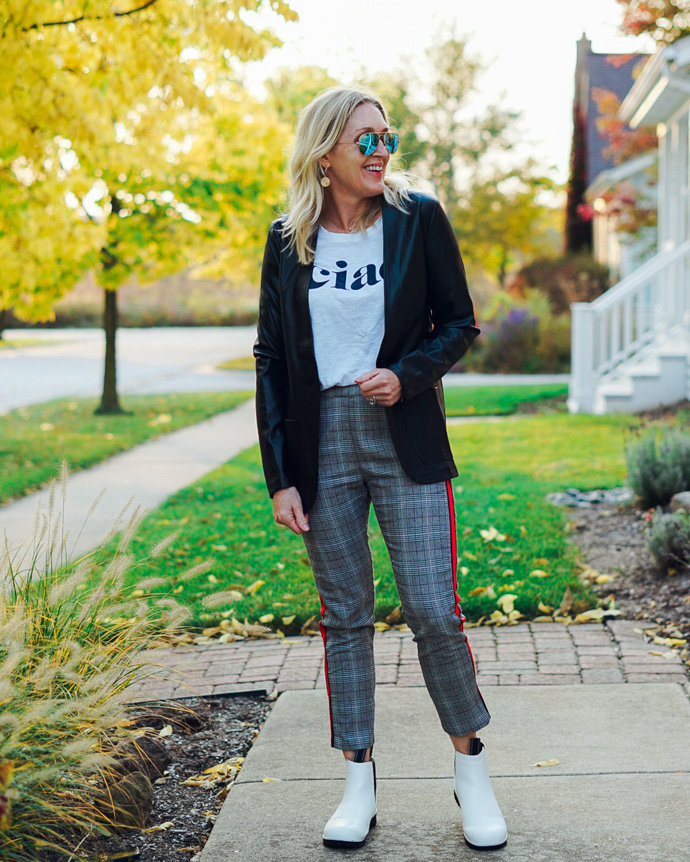 Blazer | Booties (get 20% off with code DIP20)
Shop My Outfits:

WHAT I'M LOOKING FORWARD TO NEXT MONTH
My sister is coming for a visit on Saturday! I haven't seen her since last Halloween when we went out to Vegas to visit her. And, then our daughter will be home the week of Thanksgiving. Like most colleges across the country, she will finish the semester at home and will go back to school at the end of January. It seems like we just dropped her off but it will be so nice to have her home again.
WHAT ELSE IS NEW
Yesterday I shared What I Bought in October, and tomorrow I'll be back styling white jeans for fall for my Thursday Fashion Files linkup with Carrie. I hope you'll stop back and linkup with us!
As always, thank you for reading! Stay healthy and safe!
If you liked this post, you can subscribe here or follow me on Feedly | Bloglovin | Instagram | Pinterest | Facebook
Linking up here.