Hello friends! I hope you had a lovely holiday and were able to spend time with your loved ones, whether in a small gathering or via zoom. Instead of our usual Christmas Eve celebration for 30, it was just the 4 of us this year. We wanted to do something fun since we were not going to see everyone this year. So, we had hot chocolate bombs made, got everyone a mug, wrapped it all up in a little gift bag, and dropped them off to our family on Christmas Eve. After the Santa dropoffs, we made appetizers, watched a movie, and opened gifts. Since the entire month of December felt a little off, I'm excited today to wrap up the year and share everything I loved about it.
And, since it's the end of the month, it's time to link up with Shay and Sheaffer. I'm sharing everything I loved in December. The prompts are below, so if you're a blogger, check it out and join the fun; if not, I'd love it if you participated in the comments!
What We're Eating
I've pretty much eaten horribly since quarantine started. I'm getting a head start on my new year's resolution to eat healthier and trying to eat more salads. We're fans of this kale, apple, cranberry, and bacon salad is delicious, and this greek salad is fresh and tasty.
What I'm Reminiscing About
My husband has a big family, and my mother-in-law always hosted Christmas Eve. When she passed away, we took over hosting. It felt so strange this year – the first time in 18 years – to not have family over to celebrate Christmas. Here's a throwback from 2002!
What I'm Loving
PMD Clean Smart Cleansing Device. I got one in my fall CAUSEBOX and never gave it much thought until the other day. I don't know what I was waiting for – this cleansing device is amazing! It's essentially a vibrating silicone brush that gives your face a deep clean. Your skin feels so soft and clean, plus you can use it to apply your serums, so they absorb deeper.
MeCare Bourbon Infused Bodyline. I first shared this brand in my stocking stuffer gift guide, and since then, I've tried a few more of their bourbon-infused products and can't say enough good things about them. Handcrafted in small batches with natural ingredients, these products smell amazing and help combat dry skin.
What I'm Working On
Since migrating my blog from Blogger to WordPress in October, I've realized that my site wasn't SEO optimized on the Blogger platform. With 700 published posts, this is a major project. I'm slowly tackling several posts a week currently have 150 updated. On a separate note, can you believe I have 700 posts under my belt? It really doesn't seem that long ago that my daughter encouraged me to start my blog!
What I'm Watching
Everything Christmas…Love Actually, The Holiday, Elf, Home Alone, Miracle on 34th, Holidate, While You Were Sleeping, Scrooged, and The Grinch. What are your favorite holiday movies?
What I'm Wearing
Winter is here, and I'm all about cozy layers and sweaters. Are you following me on  Instagram and LIKEtoKNOW.it? I'd love it if you gave me a follow for daily style inspo.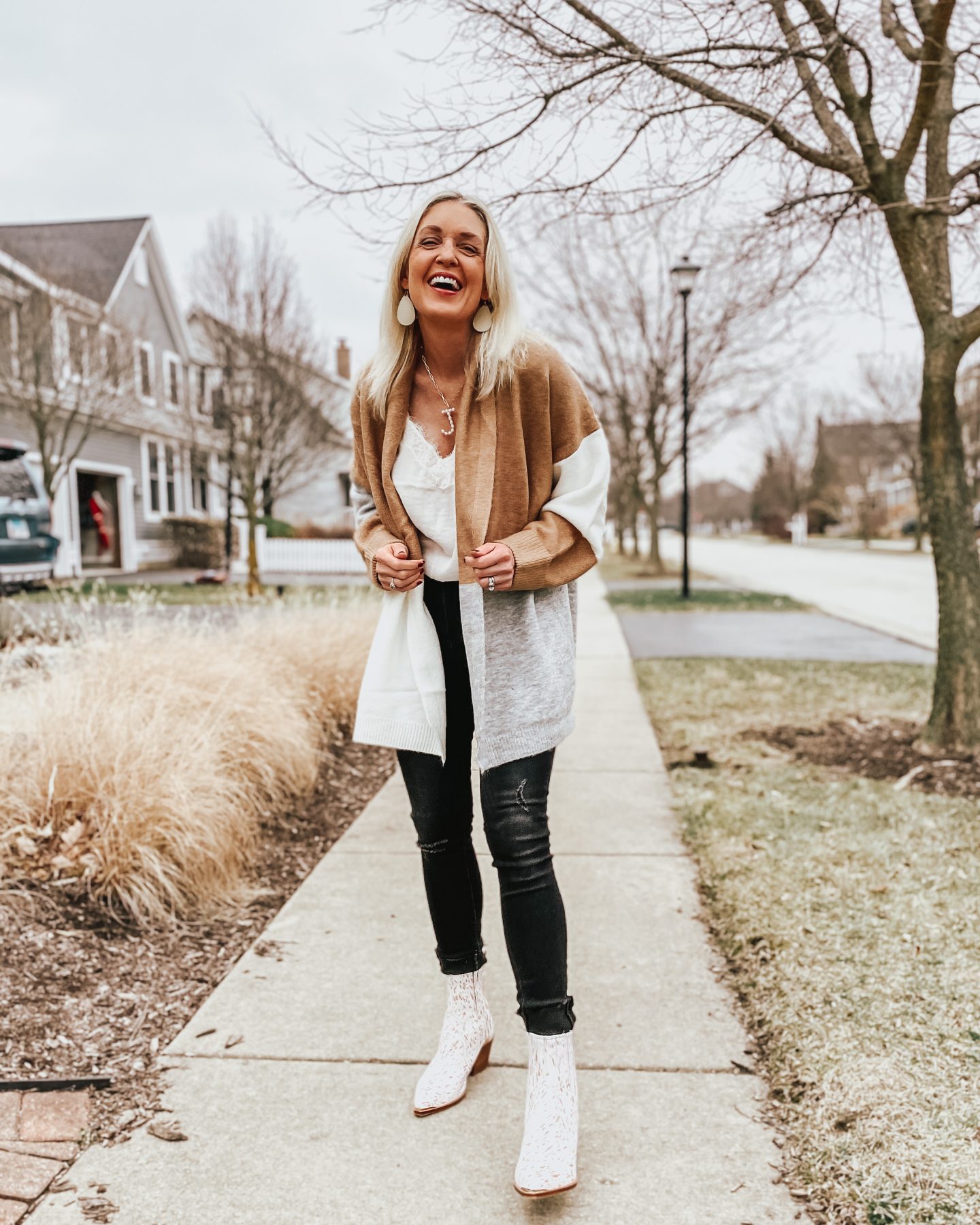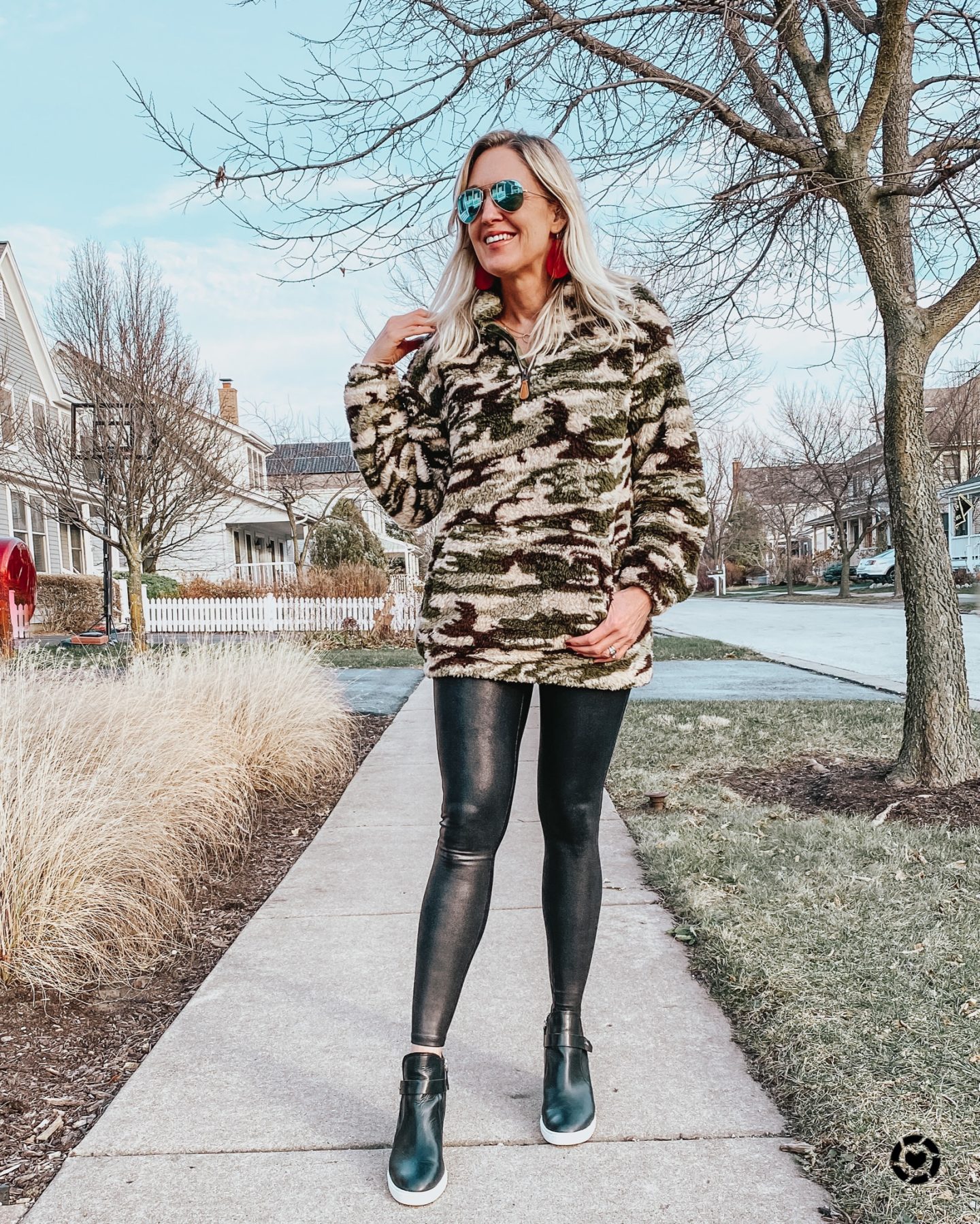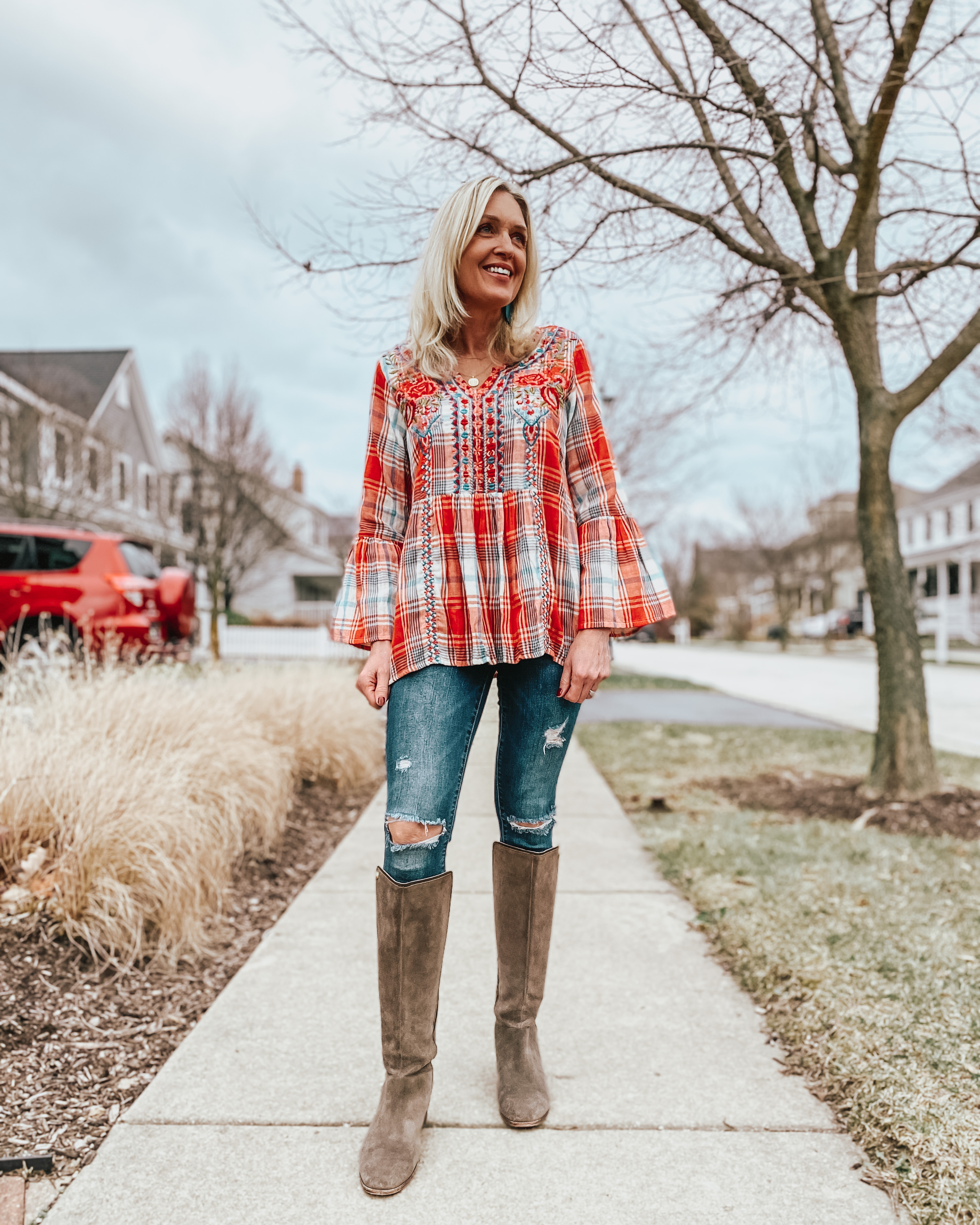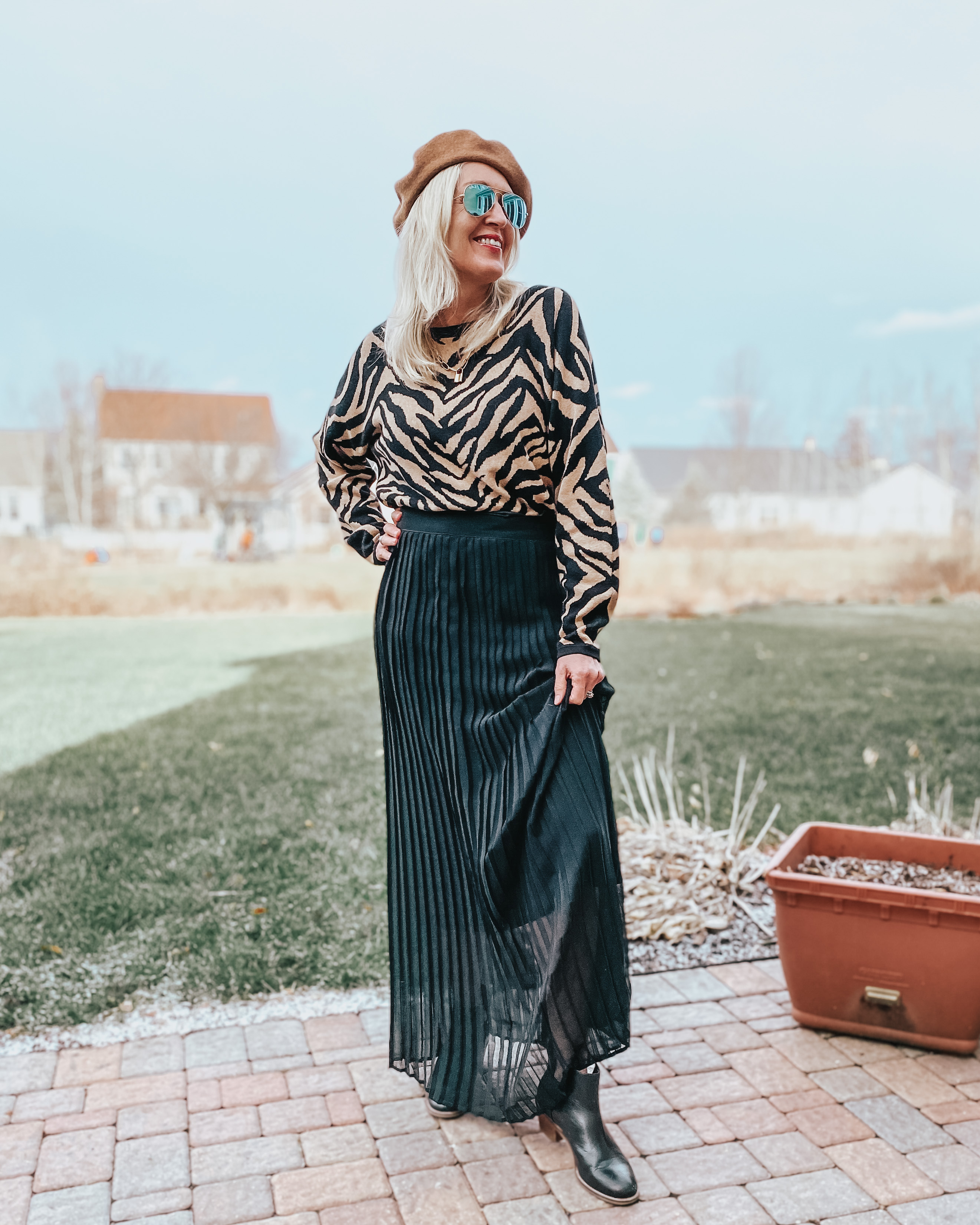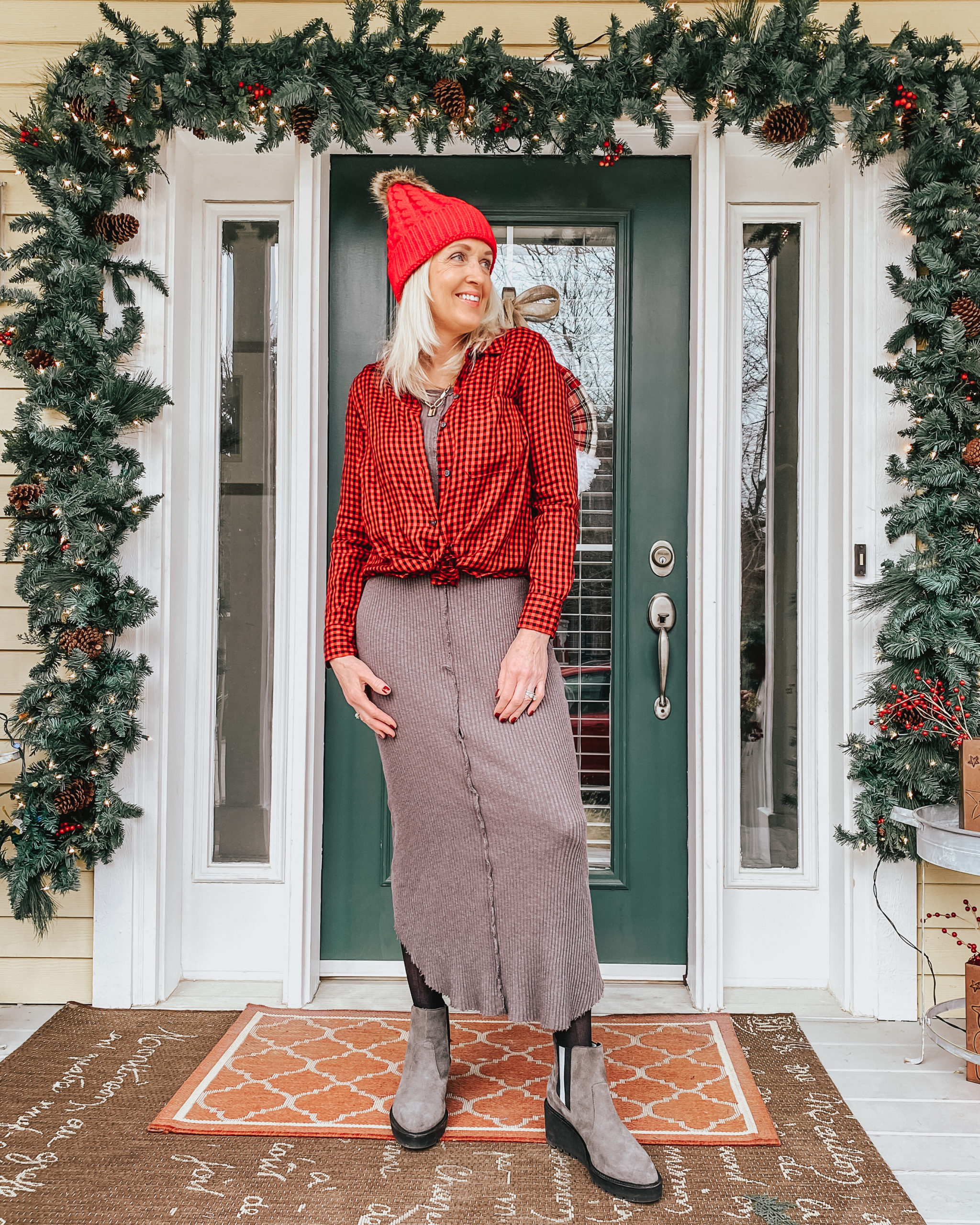 Shop all of these outfits here.
What I'm Looking Forward to Next Month
2021 and a fresh new year! Peace out 2020!
Thank you for reading Things I Loved in December. I'll be back on schedule next Tuesday, January 5th! Cheers to 2021!
If you liked this post, you can subscribe here or follow me on Feedly | Bloglovin | Instagram | Pinterest | Facebook
Linking up here.