Do you feel like every time you open your email or go into a store, there's a deal being thrown at you? Try as I might, it's been hard to stick to my budget lately. I think I've spent more while being stuck at home for the last 9 months than pre-COVID when I actually had places to go. In November, I went way over budget to treat myself to a pair of Burberry loafers that I found in a resale shop. And this month, shoes were my weakness again. It's time to hold myself accountable and my December purchases. My clothing budget is $75/month, and posting what I buy helps keeps me accountable.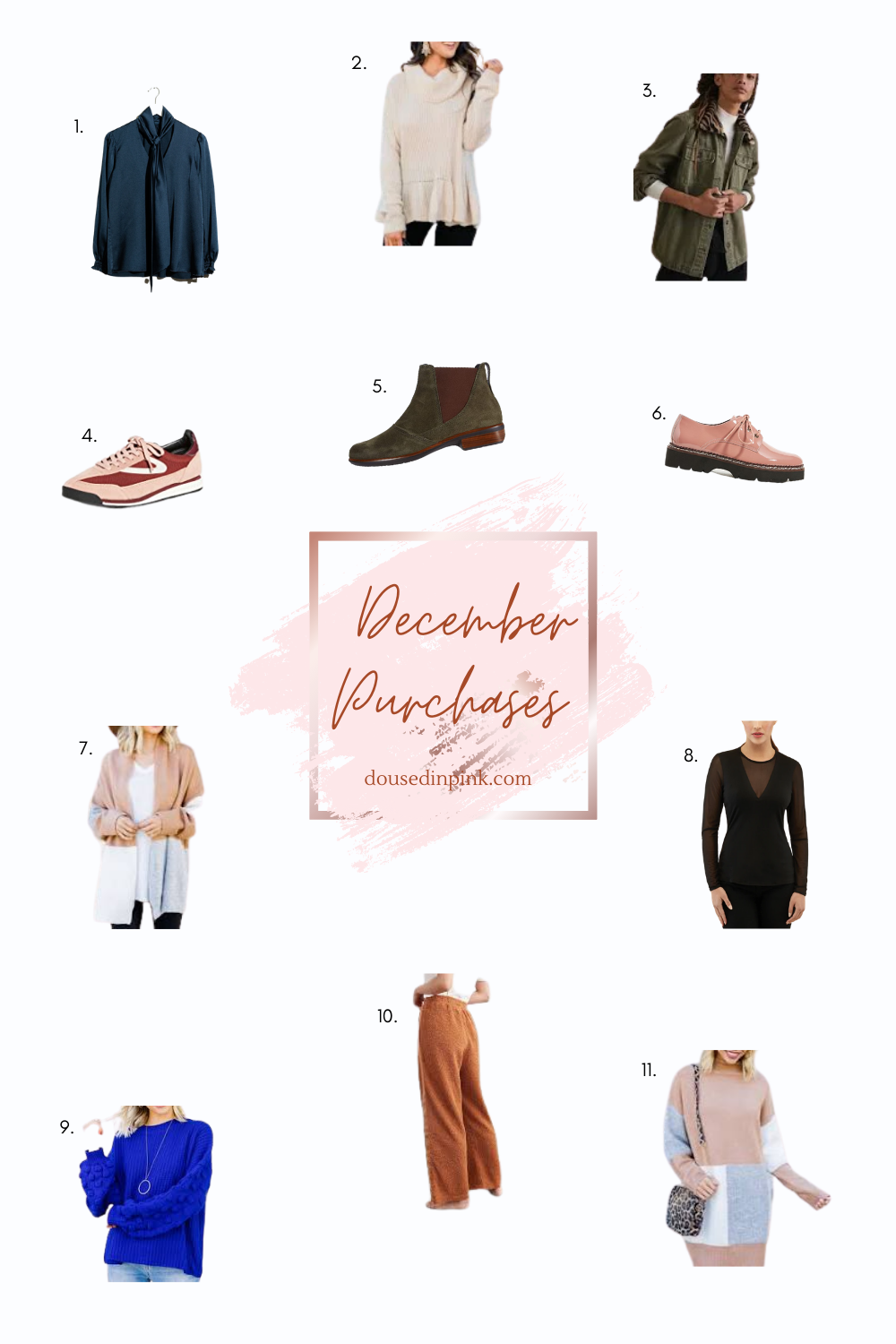 December Purchases
1 – Tie-Neck Blouse c/o Kay Celine
2 – Peplum Cowl Neck Sweater c/o Mint Julep
3 – Utility Jacket $45.00
5 – Sneakers $38.00
6 – Pink Oxfords $55.00
7 – Colorblock Cardigan c/o Mint Julep
8 – Mesh Sleeve Top c/o Kay Celine
9 – Cobalt Blue Sweater c/o Mint Julep
10 – Sherpa Pants $11 (used $25 gift card)
11 – Sweater Dress c/o Mint Julep
Total: $149.00
Shop My December Purchases:

Another month over budget. I'm switching up my strategy in 2021. First, I've upped my monthly budget to $100. That seems to be the magic number for most months. When I researched how much the average woman spends monthly on clothing the range was $150 – $400/month. And, instead of meeting a monthly goal, I'm going to be subtracting from my annual budget of $1200. It will be interesting to see what my balance is at the end of the year and if this strategy makes a difference. I'll also be sharing tips throughout the year on to be stylish on a budget. I'd love to hear your suggestions on how you stay on track! Let me know in the comments!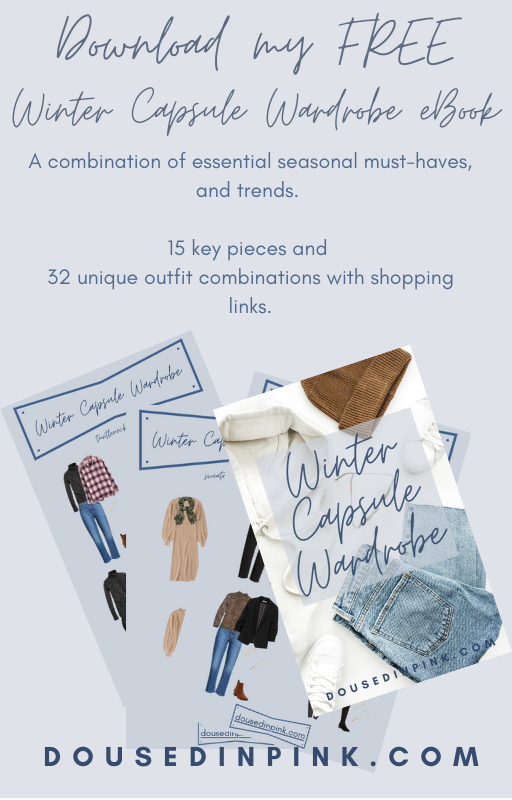 Also see: August Purchases and What I Bought in September
As always, thank you for reading! Stay healthy and safe!
If you liked this post, you can subscribe here or follow me on Feedly | Bloglovin | Instagram | Pinterest | Facebook
Linking up here.