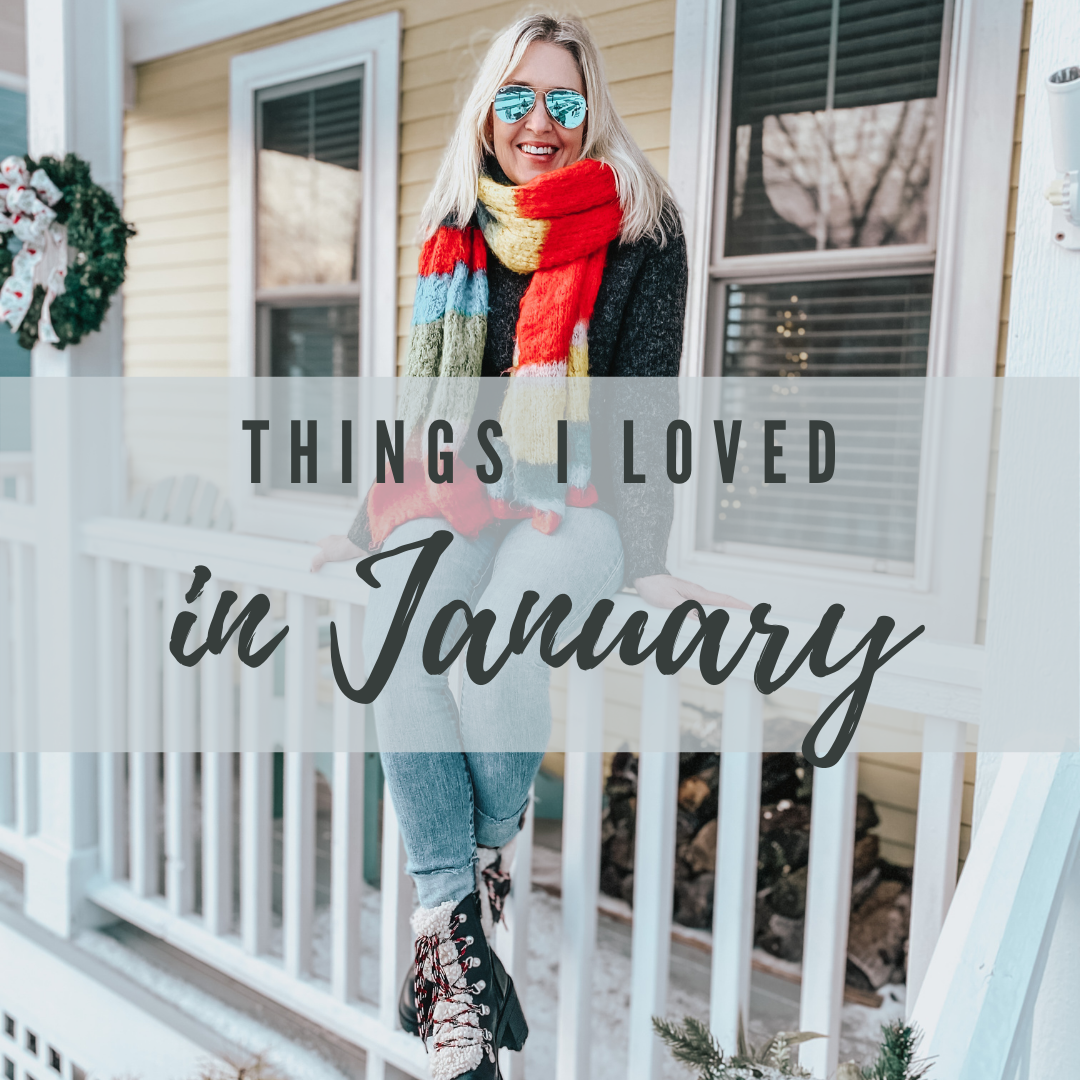 Well, this month seemed to blow right past us. It's time to link up with Shay and Sheaffer and share all of the things I loved in January. The prompts are below, so if you're a blogger, check it out and join the fun; if not, I'd love it if you participated in the comments!
What I'm Reminiscing About
I blinked, and our daughter went from age 2 to 20.
Do you remember my Nearly Natural Garland Review back in November? I was so impressed with Nearly Natural that I wanted to share them again with you. They are having a huge Valentine's Day sale with 25% off their Valentine's Day collection. Whether you are looking for silk roses, orchids, succulents, or plants, they have an amazing selection that you will love. I picked out the cutest artificial pink rose arrangement for my entryway complete with a farmhouse style stand and chalkboard. The blooms are absolutely beautiful and look so fresh and natural!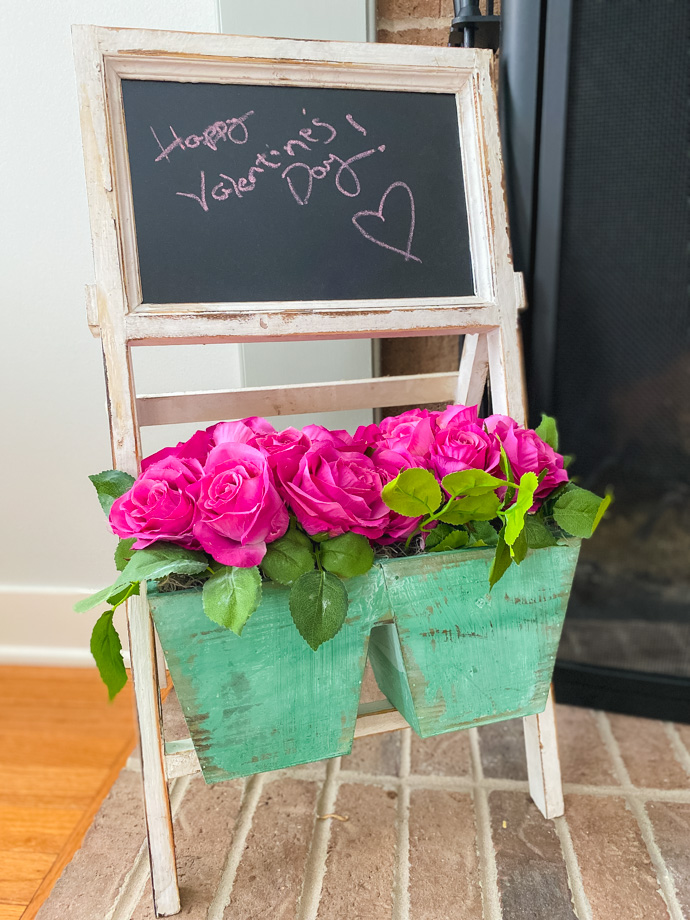 I'm a huge fan of
Tula skincare
and love the mission behind the brand to encourage women to embrace their skin. They've just launched their new
Balancing Act biodegradable pH balancing toner pads
. These are great for dullness, breakouts, and uneven skin tone. The clean formula is gentle, alcohol-free, and infused with wild mint leaf. So refreshing to use!
You can get 15% off with my code INPINK15
.
You see me wearing aviators in most of my posts. They have been my go-to sunglasses for years. I had been putting off buying a new pair because of the investment, but, recently found an affordable replacement through
Peepers
!
My new aviator sunglasses are polarized
, offer UV400 protection and come in 4 color options.
The best part is that they are only $25!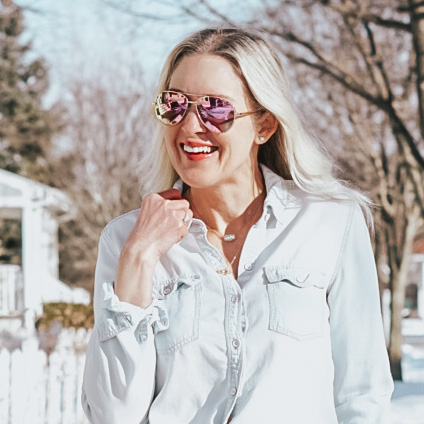 What We've Been Up To
We got out of the house for the first time since the beginning of November and met a small group of friends at Top Golf. It's an open-air, three-story driving range that has different games you can play. They have heaters and table service. It was so much fun!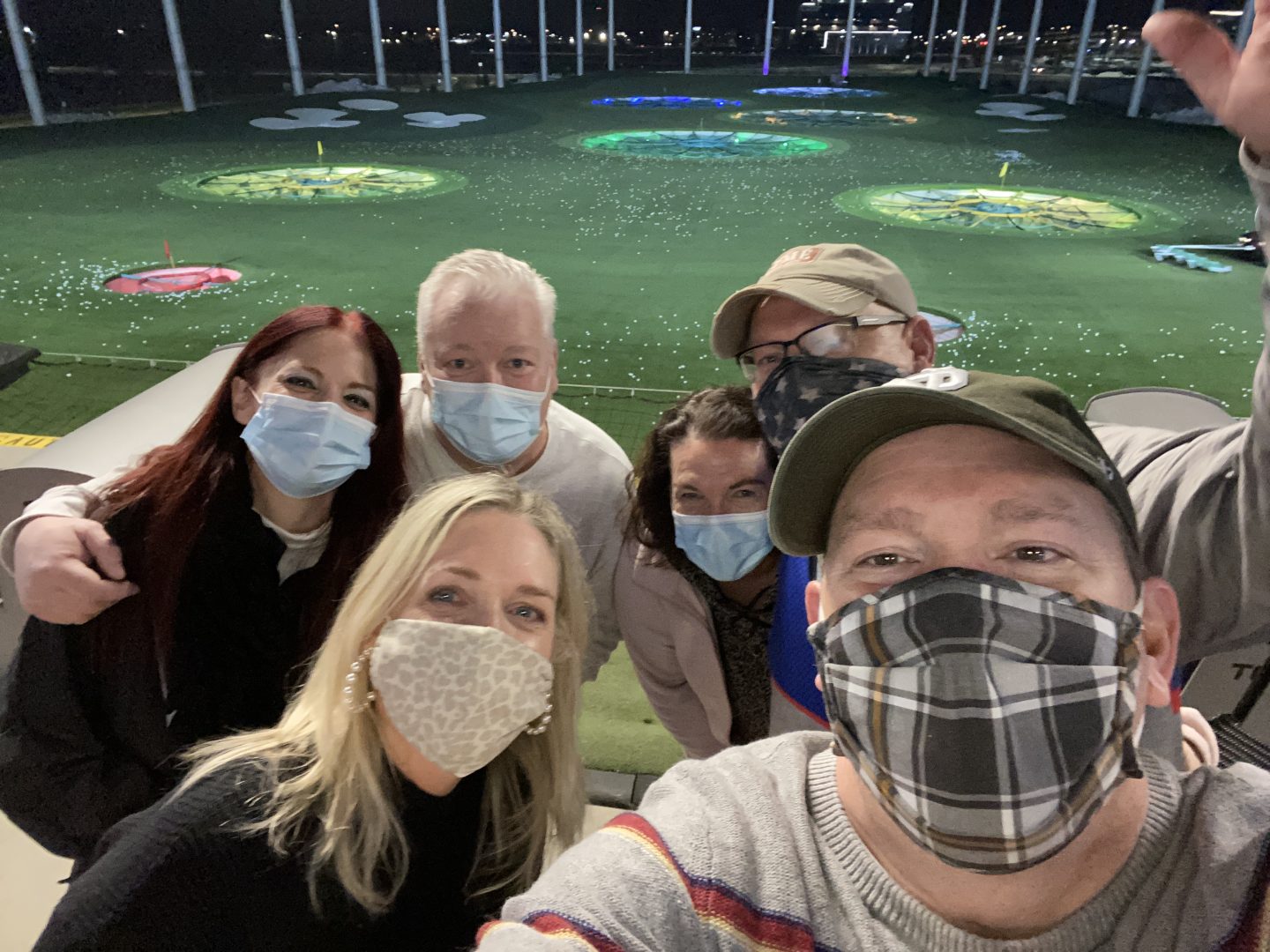 What I'm Working On
2021 content planning. I usually have my content planned out for the quarter, but I seem to be scrambling week to week so far this year. I really want to deliver content that's valuable to you. I'm going to
host a small 30-minute zoom call
in early February with a group of 5 of my readers to talk about what your style and/or beauty struggles are and what content you'd like to see this year.
I'll buy you a Starbucks for your time!
Please email at dousedinpink@gmail.com if you are interested!
I hope you will join me!
What I'm Watching
We bought HBO for a month to watch The Undoing, a mystery/thriller with Nicole Kidman and Hugh Grant. Then we watched Murder on Middle Beach, a documentary series about the director's journey to solve his mother's murder and season one of The Duece, set in New York's Times Square in the '70s, with James Franco and Maggie Gyllenhaal.
What I'm Wearing
Winter is here, and I'm all about cozy layers and sweaters. Are you following me on  Instagram and LIKEtoKNOW.it? I'd love it if you gave me a follow for daily style inspiration.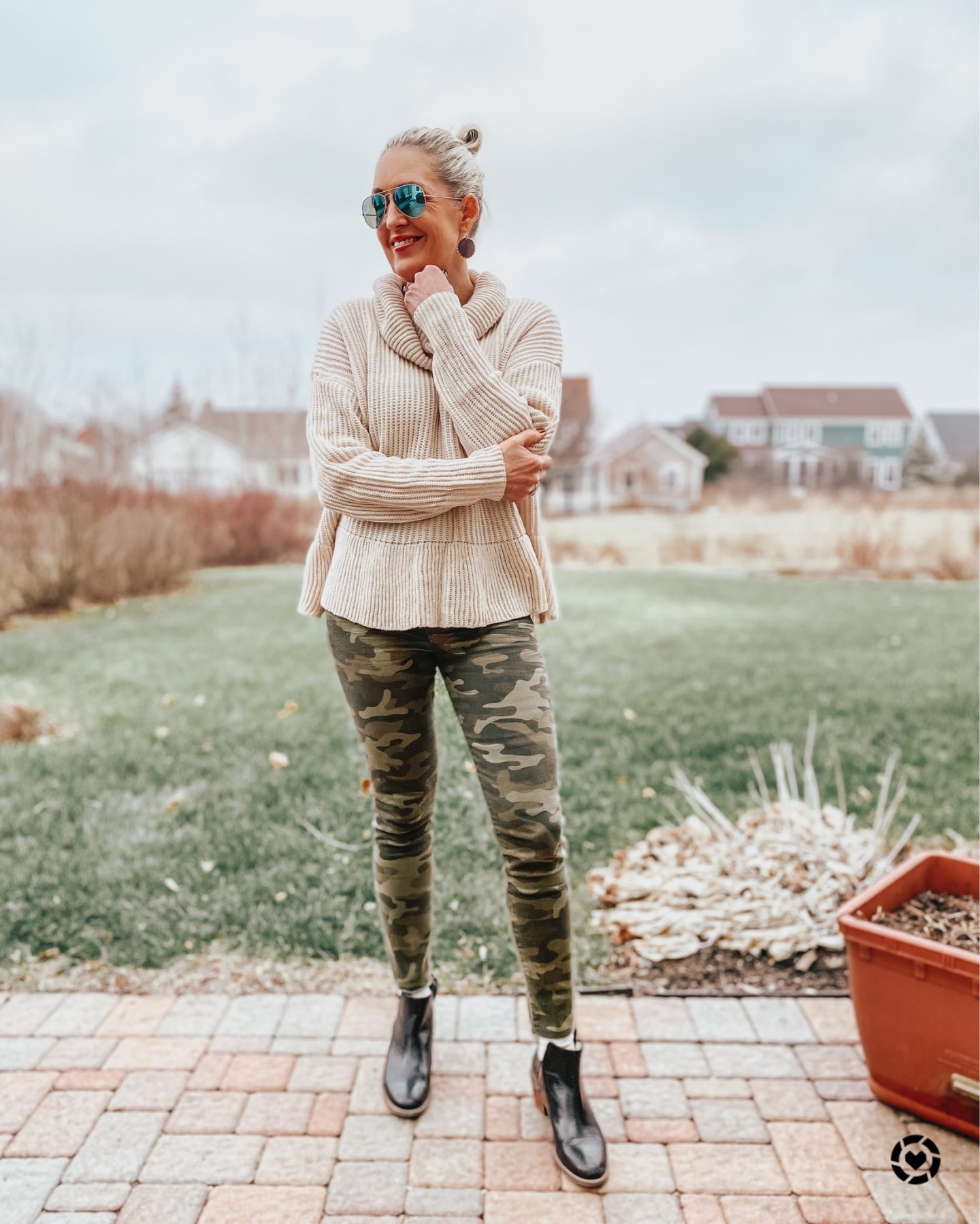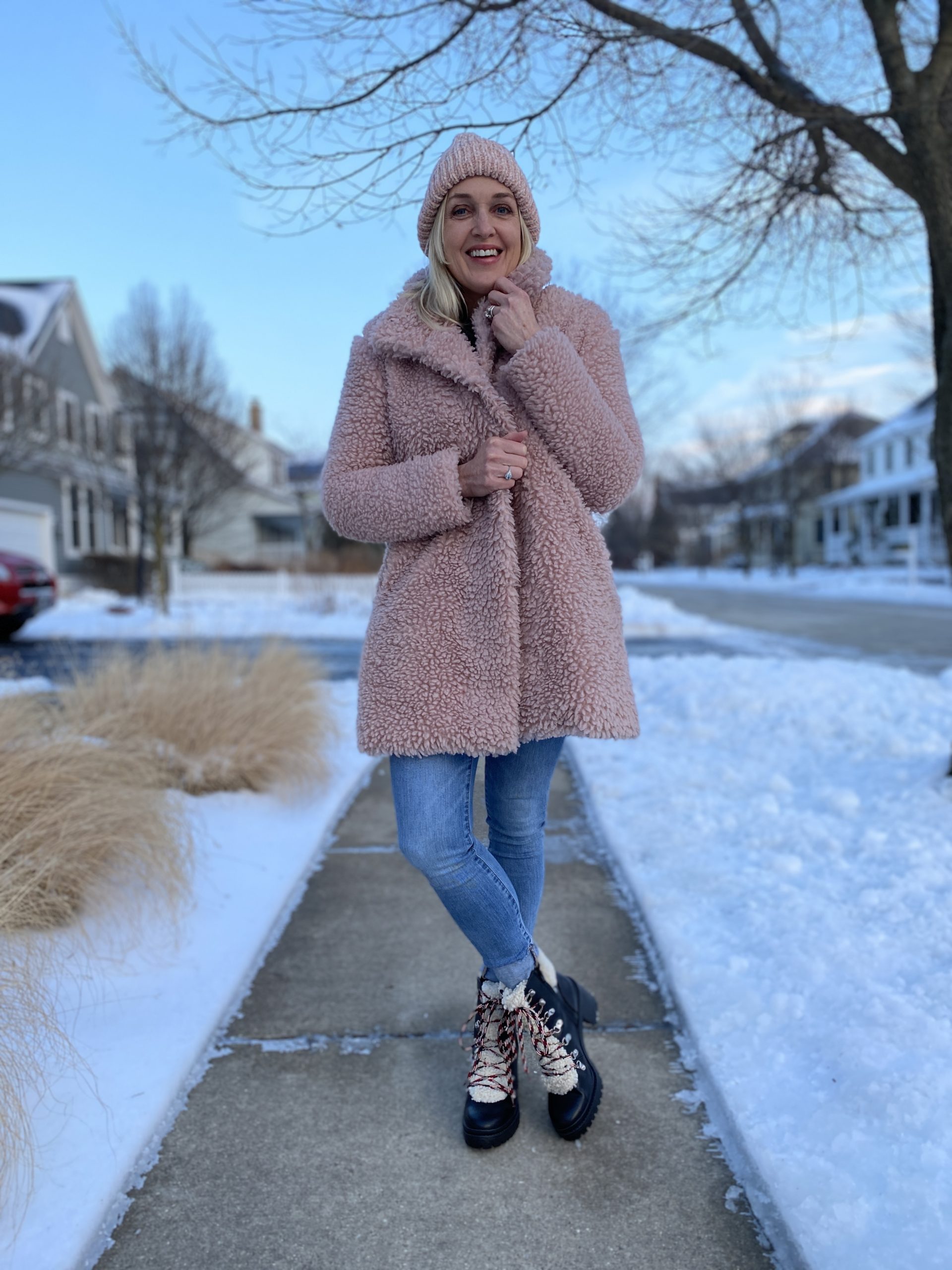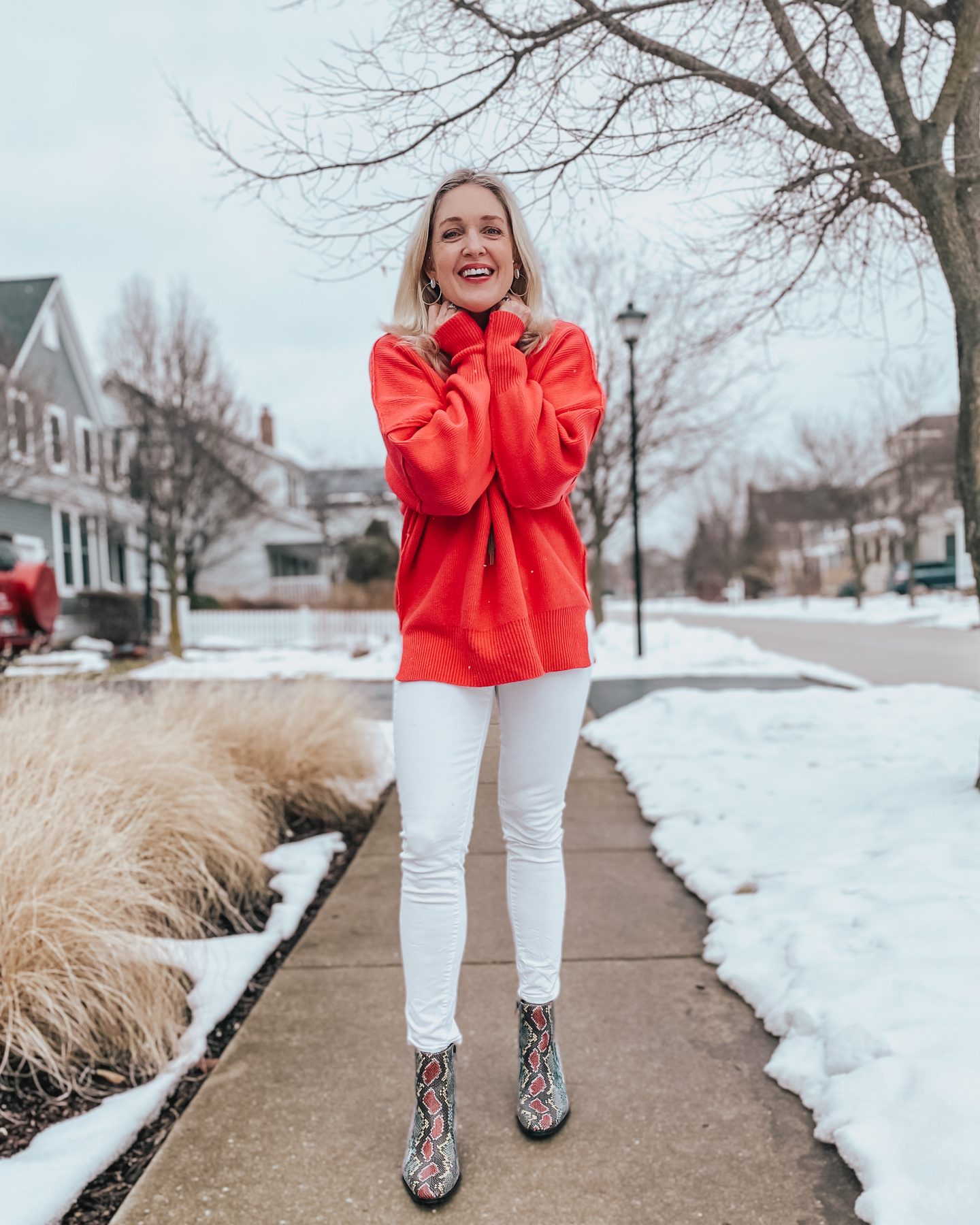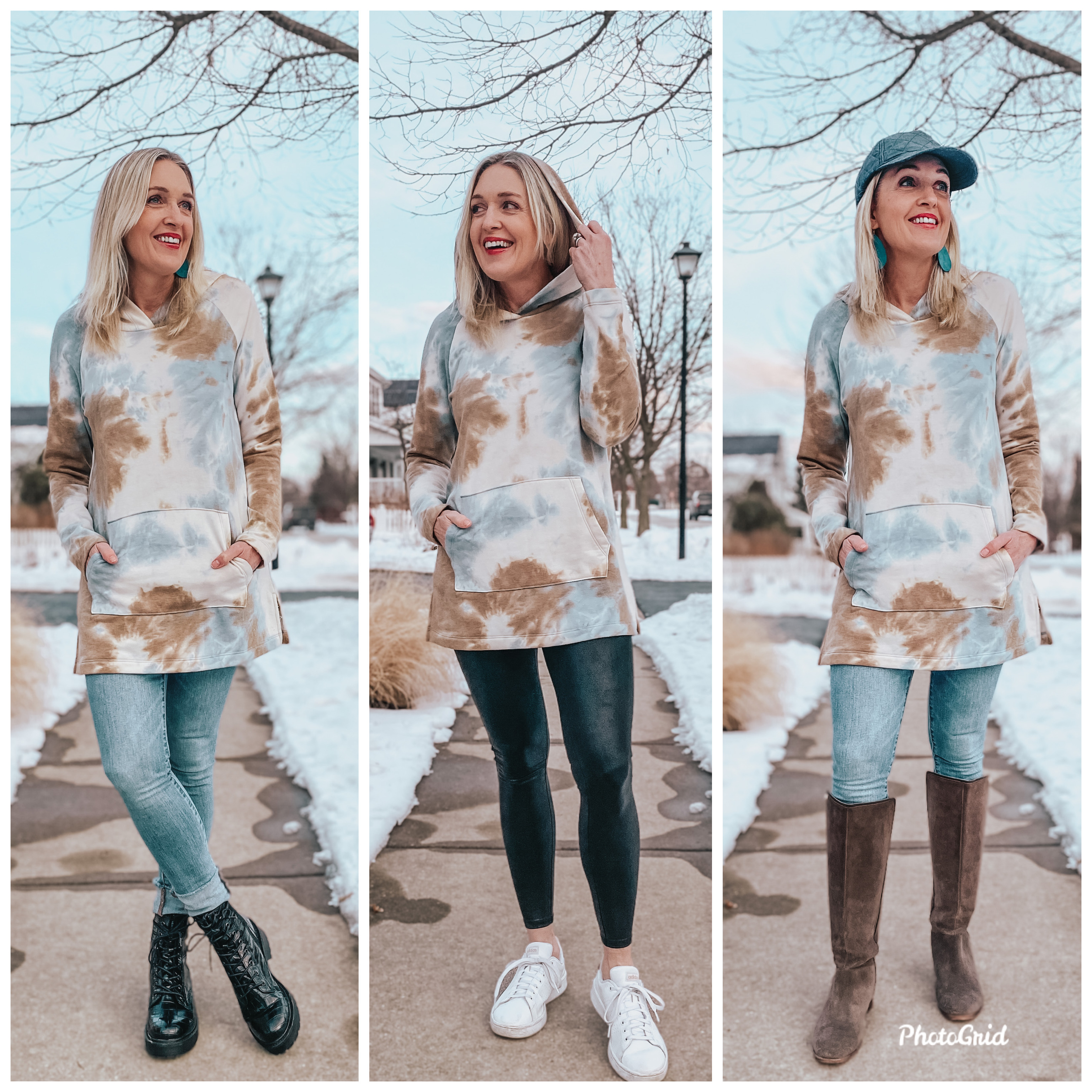 What I'm Doing This Weekend
We have a drive-up birthday party to celebrate our niece's 2nd birthday and then a zoom call to sing happy birthday to her as a group. Other than that, just the usual weekend lounging around the house. I thought I'd try making
hot cocoa bombs
that
Carrie
shared yesterday and this
coconut chicken with Thai chili lime sauce
recipe.
What I'm Looking Forward to Next Month
Another month in the books means another step towards normalcy. And, my sister is coming to visit at the end of February!
What Else is New
Have you signed up for my
free winter capsule wardrobe ebook
?  I put together a collection of 15 winter staples and created 32 outfit combinations. Each page shows the pieces you need to recreate the outfit and shopping links if it's not something you already have in your closet. Download my winter capsule wardrobe ebook
here
.
Thank you for reading Things I Loved in January!
If you liked Things I Loved in January; you can subscribe here or follow me on Feedly | Bloglovin | Instagram | Pinterest | Facebook
Linking up here.