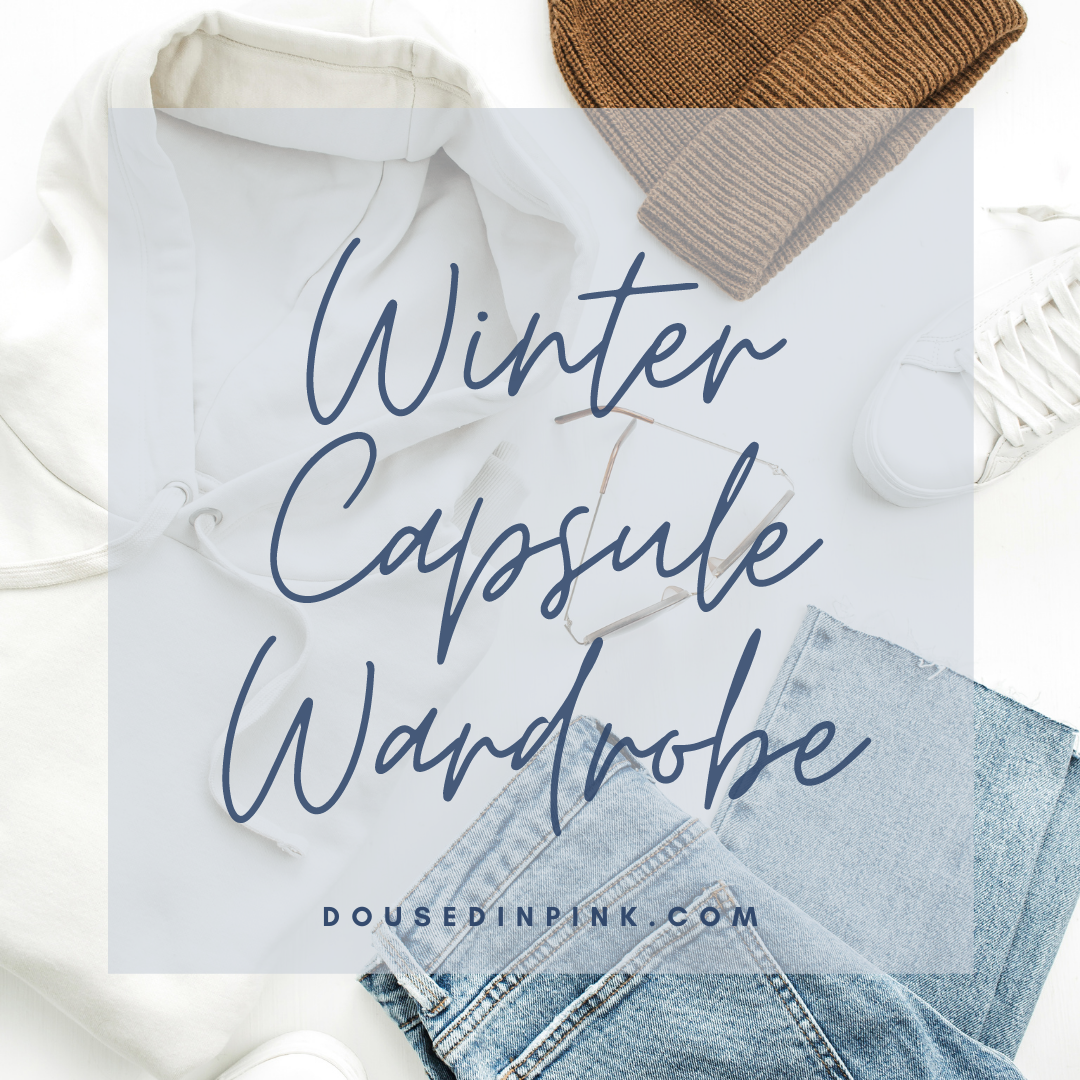 A Collection of Pieces to Mix and Match to Create Multiple Outfits
I've always been intrigued by capsule wardrobes. You know, a set number of classic pieces that can be mixed and matched to create endless outfits. Capsule wardrobes seem like they can be restrictive, but they actually help you figure out what clothes work for your lifestyle and lets you personalize your wardrobe. They help with the constant "what am I going to wear today" conundrum and make getting dressed easier. Another bonus of a capsule wardrobe is that you'll shop less and have more money for those splurge items later on.
Are you wondering how narrowing down the pieces in your closet makes it easier to figure out what to wear? I was wondering the same thing too. Sometimes, when I look in my closet, there are too many options, which can be overwhelming. A few seasons ago, I tried the hanger trick, where you hang everything in your closet in reverse and then as you wear clothes, turn the hanger around. It helps you weed out what you really don't wear anymore so you can donate or recycle it, and it was eye-opening.
How I Built My Capsule Wardrobe
Anyway,  I decided to take the plunge and create a winter capsule wardrobe, and I'm super excited to share it with you. I picked 15 of my favorite essentials – a combination of basics I wear the most, seasonal must-haves, and a few trends. I've also included completer pieces; 3 pairs of shoes, 2 accessories, and 5 extras to create 32 unique outfits. That's not to say you can create even more outfits. That's the beauty of a capsule wardrobe; the options are endless.
Each outfit in my Winter Capsule Wardrobe ebook shows you the exact pieces to create it. Plus, I've added shopping links if you don't already have them in your closet. When you're shopping, buy pieces that are the highest quality that you can afford within your budget, so they last for the long haul. Then use these pieces as a foundation to build on year after year and season to season.
Here's a sneak peek at a few of the outfits in my winter capsule wardrobe!  Download the complete ebook!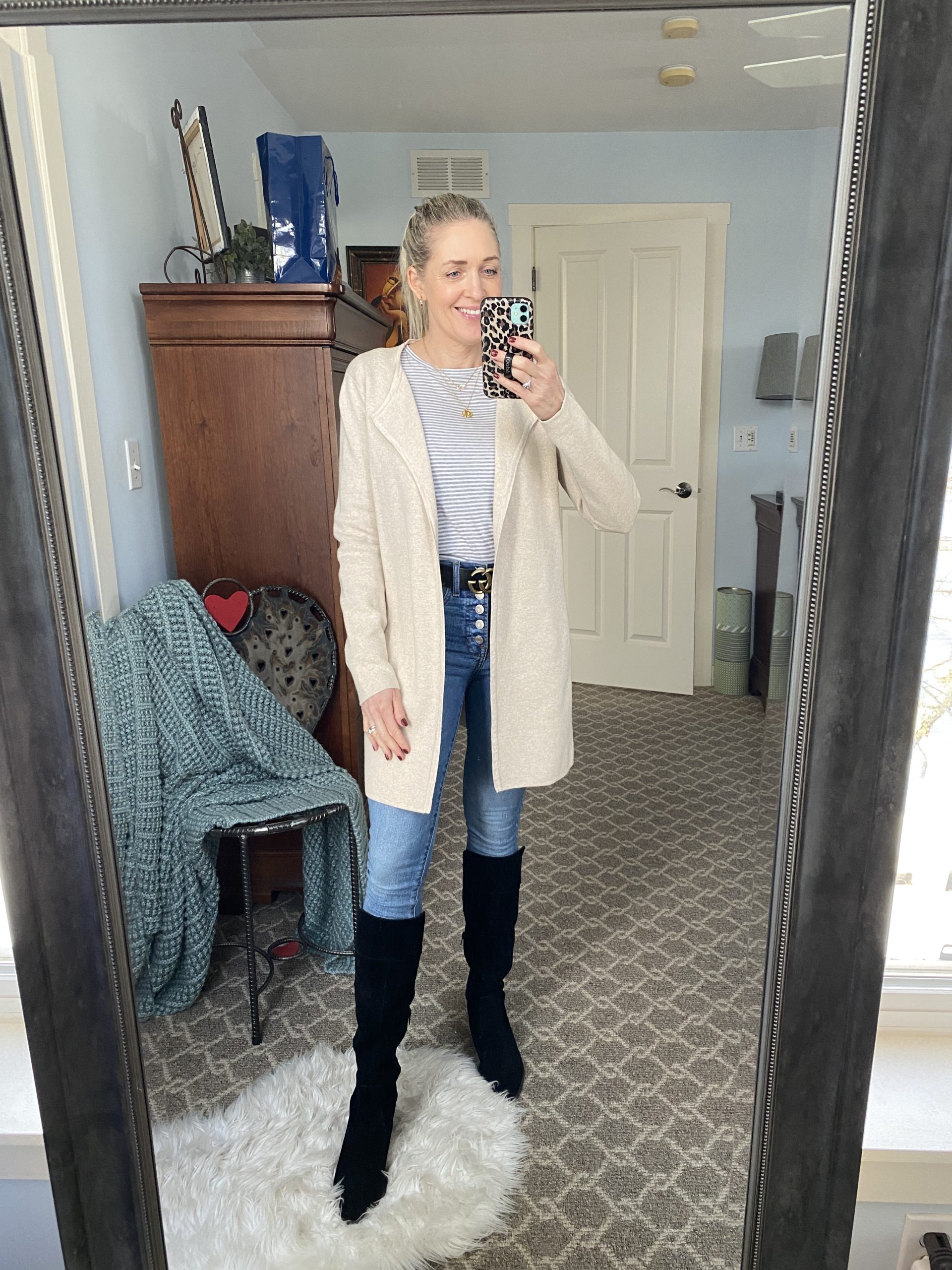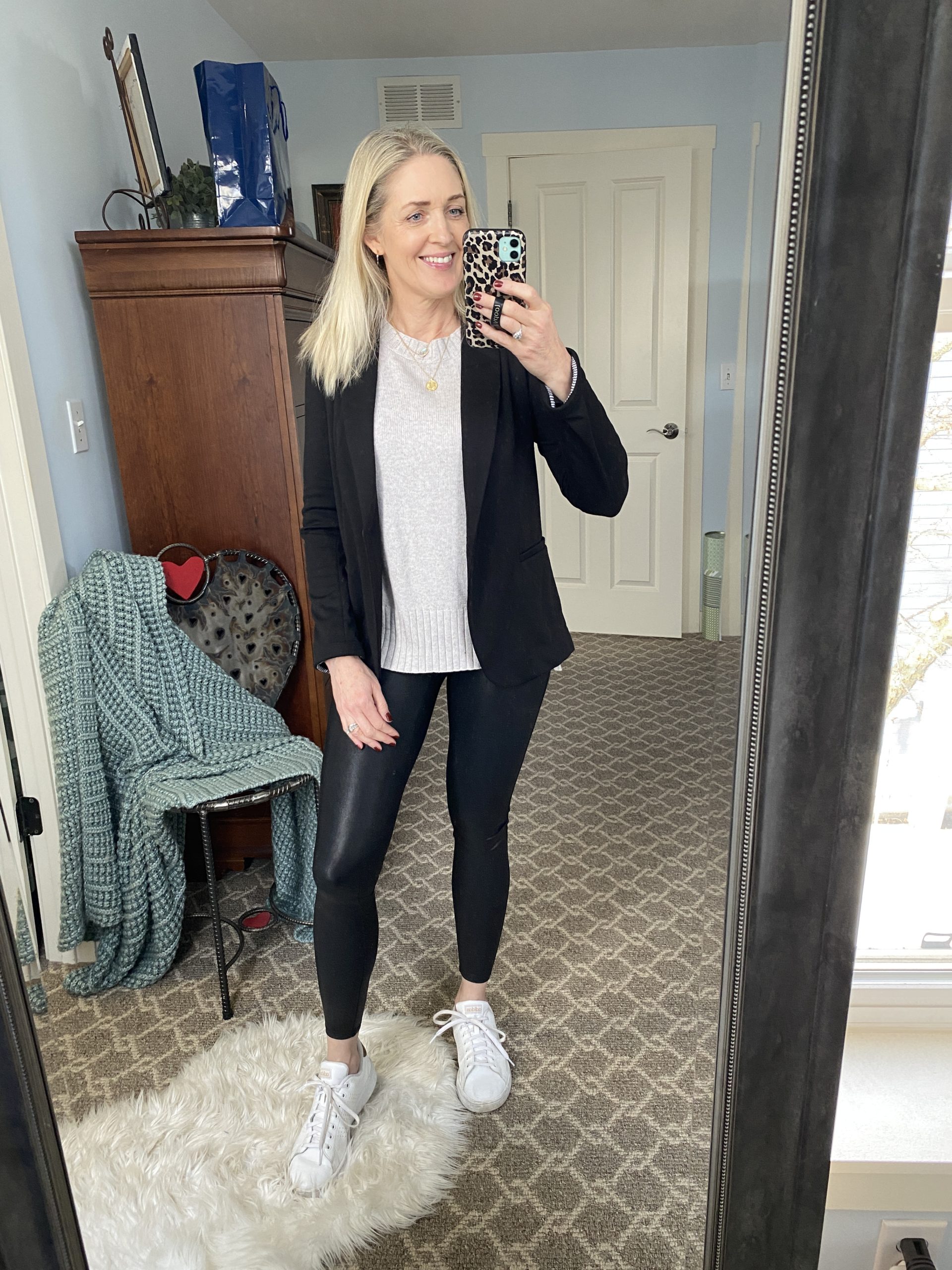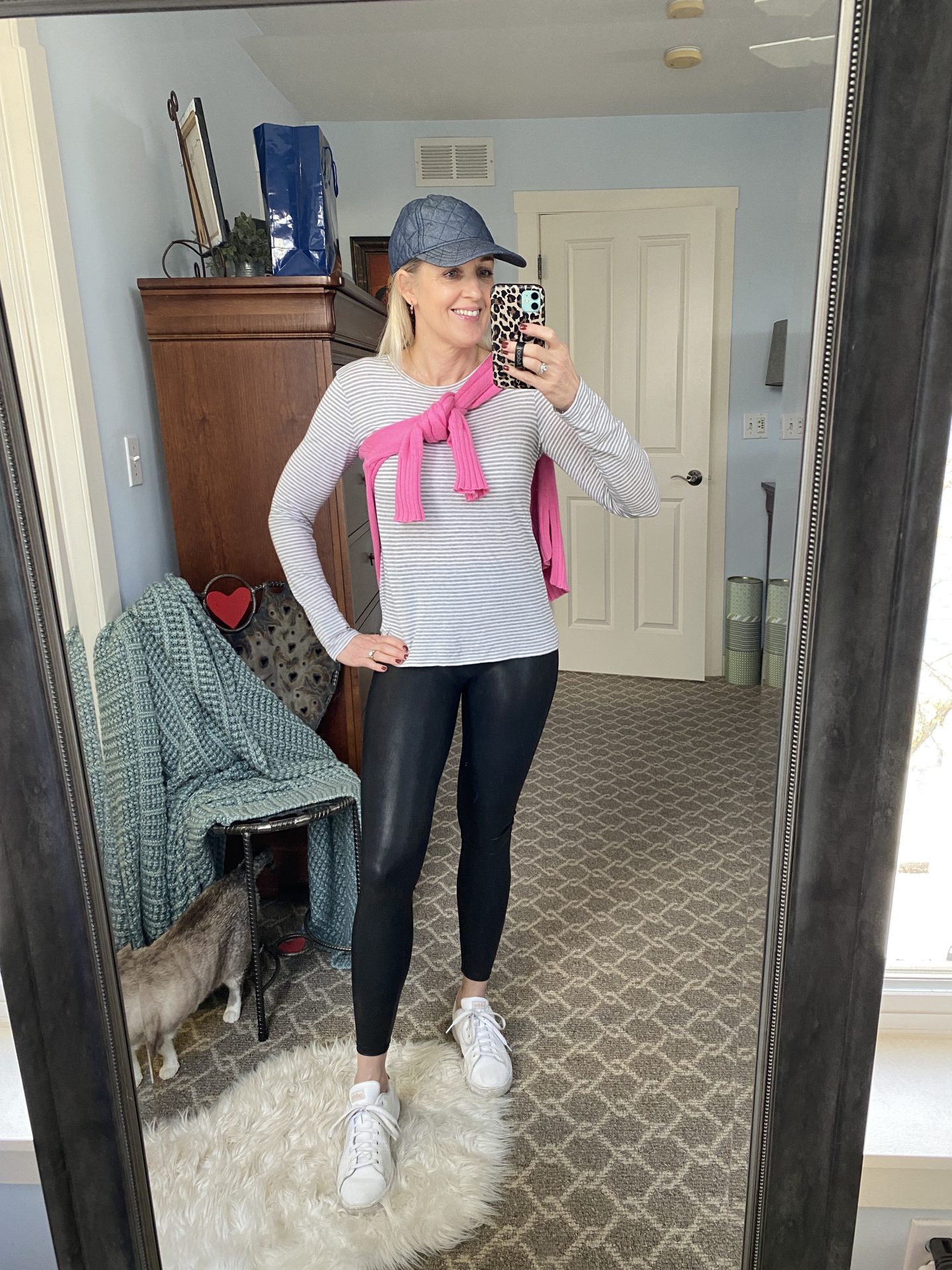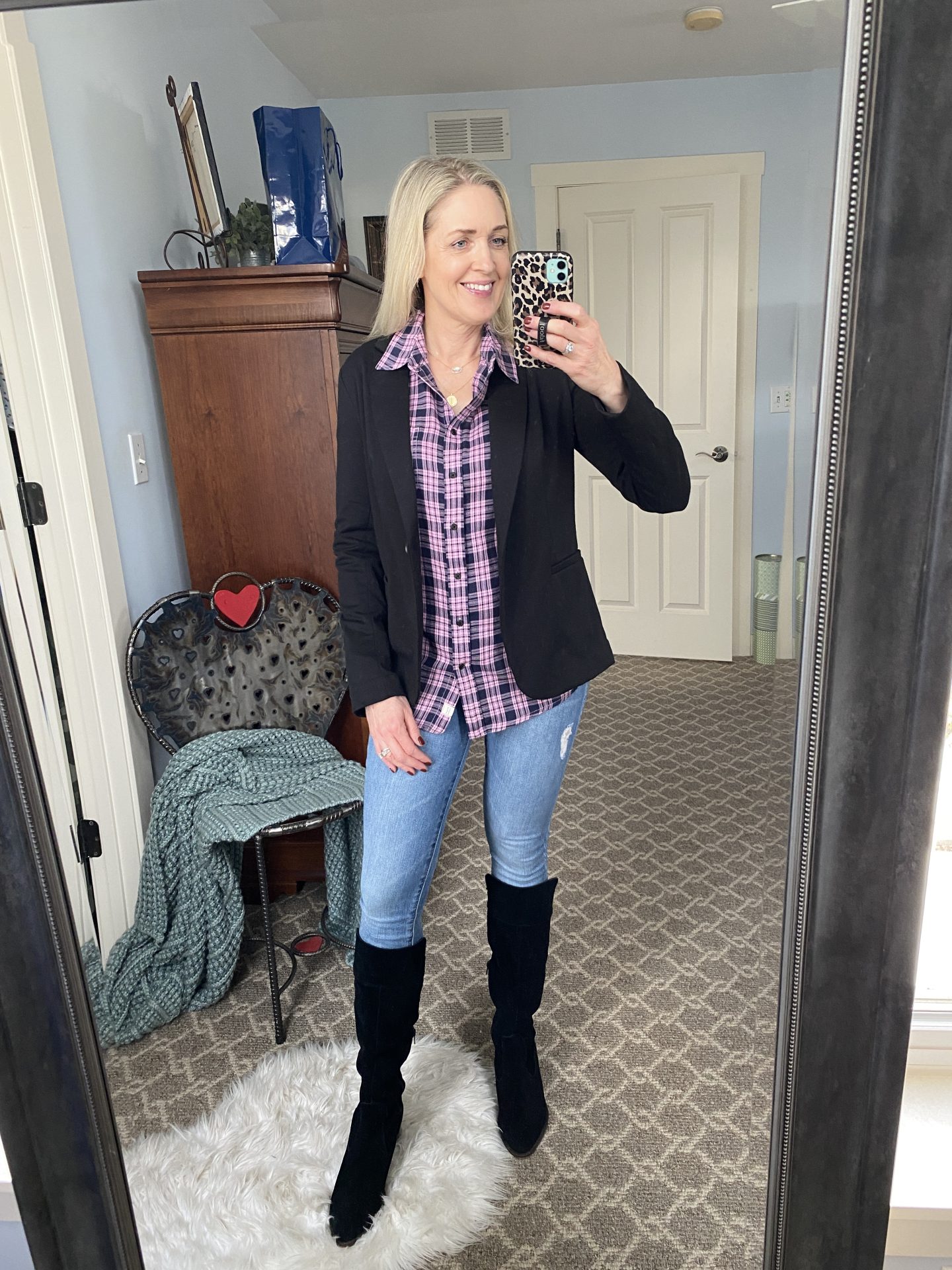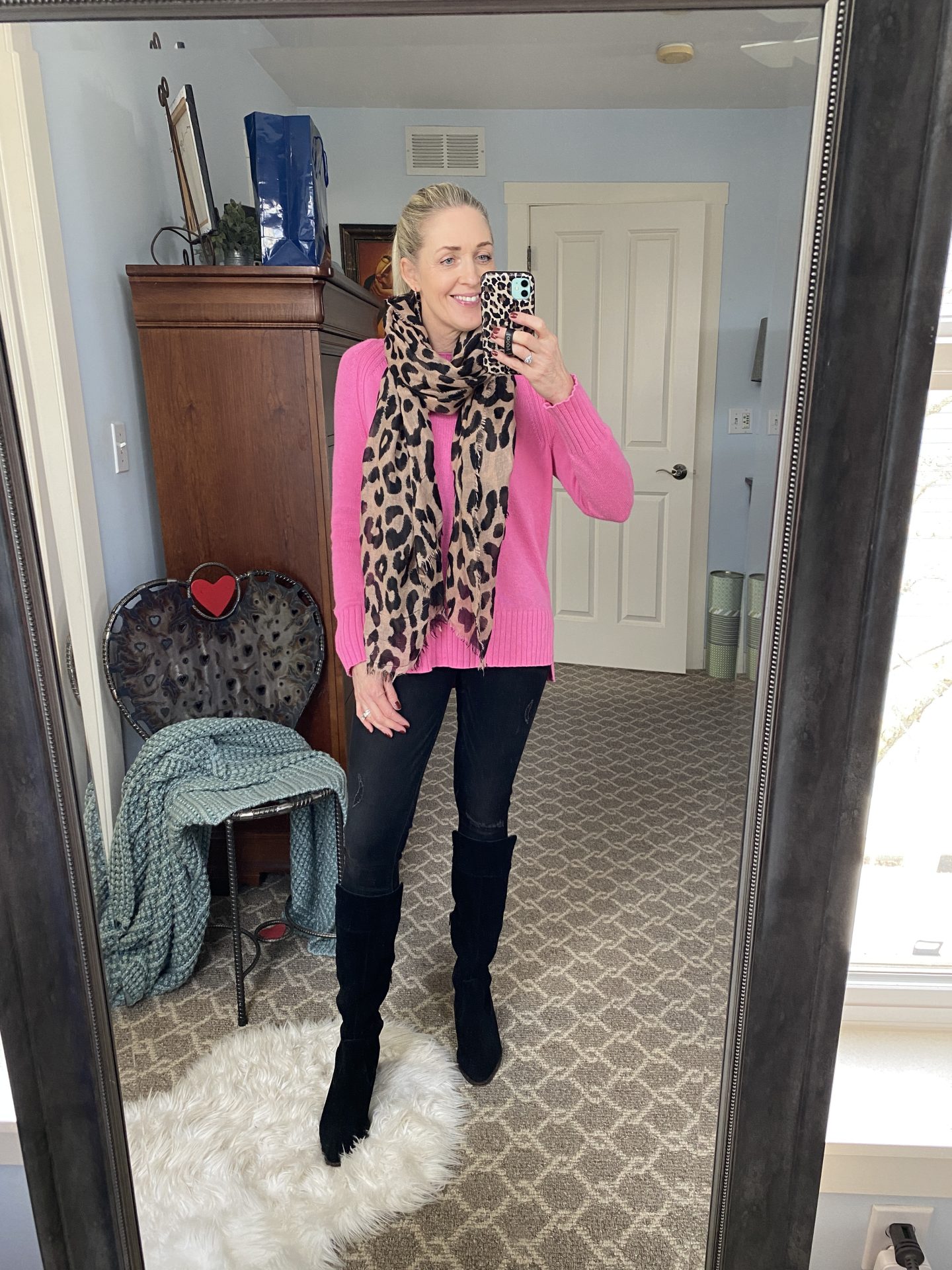 Download my FREE Winter Capsule Wardrobe that includes 15 key pieces and 32 full outfits with shopping links. All you have to do is subscribe below! If you are already a subscriber, you automatically received my Winter Capsule Wardrobe ebook this morning.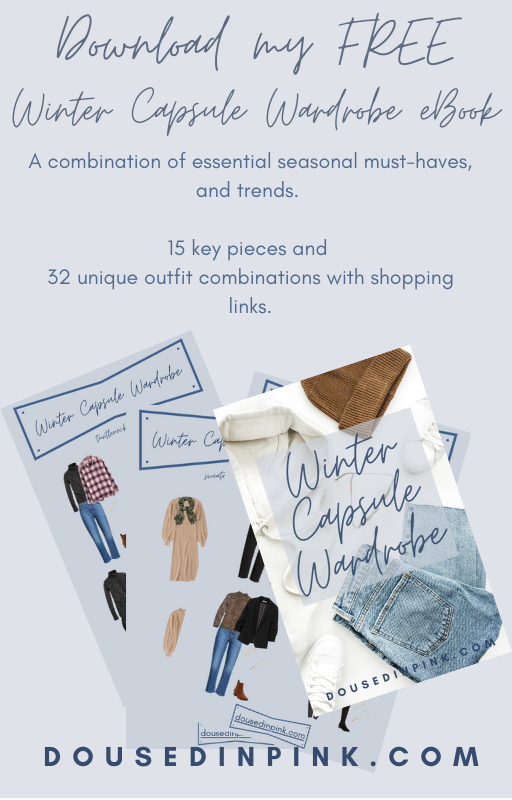 As always, thank you for reading! Stay healthy and well!
If you liked this post, you can subscribe here or follow me on Feedly | Bloglovin | Instagram | Pinterest | Facebook
Linking up here.
Now onto the linkup! I can't wait to see your outfits!
THURSDAY FASHION FILES LINKUP
Welcome to Thursday Fashion Files! Carrie, at Curly Crafty Mom, and I are excited to have you here and would love to have you link up one of your latest outfits with us at the bottom of this post. Don't forget to check out our Thursday Fashion Files Pinterest board and click HERE if you'd like to contribute!
Follow Jill:
Bloglovin', Facebook, Instagram, Pinterest, Feedly, LIKEtoKNOW.it
Follow Carrie:
Bloglovin', Facebook, Twitter, Instagram, Pinterest
Link Up Guidelines:
1. Feel free to grab our button to display on your blog sidebar. Help spread the word and share about our link up community.
2. **By adding your links, you are stating that you have the proper licensing/rights to the images in your blog posts.**
3. 
Andrea from Living on Cloud Nine is this week's featured blogger!
You are invited to the Inlinkz link party!