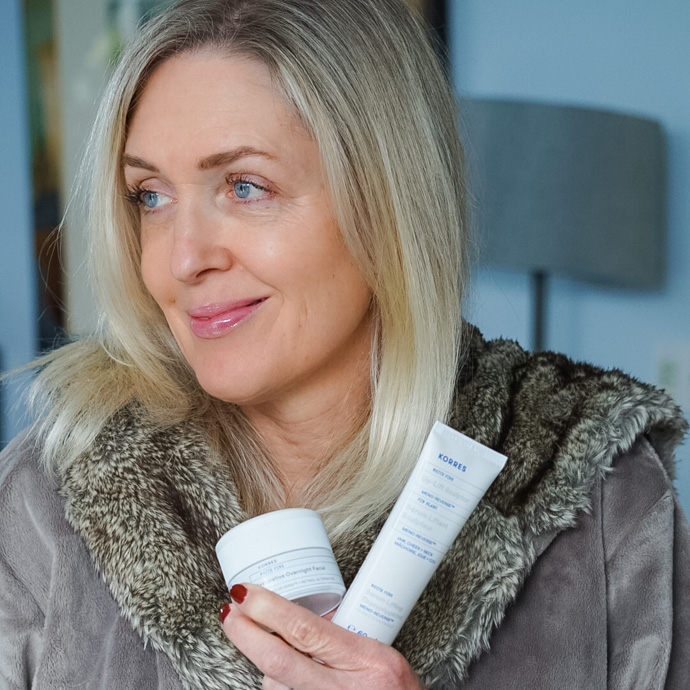 Menopausal Biological Skin Changes
Are hot flashes, mood swings, and lack of sleep the first things you think of when you hear the words perimenopause or menopause? While these are all expected changes in your body, you'll see the most significant transformation in your skin. Your body doesn't make as much collagen, and you're skin's elasticity drops. With the dip in your body's estrogen levels, your skin also becomes more dehydrated. And that's when fine lines, wrinkles, and sagging skin start knocking at your door. We all know that hydration is the key to your skin being plump and glowing, but as our skin ages, the products we've used for years may no longer be as effective as they once were. You'd think with so many skincare brands on the market, there would be products to address this issue. And now there is with KORRES White Pine Meno-Reverse skincare line. Get 15% off your purchase of the KORRES White Pine Meno-Reverse collection through February 28th with code CELEBRATEYOU15.
The KORRES Brand
KORRES uses the cleanest and most natural ingredients inspired by Greek homeopathic remedies and formulated using innovative technology. And, what they leave out of their products is equally important. They avoid over 2000 toxic ingredients. There are hundreds of harmful ingredients in most beauty products. Please read my post on Why Clean Beauty Matters to learn more about the highly unregulated personal care industry.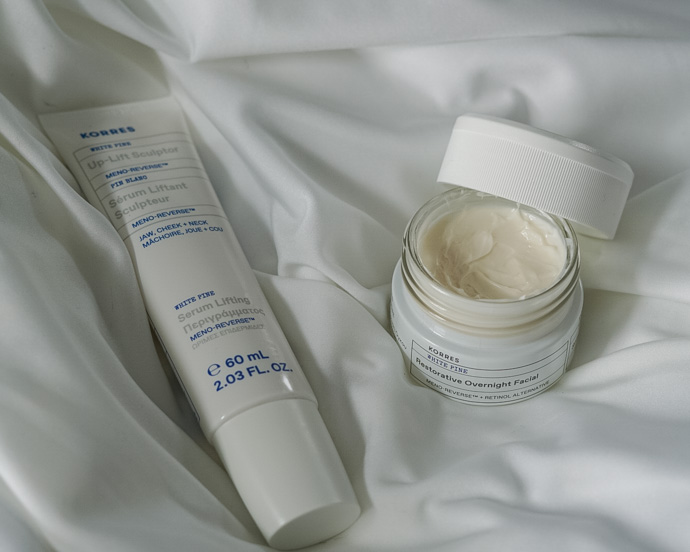 White Pine Meno-Reverse
KORRES has launched their White Pine line specifically for menopausal skin. A natural peptide blend derived from artichokes, white pine, and other potent natural ingredients. MenoReverse technology is clinically proven to restore the skin's look and feel to pre-menopausal levels. This isn't just another anti-aging line; it's a targeted treatment line with incredible results. KORRES White Pine activates new protein production, promotes skin elasticity, and repairs deep wrinkles and age spots.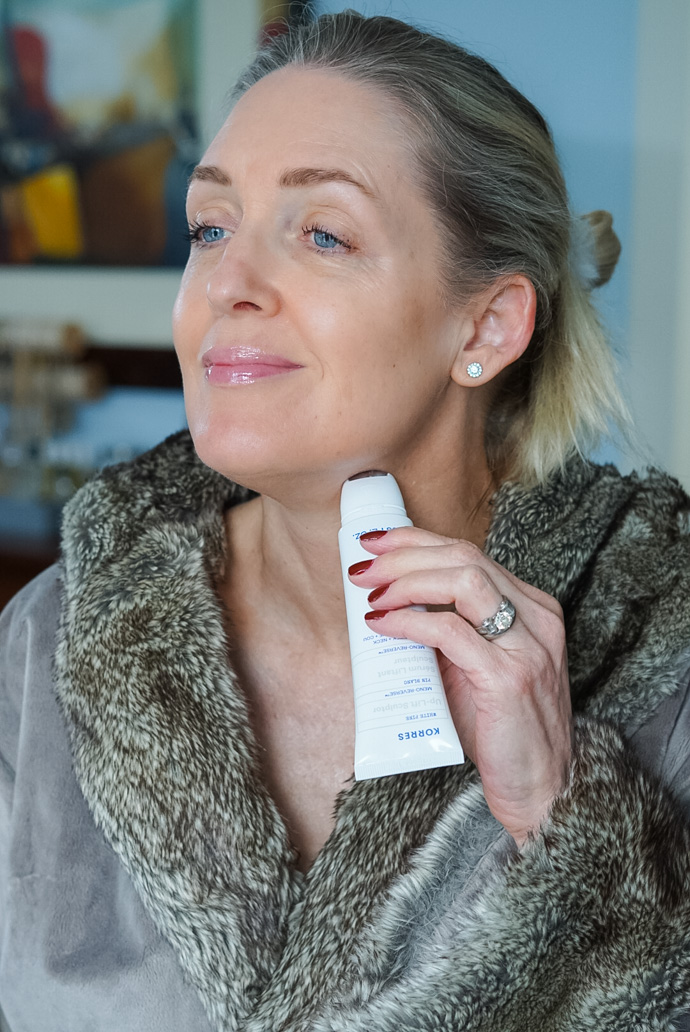 I tried two products in the targeted Meno-Reverse line. The White Pine Up-Lift Sculptor and the Restorative Overnight Facial. The first and only targeted serum with ShapeCell technology, the Up-Lift Sculptor lifts and tightens the cheek, jawline, and neck. The roller applicator made this serum easy to apply and ensure all of the product was going directly on your skin and not your hands like dropper serums. Use as part of your am and pm skincare routines.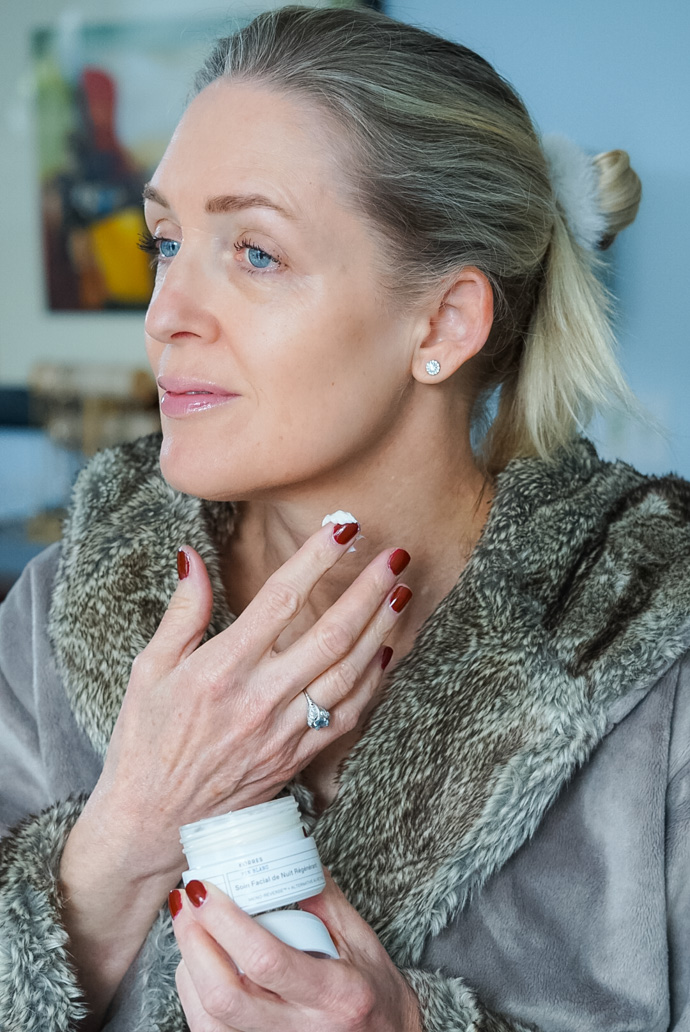 I love sleeping masks. KORRES White Pine Restorative Overnight Facial is the first and only overnight treatment specifically designed to target moisture lost from post-menopausal skin aging, restore skin lipids, and reduce moisture barrier loss. An added retinol alternative helps to smooth wrinkles through the night while the skin is in repair mode. This treatment melts right into your skin and has a light and silky texture.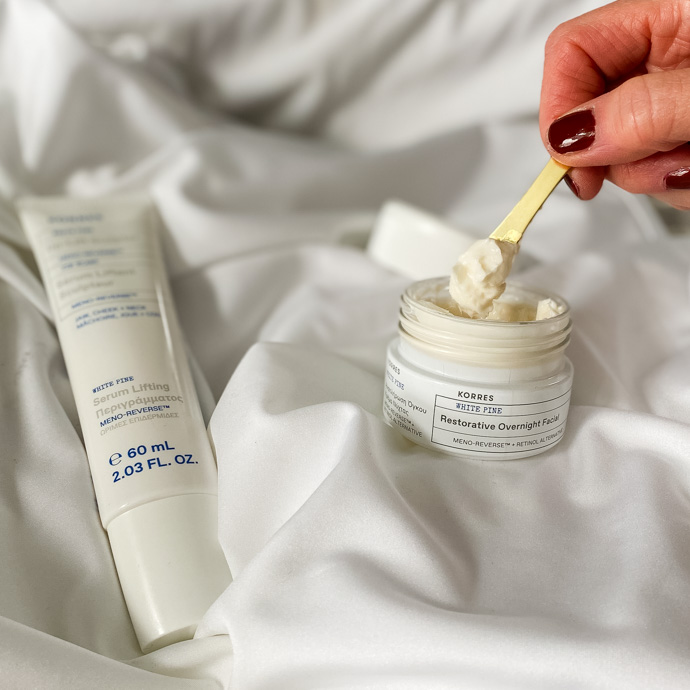 Initial Thoughts
I've been using the Up-Lift Sculptor and Overnight Facial for a week now and so far, I'm impressed. When I wake up in the morning, my skin feels soft, looks hydrated, and my fine lines are blurred. I'm excited to continue to use these and report back to you. Get 15% off your purchase of the KORRES White Pine Meno-Reverse collection through February 28th with code CELEBRATEYOU15.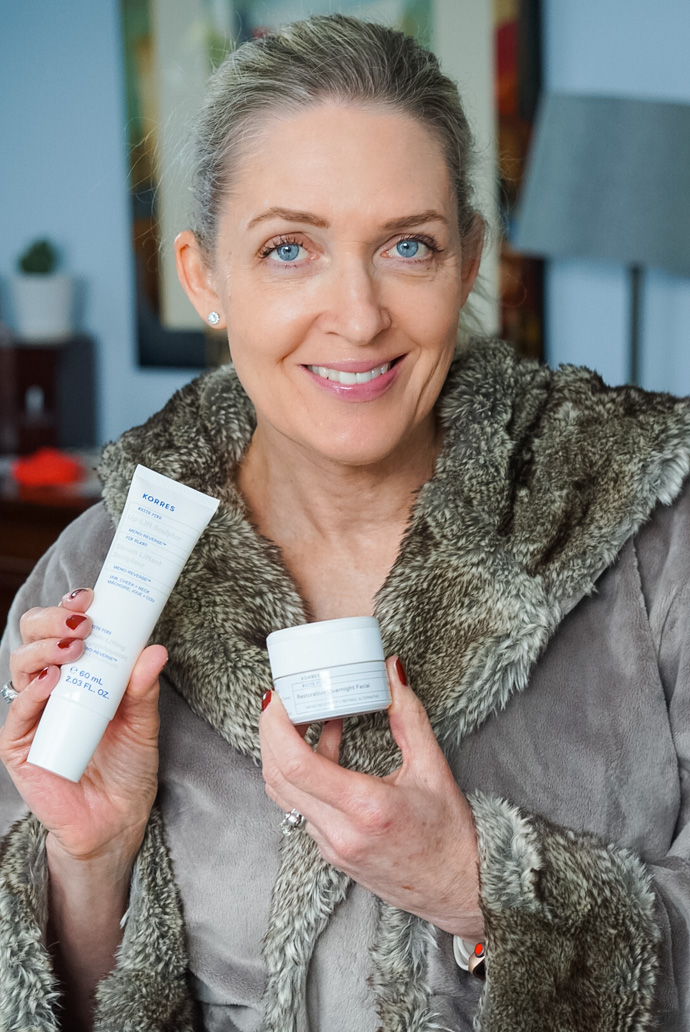 As always, thank you for reading!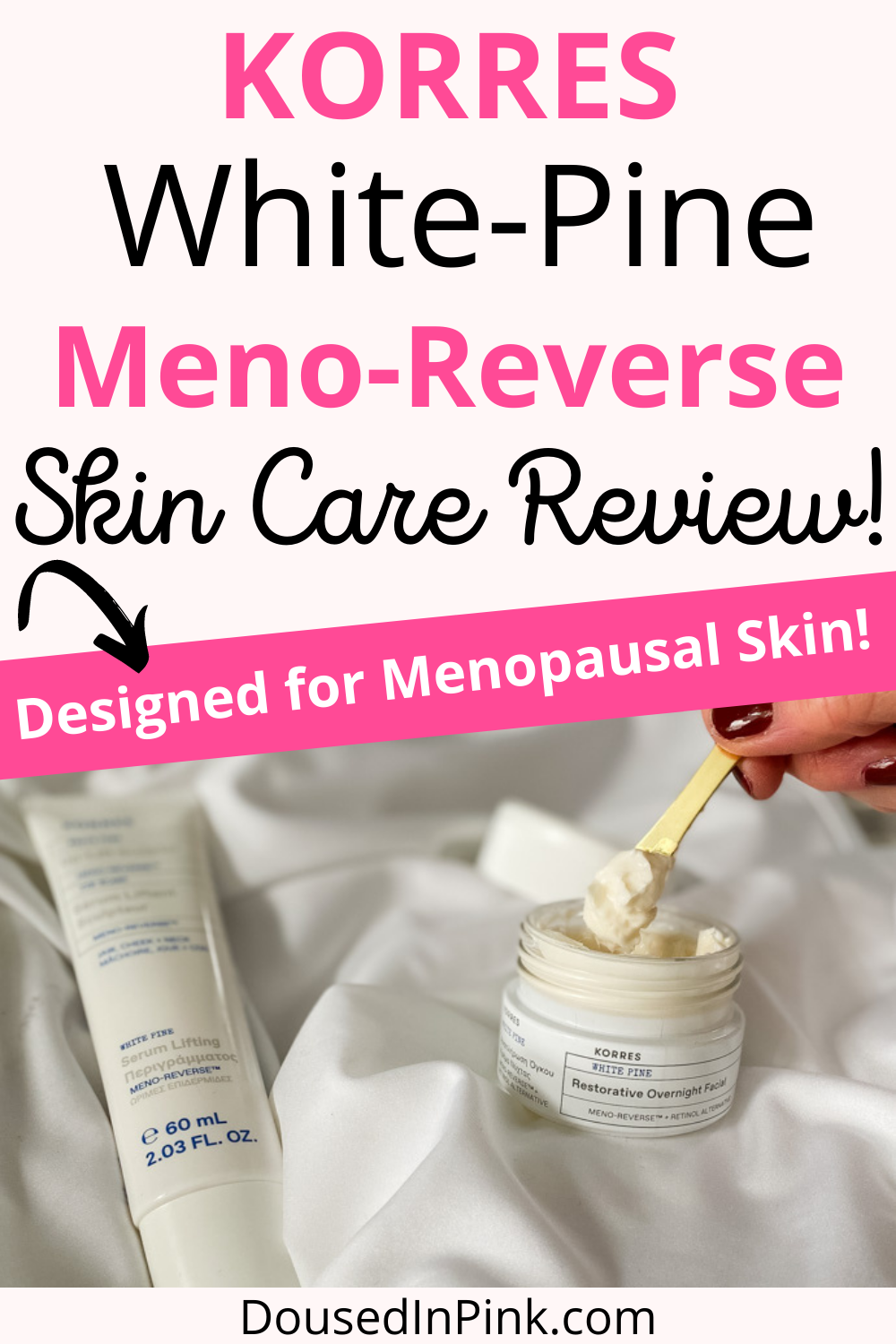 If you liked this post, you can subscribe here or follow me on Feedly | Bloglovin | Instagram | Pinterest | Facebook
Linking up here.