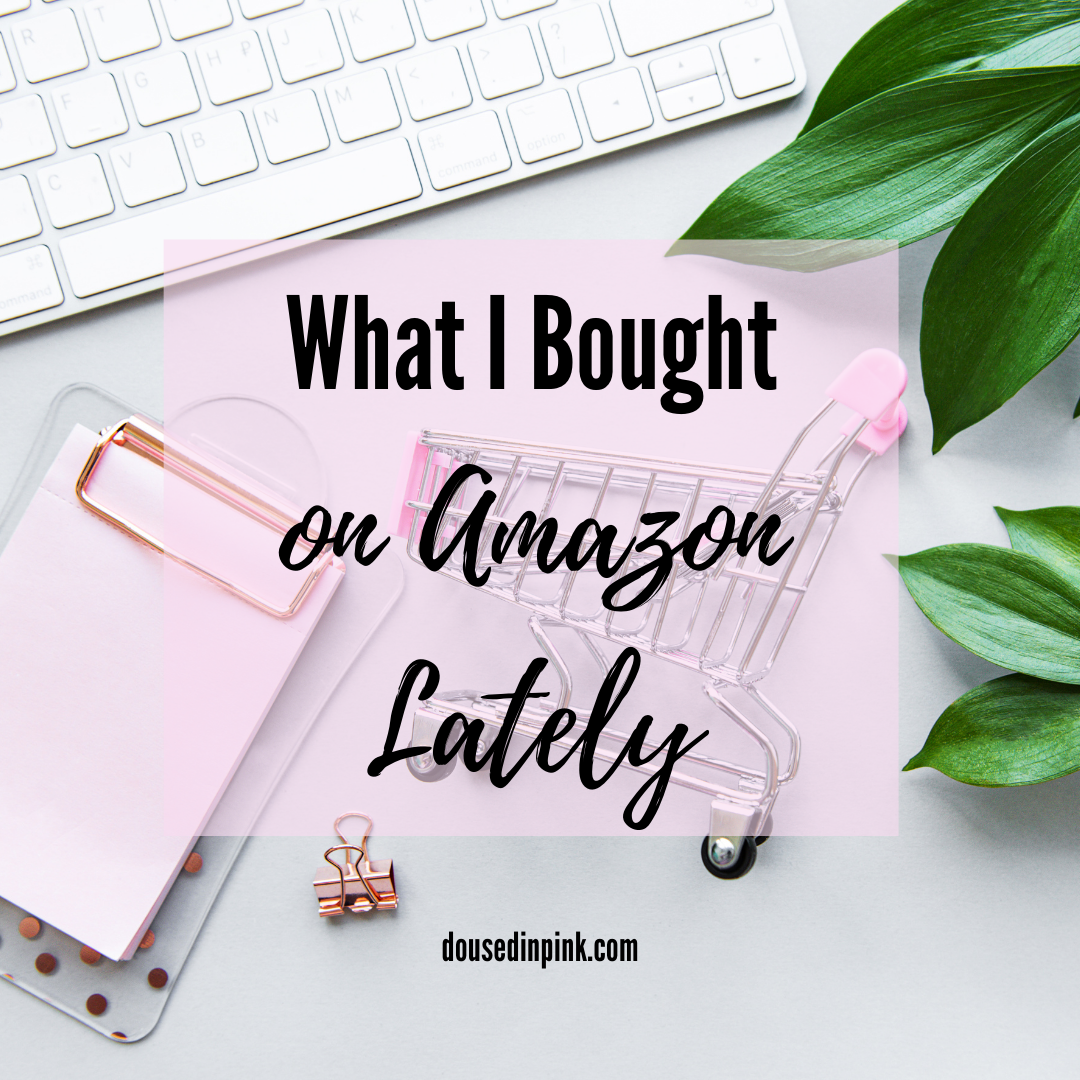 Can you believe it's already June? Since it's the first week of the month, I thought that today instead of sharing what I added to my wardrobe, I'd share what I've bought on Amazon lately. I don't know about you, but Amazon posts are some of my favorites to read. I love seeing what everyone buys and discovering new finds. Happy shopping!
These were on my wishlist last summer, and I'm so glad they were still available. The pearl embellishments are darling!
I ordered these for my daughter to organize and store her winter sweaters and jackets. It made moving so much easier too.
Belts are a simple way to change your outfits, and this 4 pack of straw woven belts are the perfect summer accessory.
Now that we're fully vaccinated, we can now go out and about without a mask. But there are still instances where masks are required, and these are a great option. I really like the black over the light blue, and they feel lighter on your face than a cloth mask.
I've tried more expensive no-show socks, but these are hands down my favorite. They stay on your heel and don't bunch up when you walk.
We've made our popcorn in the microwave for years and needed a new popper. This one pops all of the kernels and collapses for easy storage.
These are durable, don't snag, and the zippers have held up great so far.
Our daughter had LED lights around the ceiling at her sorority house, but they are not allowed to use command strips to hang anything in her new place. So we found this alternative that projects colorful stars on the ceiling.
Perfect wine tumbler for the beach, picnics, etc. It keeps your drinks super cold for hours.
Shop What I Bought On Amazon Lately:

Thank you for reading!
Also see: Amazon Fav's Spring Edition and The Best Fall Decor From Amazon
If you liked this post, you can subscribe here or follow me on Feedly | Bloglovin | Instagram | Pinterest | Facebook
Linking up here.