Affordable Ways to Refresh Your Home
If you've been following along on my Instagram stories, you know that we've been spending all of our spare time renovating our new home.  We have a limited budget and have done all of the demo and renovations ourselves to save money. Since we can't update every room right away, I'm all about finding an affordable way to refresh my home without breaking the bank.
Poster Store
Painting, changing up your throw pillows seasonally, restyling your mantel, coffee table, and built-ins are all affordable ways you can refresh your home. But, my favorite is hanging art and creating a gallery wall. Enter Poster Store. Based in Sweden, Poster Store offers Scandinavian designed posters created by artists from around the world. No matter how you define your art style, they have a category of beautiful prints for you. They also offer stylish, high-quality frames that make hanging and creating a gallery wall effortless.
Poster Store wall art is printed on an age-resistant uncoated 200g premium paper with a matte finish. The thickness of their prints increases durability, and the posters' high quality and image reproduction are in a class of their own—all at great prices. Now through August 31st, you can get 50% off all posters (excludes Selection posters & frames) with promo code JILL50.
I've been dreaming of a pink office, but since the sellers of our home recently painted the room a serene bluish-grey, I decided to add pops of pink throughout with a Paris theme.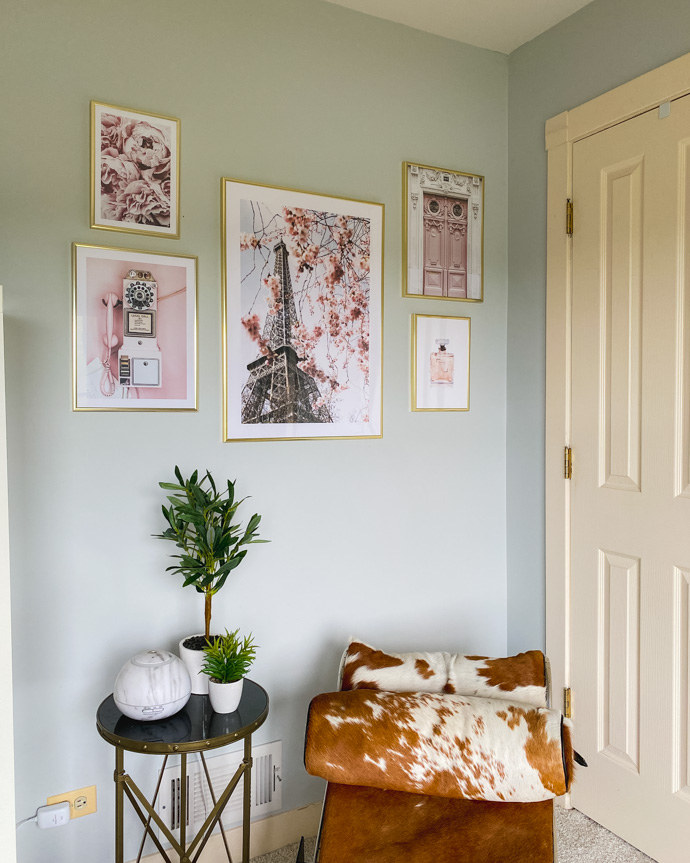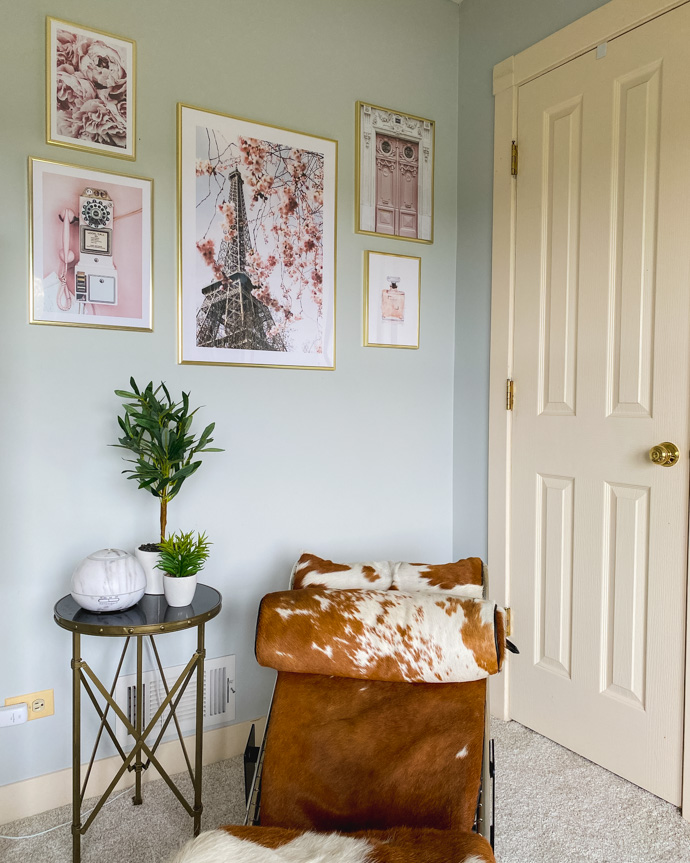 How to design a gallery wall: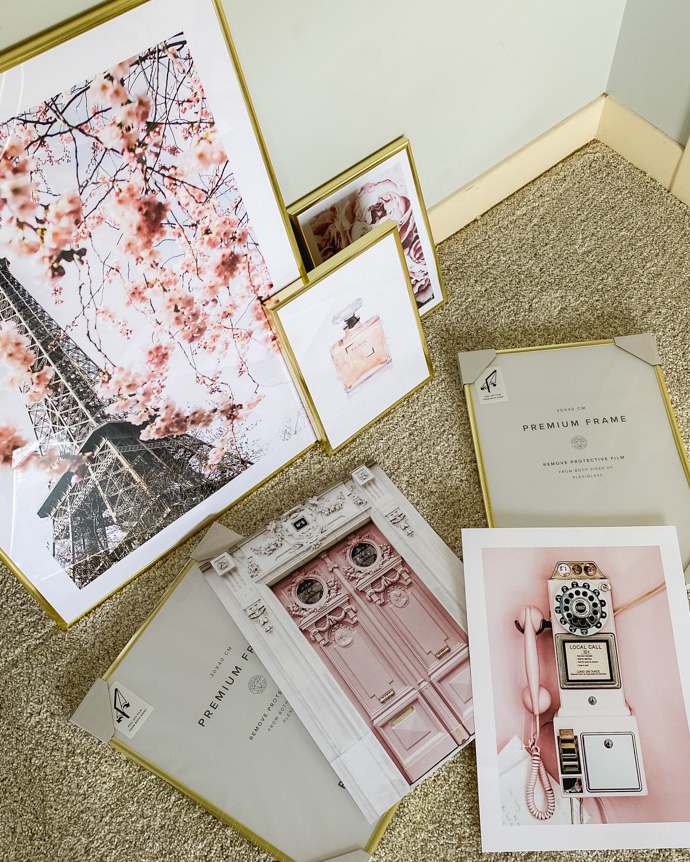 Pick a cohesive color palette and theme as I did here with pink and Paris.
Select a larger piece to anchor the wall and then build around it with differing sizes. My Eiffel Tower print is my anchor piece.
Lay everything out on the floor and play around with the art placement until you come up with a layout you like. Take a photo to reference and start transferring the prints to the wall.
When measuring, have between 3 and 6 inches apart and keep the spacing consistent between frames.
Measuring is probably the hardest part and requires patience. I've been known for eyeballing it and ending up with a bunch of holes in the wall. Take your time when measuring, mark with a pencil, use a level, and double-check once more before you nail.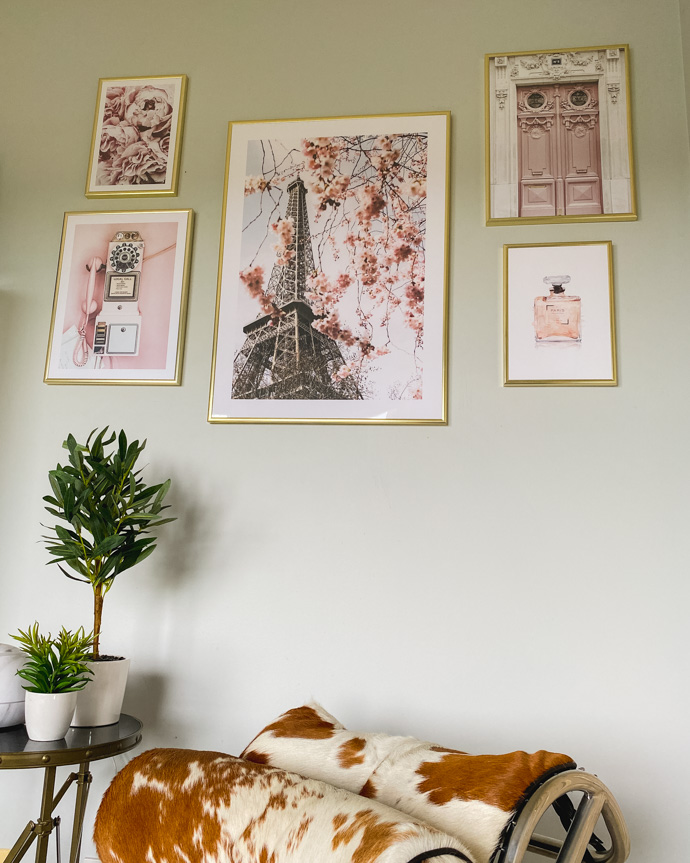 I also created a small gallery wall trio in our main bedroom. I was immediately drawn to the Holding Hand's poster for my anchor piece and selected the Water Ripples and Torii Gate to go on either side.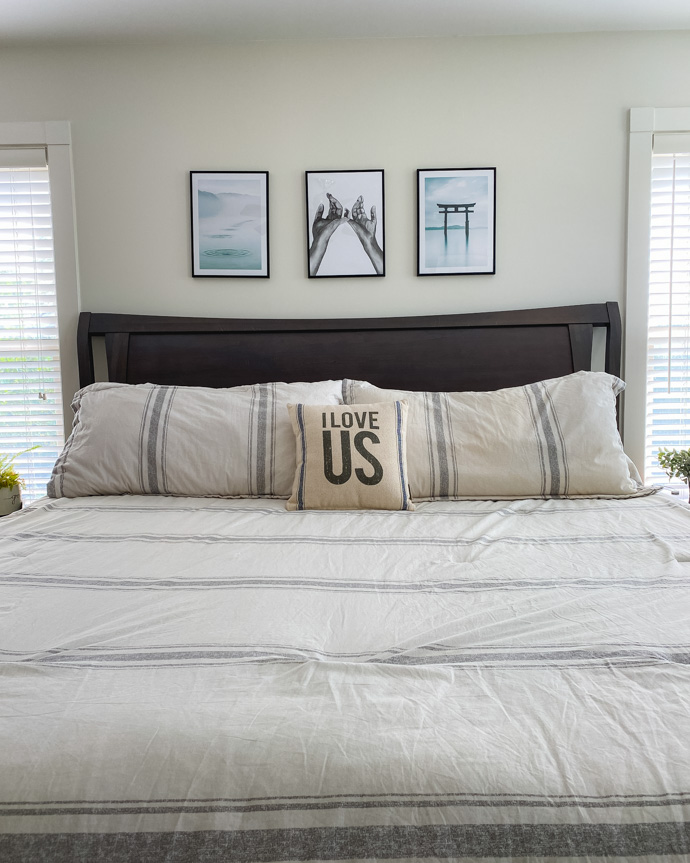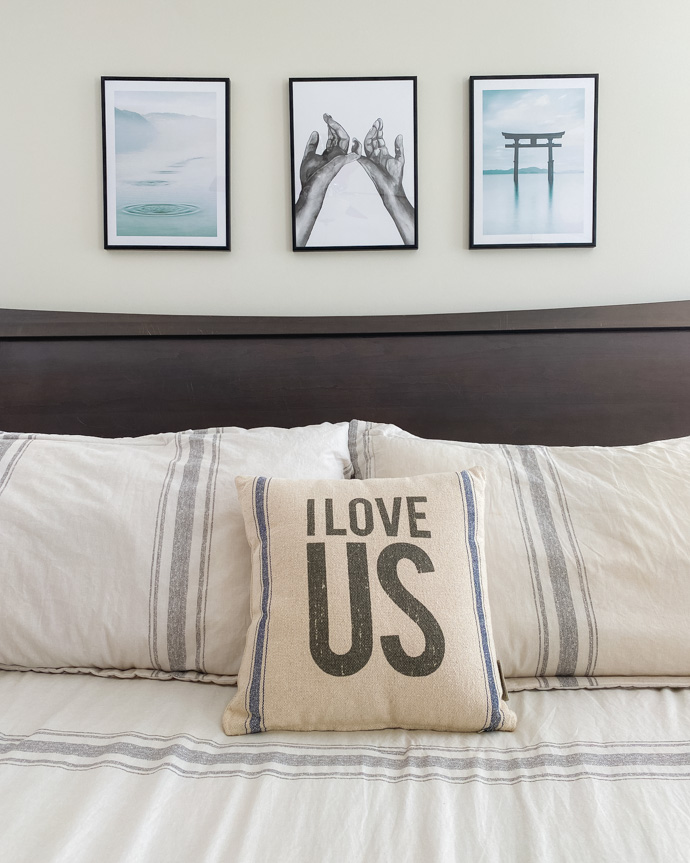 My favorite piece is the Highland Cow Poster in our powder room.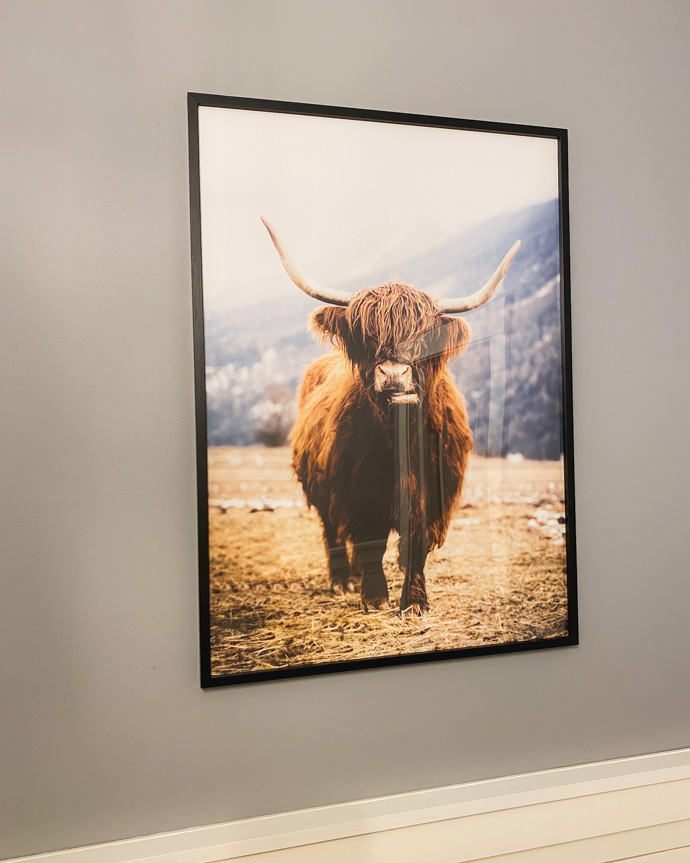 I'm so happy with how everything turned out! Thank you to Poster Store for gifting these prints. Now through August 31st, you can get 50% off all posters (excludes Selection posters & frames) with promo code JILL50.
Thank you for reading An Affordable Way to Refresh Your Home!
Also see: Guest Bedroom Update with Minted Artwork and 5 DIY Ideas to Update Your Home
If you liked this post, you can subscribe here or follow me on Feedly | Bloglovin | Instagram | Pinterest | Facebook
Linking up here.