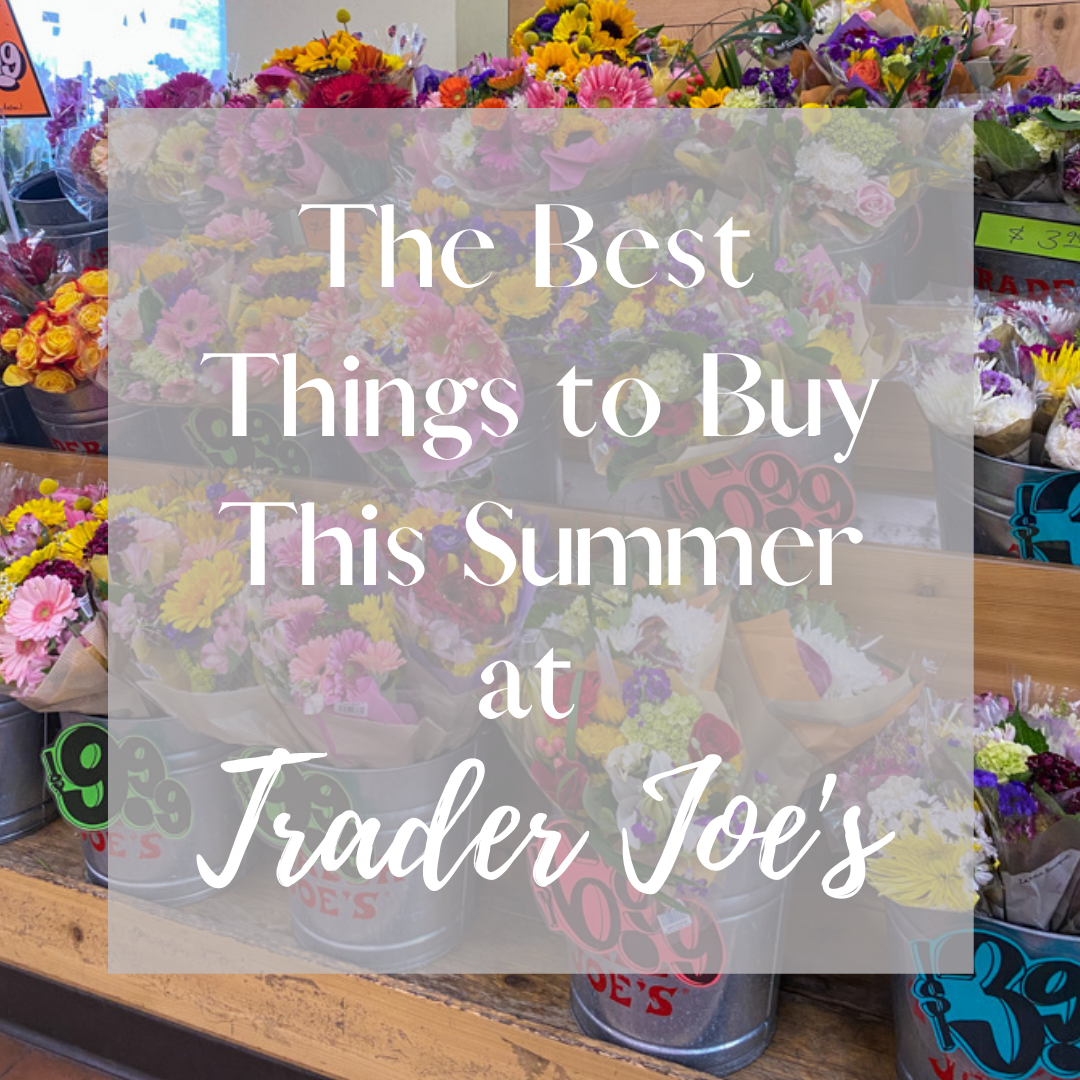 It's funny, my husband doesn't mind grocery shopping at all and is the one who usually takes care of it. It's probably my least favorite errand to run, with the exception of going to Trader Joe's. And, that's the one store he never wants to go to because I like to take my time browsing the aisles and checking out all of the new items. So, I usually go with one of my girlfriends. Anyway, that's exactly what I did the other night after work and I stocked my cart with the best things to buy at Trader Joe's this summer.
The Best Trader Joe's Items to Put on Your Grocery List
Snacks:
Soft and Juicy Mandarins
These really are juicy and almost as good as eating a fresh mandarin. They also satisfy my sweet tooth.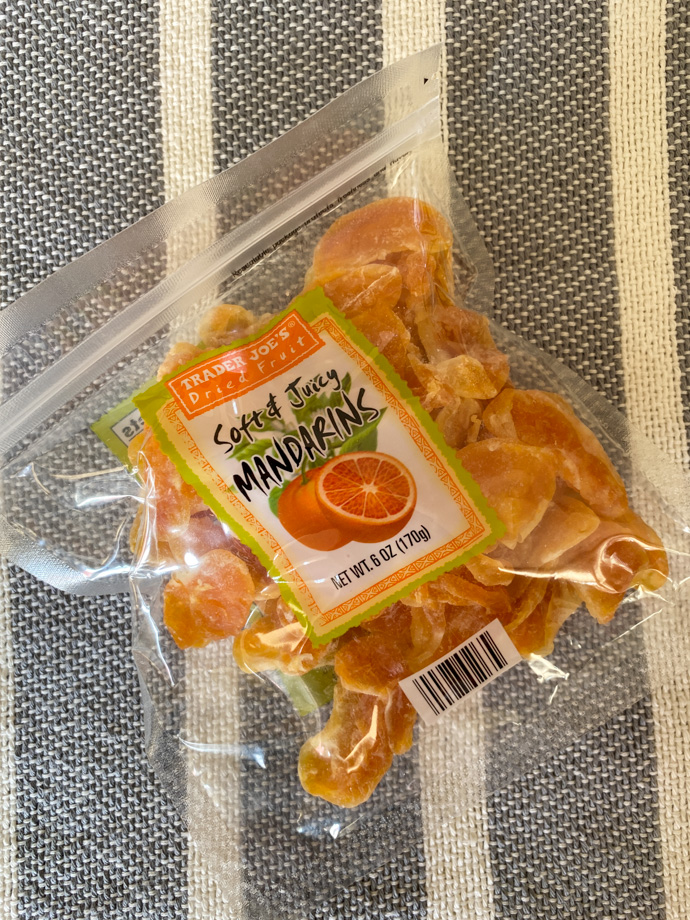 Thai Lime and Chili Almonds
These have the perfect kick and heat to them and are a great mid-afternoon snack.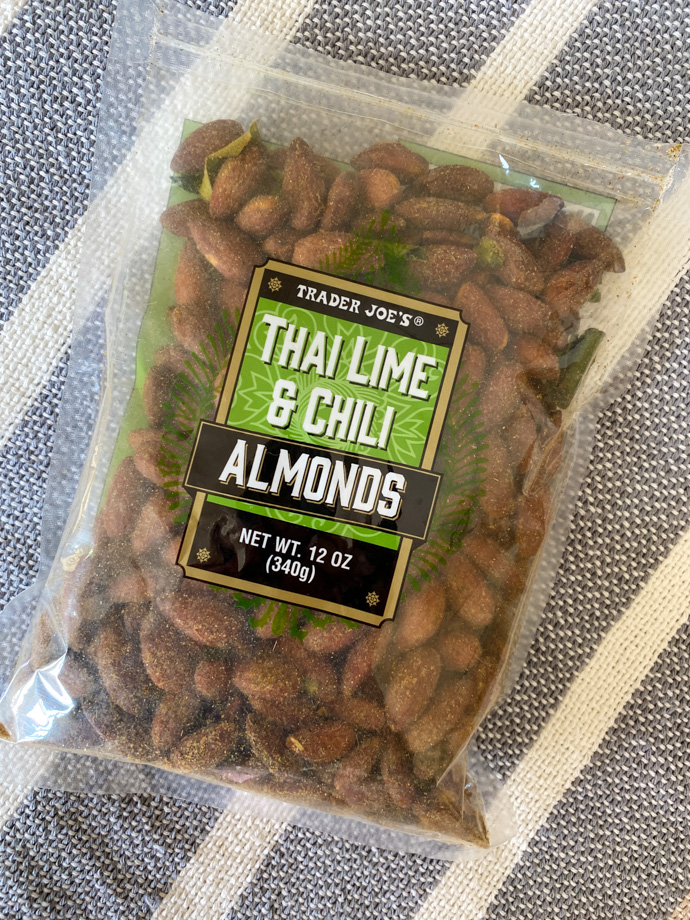 Trail Mix Crackers
Okay, these are really good. The perfect mix of sweet and salty.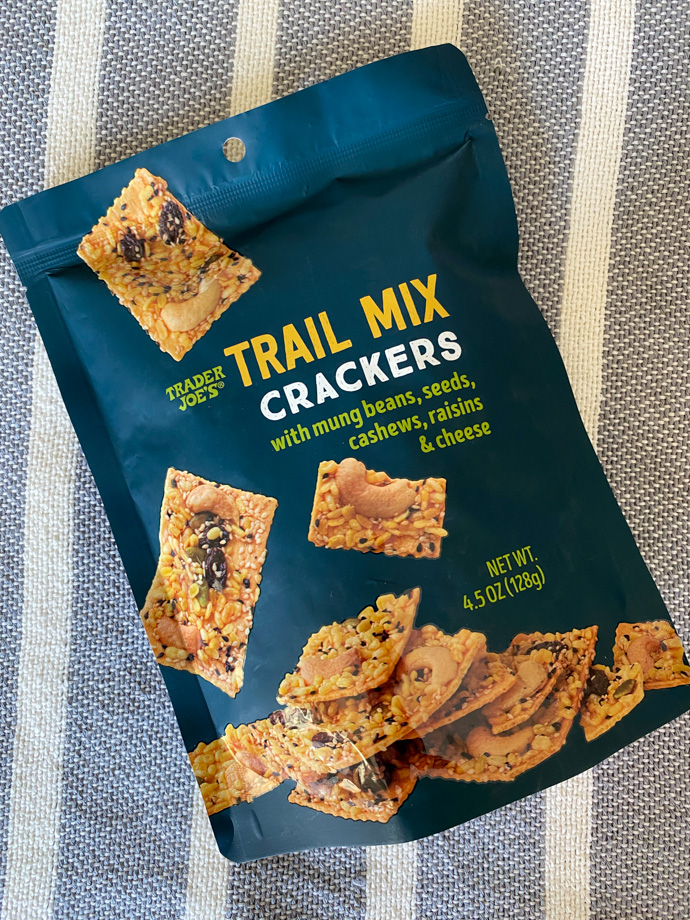 Hold the Cone Mini Ice Cream Cones
These mini cones are the perfect size to satisfy your sweet tooth. I also usually eat more than one.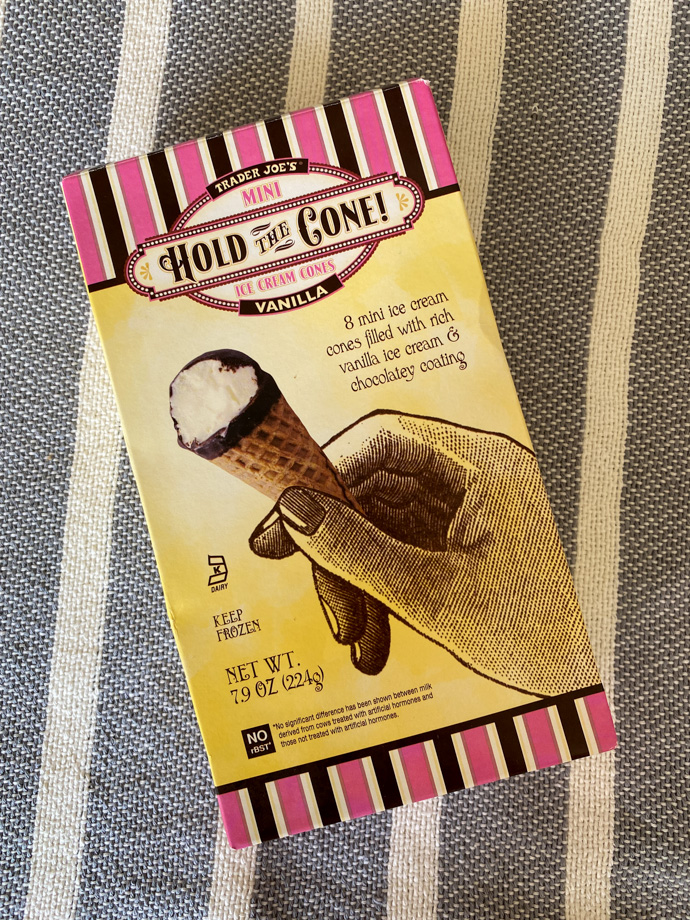 Trader Joe's Beverages:
Mint Watermelon Black Tea
This summer tea is light and refreshing. It tastes great hot or iced too.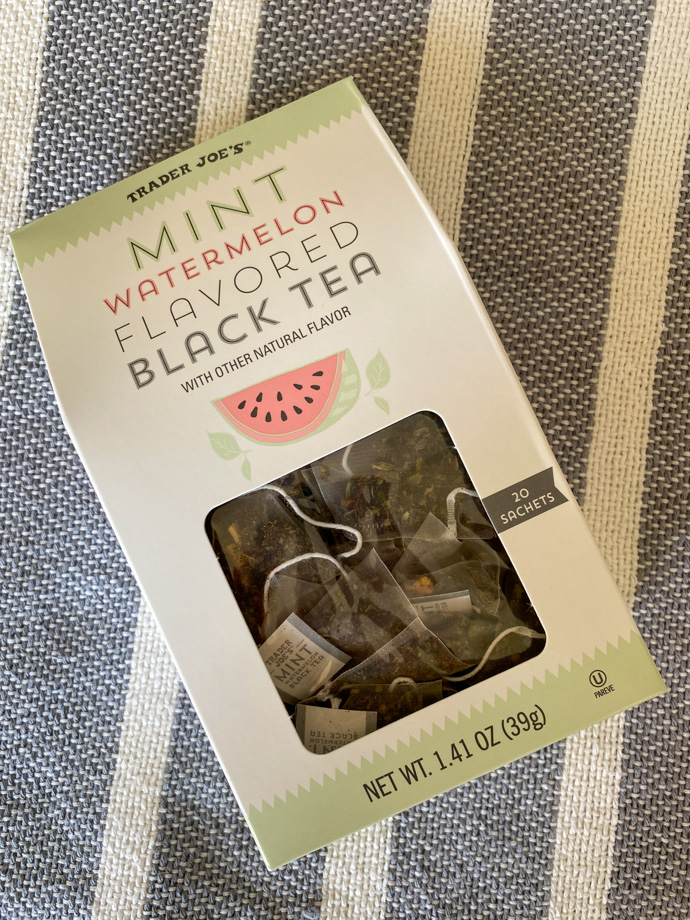 Coconut Water with Yuzu
Are you wondering what yuzu is? I was too. It looks like a deformed lemon and tastes a little bit like a mix of grapefruit and orange.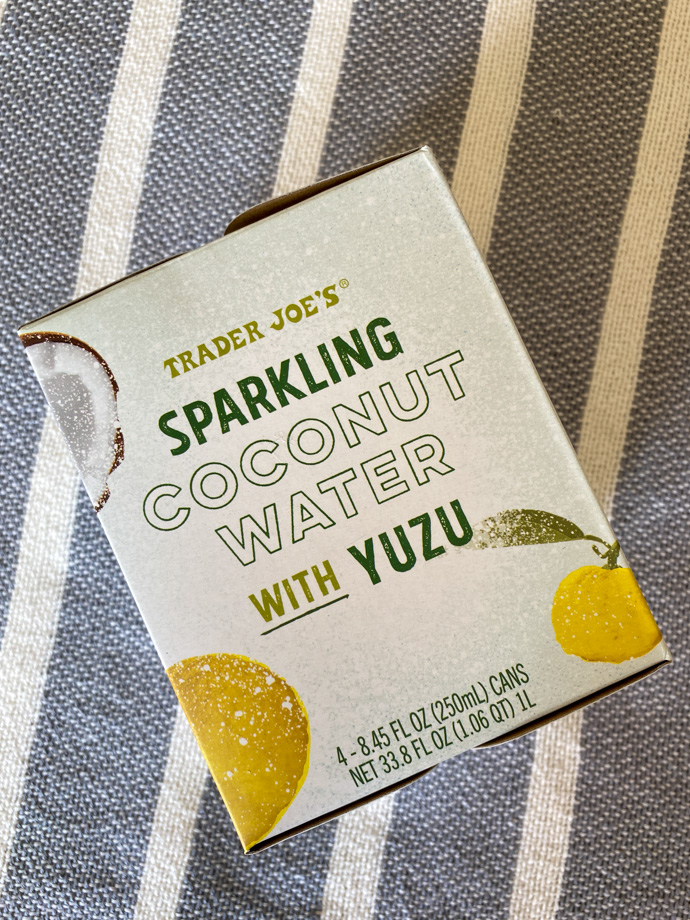 Reposado Tequila, Jalapeno Limeade, and Chile & Lime Seasoning
Grab these 3 things for the perfect spicy margarita. Rim a glass with the chile & lime seasoning. In a shaker add tequila and the jalapeno limeade. Pour over ice and garnish with a jalapeno slice.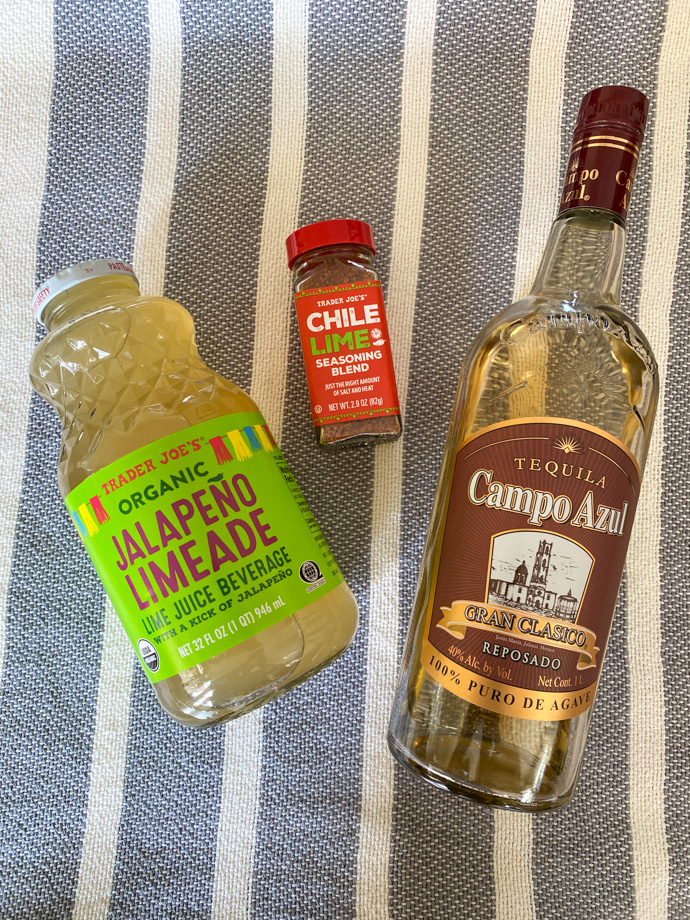 Easy Meals from Trader Joe's:
Breakfast – Steelcut Oatmeal, Raw Pecan Pieces, and Dark Sweet Cherries
TJ's steel-cut oatmeal is one of my go-to breakfasts. Already sweetened with brown sugar and maple syrup, I top it with some raw pecans and cherries.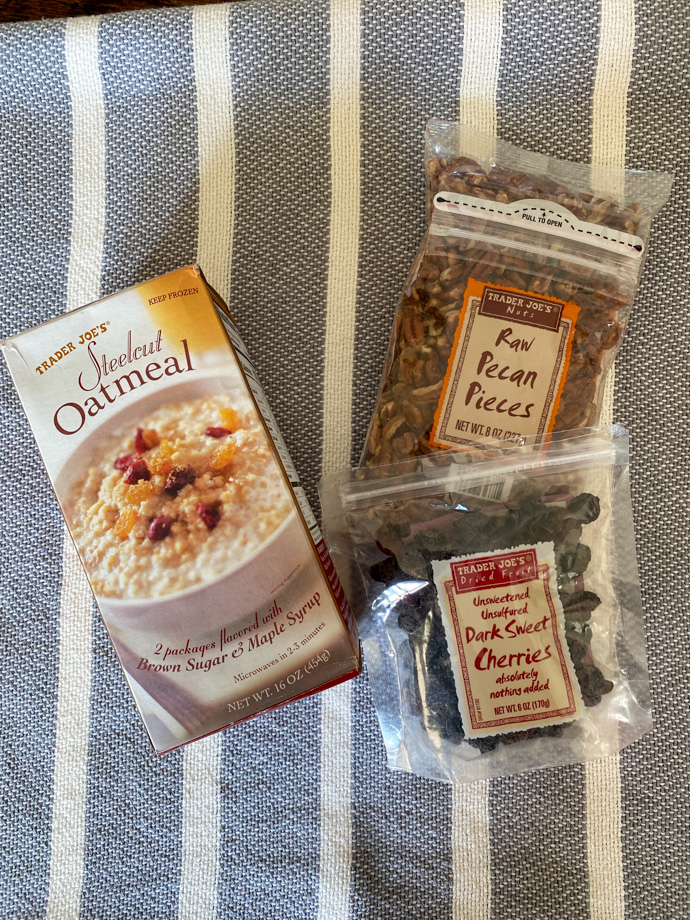 Steamed Pork & Ginger and Chicken Soup Dumplings
TJ's soup dumplings are so delicious, they are always on my shopping list. So asy to heat up in the microwave, you have a meal in 2 minutes.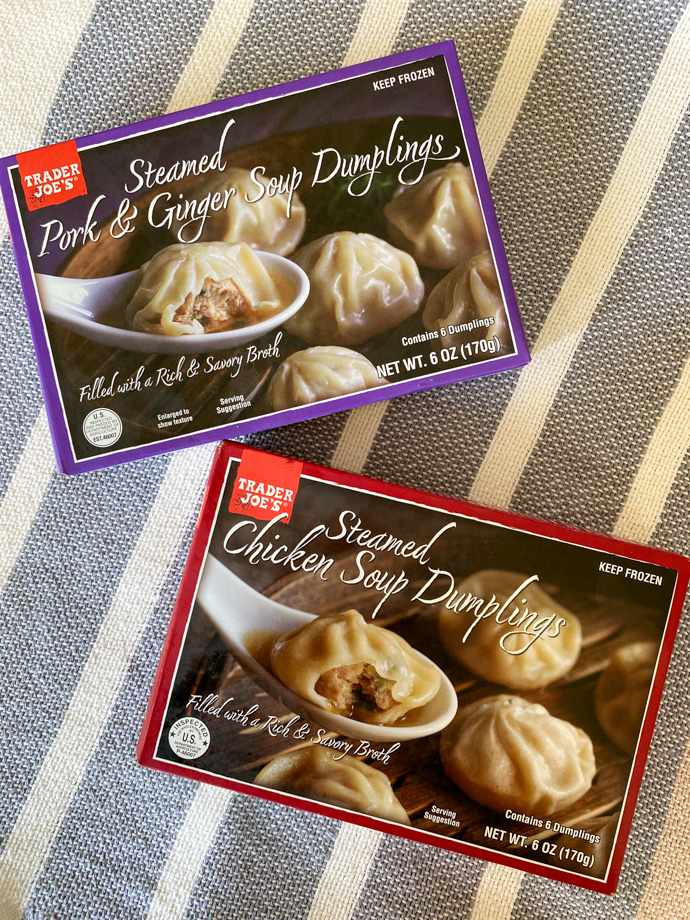 Chicken Ginger Miso Soup and Corn Chowder
Both of these soups are delicious. Serve them with a salad for an easy meal.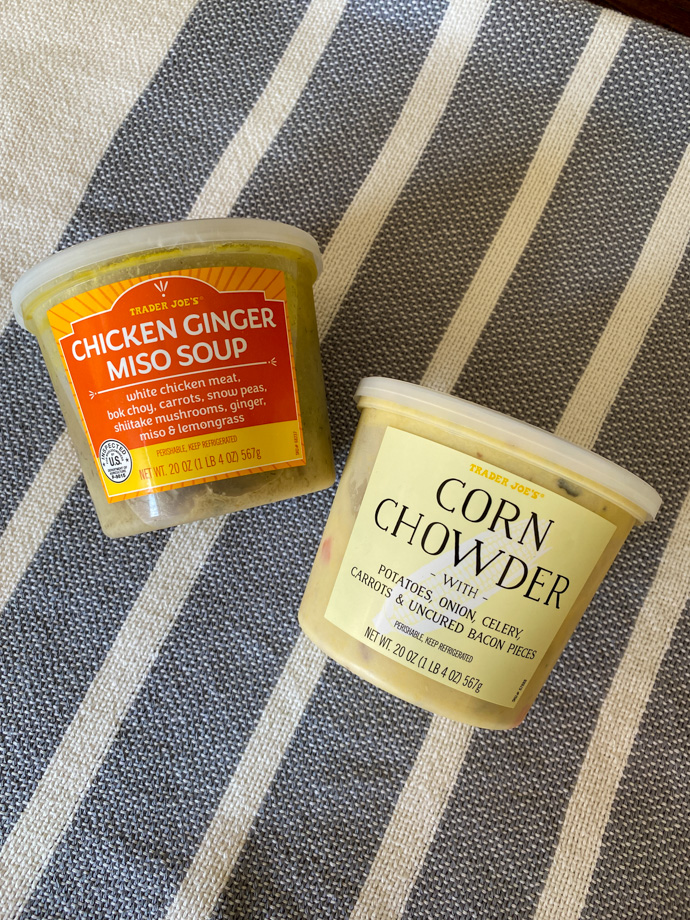 Sweet Corn, Burrata & Basil Ravioli
We love this for a simple weeknight meal. Just add a little olive oil, pepper, and shaved parmesan cheese.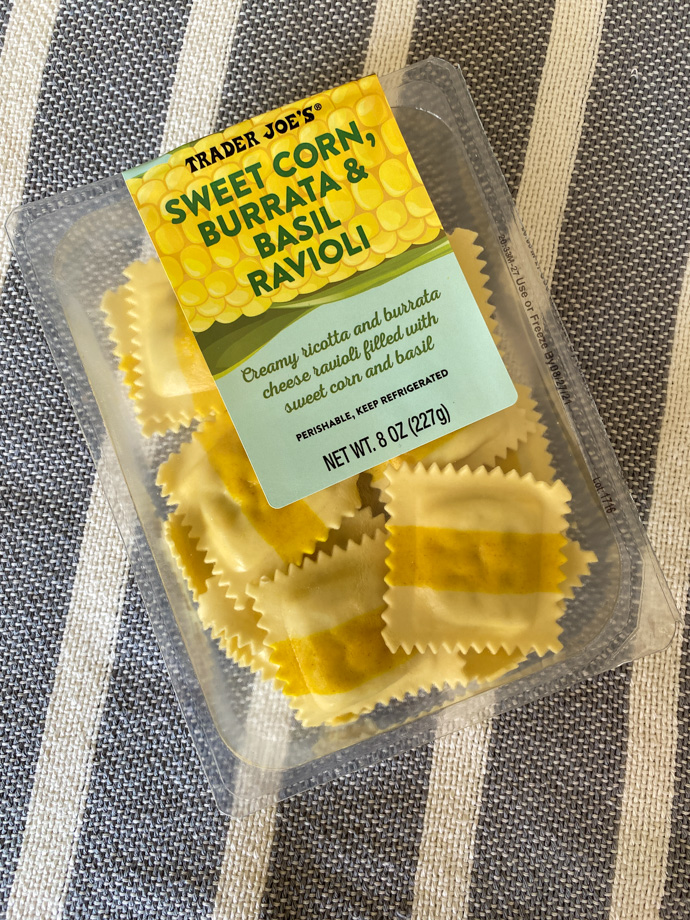 The Best Trader Joe's Extras:
Organic Spicy Honey Sauce
Sweet and savory, you can use this sauce for everything from a glaze on your grilled chicken to adding to a charcuterie board, to drizzling on a pizza.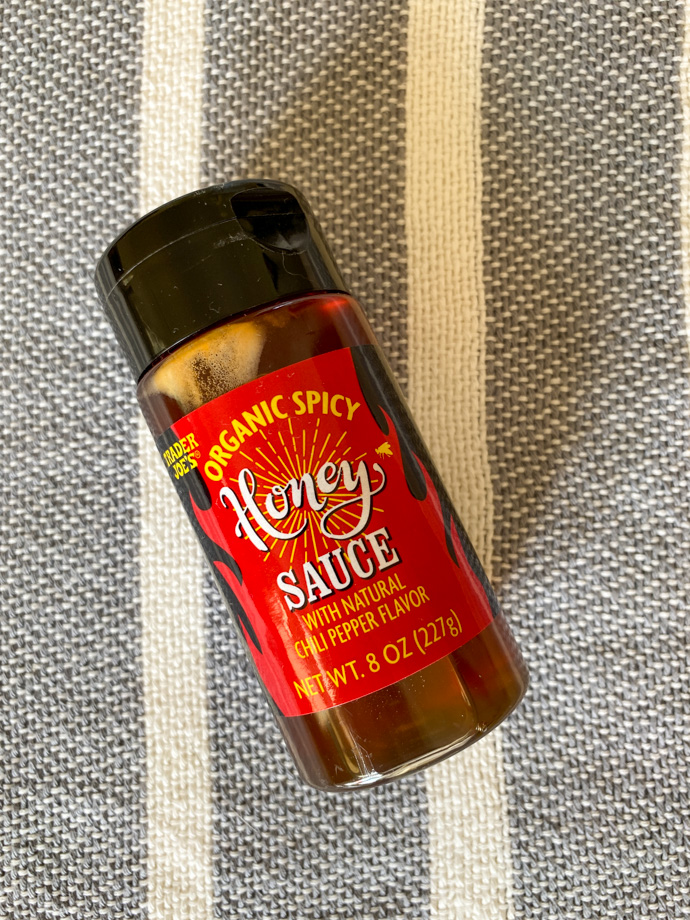 Green Goddess Gouda
You will definitely want to stock up on this cheese! I used it already for a charcuterie board and forgot to take a photo. I found this one on TJ's site so I could show you.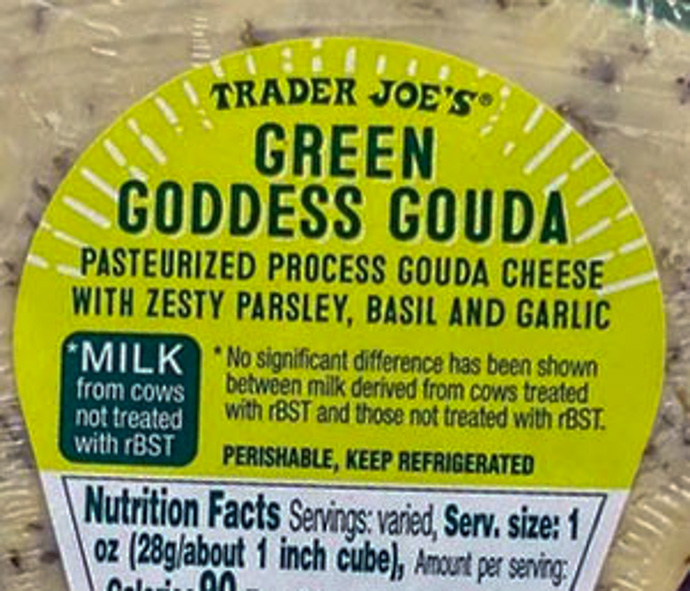 Lemon Kitchen Hand Soap
A fresh, vibrant lemon scent to keep at your kitchen sink.
Thank you for reading The Best Things to Buy at Trader Joe's!
What's your favorite thing to buy at TJ's? Let me know in the comments!
Also see: Best Trader Joe's Products this Fall and Tips to Slash Your Grocery Bill this Fall
If you liked this post, you can subscribe here or follow me on Feedly | Bloglovin | Instagram | Pinterest | Facebook