It's beginning to look a lot like Christmas over here! I've added festive touches to almost every room in our home, and I'm excited to share my Christmas holiday home tour with you! Today, I'm sharing the main floor of our house.
I was also going to show you my front porch. I worked on it all weekend but didn't have time to take photos. Then, on Sunday night, we had 40 mph winds that knocked over this really cool bench I have that's made out of an old screen door (you might remember it in this post), which broke in half. The wind also did a number on my garland, lanterns, and other decorations. Anyway, I'll share my Instagram stories when I get them back together.
I hope you enjoy this photo-loaded post, and it gives you a few decorating ideas for your own home!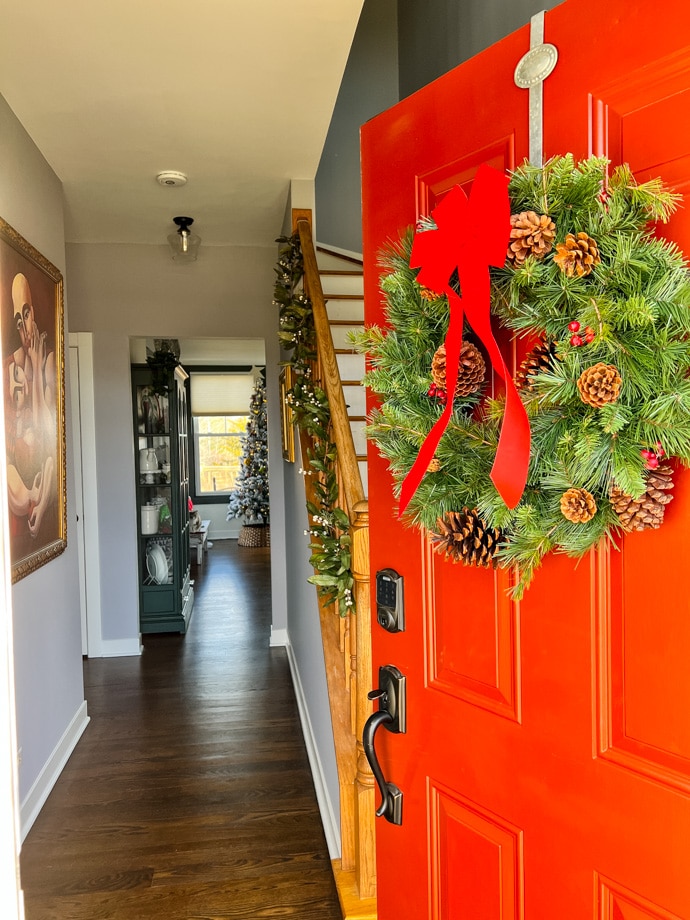 Family Room
Our family room is the coziest space in our home and where we spend most of our time, especially in the winter, because it has a wood-burning fireplace. This year we did not get a real Christmas tree. When we were living with family last year, I purchased artificial trees. Flocked trees are really pretty so I decided to use this one in the main living space in our new home.
I love the look of a themed tree but have never done one myself. I've adorned this tree with the random ornaments we have acquired over the years. Growing up, my parents gave me an ornament every year for Christmas, and we have carried on the tradition with our daughter!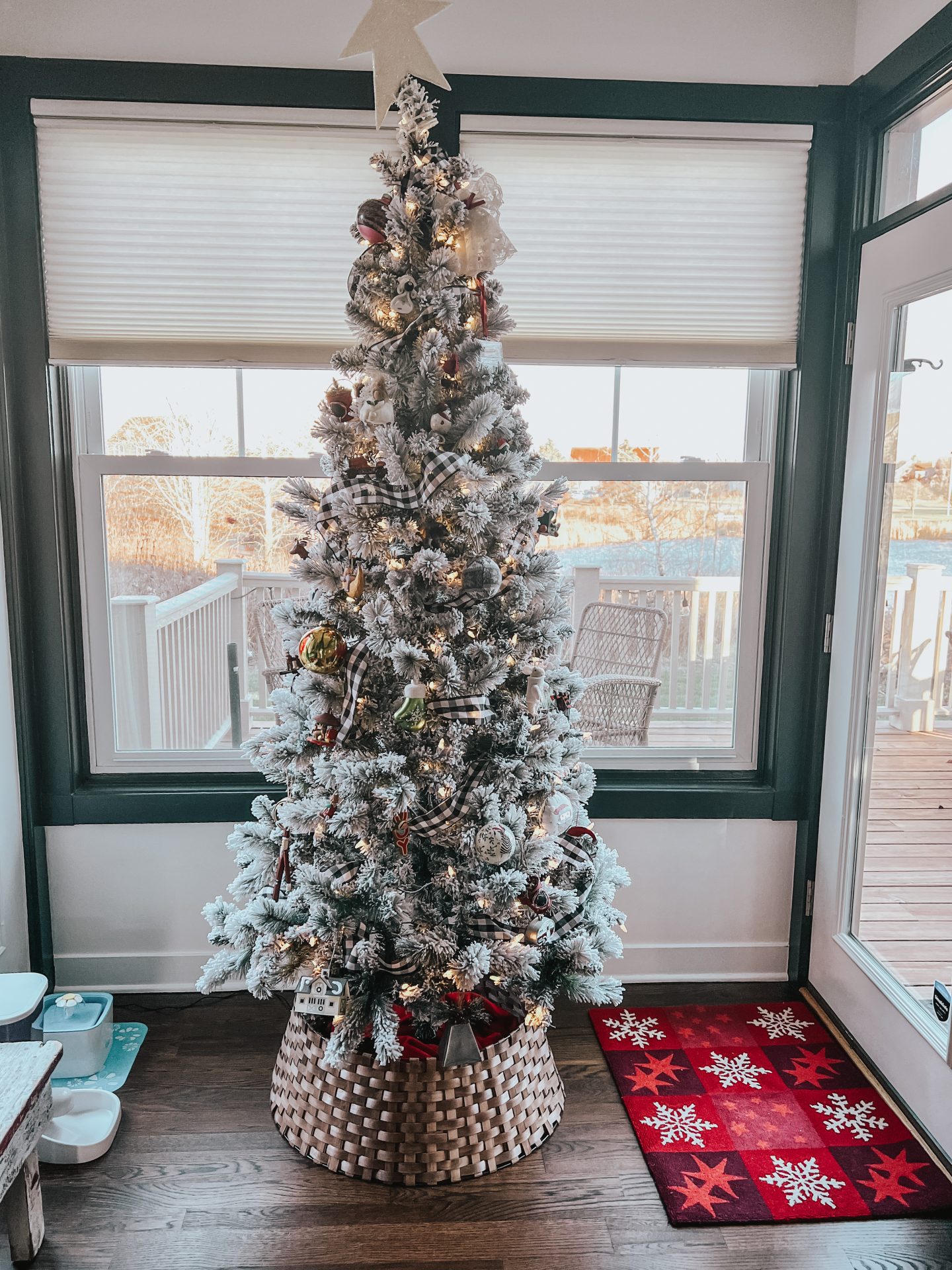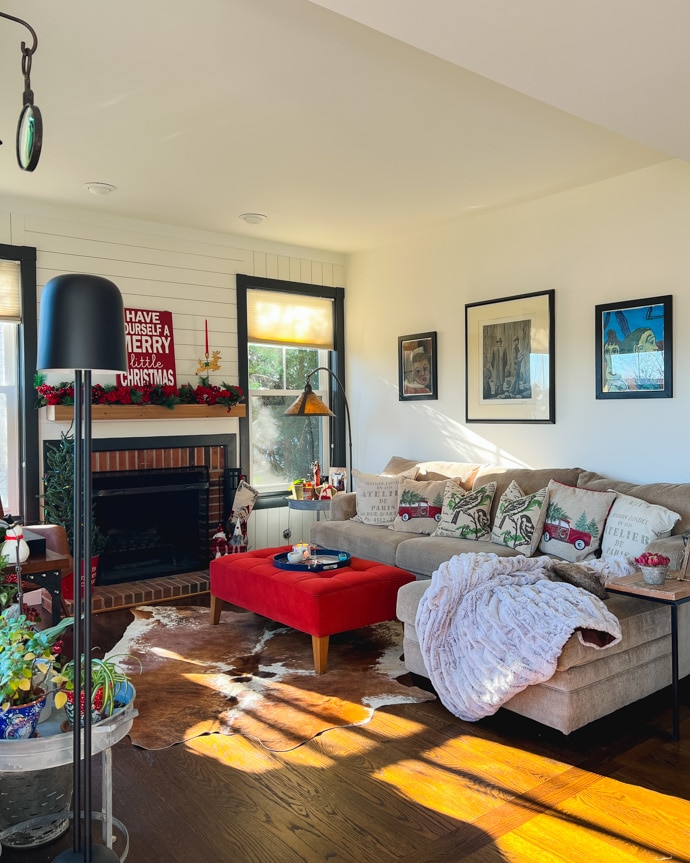 Did you notice the black floor lamp in the photo above? It's the Geo floor light from Gantri. Gantri has unique lighting designs that are functional and that you also won't find anywhere else. What's even better is that they collaborate with leading global designers and make their lamps sustainably with plant-based materials. Pretty cool, right? Check out Gantri's beautiful lighting collection and use code DOUSEDINPINK20 for 20% off!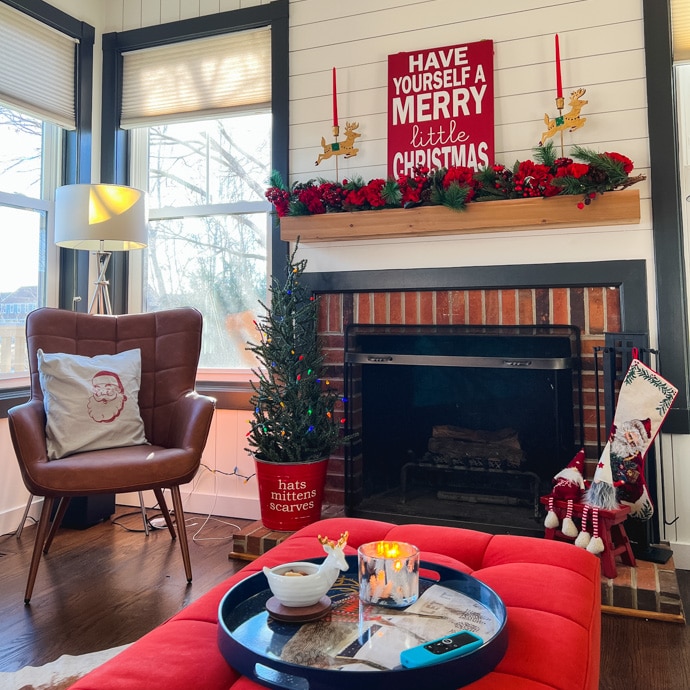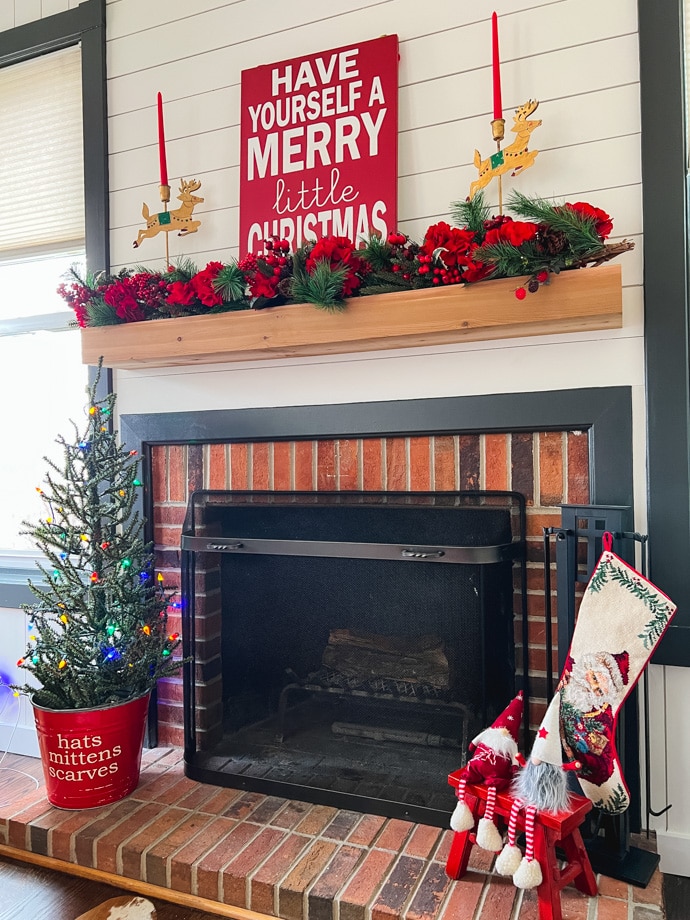 My mantel garland is from Nearly Natural. They have the best artificial plants, trees, and flowers. I did a full review on this online shop last year and you can read it here.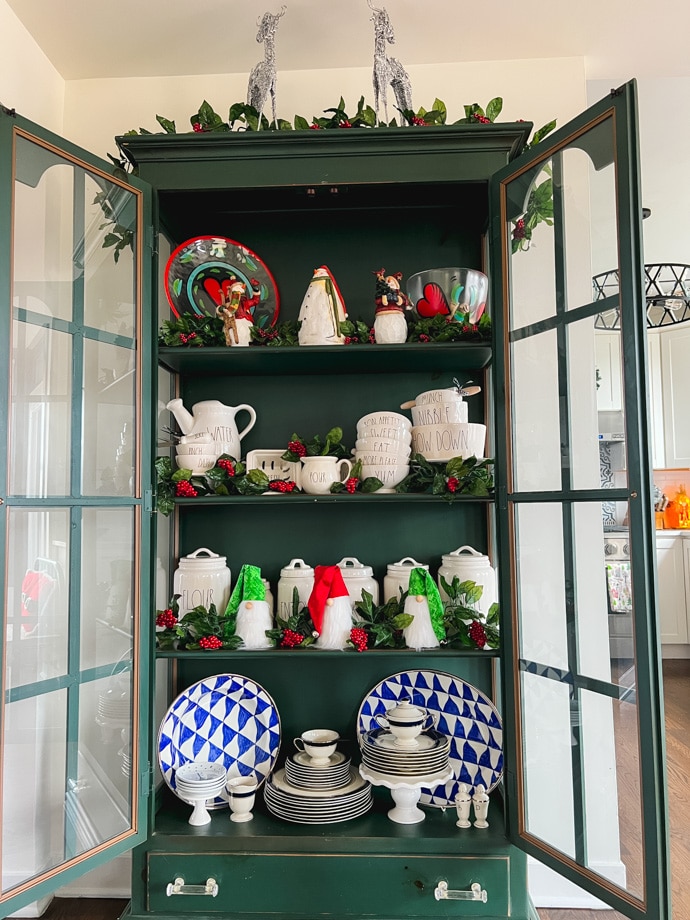 You can find my easy gnome tutorial here.
Kitchen
I didn't do much here except hang a few wreaths and my metal Ho Ho Ho sign.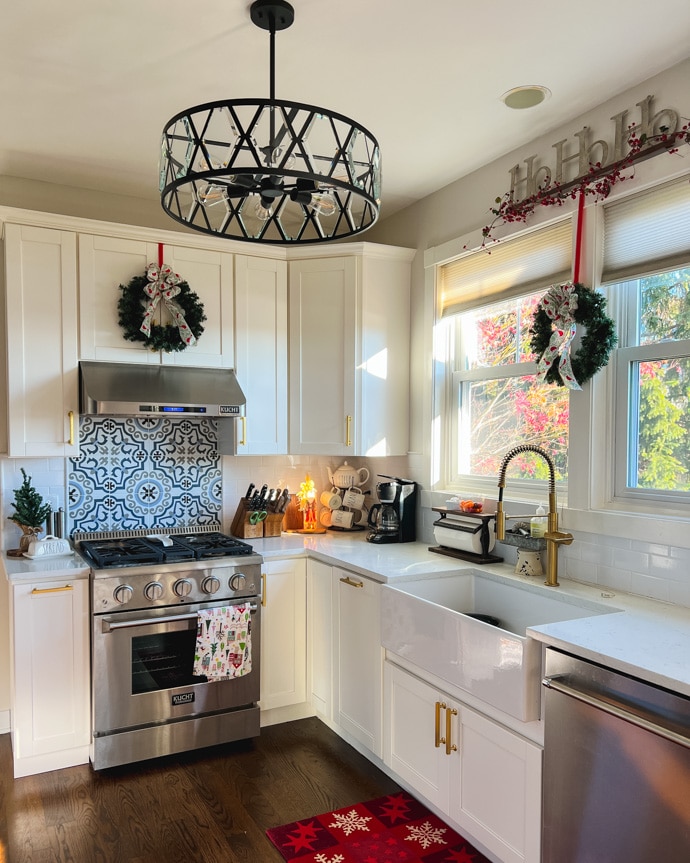 Dining Room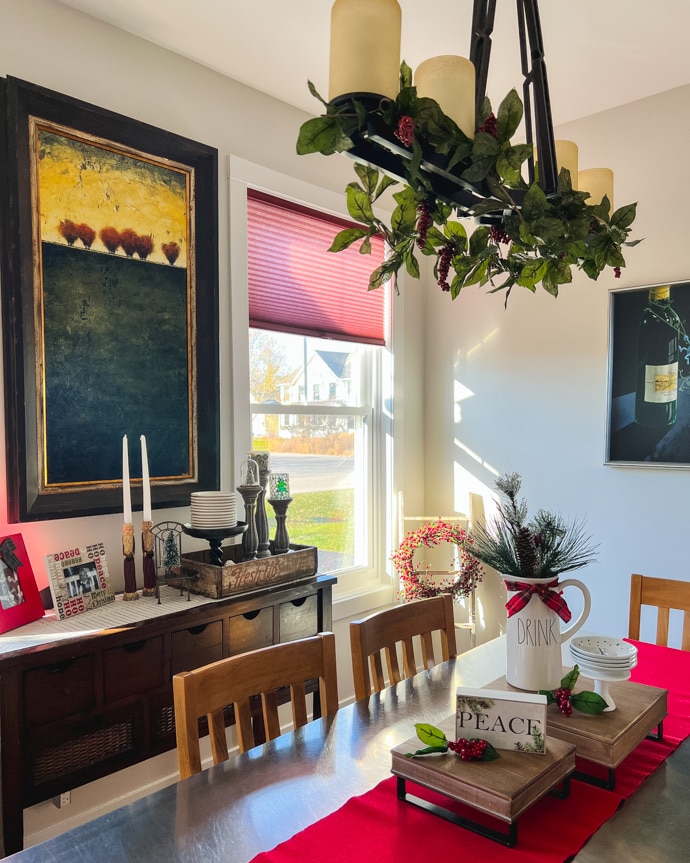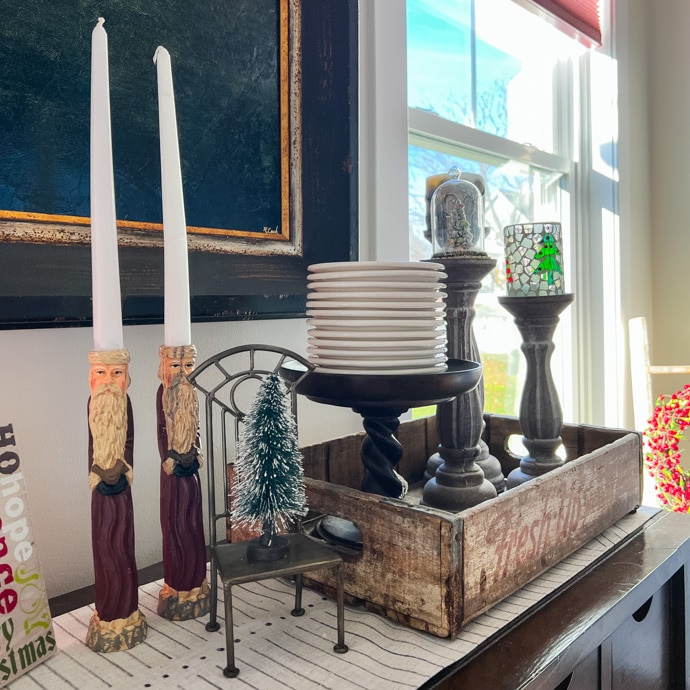 Sitting Room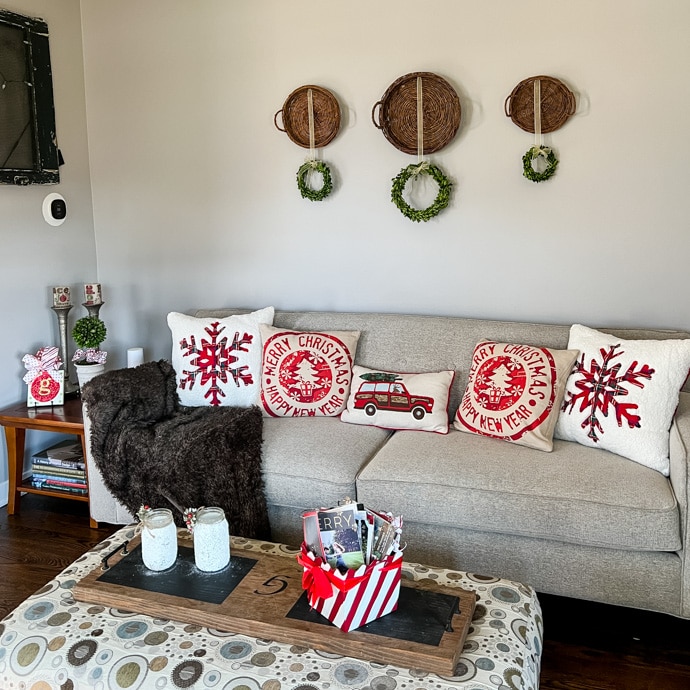 Here's an easy way to display your holiday cards, create a flipbook. Punch a hole in the corner of each card, place them in a binder ring, add a ribbon. I keep a few past years out in this candy stripe bin. It's fun to look back over the years!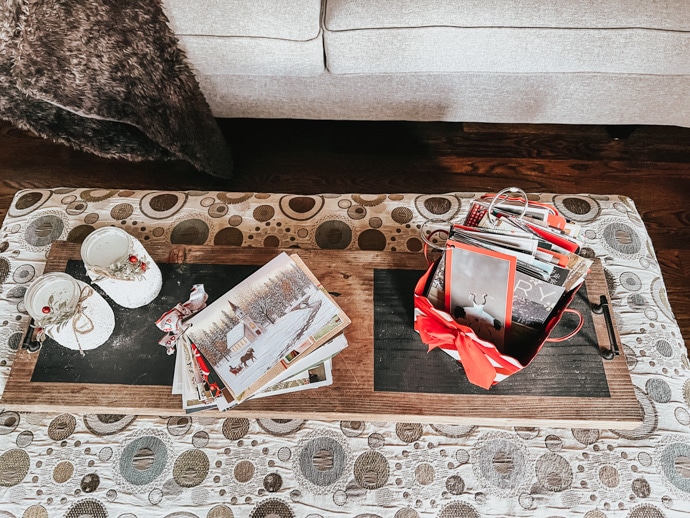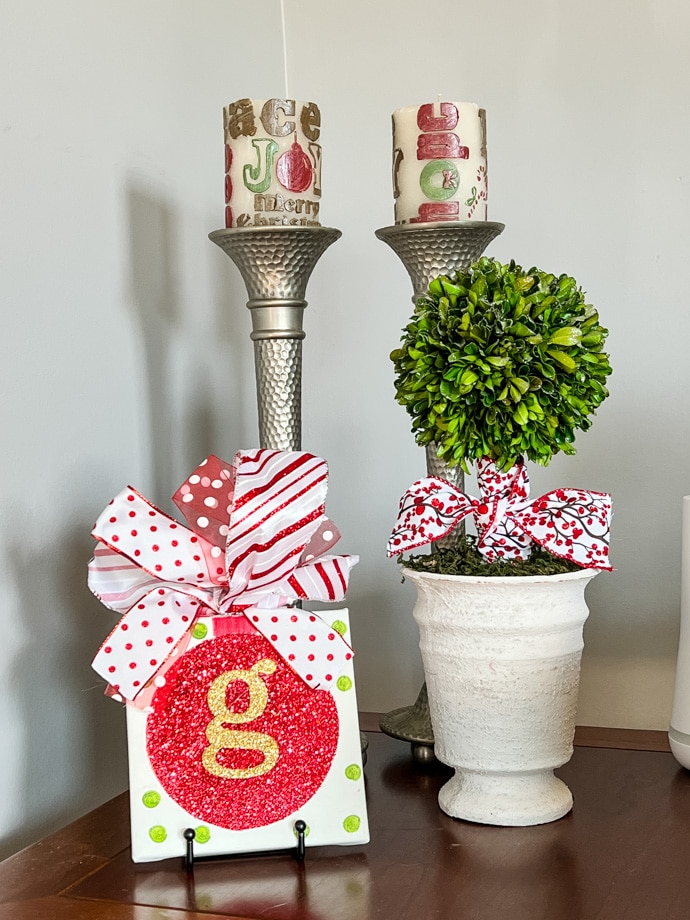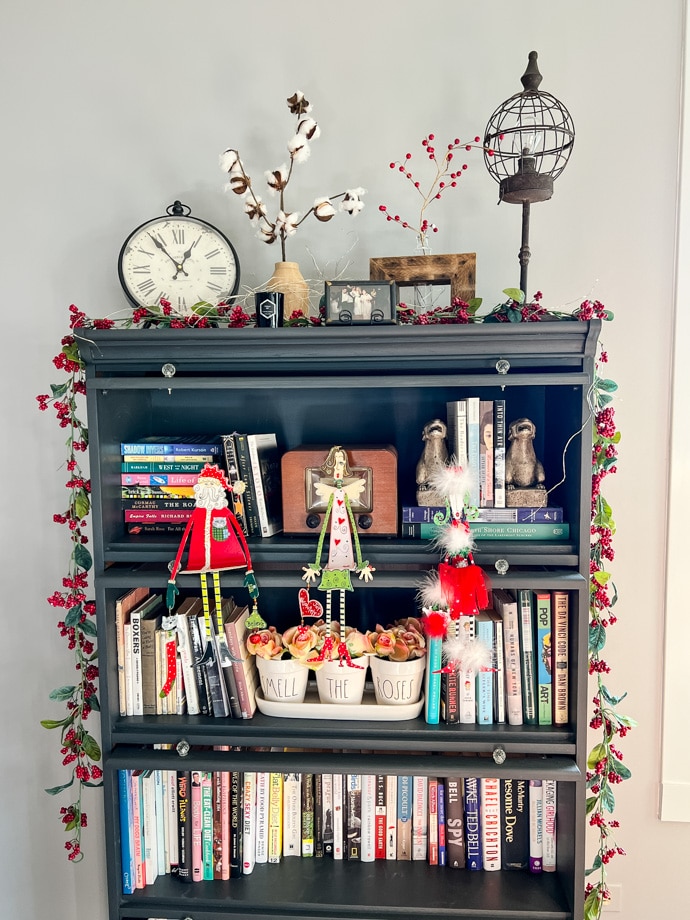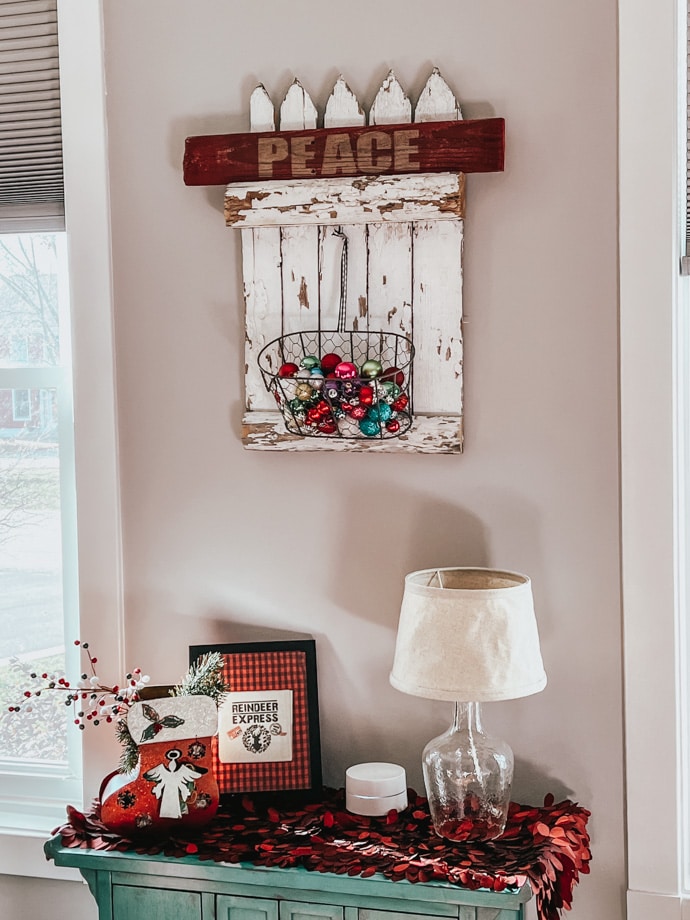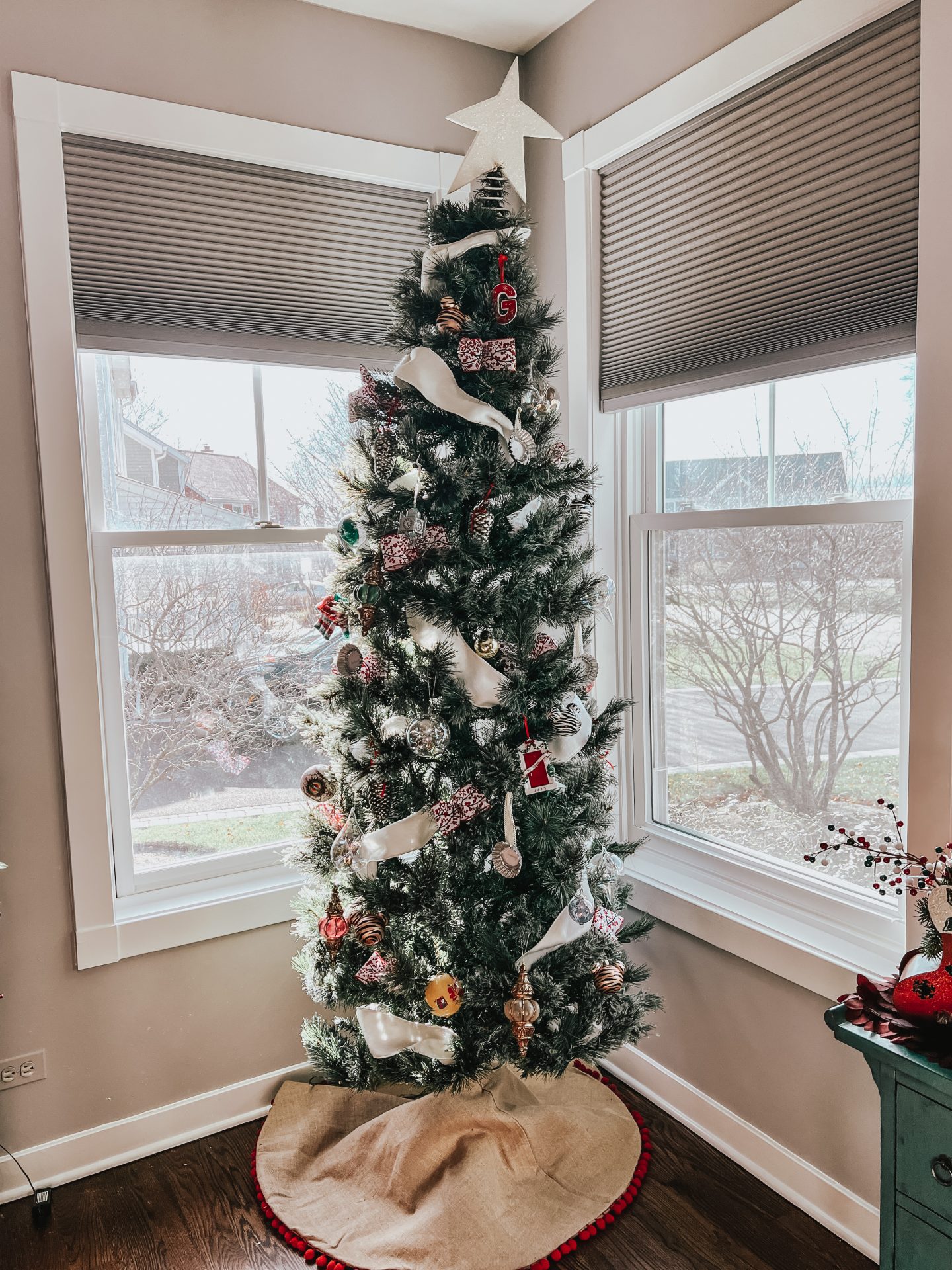 That's a wrap! Which space is your favorite? Have you decorated for the holidays yet?
Thank you for reading my Christmas Holiday Home Tour!
Also see: Cozy Holiday Home Tour and Festive Holiday Outfit Ideas
If you liked this post; you can subscribe here or follow me on Feedly | Bloglovin | Instagram | Pinterest | Facebook
Linking up here.