Happy New Year! I hope you had a wonderful holiday season! I completely unplugged the past two weeks, and it was a much-needed break. Not that I got much done, though. If you follow me on my Instagram stories, you know that we got a boxer puppy a few days before Christmas. She's quite the handful, but I guess that's why they make them cute, right? Her name is Lana, and she is super intelligent and a quick learner. So, I hope things will settle down in another month or two.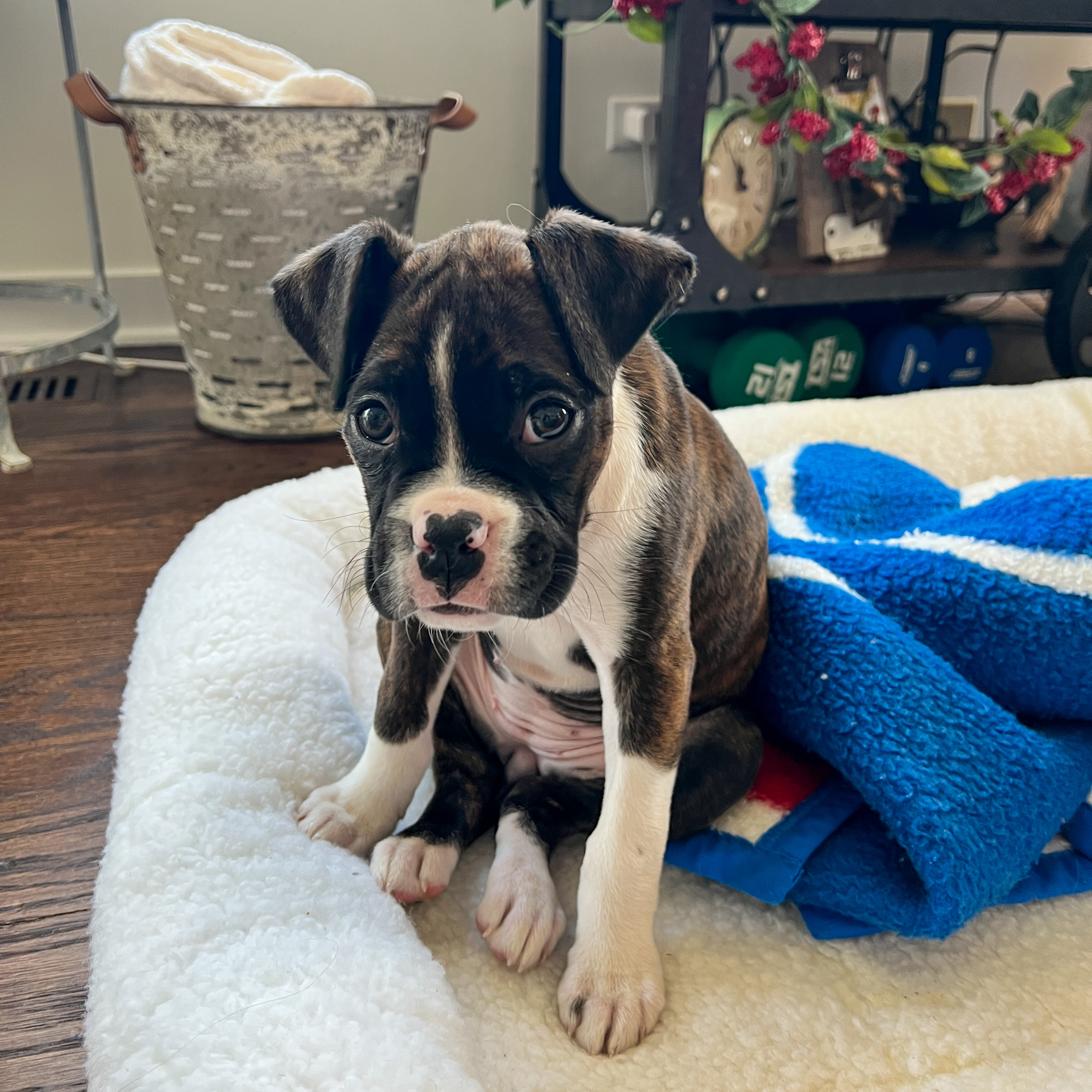 Anyway, I'm kicking off the new year with my 2021 year-end clothing budget and wardrobe additions. My clothing budget for 2021 was $1200. Instead of meeting a monthly budget, I have subtracted what I spent each month from my annual budget. I am incredibly grateful to have partnered with several of my favorite brands last year that have gifted me most of my closet staples. Keep scrolling to see what I added to my closet. Most of these pieces are on sale currently, so I included shopping links for you as well!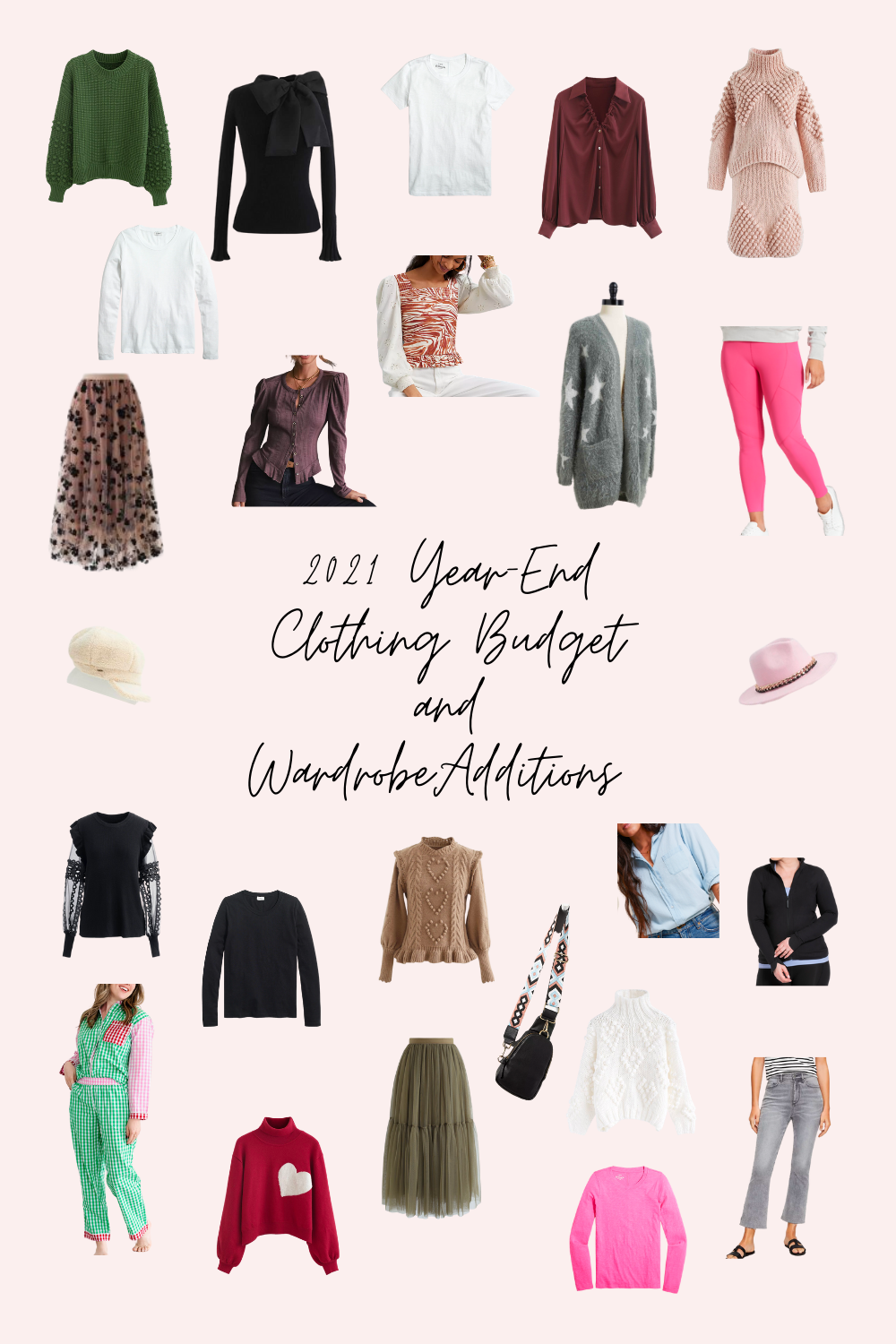 Clothing Budget and Wardrobe Additions
Green Pom Pom Detail Sweater c/o Chicwish
Bow Sweater c/o Chicwish
Burgundy Satin Blouse c/o Chicwish
Knit Sweater & Skirt Set c/o Chicwish
White Long Sleeve Crewneck Tee $17
Smocked Puff Sleeve Blouse $30
Floral Tulle Skirt c/o Chicwish
Star Cardigan c/o Versona
Pink Leggings c/o Peach
Pink Fedora $25
Lace & Mesh Sleeve Top c/o Chicwish
Black Long Sleeve Crewneck Tee $17
Heart Ruffle Hem Sweater c/o Chicwish
Denim Button-Up c/o Grayson
Performance Jacket c/o Peach
Gingham PJ Set c/o Emi & Kay
Embroidered Heart Turtleneck Sweater c/o Chicwish
Green Tulle Skirt c/o Chicwish
Crossbody Bag $55
Pom Pom Heart Sweater c/o Chicwish
Pink Long-Sleeve Crewneck Tee $17
November & December Total: $258
Remaining Balance: $222.63!
Functioning with an annual budget versus monthly worked well for me. I was pleasantly surprised to have ended the year with a surplus and not a deficit. My January wishlist includes workout tops and athletic shoes. And, since I'm wearing straight jeans more than ever, I'd also like to add a pair of neutral-heeled booties. What's on your shopping wishlist this month?
Thank you for reading!
Shop My Year End 2021 Clothing Budget and Wardrobe Additions:

Also see: 11 Easy Ways to Make Your Shopping More Sustainable and Tips for Looking Stylish on a Budget
If you liked this post, you can subscribe here or follow me on Feedly | Bloglovin | Instagram | Pinterest | Facebook
Linking up here.