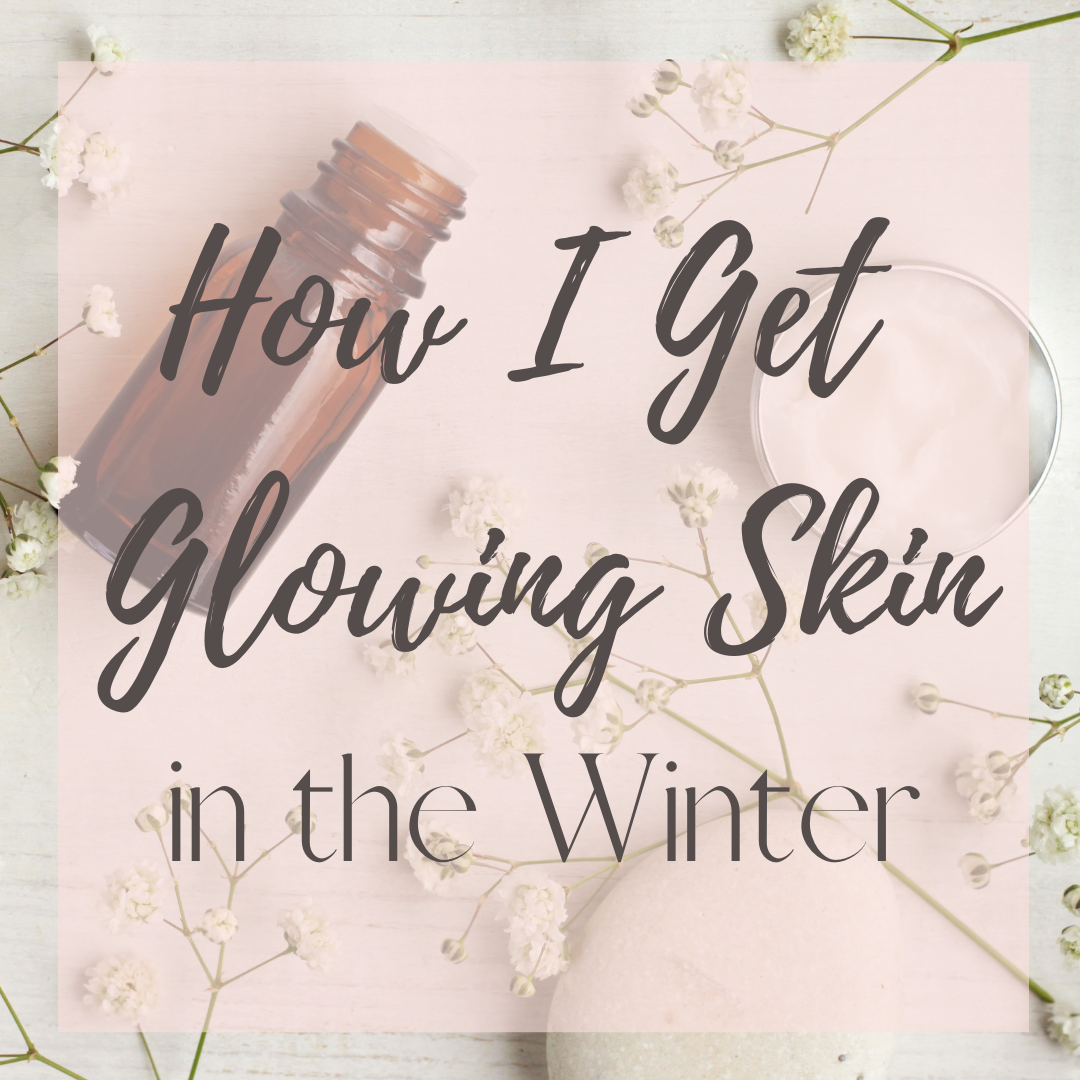 If you've been following me for a while, you know that trying new skincare products is one of my favorite things to do. My skin is typically dry, but the cold winter air really does a number on my skin. When the temperatures drop, I switch up my entire skincare routine to keep my skin hydrated. Today I'm sharing my skincare routine refresh and how I get glowing skin in the winter.
Tips for Healthy Winter Skin
Before we jump down to skincare, I wanted to share a few simple changes you can make to help combat that dry winter skin. First, I'm a sucker for a long, hot shower, but they can lead to even dryer skin. Instead, I try to keep the water temperature warm and minimal my time in the shower. We all know that drinking at least eight glasses of water a day will keep your body and skin hydrated and remove toxins, but it's even more critical in the winter months. Finally, with the addition of artificial indoor heat, running a humidifier will pull moisture back into the air and help with your overall health too.
Winter Skincare Refresh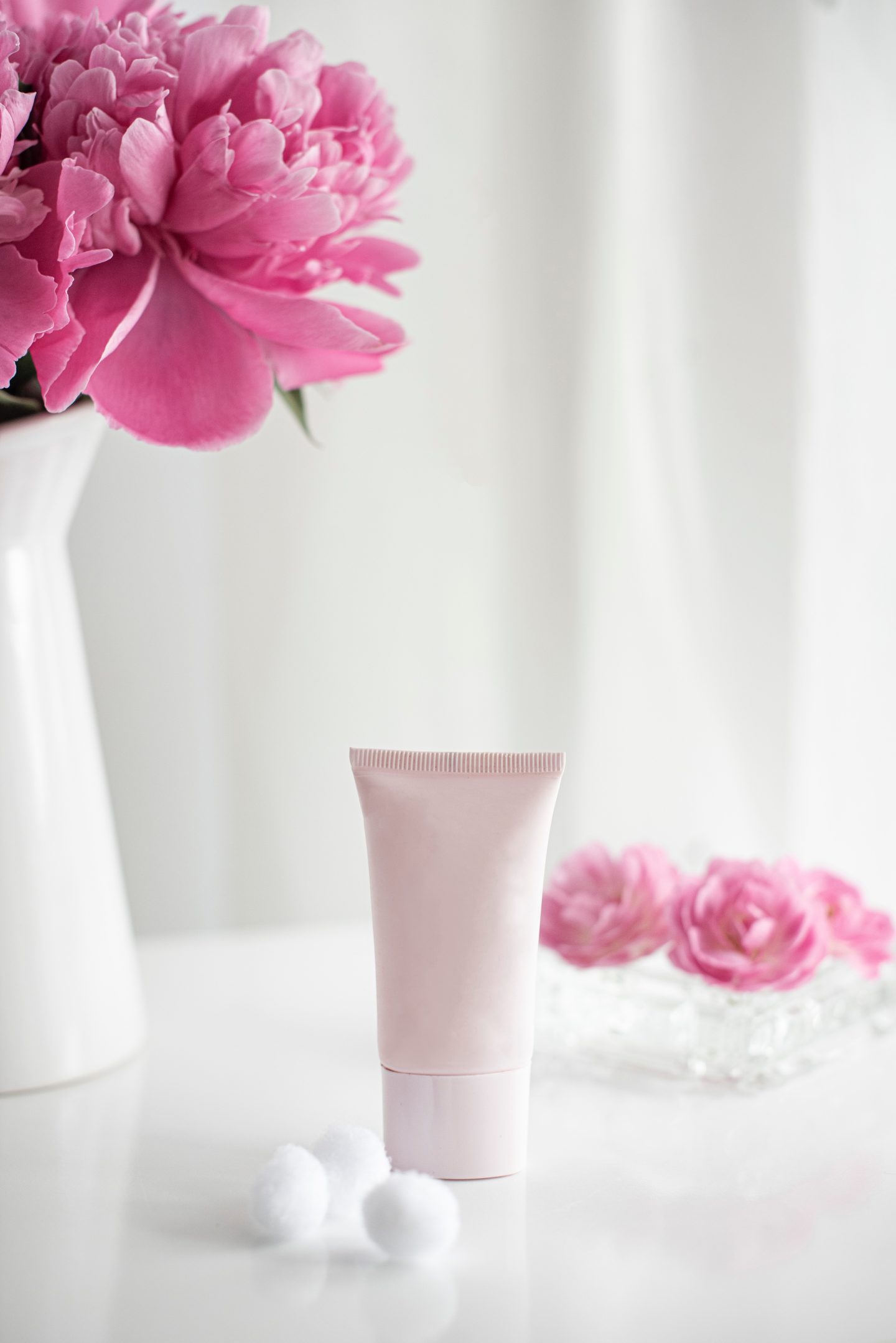 Morning Skincare Routine
I've been using this cleanser in the morning and love it. It leaves your face feeling fresh and clean without any dryness. Use code INPINK15 for 15% off.
SkinCeuticals is a brand I've used on and off for quite some time, and I always come back to it. This vitamin c serum is one of my favorites. It improves the texture of my skin and gives your skin a healthy glow.
I follow up my vitamin c serum with this moisturizing serum for extra hydration. It's formulated with Vitamin B5 and Hyaluronic Acid to enhance your daily moisturizer.
In between my serums and moisturizer, I apply this brightening eye cream. It disguises dark circles, illuminates the under-eye area, and hydrates the delicate skin around your eyes.
Next, I moisturize with this extreme recovery cream that gives my skin the intensive care it needs in the winter months.
Finally, I finish with either Tula's Protect and Glow Sunscreen or City Beauty's Skin Perfecting Daily Veil. Use code INPINK15 for 15% off at Tula or DousedinPink15 for 15% off at City Beauty.
Shop my morning skincare routine:

Evening Skincare Routine
After removing my makeup, I double cleanse with ESPA's Yuzu Ginger Cleansing Sorbet. This balm to oil cleanser turns into a cleansing milk when adding water and leaving my skin soft and refreshed.
I only use a toner at night and love this one. It smells incredible, and it helps to minimize your pores.
After the toner, I apply a serum and alternate between this one, this one, and this one and apply with a jade roller.
I'm constantly on a mission to find the best eye cream and am currently using this eye contour balm from Jurlique. This rich balm hydrates, firms, and brightens around the eye area.
To give my skin extra hydration and replenish it at night while I sleep, I mix a few drops of this face oil with the extreme recovery cream.
My last step is applying the Laneige Lip Sleeping Mask to my lips. A lip mask is one of my winter must-haves for soft and hydrated lips.
Shop my evening skincare routine:

Extras
Tula Exfoliating Scrub INPINK15 for 15% off at Tula
City Beauty HydroMask DousedinPink15 for 15% off at City Beauty
ESPA Clean and Green Detox Mask 10JILL FOR 10% off at Skinstore.com
Thank you for reading How I Get Glowing Skin in the Winter!
Also see: Beauty Tips to Get You Ready for Winter and Why Clean Beauty Matters & What It Means
If you liked this post, you can subscribe here or follow me on Feedly | Bloglovin | Instagram | Pinterest | Facebook
Linking up here.