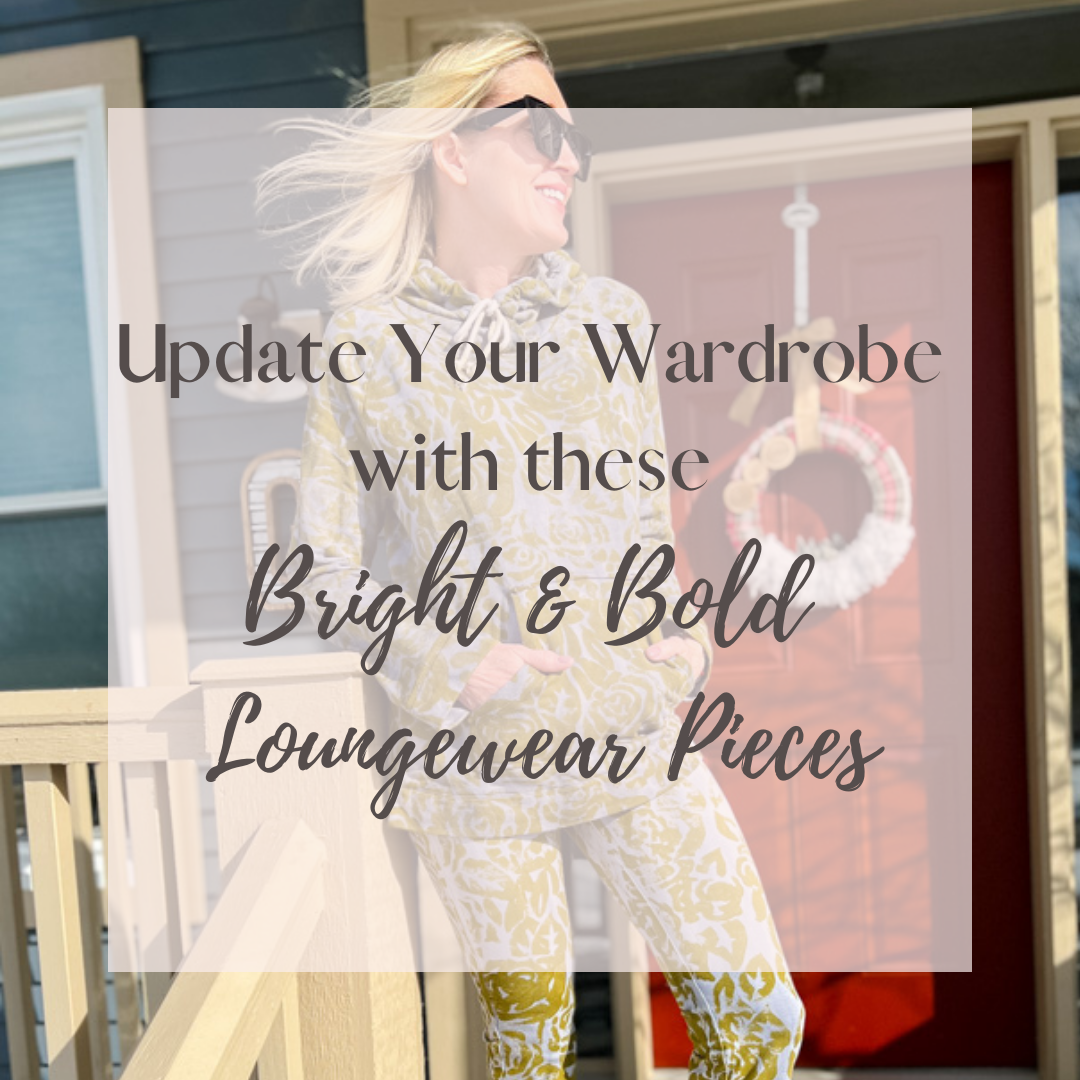 A few weekends ago, I spent the day at Annie Turbin Design's newly opened boutique in Highland Park, IL, for a private styling session with the fashion maven, Annie Turbin, herself! The designer combines comfort and style with her luxe, bright, bold hand-dyed loungewear pieces.
Handmade Loungewear
Colorful hues are on trend this spring, and Annie Turbin's boutique features one-of-a-kind handmade pieces for women in bright and bold colors. Her elevated, everyday wear selection is gorgeous and made for women who want to be casual and still stylish. Gone are the days when wearing loungewear and sweats are confined to staying at home. Annie designs loungewear pieces with fabrics that are buttery soft, luxe, and drape on your body perfectly.
Annie Turbin Flagship Store
In her flagship store, you'll find everything from silk scarves to t-shirts, joggers, denim, and loungewear sets that will add a fun pop to any look. Her collection is easy to dress up or down, mix and match, and is effortlessly chic. Annie Turbin's garments are made sustainably and hand-dyed in her LA-based design studio. Pieces from other artists and designers are featured in her boutique as well!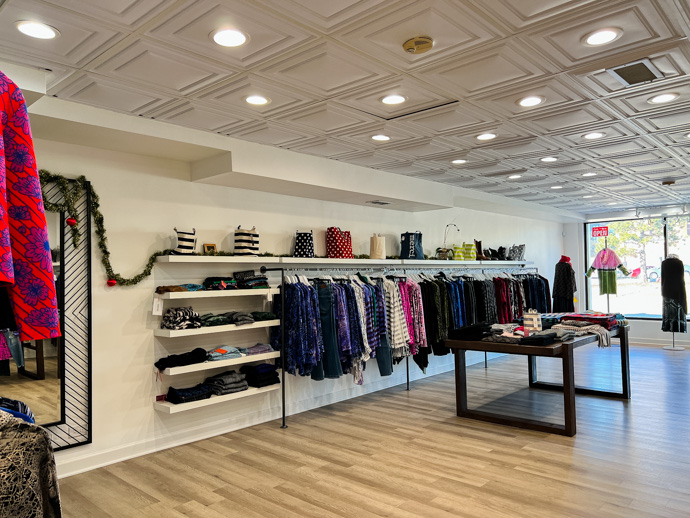 Annie was so welcoming and made me feel right at home. She is an inspiration and I loved learning about how she transitioned from music to the fashion industry. Annie was a musician looking for stage clothes, and after coming up empty-handed, she started making her own dresses. She was hooked when she discovered silk screening, falling in love with the printing process. Then, in 2003, Annie launched her own clothing line. Goes to show, it's never too late to follow your dreams.
Bold Loungewear Styling Session
I tried on everything from tunics, blouses, tops, and sweaters to jeans, joggers, and flared leggings.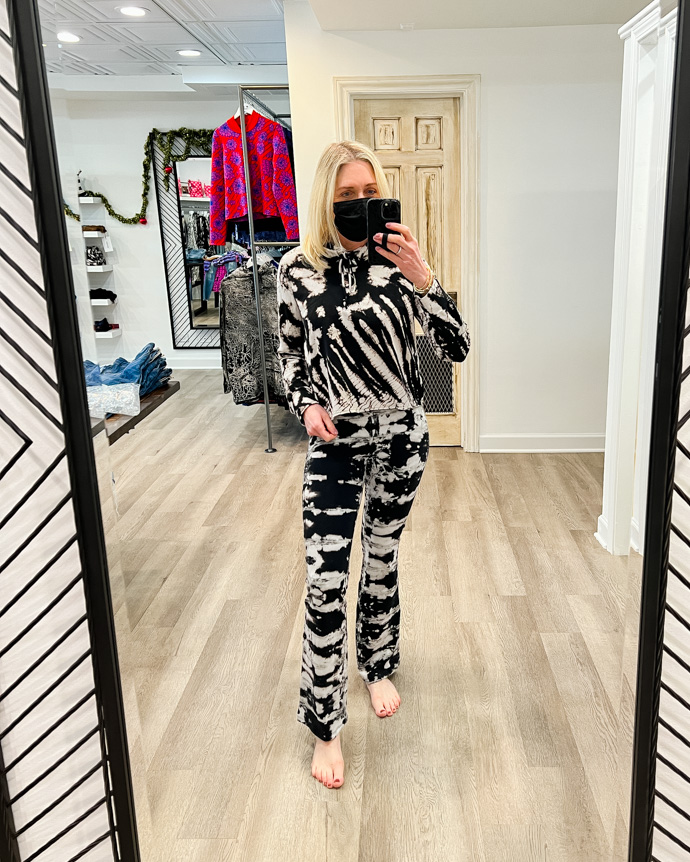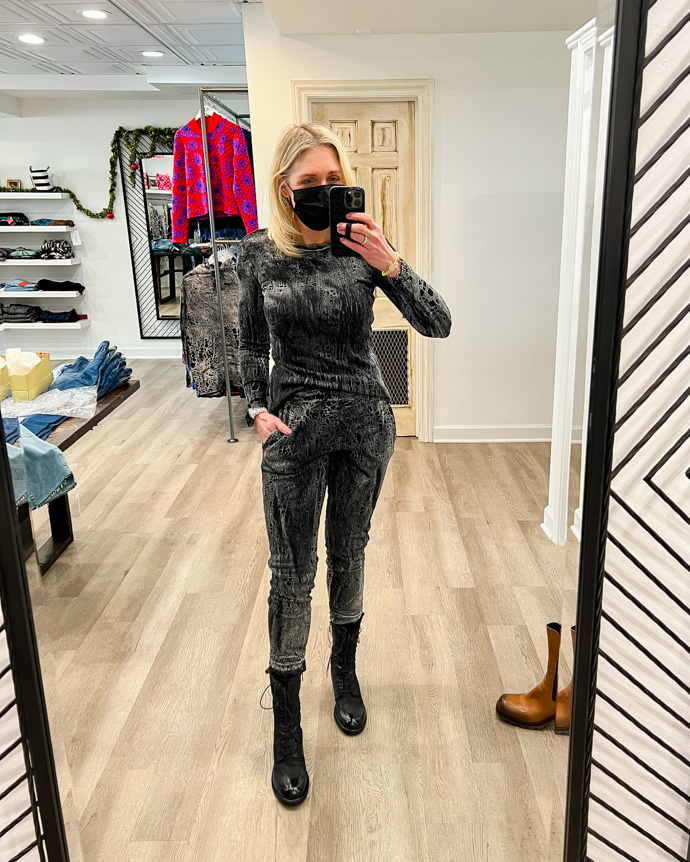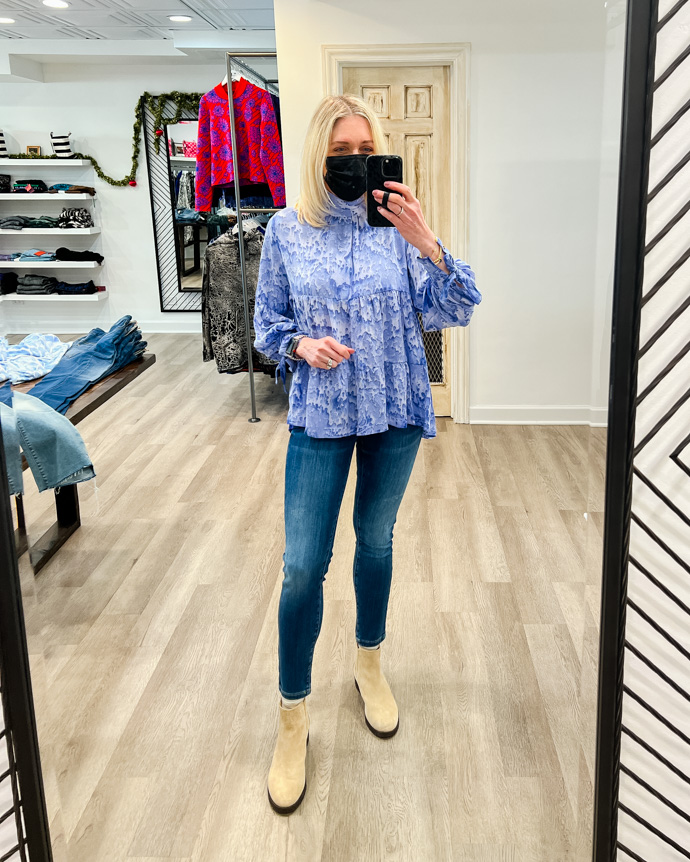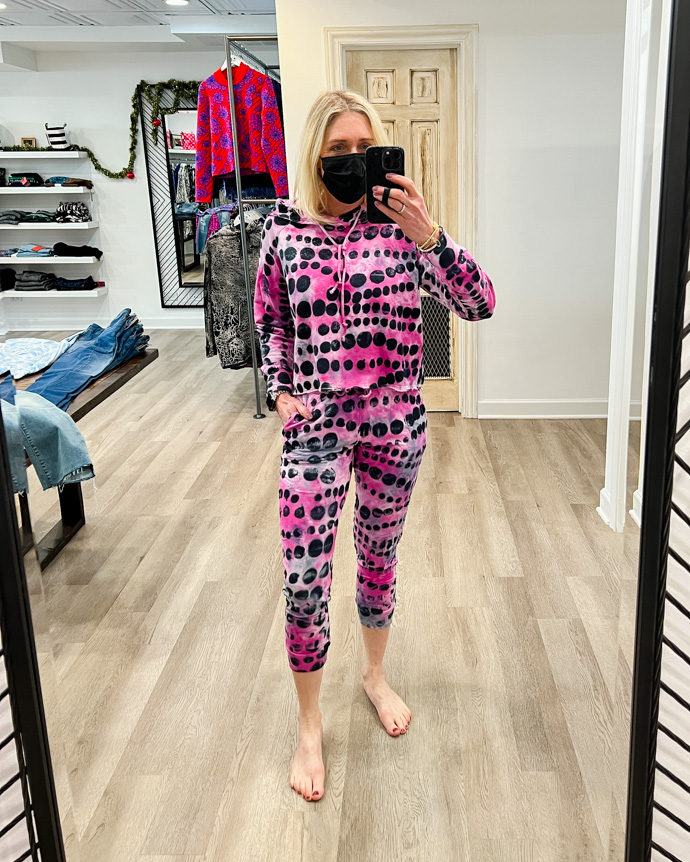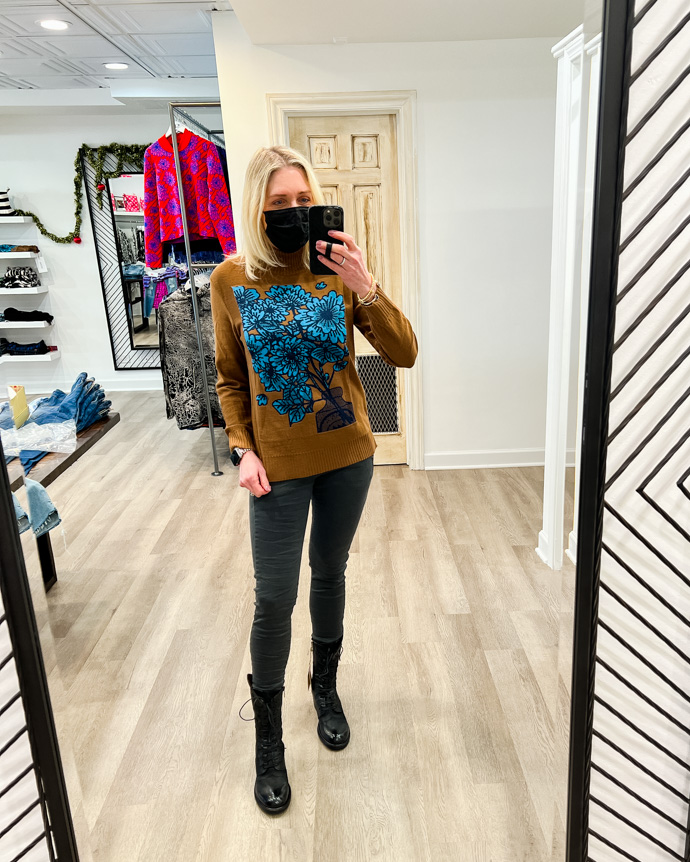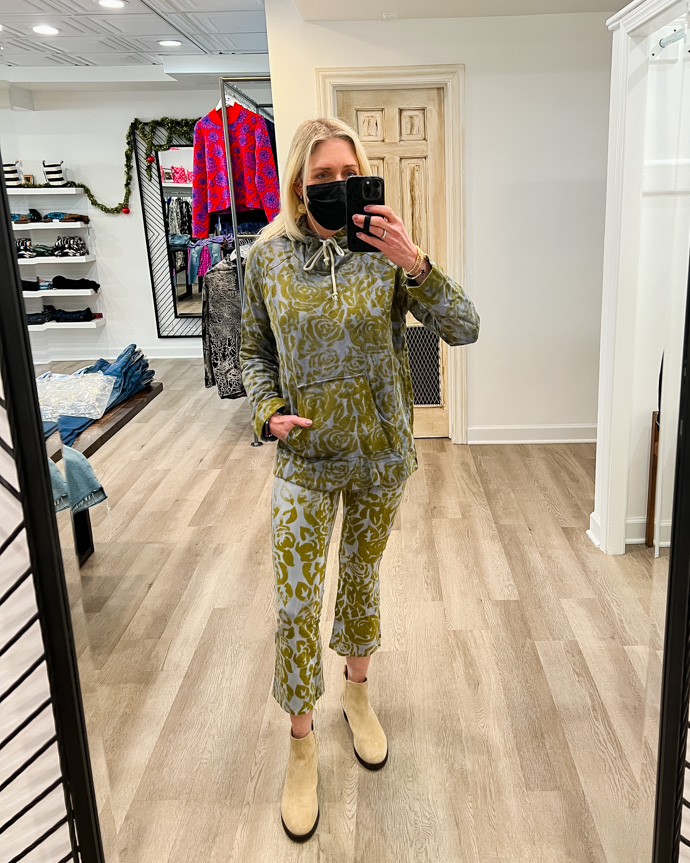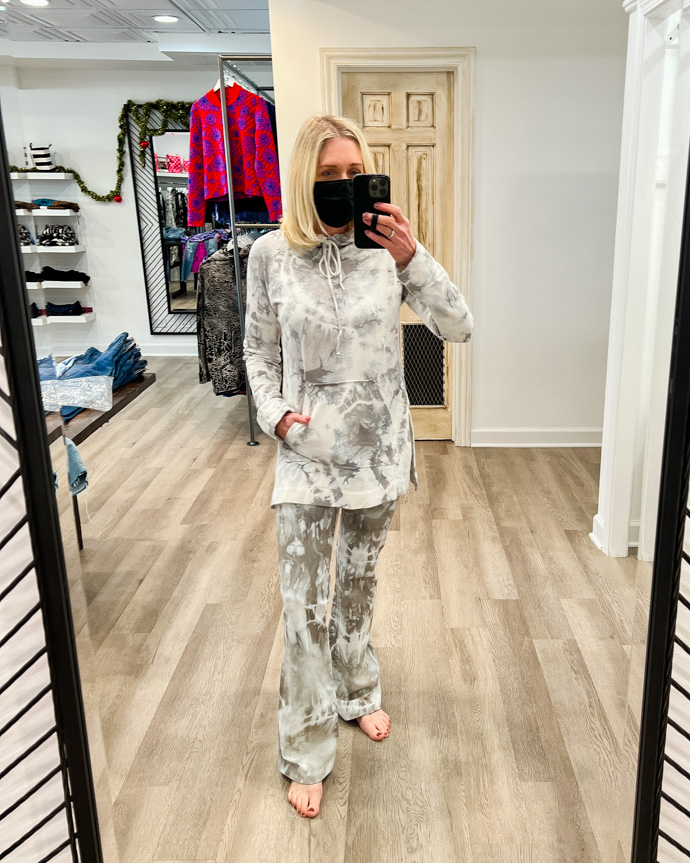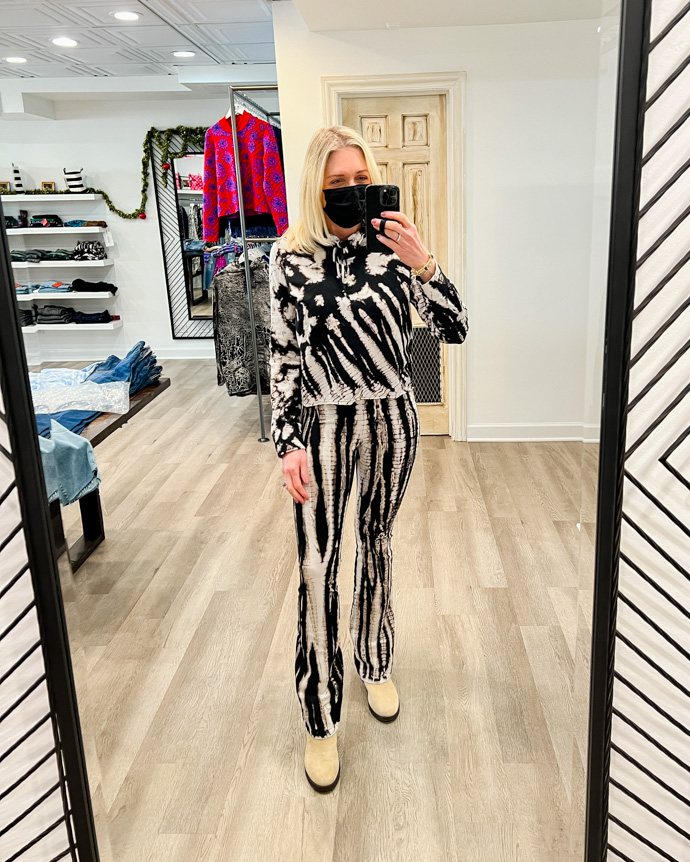 What Loungewear Came Home With Me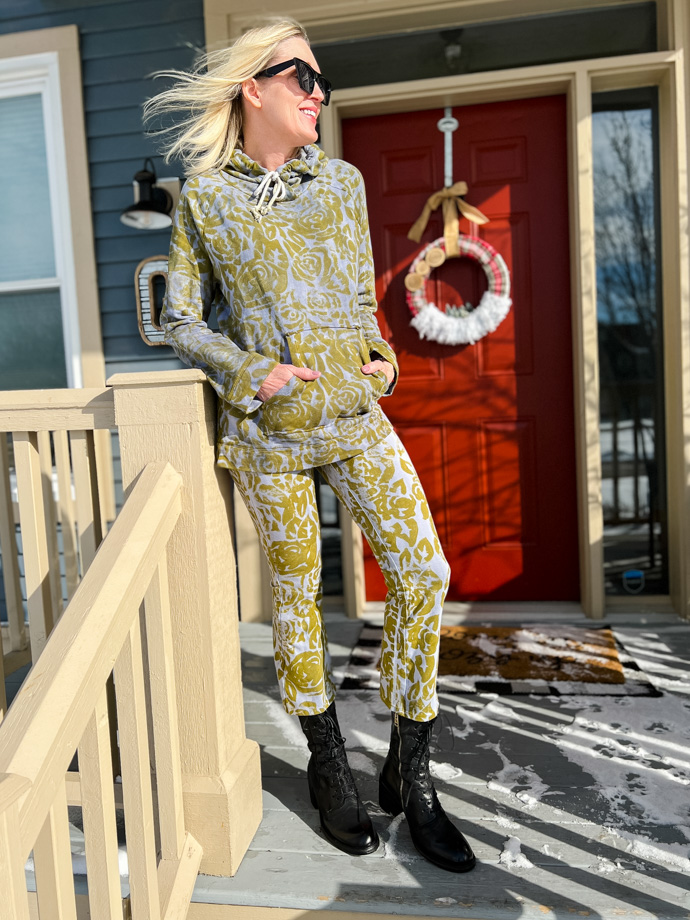 Cropped flared leggings in the blue and green rose print and matching tunic hoodie.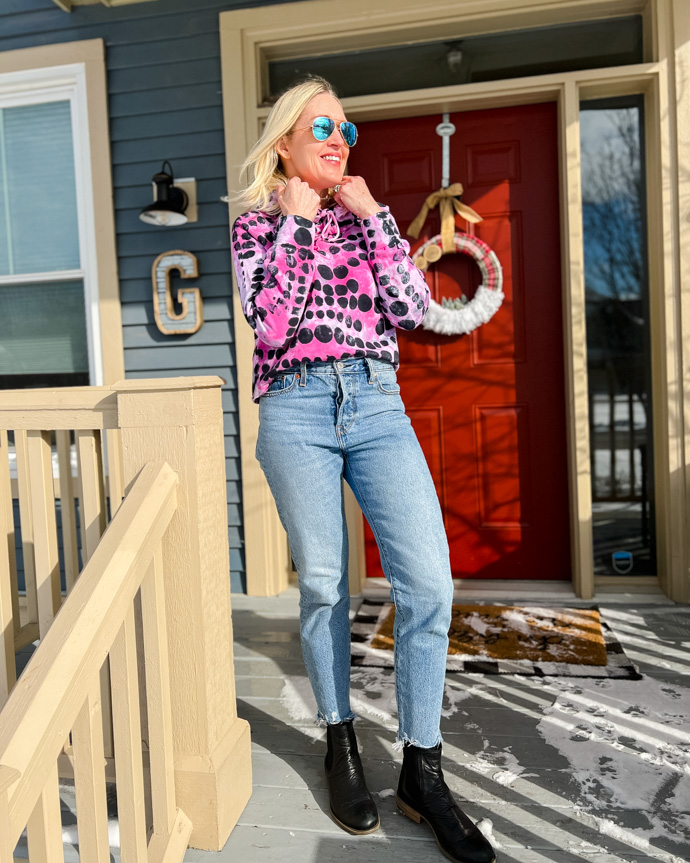 Pink and black polka dot tie-dye hoodie.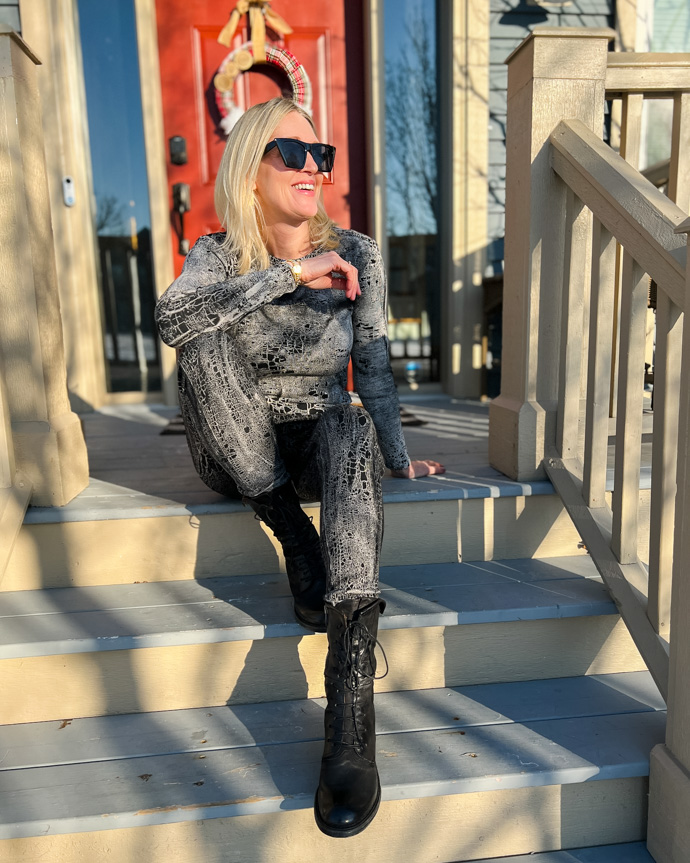 Black crackle print top and joggers.
Special thank you to Annie Turbin for spending the day with me! I had so much fun and am in love with your beautiful collection!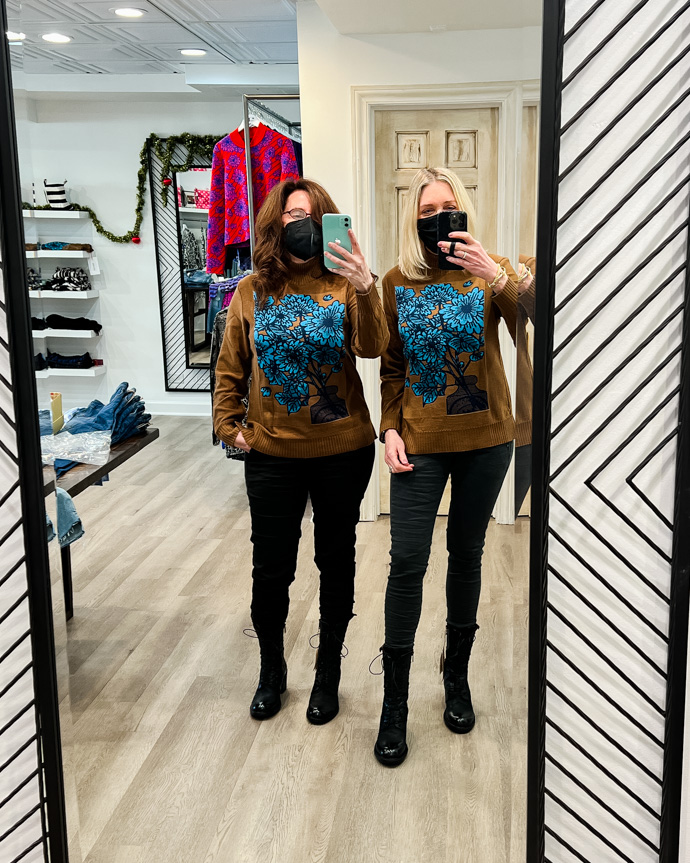 If you are local, you've got to check out Annie Turbin's boutique! You can also shop online at annieturbin.com.
Thank you for reading Bright Bold Loungewear!
Also see: Winter Stitch Fix Review – What I Kept and Returned and Winter Date Night Outfit Ideas
If you liked this post, you can subscribe here or follow me on Feedly | Bloglovin | Instagram | Pinterest | Facebook
Linking up here.
Now onto the linkup! I can't wait to see your outfits!
THURSDAY FASHION FILES WEEKLY LINKUP
LINKUP GUIDELINES
1 – Follow Jill: Bloglovin', Facebook, Instagram, Pinterest, Feedly, LIKEtoKNOW.it
2 – Follow Kellyann: Bloglovin', Facebook, Instagram, Pinterest, LIKEtoKNOW.it
3. Help spread the word and share our linkup with your community.
4. **By adding your links, you are stating that you have the proper licensing/rights to the images in your blog posts.**
Katie from Hello Katie Girl is this week's featured blogger!
You are invited to the Inlinkz link party!