I hope you had a beautiful weekend! My weekend started with an impromptu date night with my husband. We headed to one of our favorite Mexican restaurants and had the most delicious cucumber jalapeno margaritas. Then, on Saturday, we were blessed with 70-degree weather and spent the day outside. The spring weather was just a tease, though, because as I'm writing this,  the temps have dropped back into the 30s, and we're getting several inches of snow.
Do you remember my review of Annie Turbin Design? I spent Sunday morning helping her model her gorgeous and colorful fall 22 collections for photos. It was fun, but I was exhausted after trying on over 40 pieces.
Even though we have a winter weather advisory, I wanted to share some spring fashion finds today. Target is one of my go-to's when I want to add new trends to my closet without breaking the bank. My Target wishlist is full of soft, colorful pieces that are versatile to wear now and later.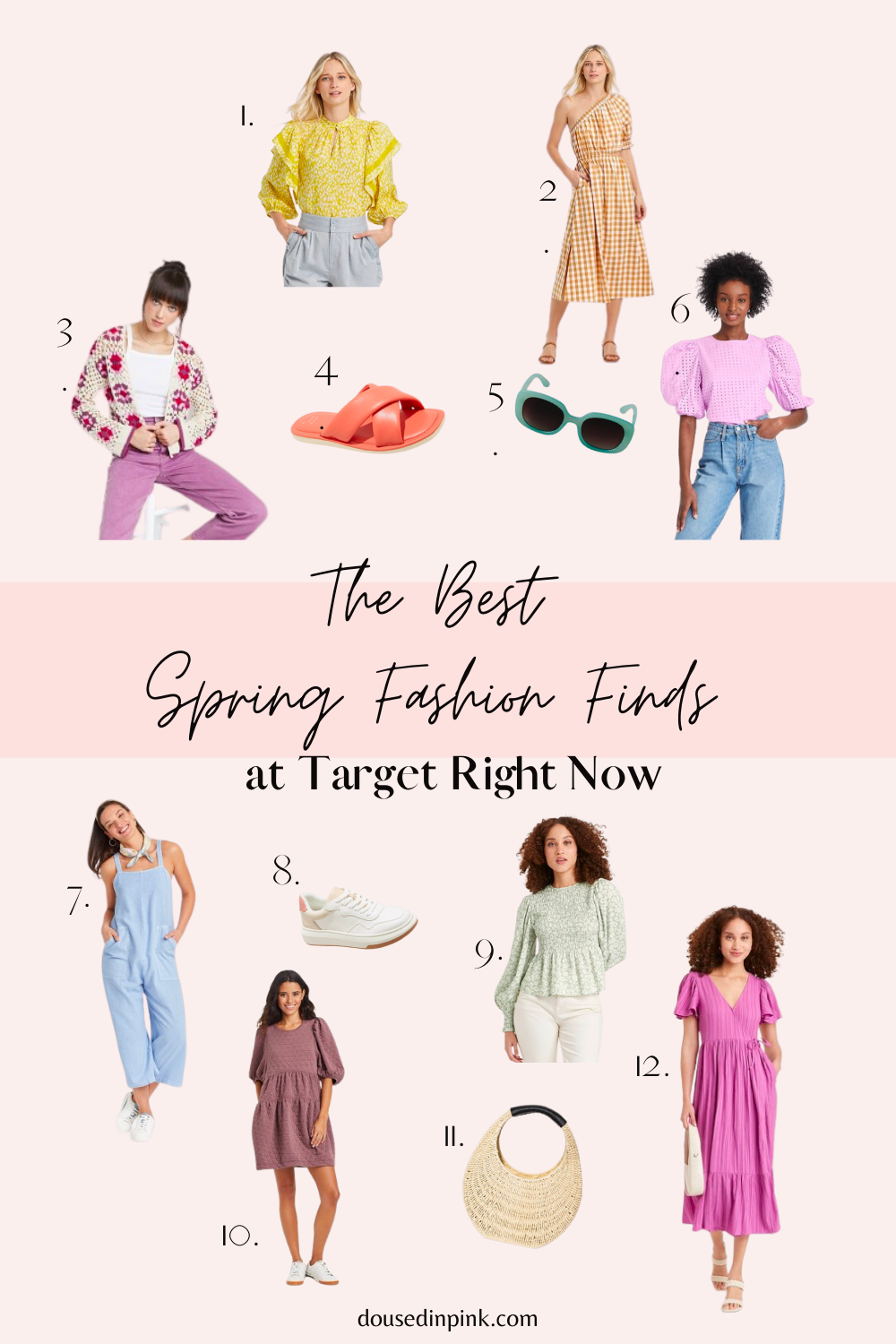 My Favorite Spring Fashion Finds from Target
2 – Puff Sleeve Gingham Cut Out Dress
3 – Crochet Cardigan
5 – Retro Sunglasses
6 – Short Puff Sleeve Eyelet Top
8 – Sneakers
10 – Balloon Sleeve Quilted Dress
11 – Straw Oval Tote
12 – Flutter Short Sleeve Wrap Dress
Shop The Best Target Spring Fashion Finds:

Thank you for reading! What's on your spring wishlist? Let me know in the comments!
Also see: Cute Winter Head to Toe Outfit From Target Under $100 and Seven Spring Outfits with White Jeans
If you liked this post, you can subscribe here or follow me on Feedly | Bloglovin | Instagram | Pinterest | Facebook
Linking up here.