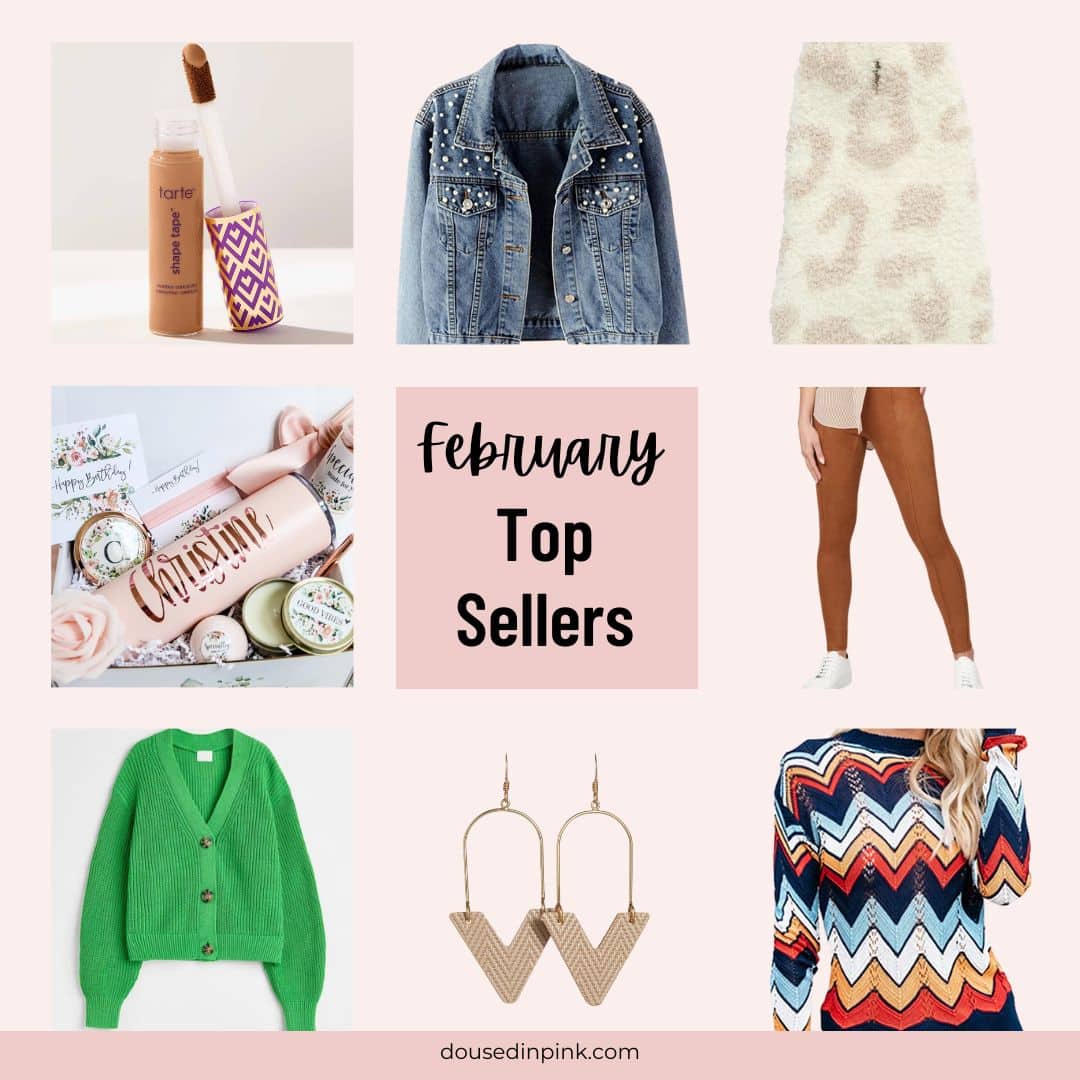 February Top Sellers
Happy Monday! I hope you had a great weekend! Our 25th anniversary is tomorrow, so we celebrated with a nice dinner at a new wine bar and restaurant over the weekend. We originally wanted to go away to Destination Kohler in Wisconsin but didn't plan ahead in time. But the weather here is so cold and windy, so it's for the best. So, we're going to postpone that adventure until June.
Anyway, I'm rounding up February's top sellers in this post today. These are all items that you loved and purchased last month. I think you'll see why these were so popular and agree that they are all good finds! Many of them are currently on sale as well!
February Top Sellers
Beauty
Tarte Shape Tape was a big hit, and I can see why. It gives you full coverage in a lightweight formula, is long-lasting, and doesn't cake.
Gift Ideas
If you need a birthday or graduation gift check out this personalized gift box. It's super cute and has great products to choose from, including a personalized tumbler.
Fashion
This post must have resurfaced on Pinterest because my chevron-striped sweater was another top seller last month. The chevron stripes and pointelle detailing are really pretty, and you can't beat the $23 price tag!
Nickel & Suede has so many unique earrings; these leather statement earrings were a top seller last month. The geometric hoop style adds a fun element to your look.
I shared this denim jacket embellished with pearls in my Instagram stories last month. It's a great way to wear the pearl trend, and I'll be styling it multiple ways on the blog very soon.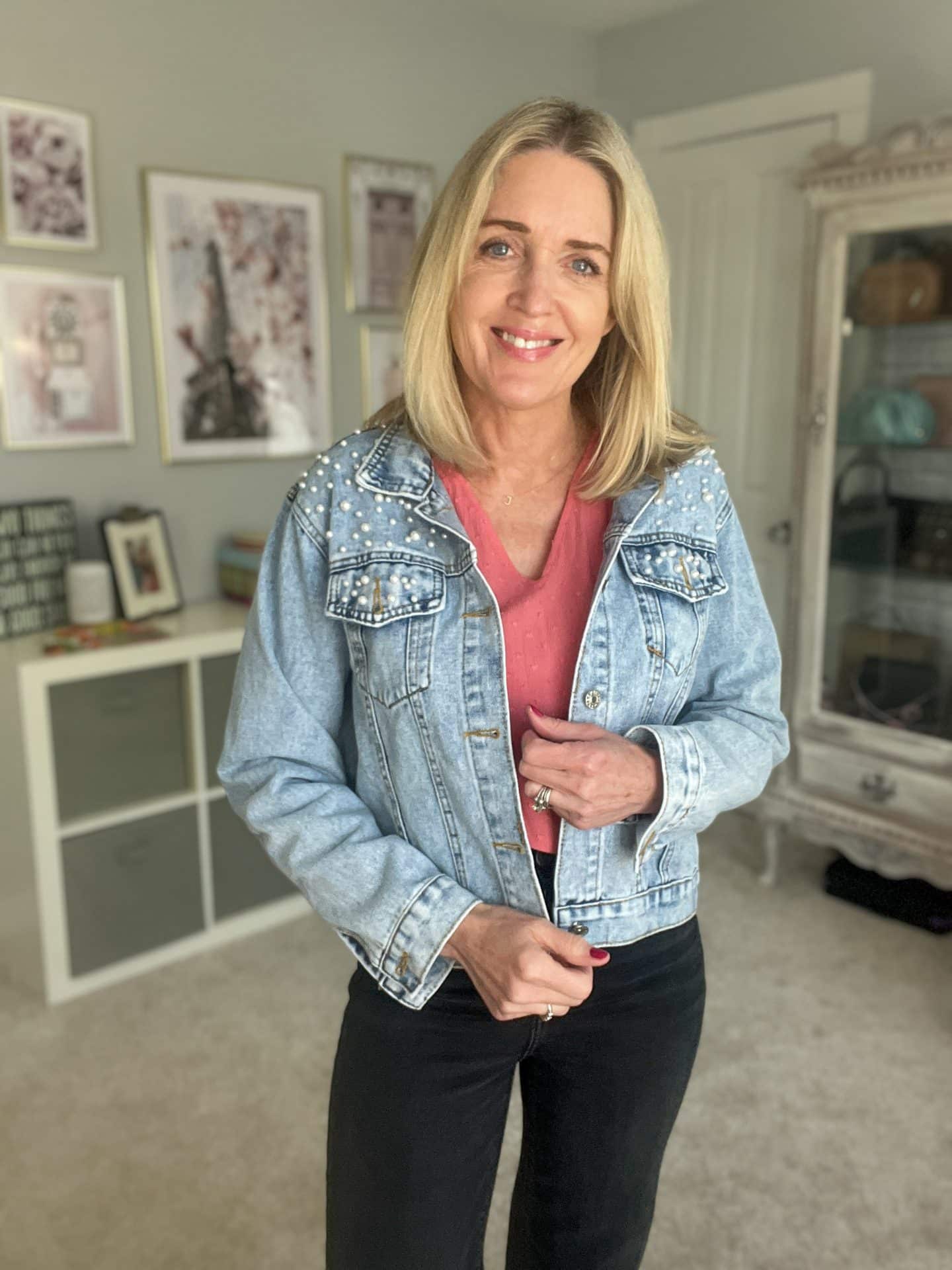 I think everyone had St. Patrick's Day on their mind when they purchased this sweater. It's under $20, and you'll want to wear the fresh green color all spring long.
A Barefoot Dreams sweater is one of my winter staples. Last summer, I splurged on the cozy chic dog leopard sweater for my pup during the Nordstrom Anniversary sale. Make sure you watch our cute get-ready with me reel styling our matching sweaters.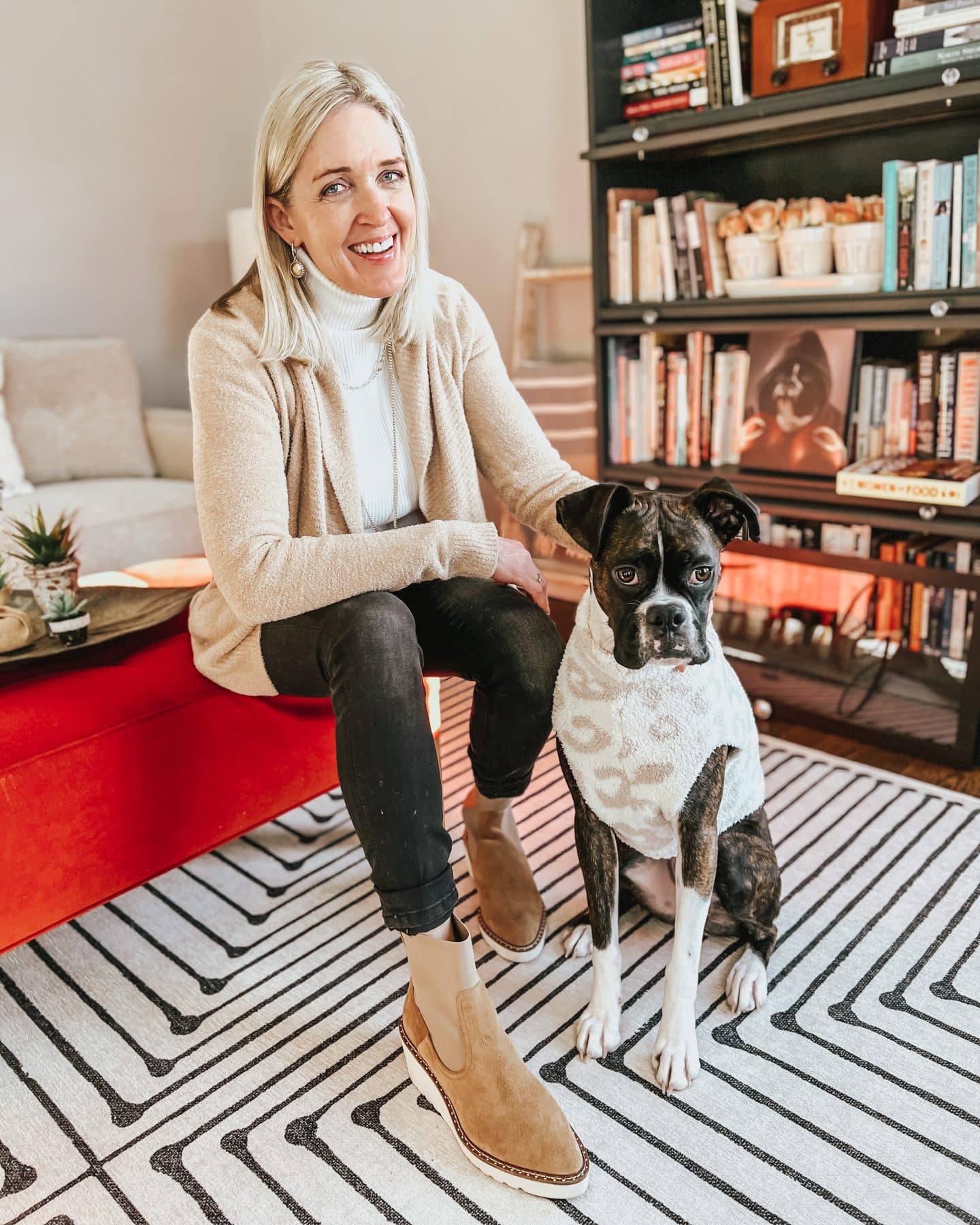 I wore these faux suede leggings from Spanx all winter long, and it looks like you did too. They're soft, flattering, and easy to style. And they're currently 30% off!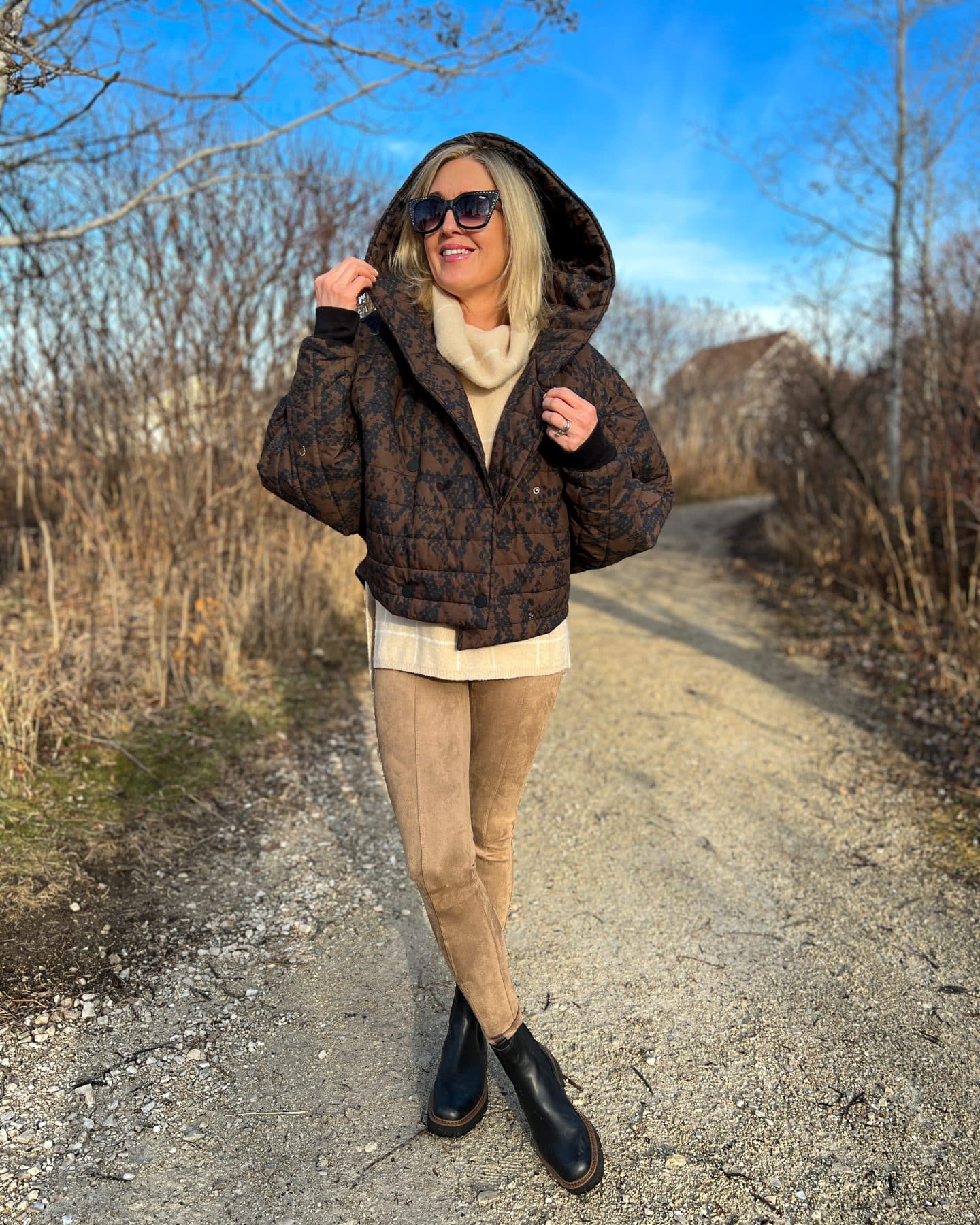 Do you have any of these February top sellers? Let me know in the comments!
Thank you for reading!
Also see: 8 Ways to Wear White Jeans Year Round and Ipsy Glam Bag Review
If you liked this post, you can subscribe here or follow me on Feedly | Bloglovin | Instagram | Pinterest | Facebook
Linking up with:
Away from the Blue  | Fine Whatever Blog | Between Naps on the Porch | Hello Monday | I do de Claire | Elegantly Dressed and Stylish | {Walking in Memphis in High Heels & The Fashion Canvas} | The Style Splash | Straight A Style & Girl Meets Bow | Is This Mutton? | Curated by Jennifer | Mummabstylish | Shelbee On the Edge | Nancy's Fashion Style | Momfessionals | Sunday Showcase