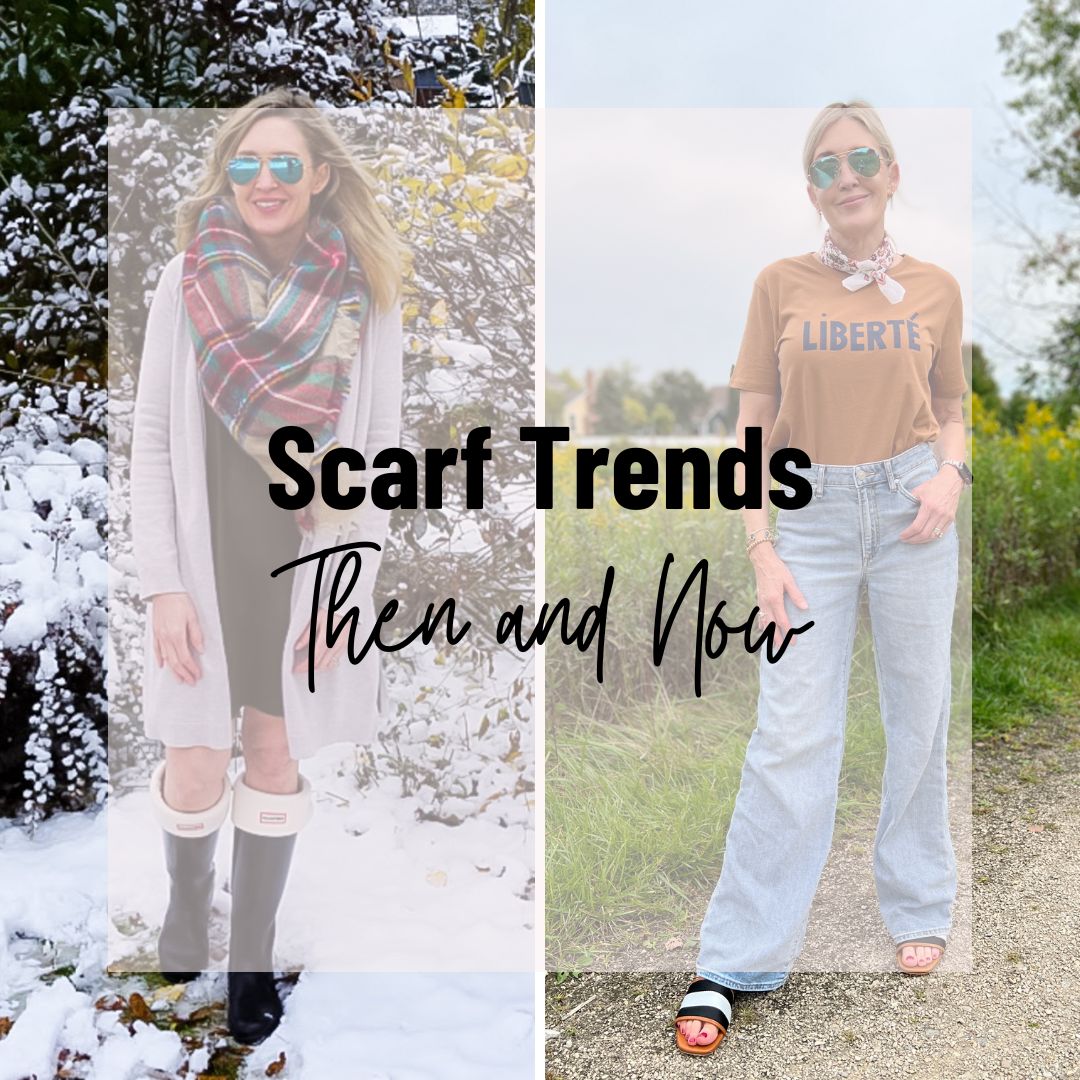 In a fall outfit drought? Whenever I get stuck putting together looks in the cooler months, I head straight to the accessories. Fall accessories like scarves can – literally – wrap together an outfit and take it from blah to mwah! Today is the last installment of the Then and Now series with Kellyann, and we're taking a trip down memory lane to look at scarf trends over the past decade and a glimpse into the 2023 scarf trends that are dominating the fashion scene this fall.
Scarf trends have changed dramatically over the years. When I first started my blog nearly a decade ago, infinity scarves were the IT item to have. Big, patterned infinity or chunky scarves were my go-to when styling outfits. Oh, how times have changed. When was the last time you wore an infinity scarf? It's been a while for me.
Big blanket scarves were also big in the spotlight for a few years. Blanket scarves not only added a layer of warmth in the cold autumn air but were also super helpful in elevating a basic outfit. 
Scarves have turned a 180 this season, so you can leave your blanket and infinity scarves hanging in the closet. What's trending? Lighter, silkier neck scarves. Voila! Follow along to see my then versus now styling scarves – the perfect fall accessory.
A Look Back at Scarf Trends
The Blanket Scarf Phenomenon
Characterized by their large size and cozy, wraparound design, blanket scarves enjoyed a meteoric rise in popularity during the latter part of the 2010s. Their oversized nature and versatile styling options made them an instant hit. They could also be draped over the shoulders or even worn as shawls.
Looking back now, these scarves distract from my outfit and steal the show. Although they did definitely keep me warm in the snow! Plaid was also one of my favorite fall styles; as you can tell, that was my go-to pattern for these blanket scarves. Although I don't plan on ditching plaid styles anytime soon, these scarves are now too bulky for me, and they've been retired.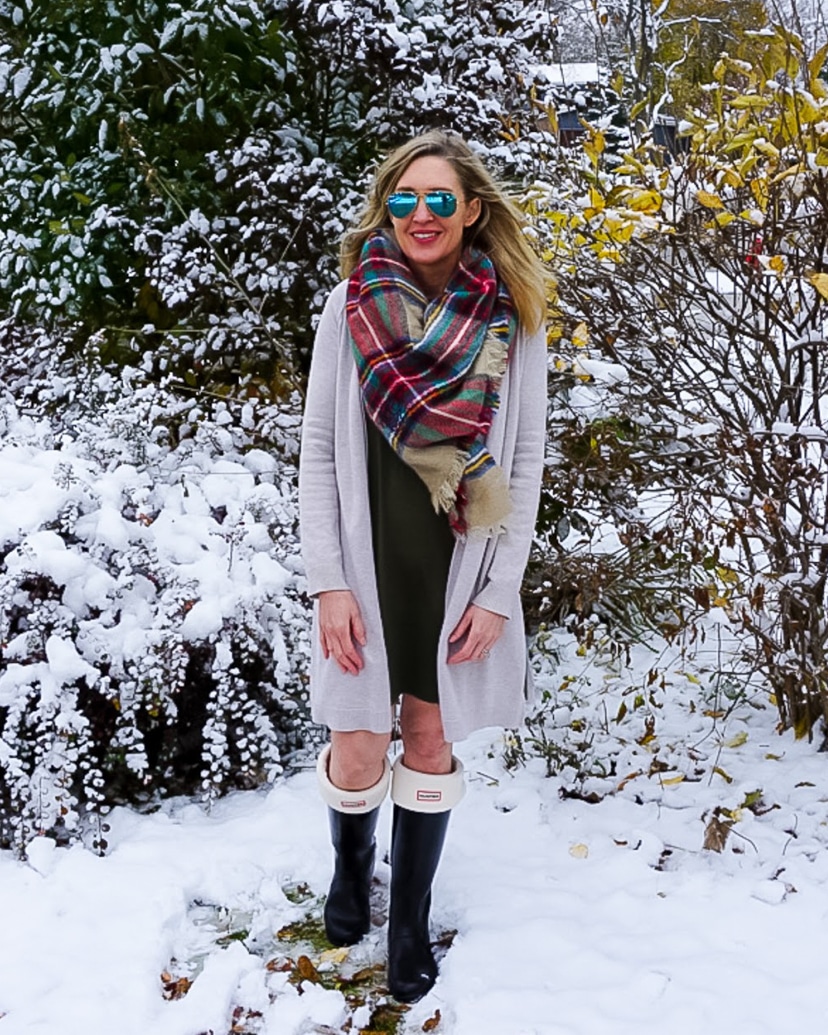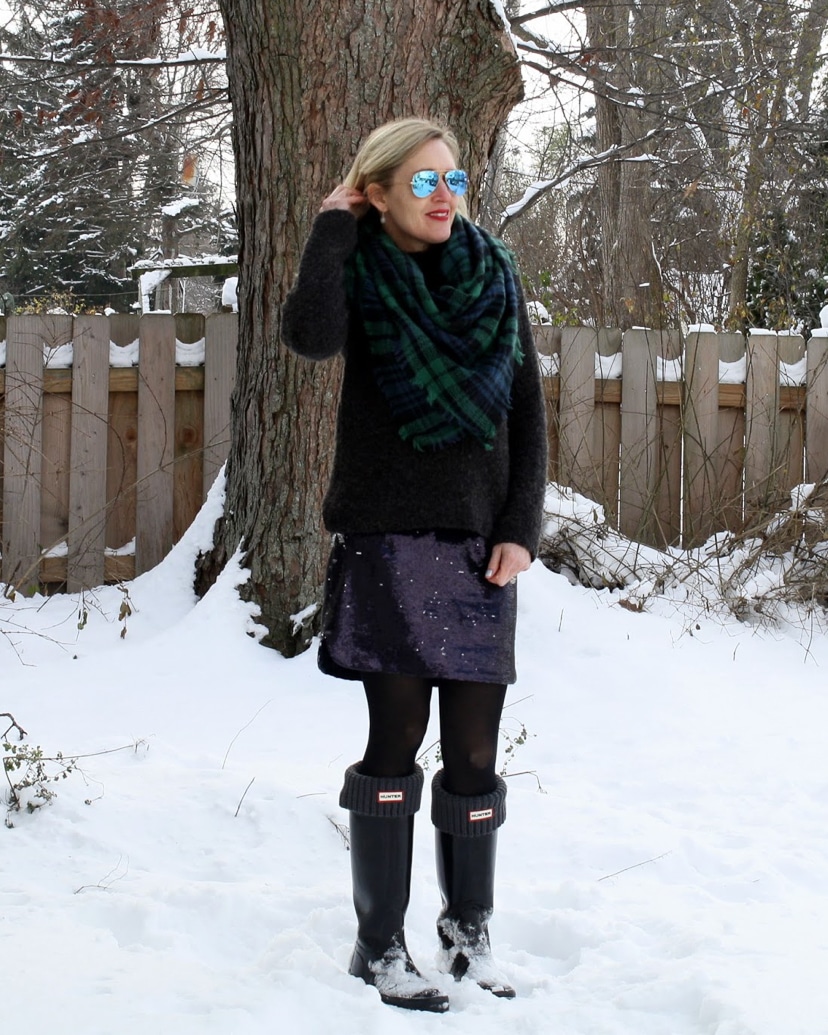 The Rise and Fall of Infinity Scarves
Infinity scarves, also known as loop scarves, were another item I constantly reached for in my closet. They experienced their moment of glory in the fashion world during the early 2010s. These scarves, characterized by their continuous loop design, offered a convenient and cozy way to accessorize outfits.
However, as fashion tastes and preferences have evolved, the popularity of infinity scarves has steadily declined, mainly due to their lack of versatility and a preference for minimalist and classic looks. Now, I take a different approach to layering and styling scarves, I can't say I reach for infinity styles anymore. They have been replaced with lighter, more versatile alternatives.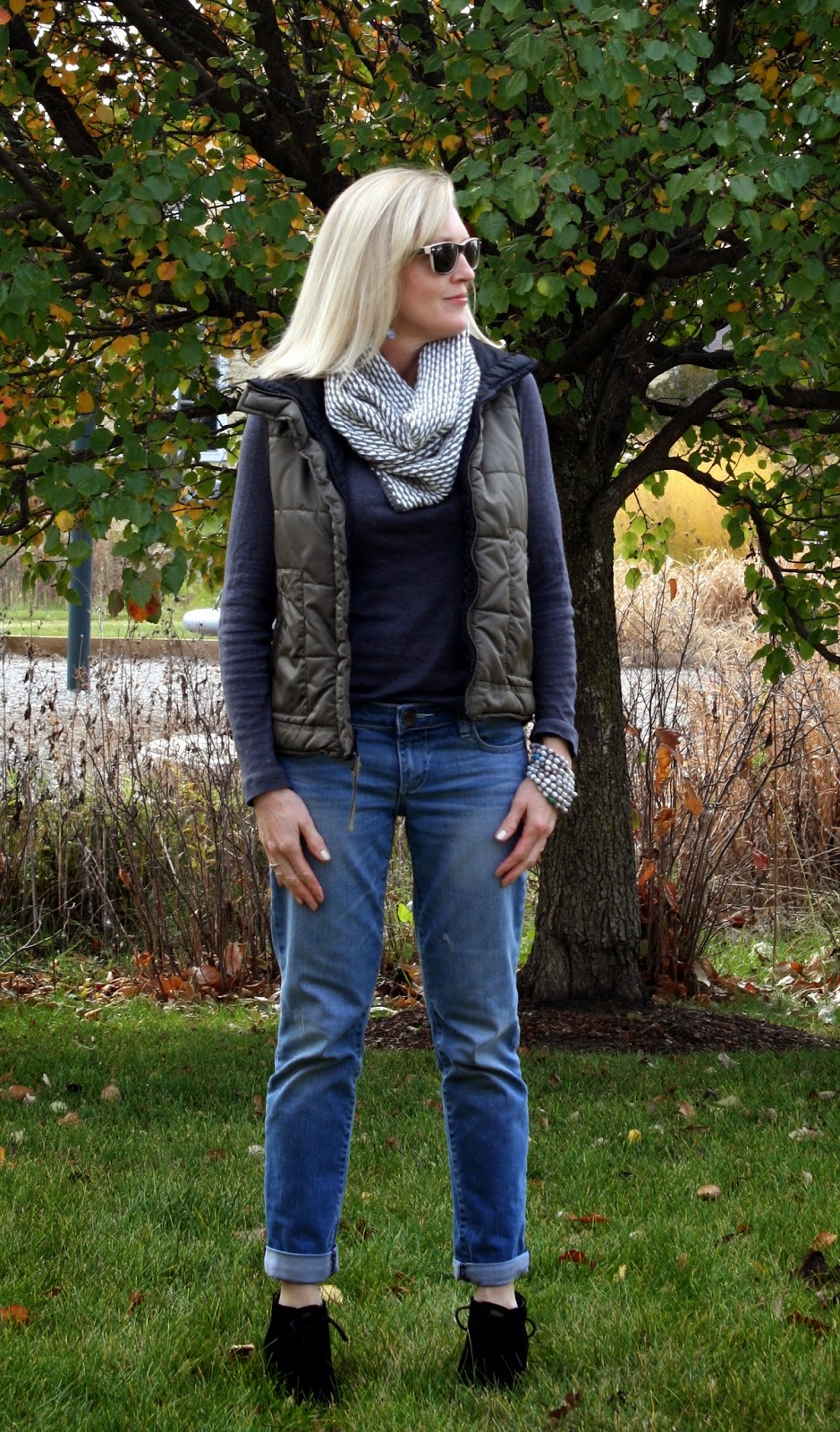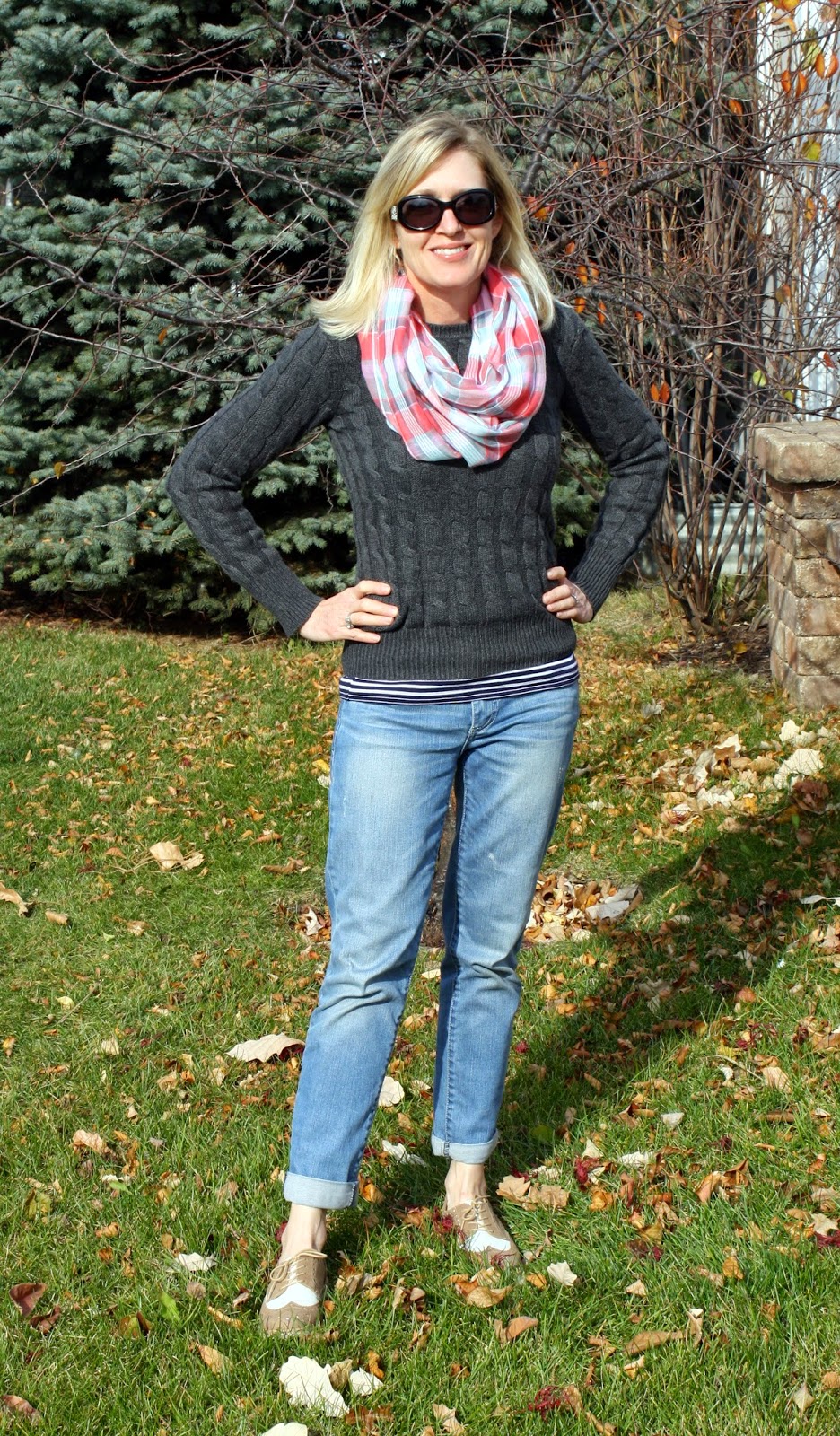 Modern Scarf Trends
As you can see, scarves have seen their share of transformations over the years, with neck scarves becoming the latest trendsetter. These scarves exude a certain chic simplicity, making them a favorite among those who appreciate understated style. Lighter neck scarves are something I've been pulling from my closet when accessorizing my fall outfits.
Neck scarves exude a timeless elegance and sophistication. Not only are they chic, but the simplicity of lighter neck scarves adds just enough to effortlessly elevate any outfit where they aren't too distracting from your overall look. Their patterns, colors, and textures can add a pop of interest and individuality to your ensemble.
Here's how I've transitioned from big, blanket and infinity scarves from 2014 to stylish, lighter neck scarves trending in 2023.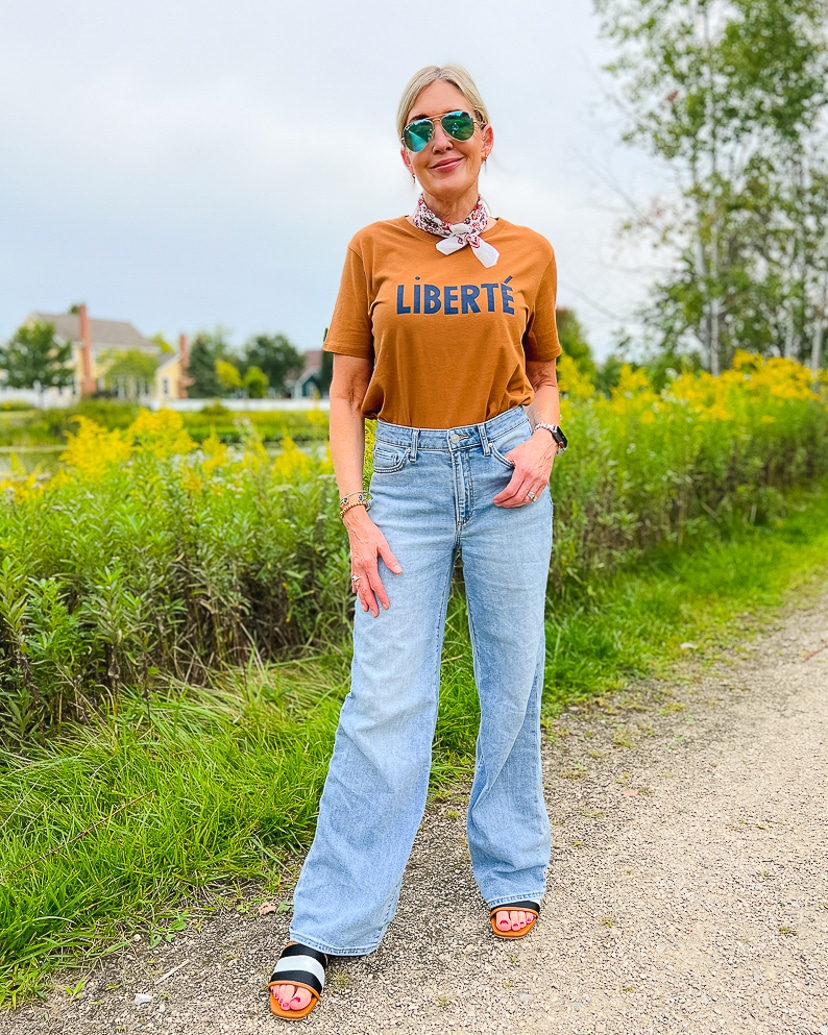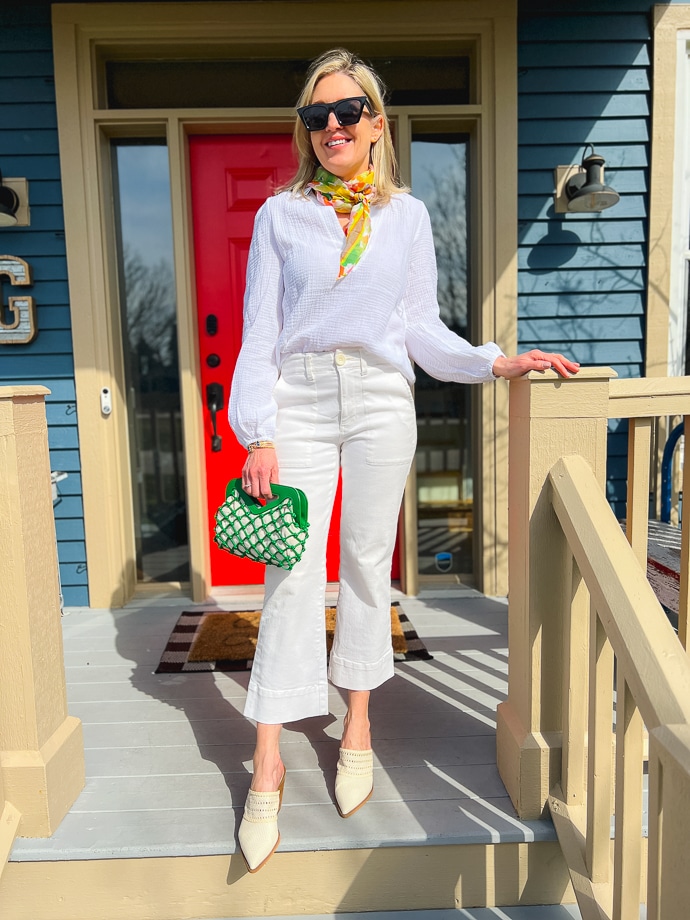 As you can see, these neck scarves are highly versatile and can be worn in several ways. I am loving fun patterned neck scarves, as you can see! 
These scarves delicately add to any look, from adding a pop of color to plain dresses or monotone outfits, to elevating a graphic tee. Want to opt your neck scarf for a different style? Pro tip: Use your neck scarf as a head wrap or hair tie!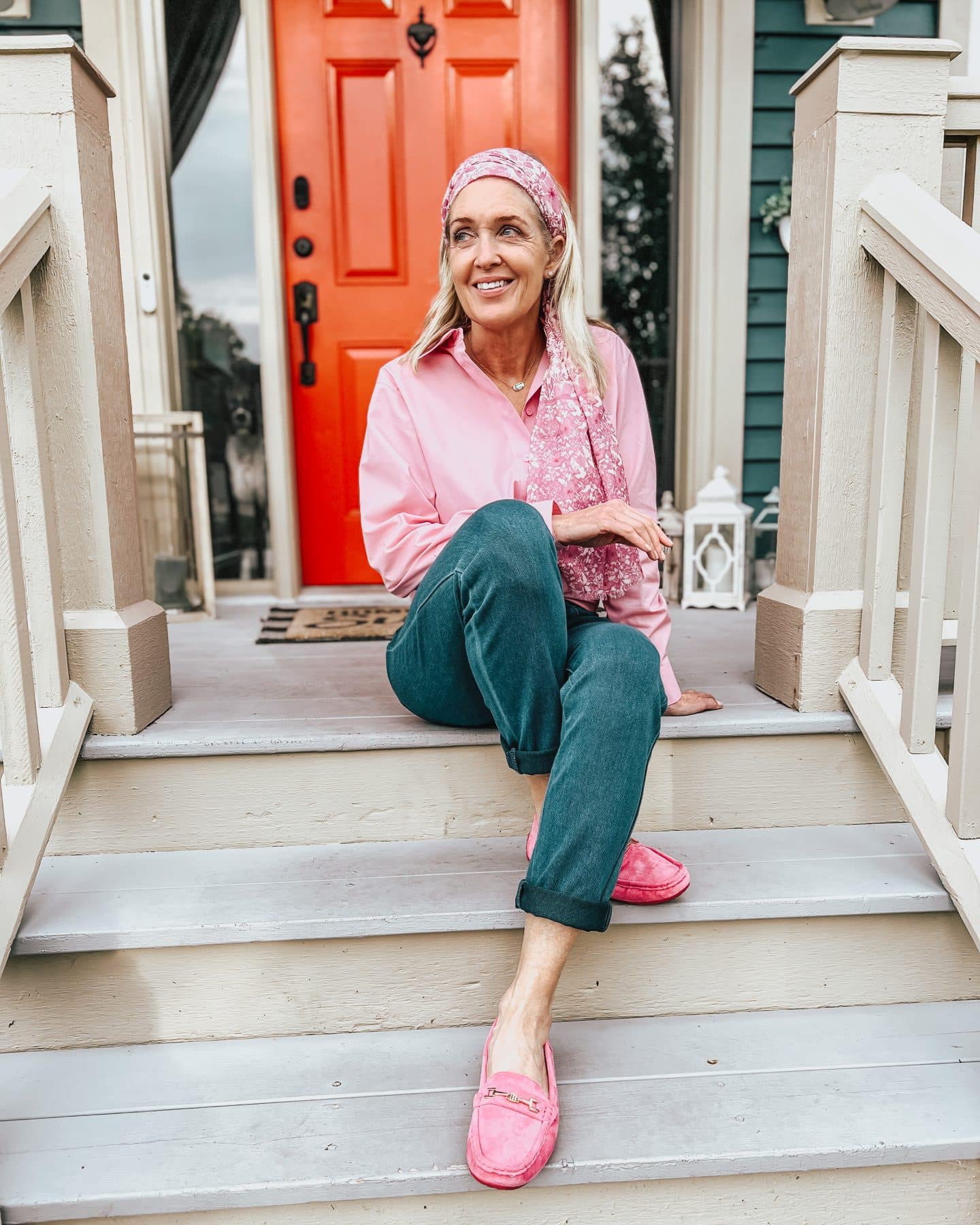 Breast Cancer Awareness Scarf ($10 donated to American Cancer Society for every scarf purchased)
Shop Scarves:

Thank you for reading 2023 Scarves Trends!
Also see: Three Stylish Ways to Wear a Scarf and How to Wear a Scarf in the Spring
If you liked this post, you can subscribe here or follow me on Feedly | Bloglovin | Instagram | Pinterest | Facebook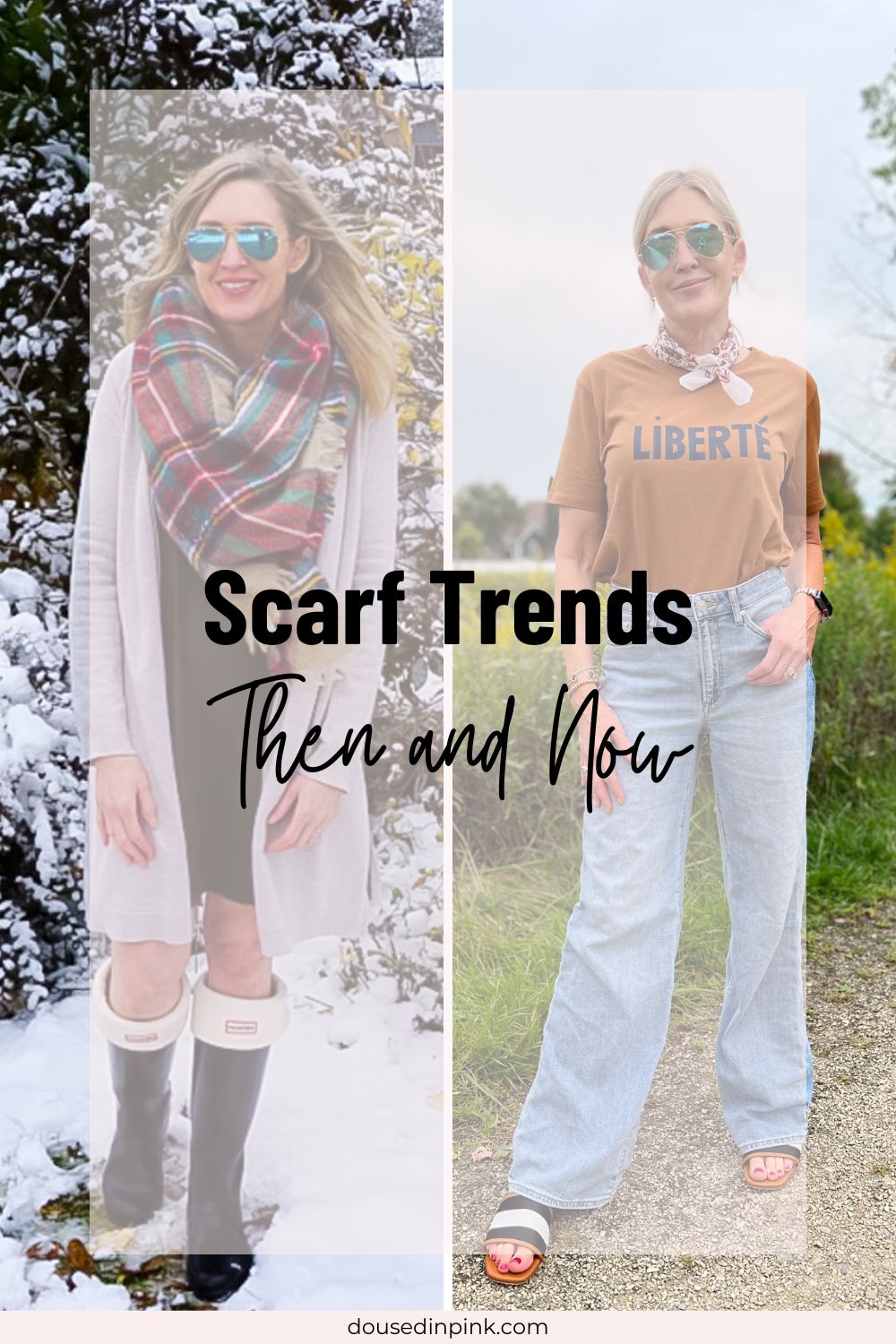 Linking up with:
Away from the Blue  | Fine Whatever Blog | Between Naps on the Porch | I do de Claire
Elegantly Dressed and Stylish | Walking in Memphis in High Heels & The Fashion Canvas
The Style Splash | Is This Mutton? | Curated by Jennifer
Mummabstylish | Shelbee On the Edge | Nancy's Fashion Style
Momfessionals | Marsha in the Middle | Sunday Showcase
Thursday Fashion Files Linkup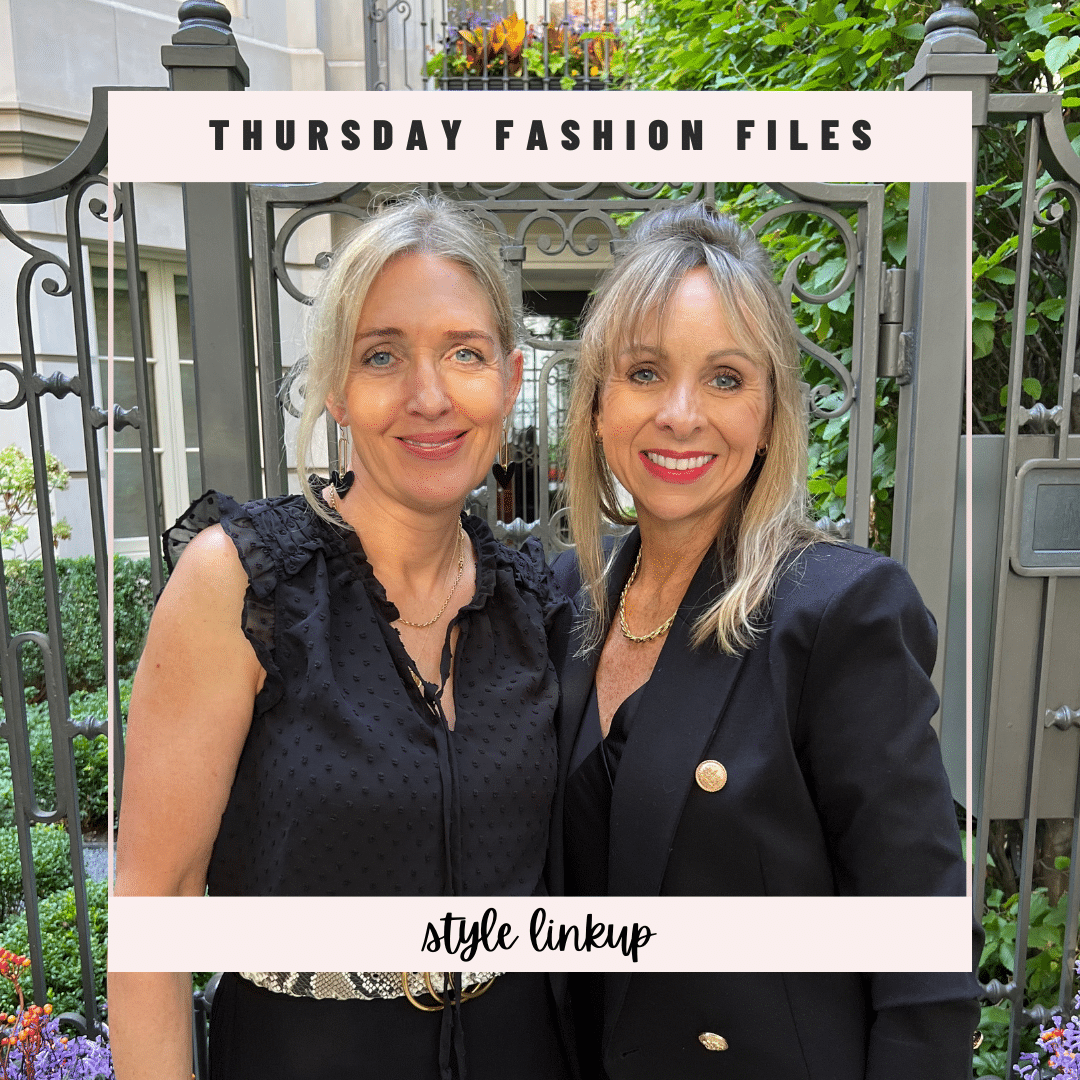 Welcome to Thursday Fashion Files! Kellyann and I are excited to have you here. We'd love to have you link up one of your latest outfits with us at the bottom of this post. Don't forget to check out our Thursday Fashion Files Pinterest board. Email me at hello@dousedinpink.com if you'd like to contribute to the board!
Thursday Fashion Files Linkup Guidelines
1 – Follow Jill: Bloglovin', Facebook, Instagram, Pinterest, Feedly, LIKEtoKNOW.it
2 – Follow Kellyann: Bloglovin', Facebook, Instagram, Pinterest, LIKEtoKNOW.it
3. Help spread the word and share our linkup with your community.
4. **By adding links, you state that you have the proper licensing/rights to the images in your blog posts.**
You are invited to the Inlinkz link party!