One material that seems to stay in style every year in one way or another is leather. Leather boots, belts, and jackets can be found in most stores throughout the year. To make it stand out during the cooler months, go beyond these three staples and add it to your wardrobe in a more major way. Leather leggings and leather tops are very on-trend this season. Do you like the leather trend but are unsure if you're ready to make it the main star of your outfit? Check out these five ways to accessorize with leather this season.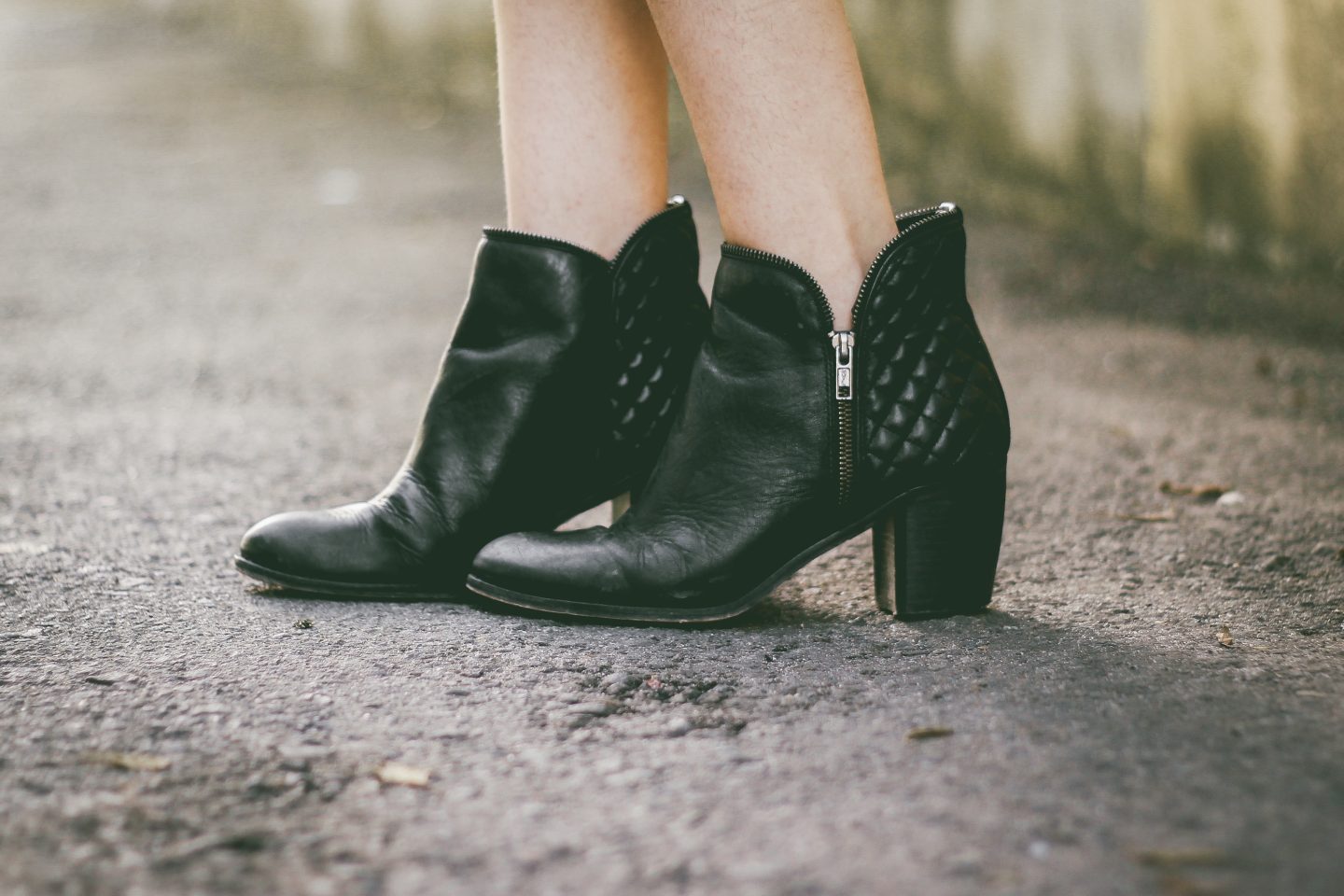 Photo Credit
#1 – Hair Accessories
If you like wearing your hair up or partially pinned, there's a leather hair accessory out there for you. Switch out those regular elastics for ones with leather bows and ties. If you're a fan of scrunchies, get them in a variety of fabrics. Velvet has always been a popular winter scrunchie material, but leather adds a bit more class and professionalism to the otherwise casual scrunchie look. 
Prefer to make a bigger statement with your hair accessories? Leather headbands are the way to go. 
#2 – Gloves 
As a winter staple, leather gloves and mittens are an easy way to incorporate leather into your outfit without standing out too much. If you're looking for something a little more noticeable, there are a few ways to take this classic piece up a notch. Make a statement with a trendy pair of opera gloves, or if you normally wear a black jacket, add a pop of color with a brightly dyed leather glove.  
#3 – Facemasks
Facemasks seem to be here to stay, so why not factor them into the overall style of your outfit, too? Though leather might seem like an impractical material for a facemask, most suppliers have made them extremely breathable by lining them with a lightweight fabric on the inside and creating perforations in the leather on the outside. They're especially functional for fall and winter, too, as they provide that extra layer of warmth and protection from the dry, frosty air. 
#4 – Jewelry 
Leather jewelry has been in and out of style for years but is really making a comeback this year. For a casual look, check out tassel-style earrings and necklaces or replace your pendant's metal chain with a leather cord.  For a more elevated look, go for mixed medium pieces, incorporating metal and leather into the design. 
#5 – Handbags
Are all the above still a little more leather than you'd like to wear? You can't go wrong with the classic leather tote bag. Though this may not be the flashiest accessory, it's a classic piece in every wardrobe. If there were just one accessory you should spend a little more on, this is it. Buying a high-quality, ethically-sourced leather bag will save you money in the long run by always staying in style and lasting potentially decades to come. Complement your tote with a leather wallet or a smaller crossbody bag for those days when you don't need to carry much. 
Will you accessorize be accessorizing with leather this season?
As always, thank you for reading! Stay healthy and safe!
If you liked this post, you can subscribe here or follow me on Feedly | Bloglovin | Instagram | Pinterest | Facebook
Linking up here.