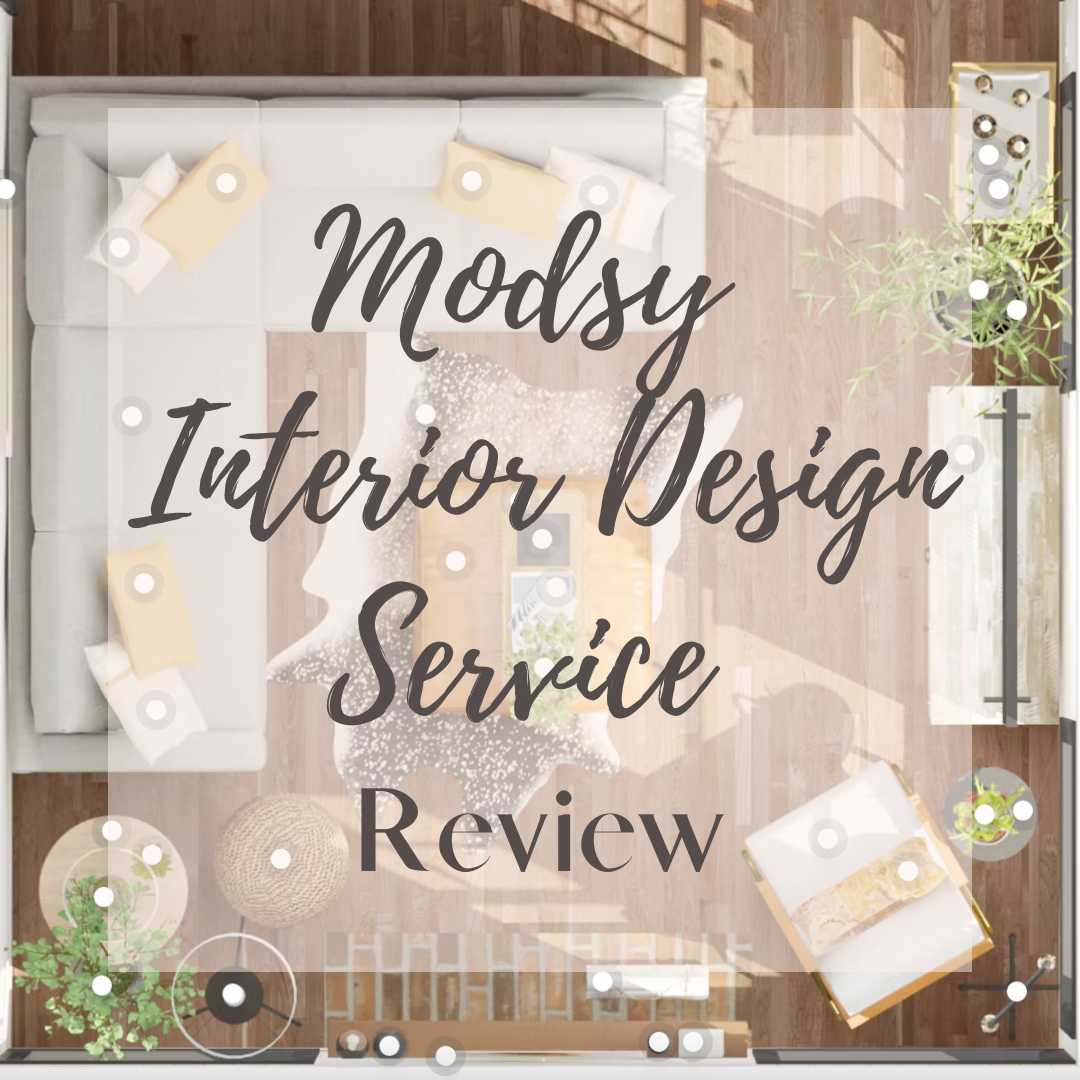 Modsy Interior Design Service Review
If you've been following along, you know that my husband and I purchased our new home last summer, which was in desperate need of renovations. We worked hard for months, doing 90% of the remodel ourselves. I shared the first floor before and after, and currently, we're in the process of making slight tweaks to the overall design.
Even though my husband and I have a creative eye for design, I always dreamed of working with an interior designer to brainstorm and fine-tune our ideas. We wanted to maximize our family room layout and do a furniture refresh, so I jumped at the chance when Modsy reached out and asked if I'd like to try their virtual interior design service.
What is Modsy
Modsy is an online interior design service. You work directly with one of their expert interior designers on your project and on your own time. They provide you with custom 3D design plans based on the photos and dimensions of a room you would like to redesign. You set a budget and complete a quiz to narrow down your style preferences. Modsy costs a fraction of what a traditional interior designer charges. You can also purchase the furniture and home decor accessories in your design directly through Modsy from various brands.
Today I'm sharing my experience with Modsy interior design service and a first glimpse of our family room redesign. While Modsy sponsored this post, my thoughts and opinions are my own. 
How to Get Started with Modsy
After you set up your account with Modsy and start a new project, you complete a style quiz to help the designer understand your design vibe. The questionnaire results coined me as a Reclaimed Visionary – a mix of rustic and industrial and a touch of minimalist. Next, I uploaded photos of our family room space (they also have a scanning app that you can use), so the designer could create a 3D model of the room.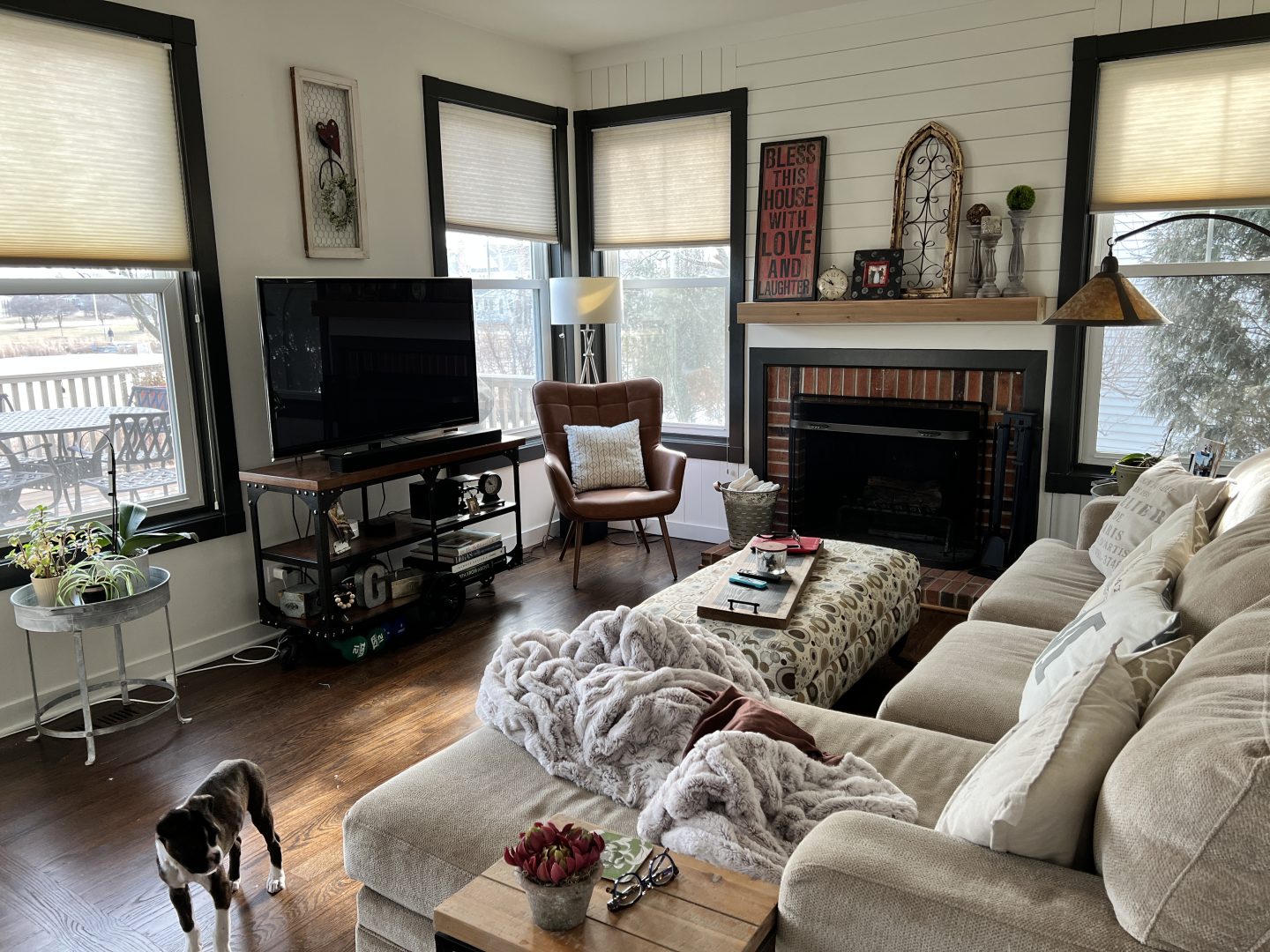 A week later, my designer sent two layout recommendations. We scheduled a virtual call to fine-tune the design development process further and ensure she understood my design vision well. During our working session, we reviewed initial ideas on the layout and functionality of the space, color palette, and key product selections to make sure she had a solid understanding of my style. My designer said she would include a rug similar to my existing cowhide rug that was not in the photos to ensure the renderings were as accurate as possible.
Layout Options
Family Room Layout 1
I learned that my current furniture arrangement is the best layout for this space. With the sectional on the back wall, you can see the fireplace, TV, and lake view. I was pleasantly surprised that a larger sectional would work in this space.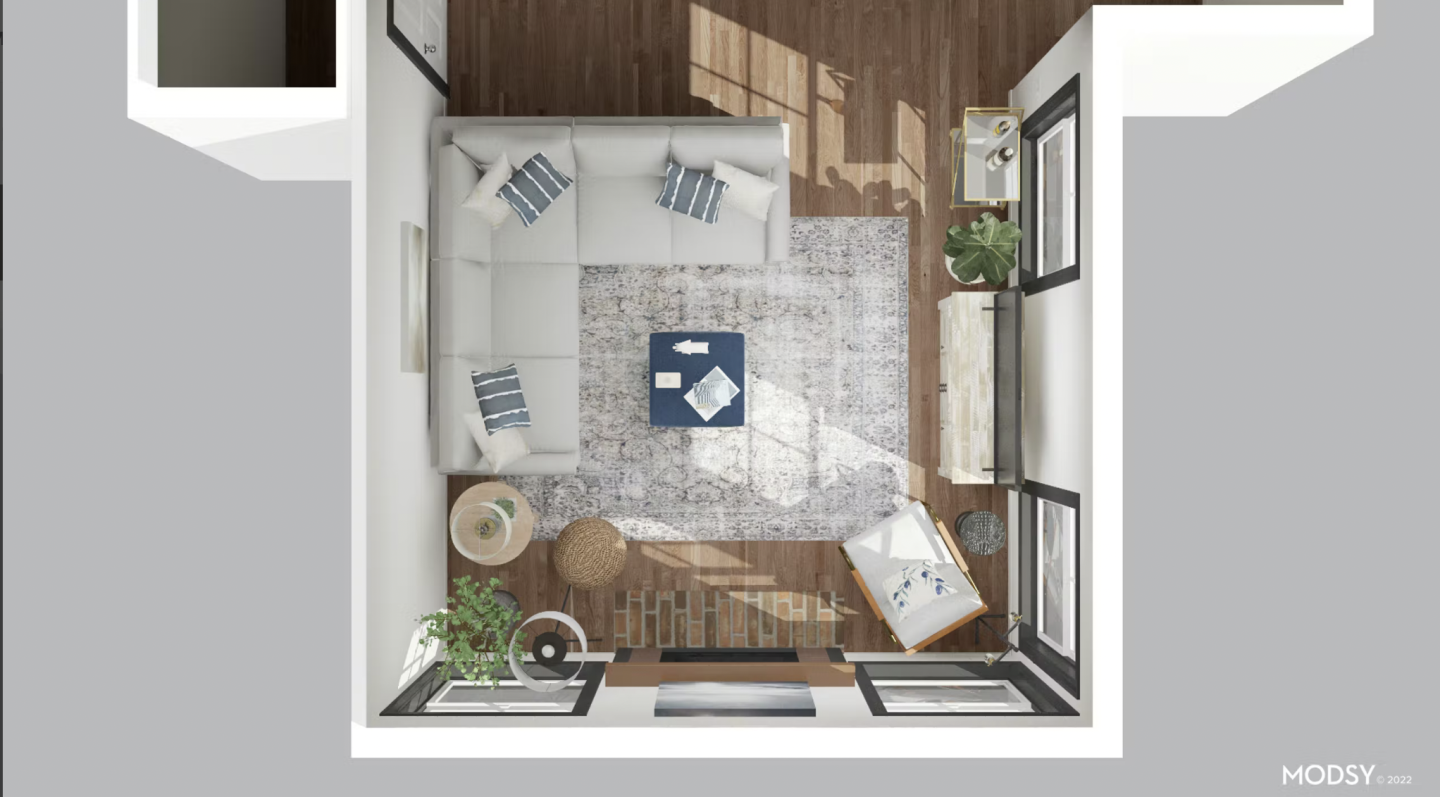 Family Room Layout 2
I liked the idea of a sofa and two club chairs but ultimately decided on the first layout, which would provide more seating.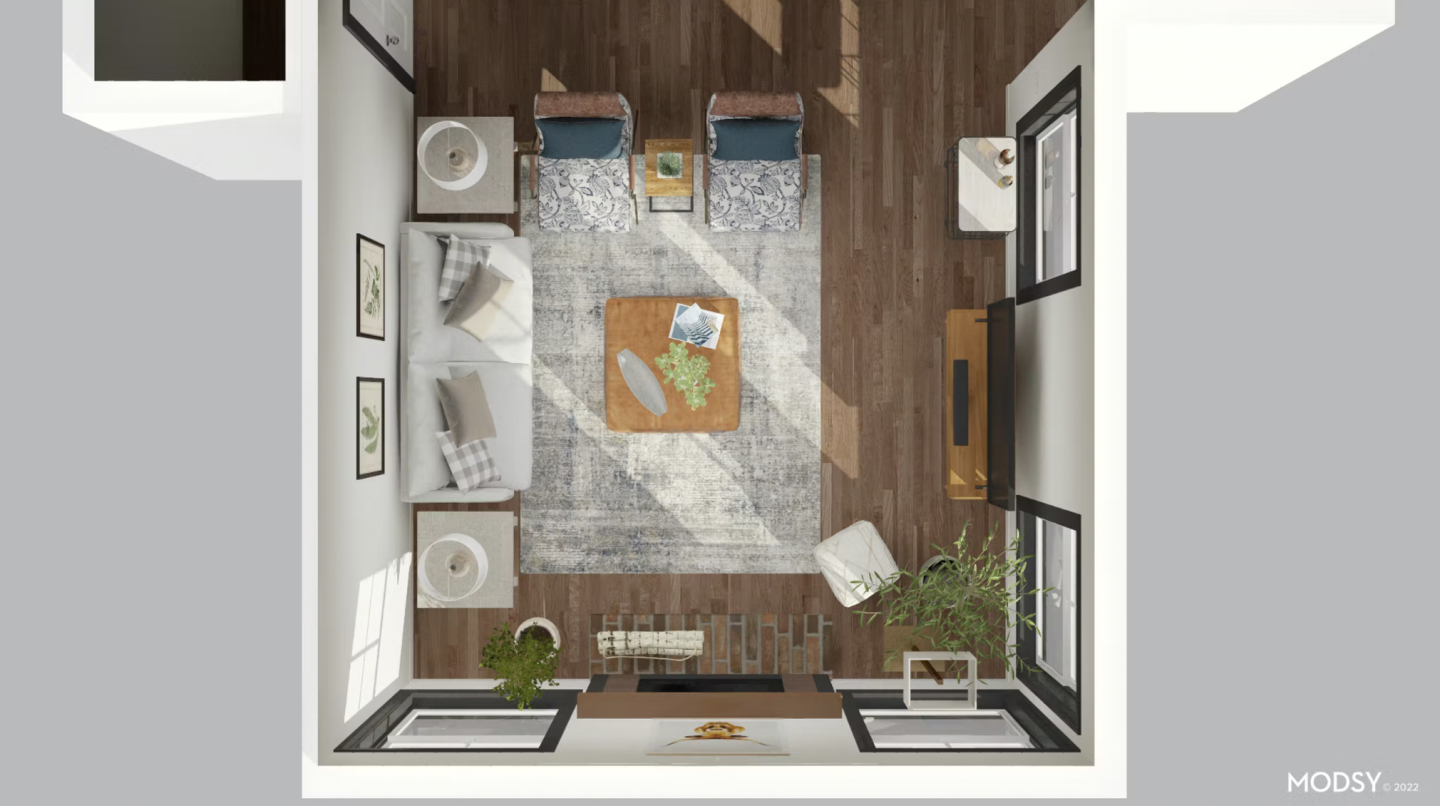 Design Phase
Just before post time, my designer prepared two design visions, complete with 360, photorealistic 3D visualizations of my exact space (including product & design recommendations). Now it's time to work together to make any necessary adjustments to ensure the design is perfect for my room!
Of the two designs, I'm more drawn to design option 1. Now the fun part comes in because I'll be able to swap out furniture and decor pieces, change the layout and even add other pieces that weren't included in the original plan.
Design Option 1 – Before & 3D Design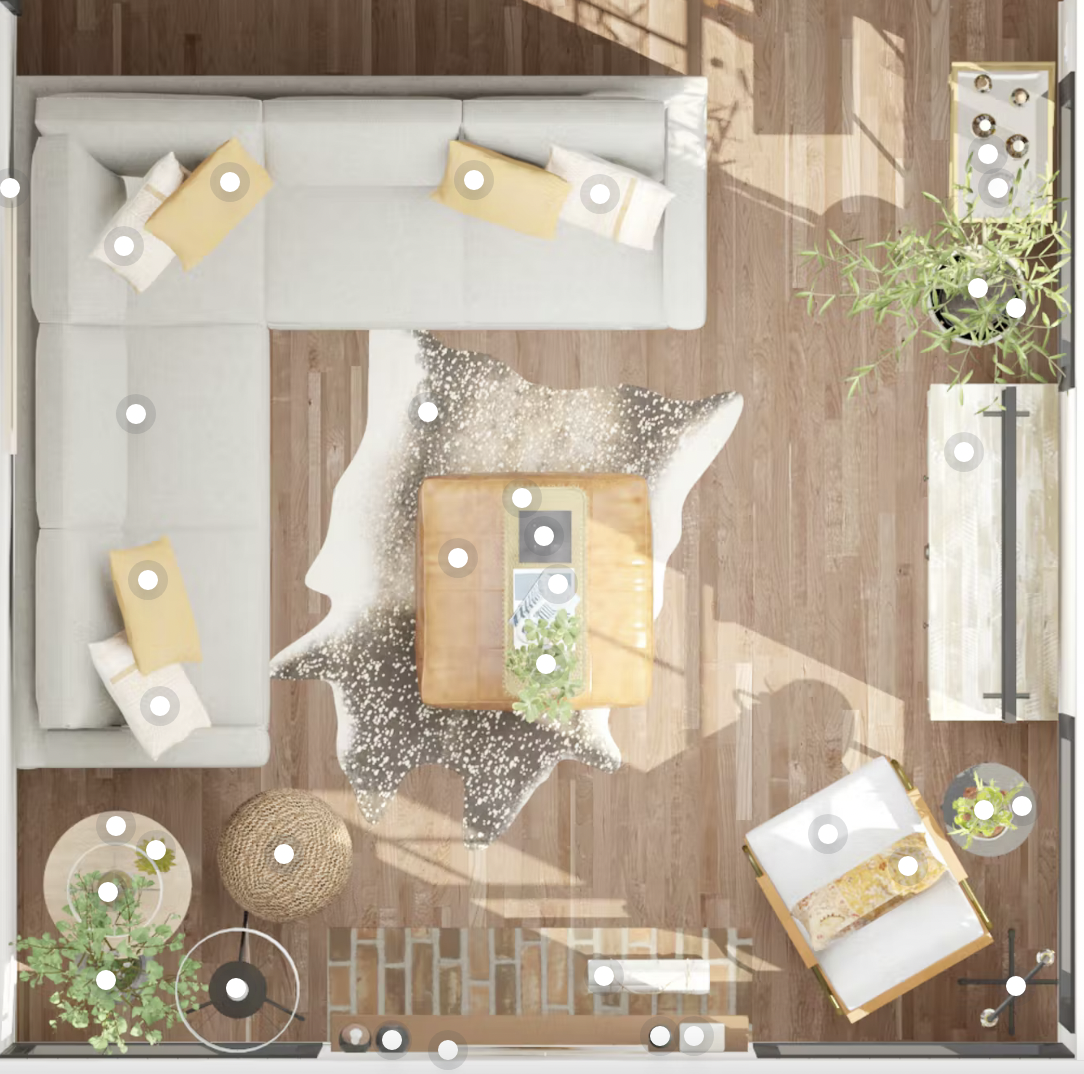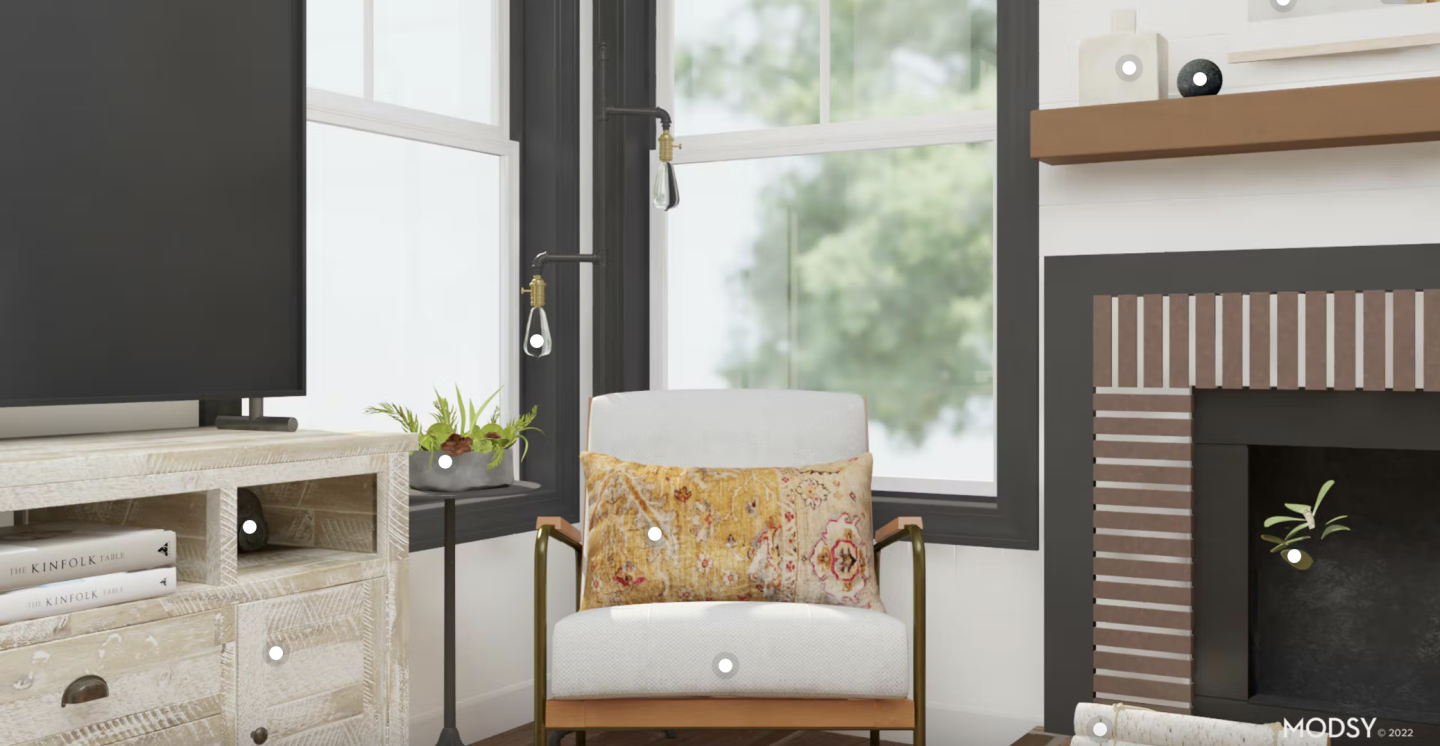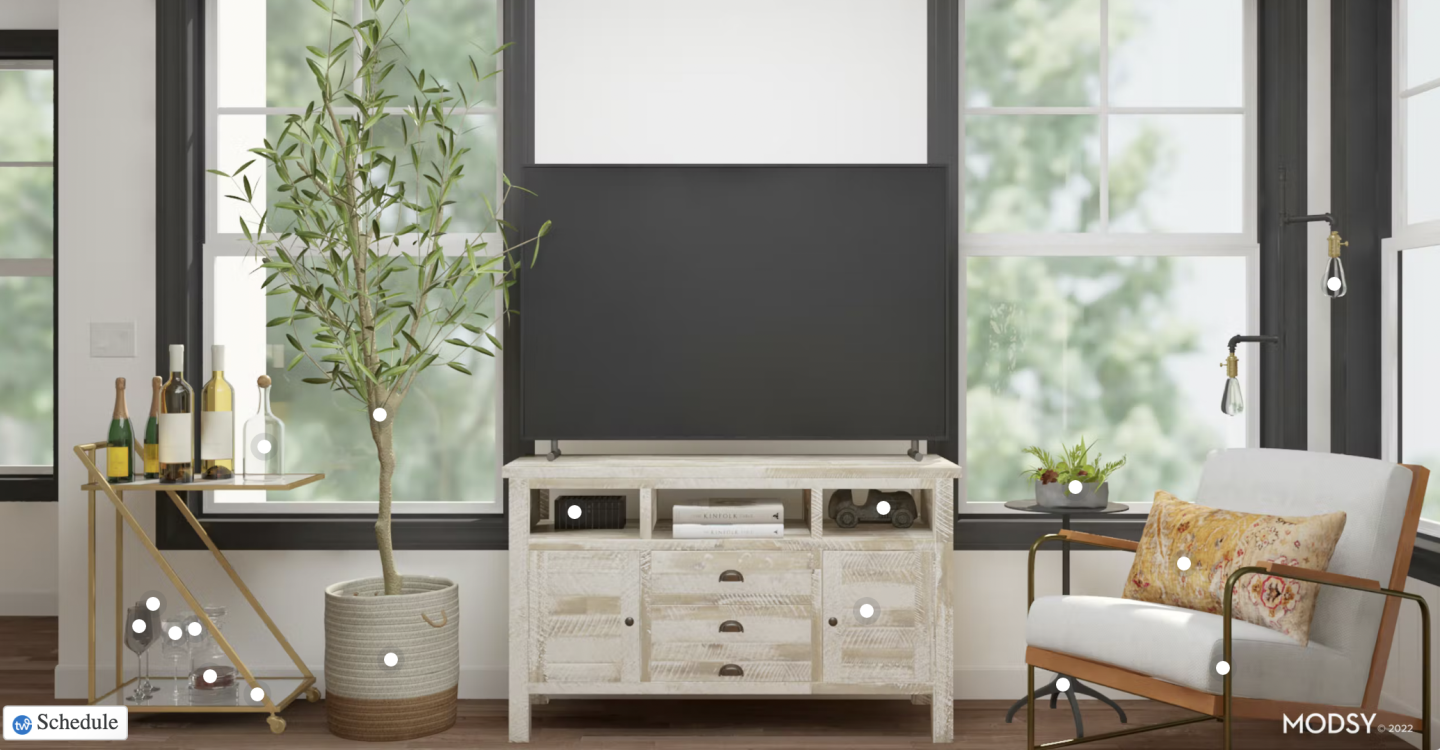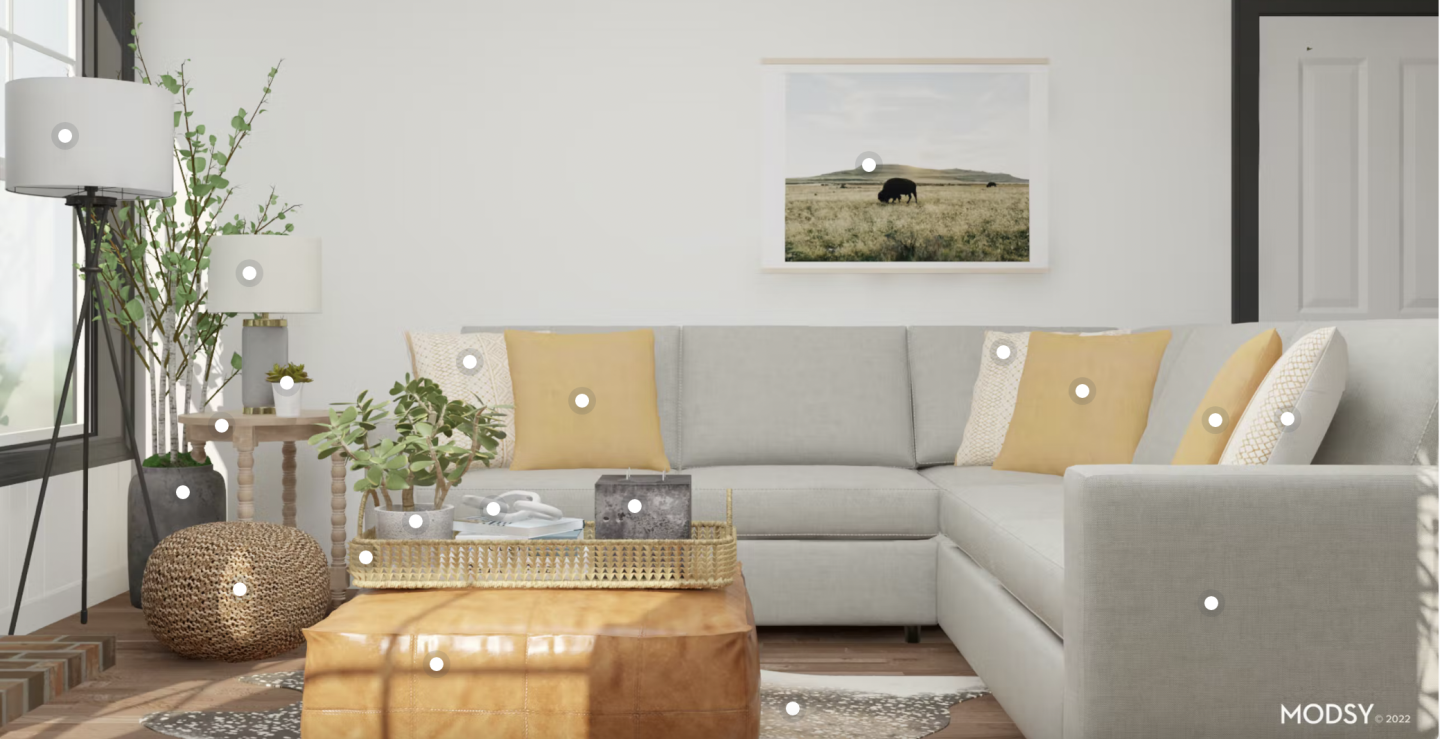 Design Option 2 – Before & 3D Design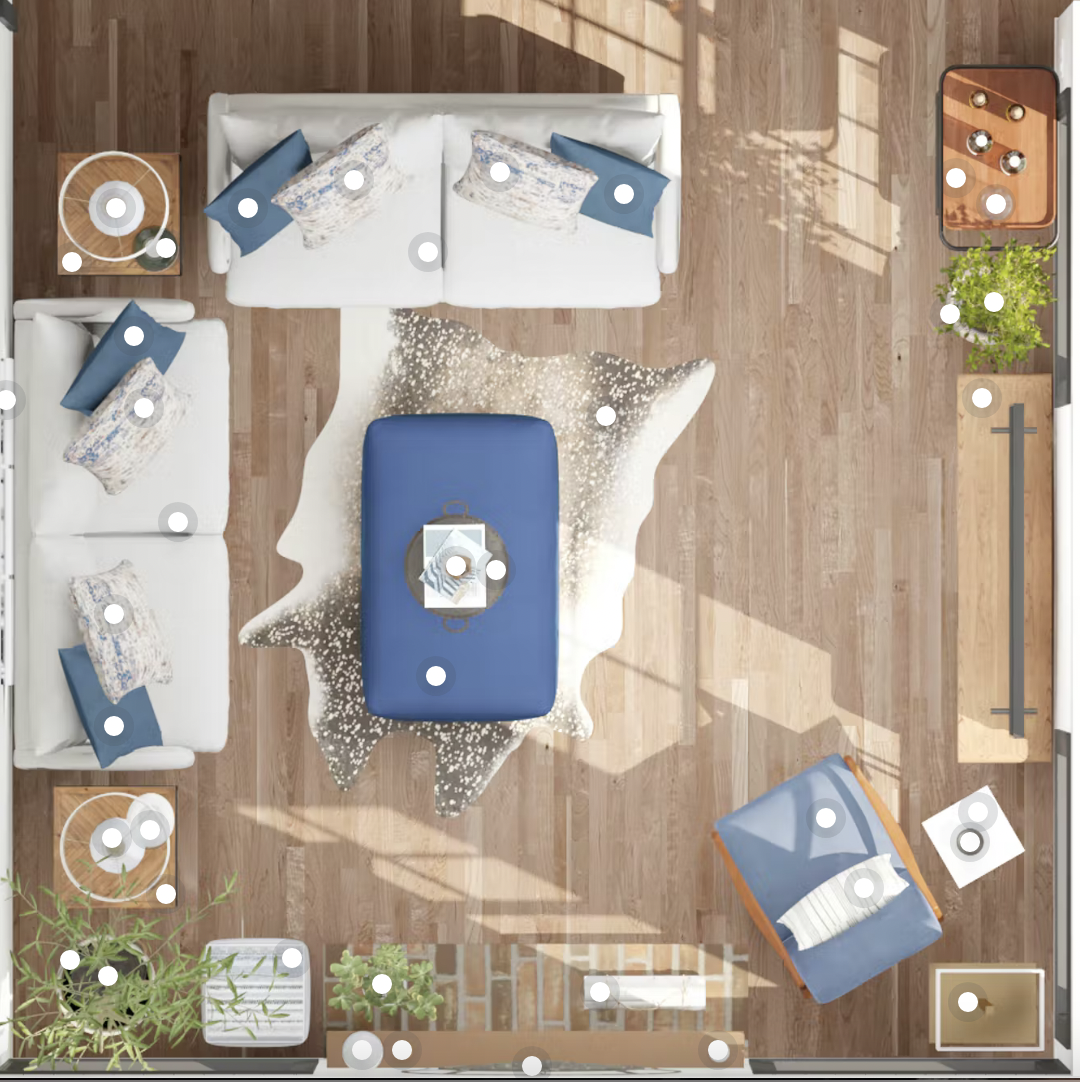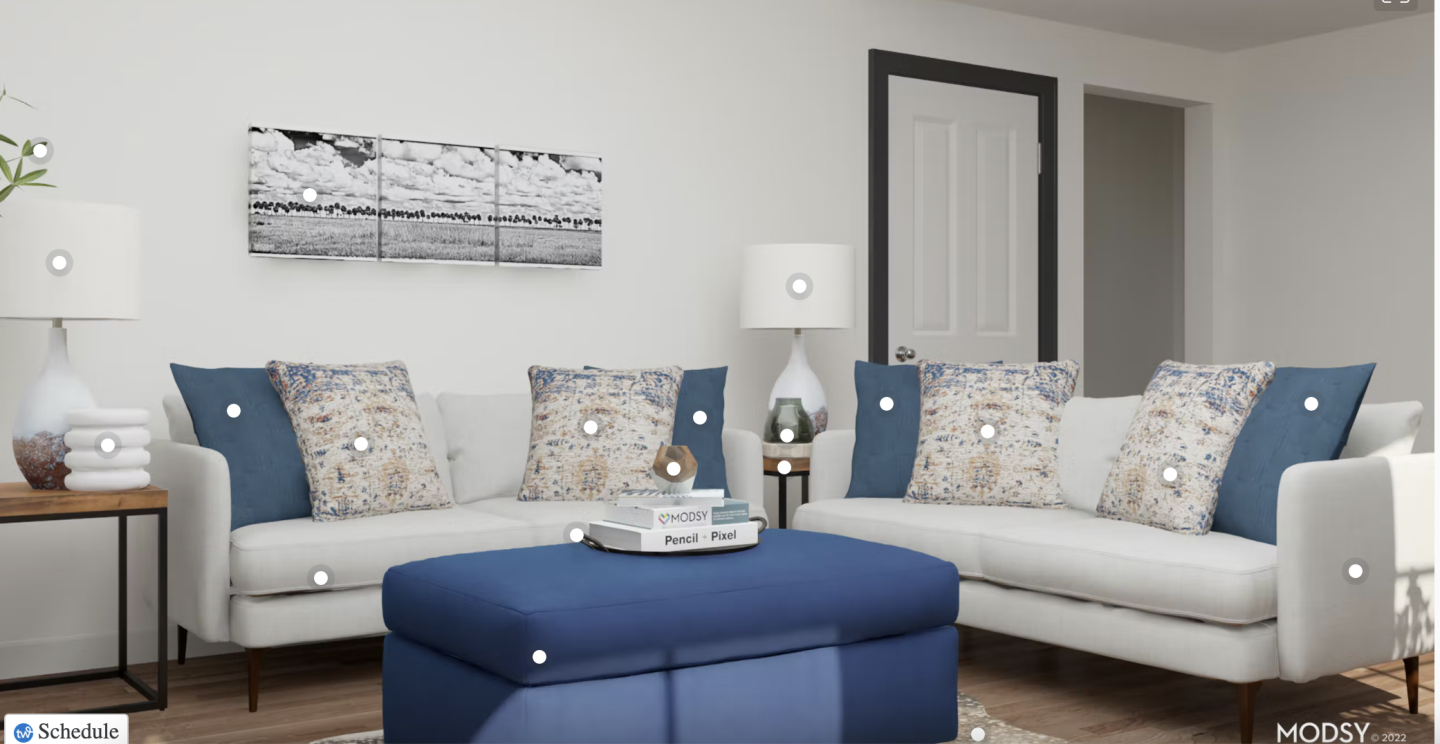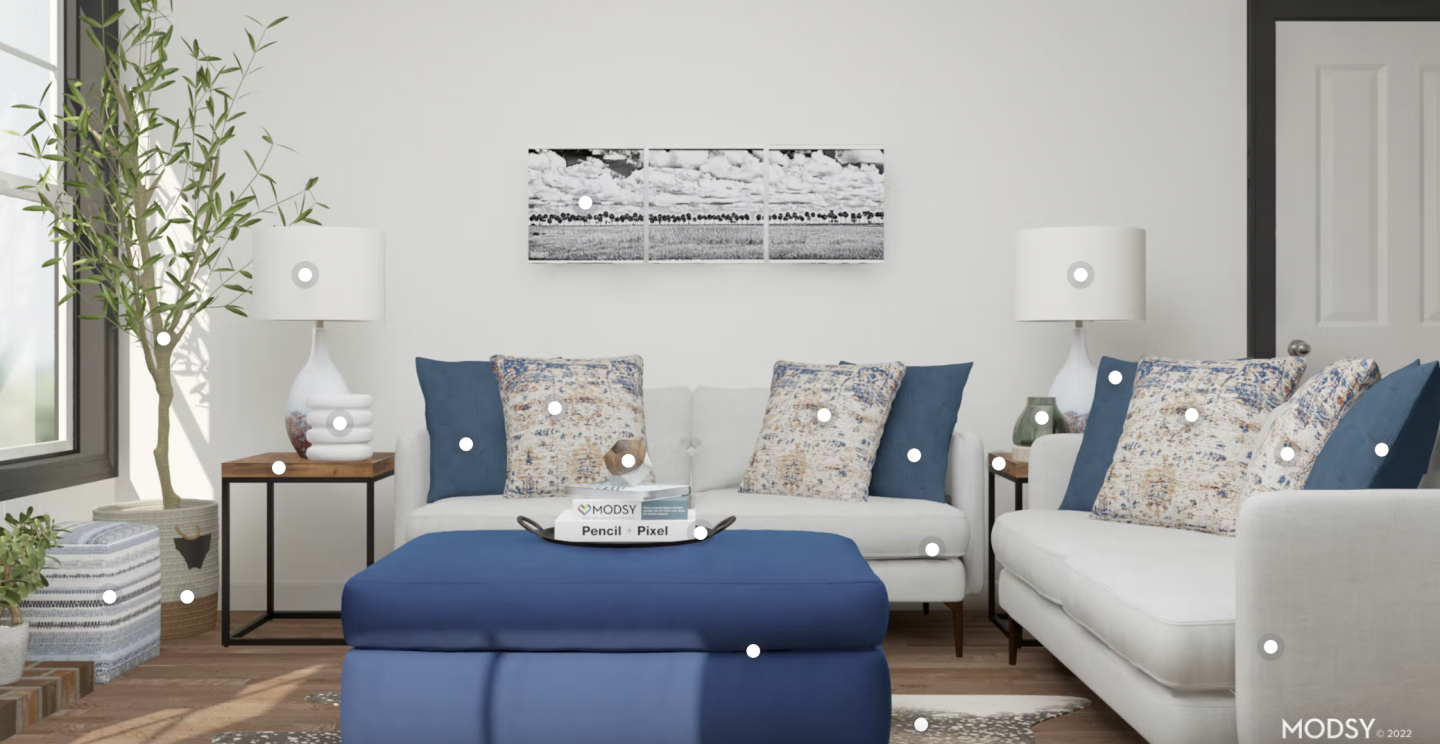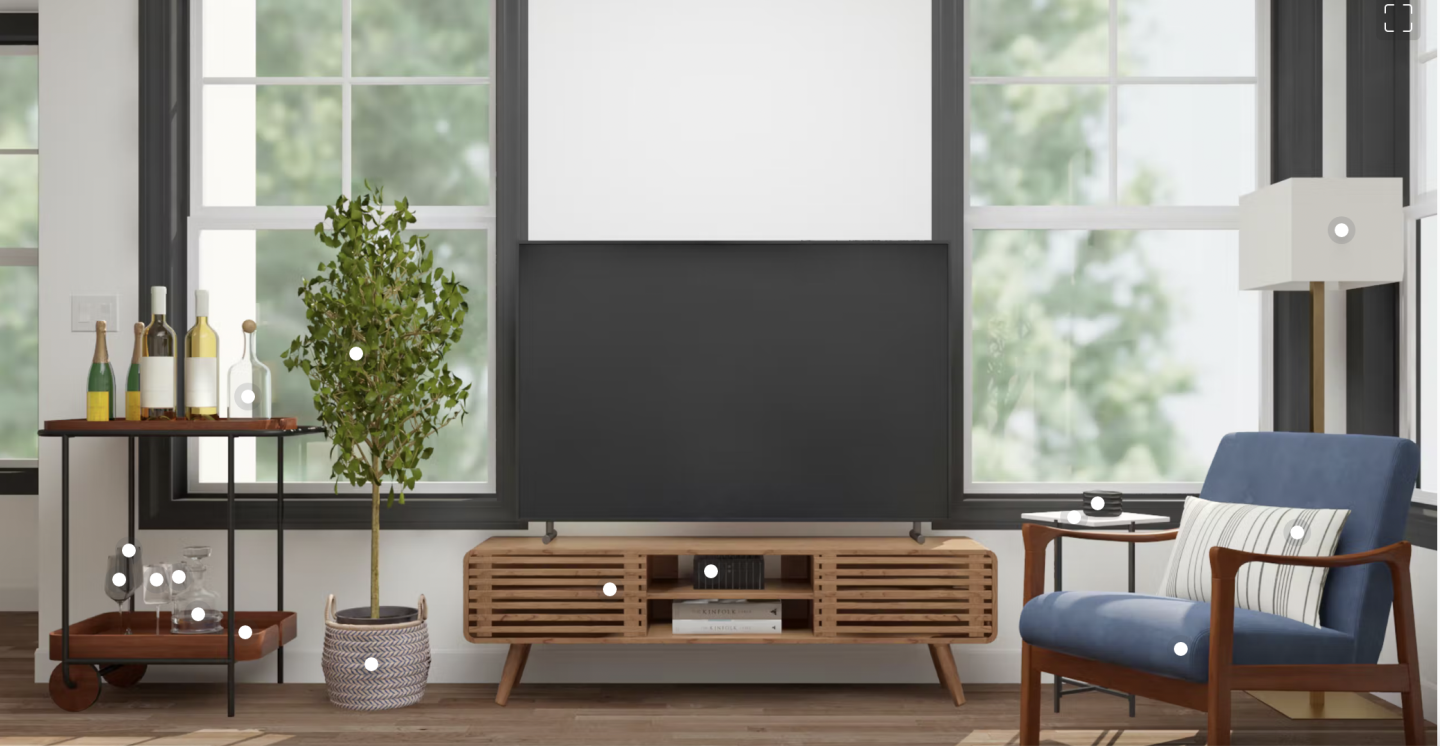 How Much is Modsy?
A Premium design package starts at $159 and is best for design refreshes, simple projects, or if you just need a starting point. Modsy's Multi-Room design package is $299. You get everything in the Premium package across 2 or more rooms. Finally, they offer a Luxe design package for $499 where you get the highest level of attention and support. This package is best for large or complex projects, or if you want extra one-on-one help.
Would I Recommend Modsy?
Yes! Modsy is so easy to use. The cool thing about this design service is that you can design your space with a professional from the comfort of your home. You can request unlimited revisions from your designer or take control and make changes as you wish.
Shopping with Modsy takes the hassle out of furniture shopping because your designer does the work for you. You have one shopping cart across your favorite stores and they apply any applicable sales from their retail partners. I also loved that you don't feel obligated to buy anything once your designs are complete. You can use them simply for inspiration or to purchase pieces slowly as your budget allows. They also guarantee that you'll love your design or your money back so there's really nothing to lose! Use my promo code DOUSED20 to get 20% off your next design package with Modsy!
What's Next
Follow along on my Instagram stories as I continue working with my Modsy designer on my family room's transformation.
Which Modsy design option is your favorite?
Thank you for reading Modsy Interior Design Service Review!
If you liked this post, you can subscribe here or follow me on Feedly | Bloglovin | Instagram | Pinterest | Facebook
Linking up here.
.