Modern Farmhouse Renovation
When we first viewed our current home in May 2021, our initial response was a big NO. In our ideal neighborhood, the property was gorgeous, backing right up to the lake, but it needed too much work. The home was built in the 1990s and was outdated and desperate for renovations. After our realtor encouraged us to take another look, we changed our minds. While it wasn't love at first sight, we knew we could put the love needed into it and make it exactly how we wanted it.
My husband and I both have a creative eye for design, and he has the gift of being handy. Our first floor is now complete, and it's rewarding knowing that we did 90% of the work ourselves, including the demo and kitchen cabinet installation. I've shared my fall and Christmas home tours, but many of you asked to see before and after photos of our modern farmhouse renovation, so let's get started!
Farmhouse Remodel Before and After
Floors
Our first floor is all hardwood, but we were not fans of the oak stain. The first thing we did was have the floors sanded and restained in espresso. Once the floors had cured, we were able to start the remodel.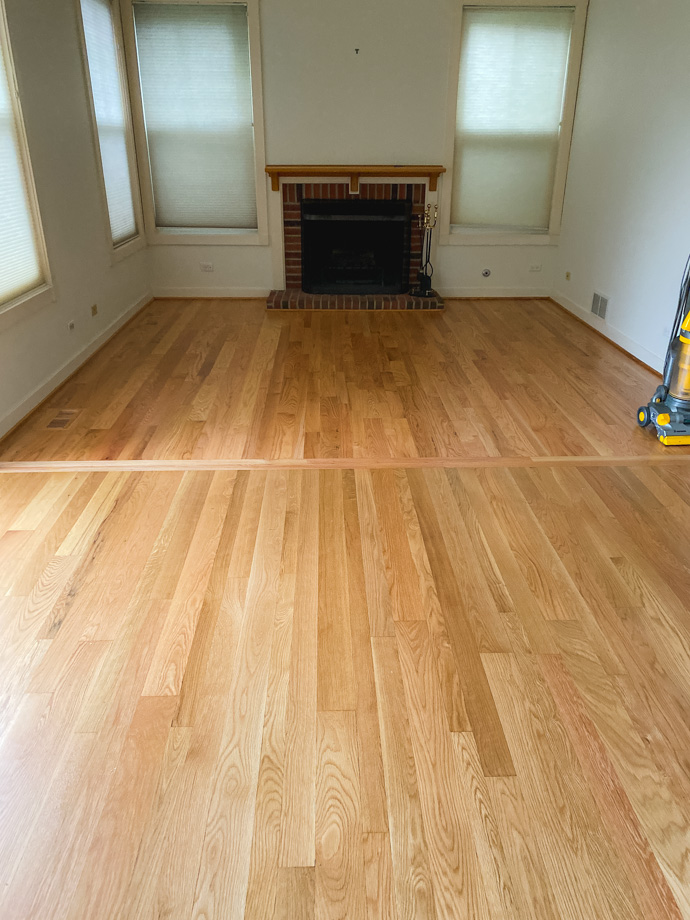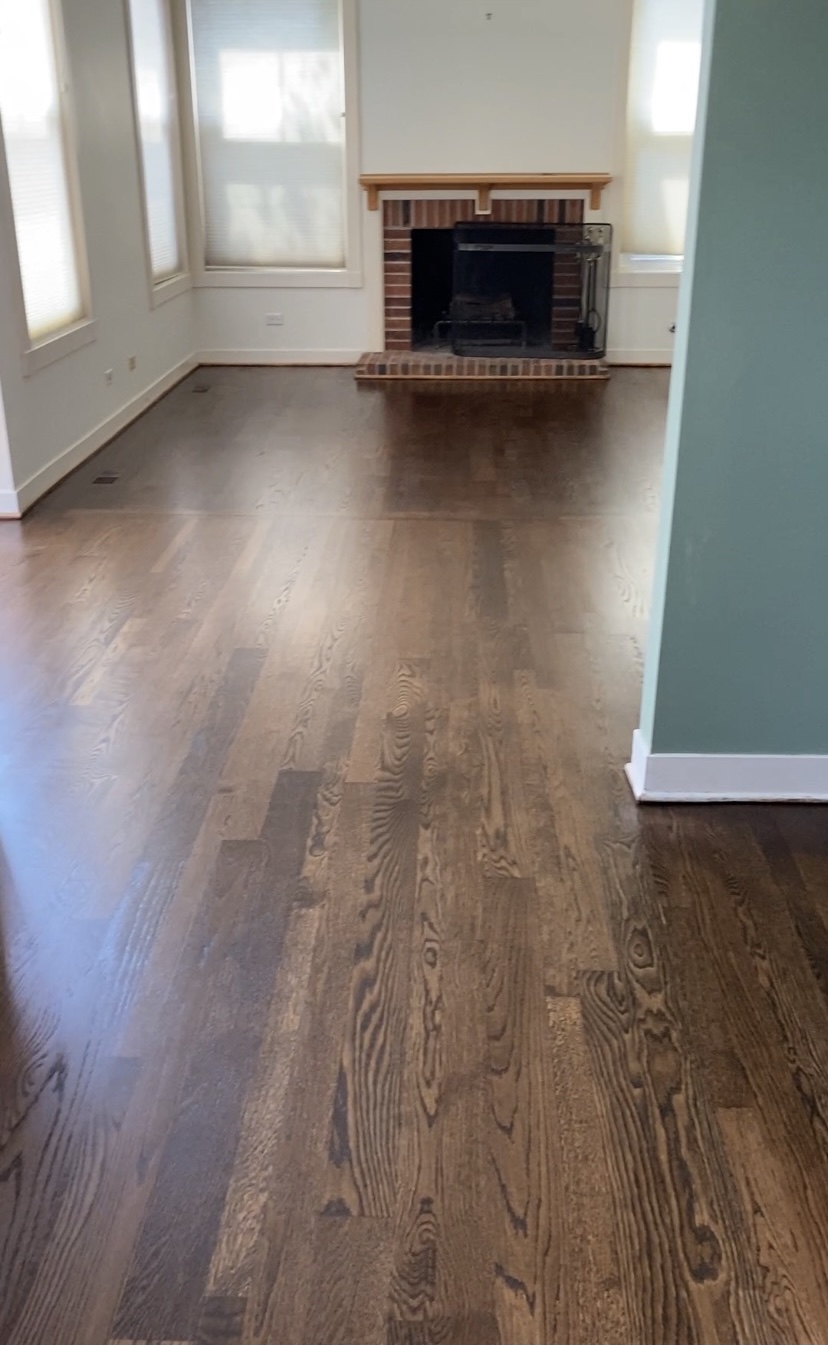 Powder Room
Powder Room Before
Our powder room was the very first space that we renovated. It was outdated with a floral wallpaper border, dark green paint, a chicklet light fixture, and a builder-grade vanity.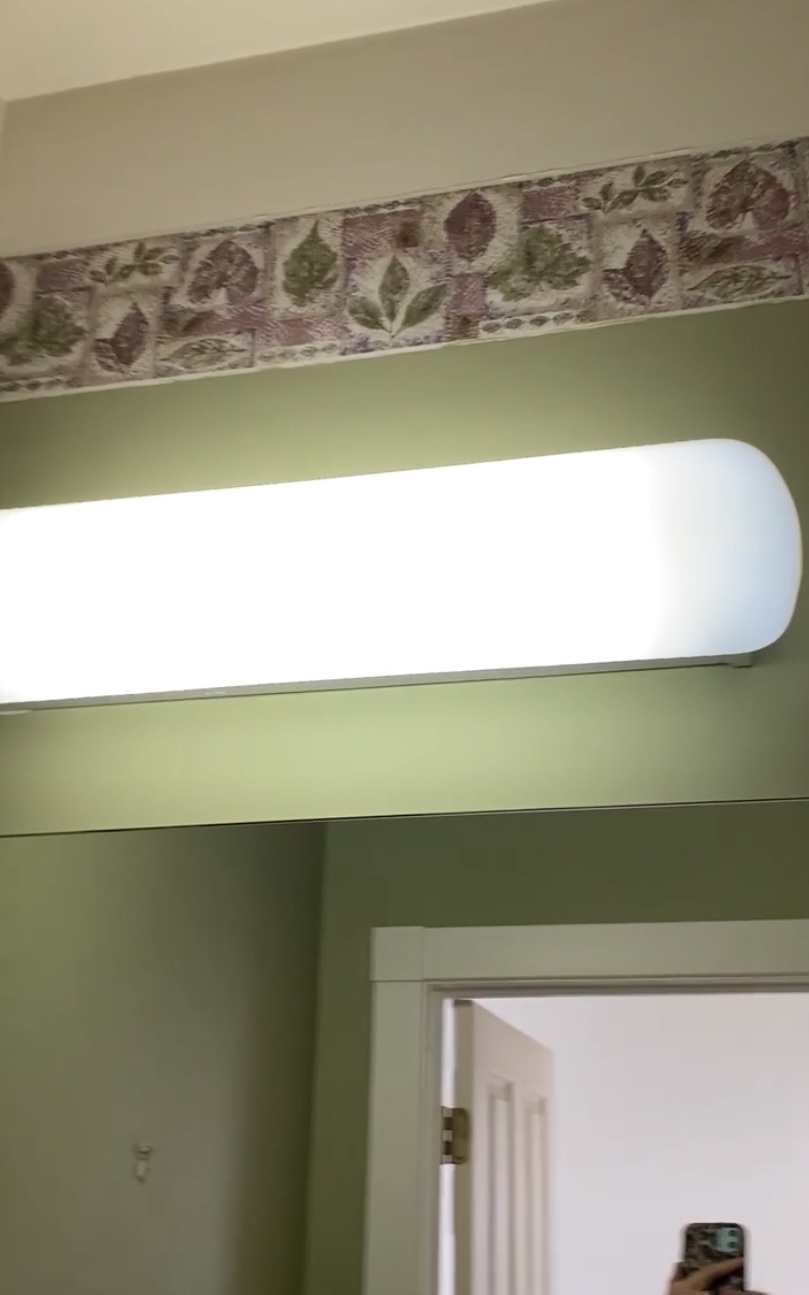 Powder Room After
The shiplap gives off a farmhouse aesthetic. We added a new sink/vanity, toilet, hardware, light fixture, and soft grey paint. The mirror had been in storage for a few years and was the perfect piece to tie everything together. The bathroom now has a fresh and modern feel.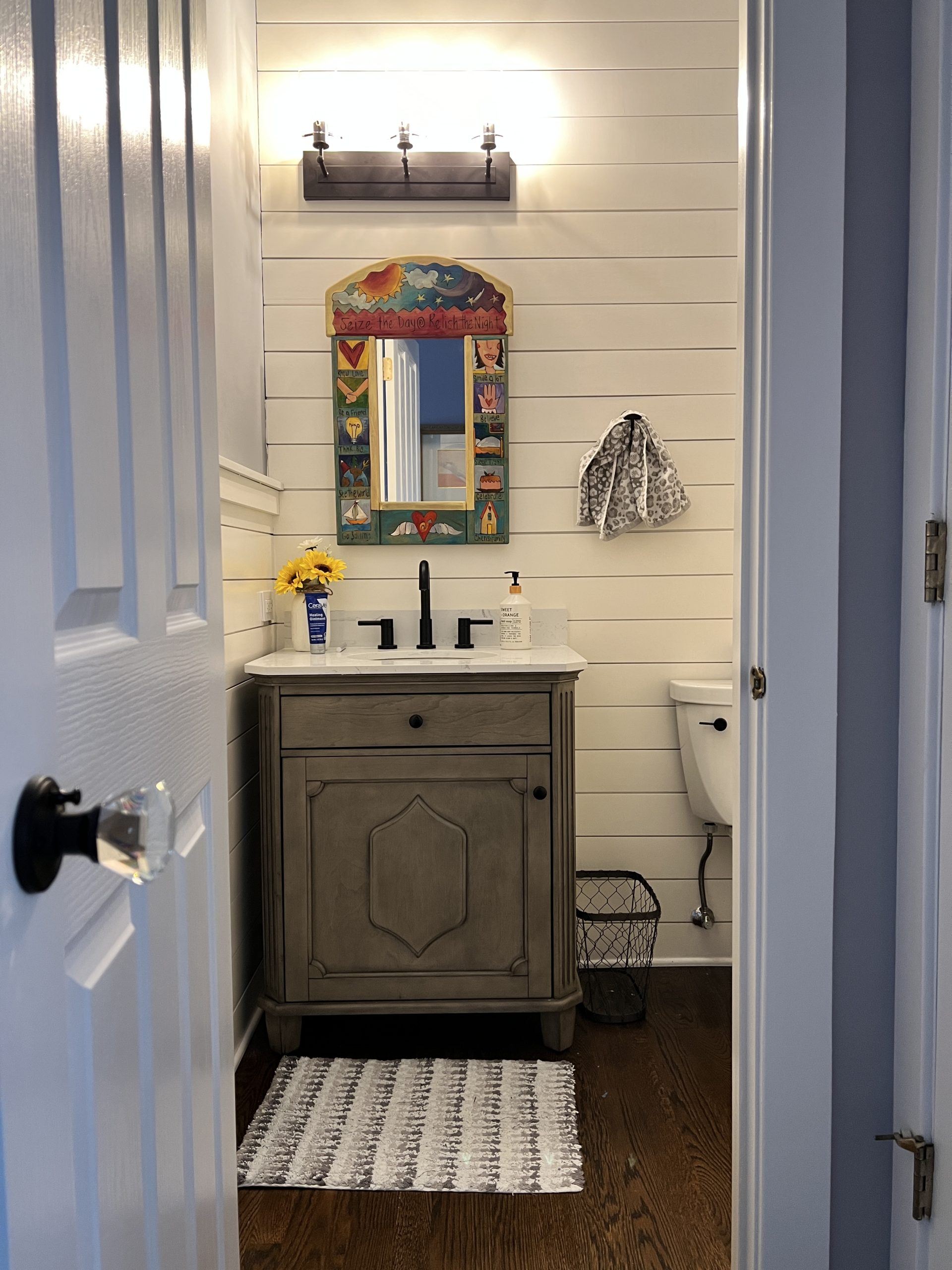 Family Room
Our family and living rooms are each about 12 x 12. The original plan was to remove the wall between them to open up the space. But, as luck would have it, the entire wall is the HVAC for the second floor. It will be a considerable expense to reroute it, so that project is on the back burner for now.
Family Room Before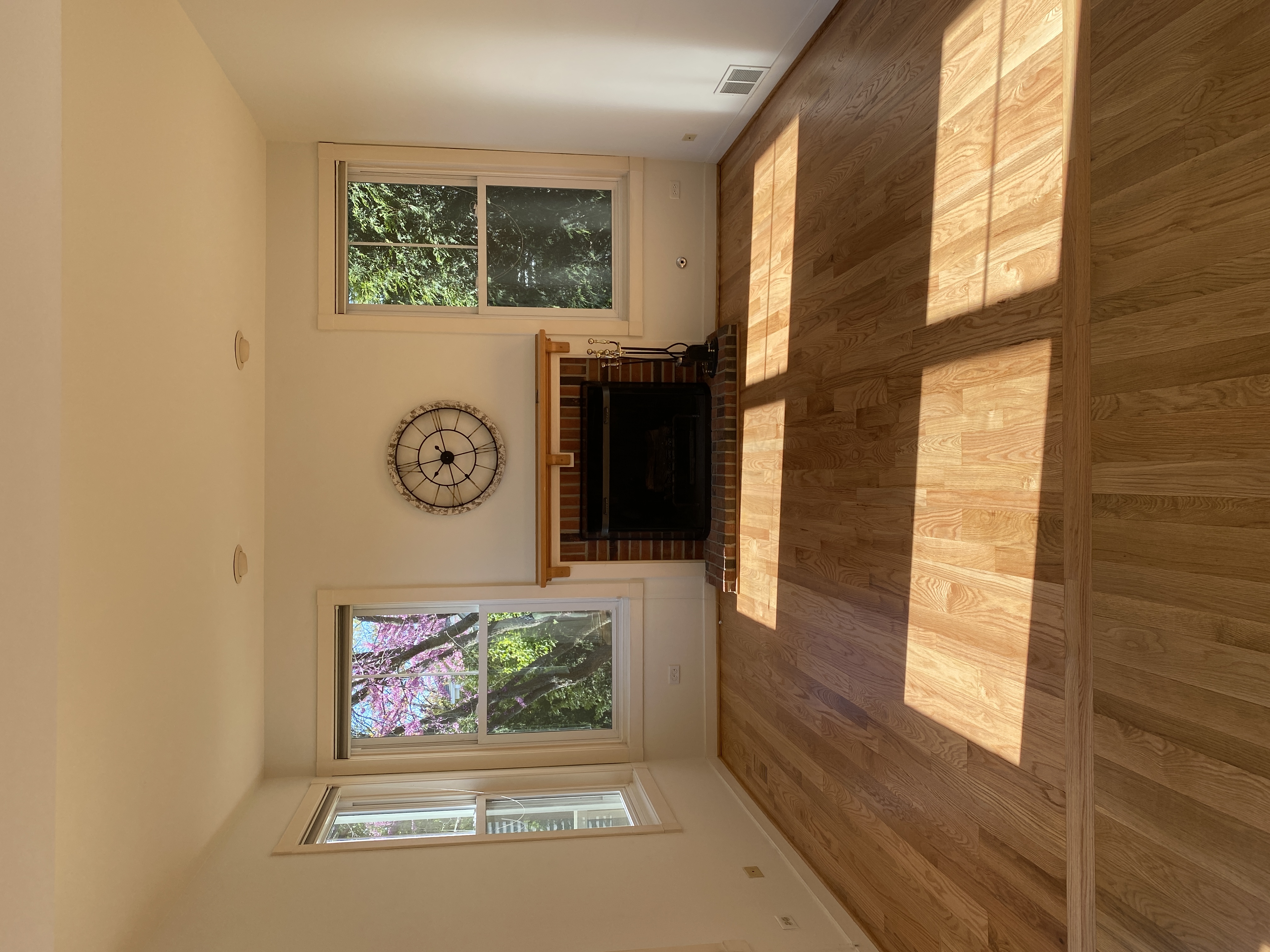 Family Room After
We added shiplap to the wall around the fireplace to give the space a farmhouse feel. Removed the outdated mantel, replaced it with a piece of cedar that we had planned down, and added fresh paint. Our last home that we owned was all about bold colors. This time around, we went for soft neutrals. The contrast between the black trim and alabaster walls adds interest and gives the space an elevated touch.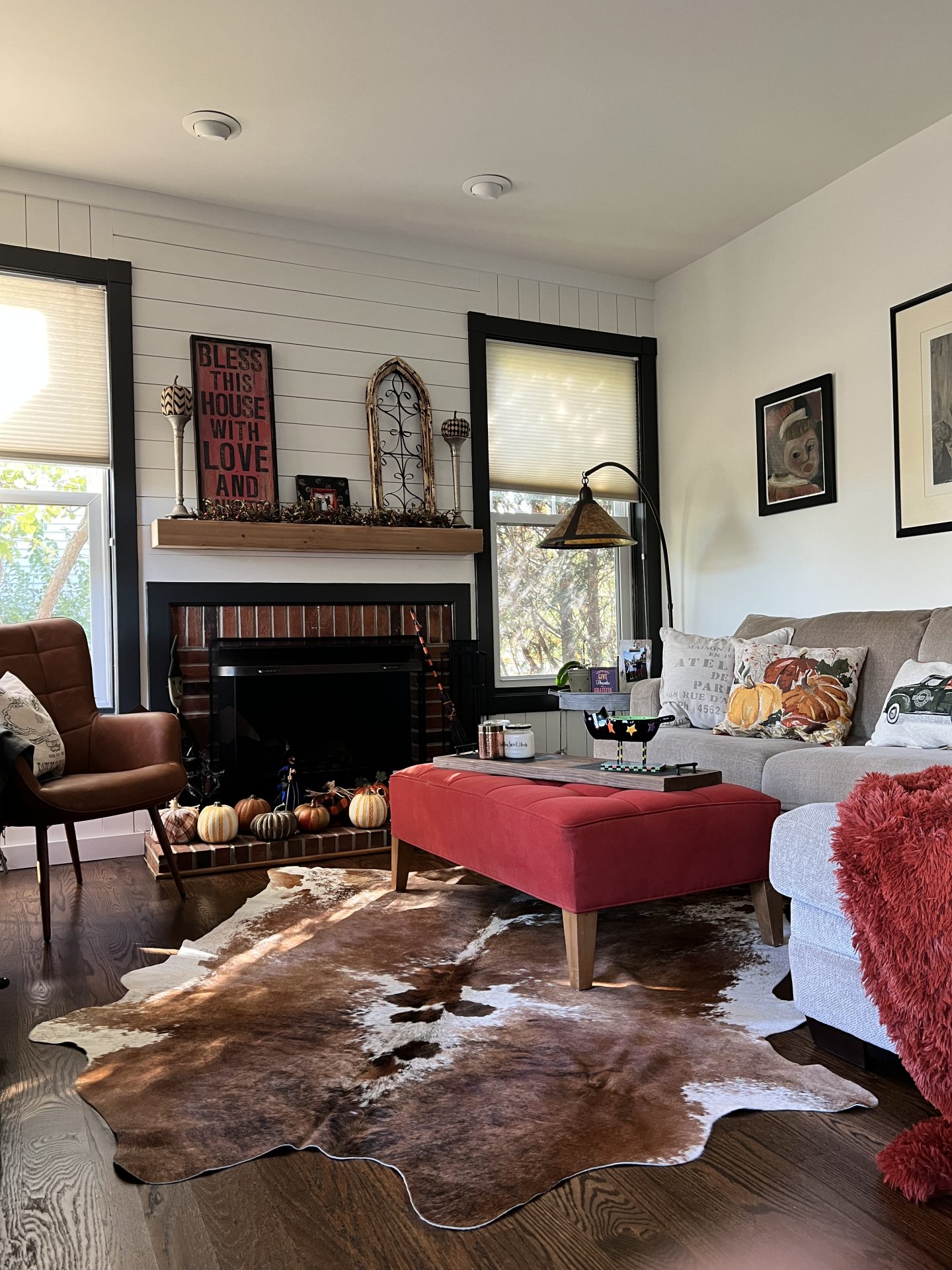 Kitchen
Kitchen Before
We demolished the entire kitchen and started rebuilding it in phases. It took several months, but it's now the focal point of our home reno.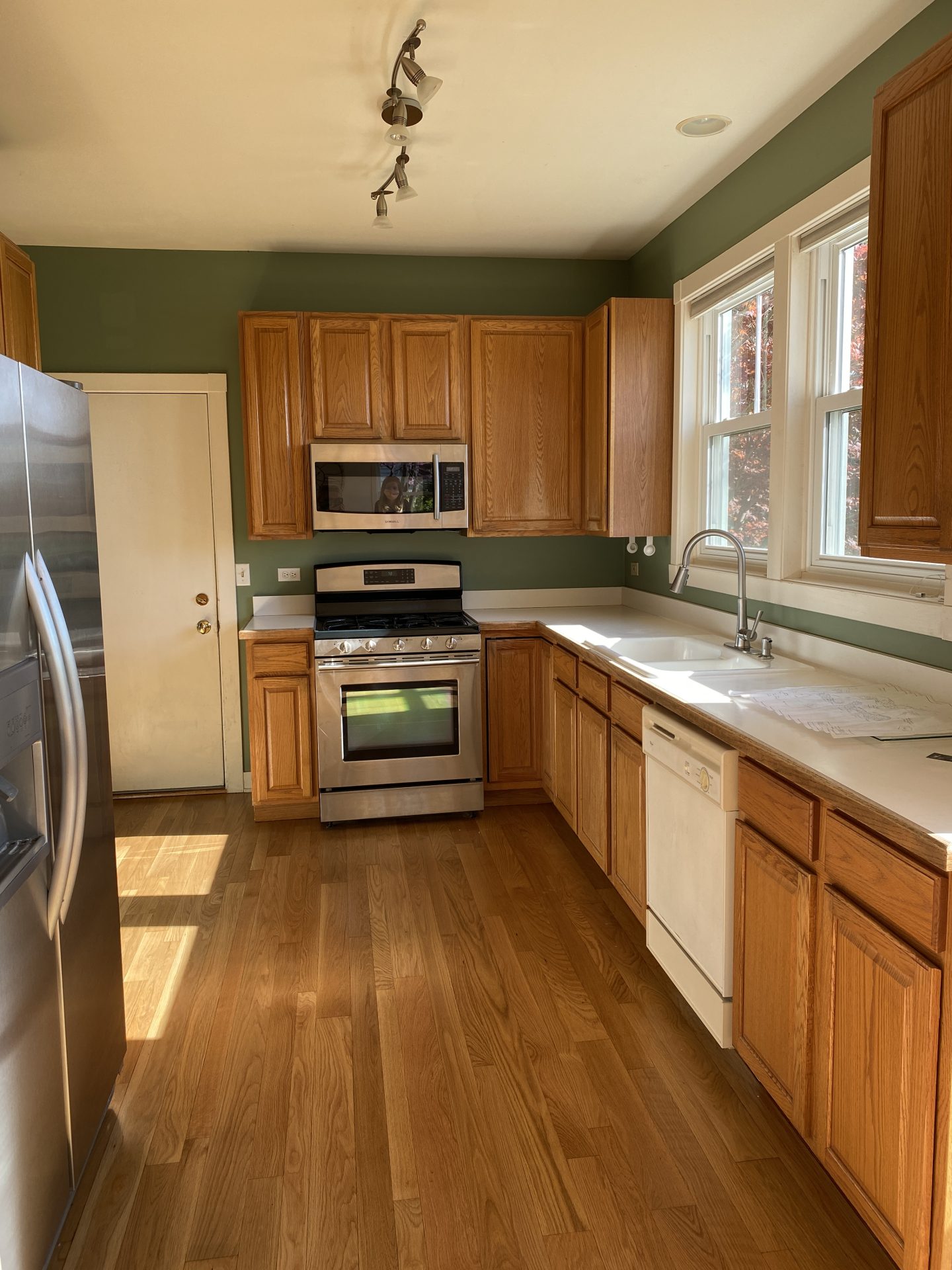 Kitchen After
We replaced the outdated oak cabinets with white cabinets and a quartz countertop on one side to brighten up the space. I love a pop of color, so, on the other side, navy cabinets with a butcher block countertop add a natural warmth.
A deep farmhouse sink with a brass faucet, brass cabinet pulls, and a statement light fixture contributed to the modern farmhouse vibe. Initially, we were only going to replace the dishwasher, but in the end, we replaced all of the appliances and added a commercial-grade oven hood.
To keep to our budget, we used simple subway tile for the backsplash with statement tile behind the stove and on the navy side of the space. Crown molding on the cabinet tops were the finishing touches. The galley style did not allow for an island, so we built a countertop height highboy table with the extra butcher block and steel table legs we found on Etsy. I wanted a linear light fixture, but everything I liked was over $500 and out of our budget. So, we made the light fixture over the table for less than $30!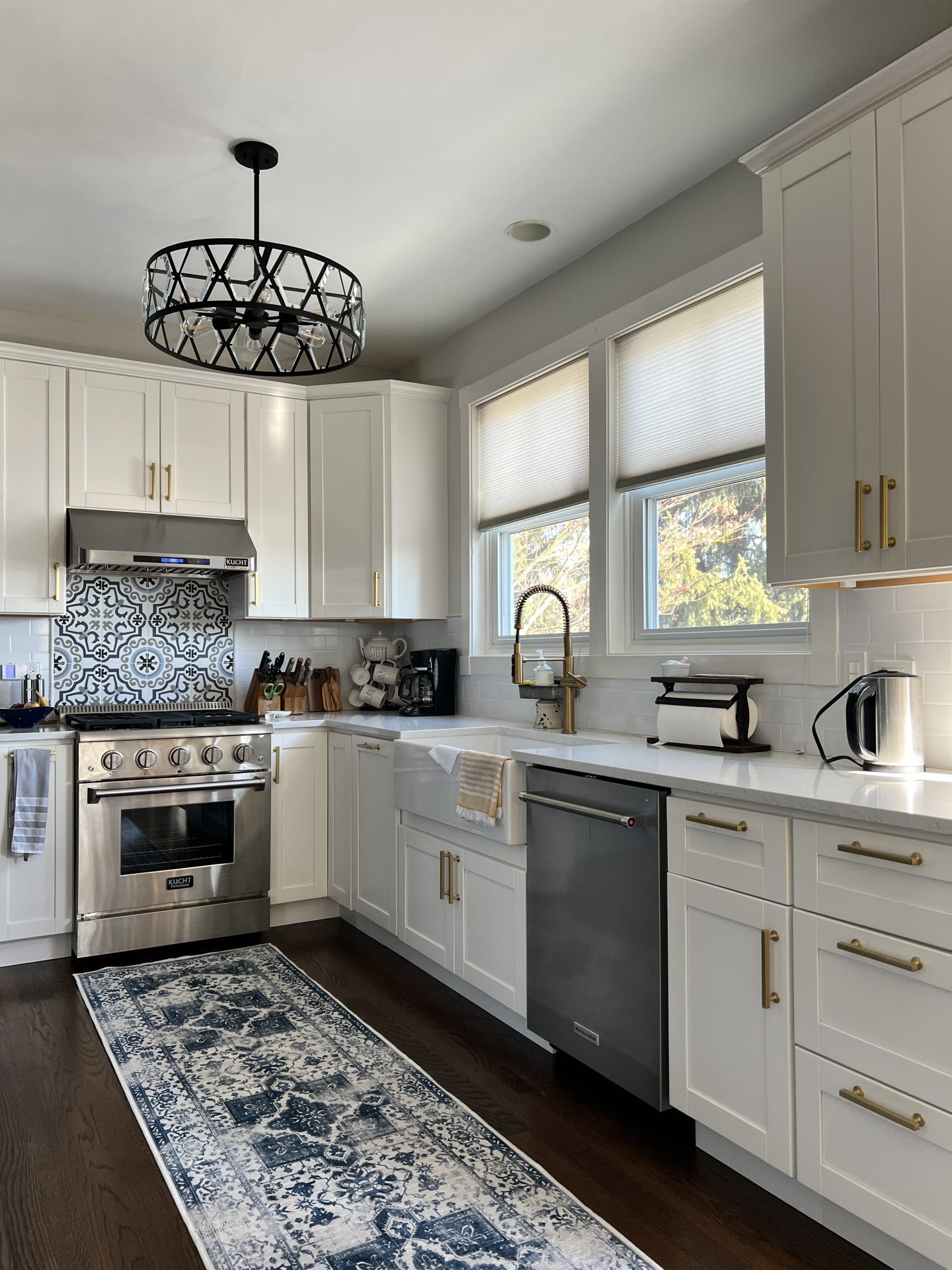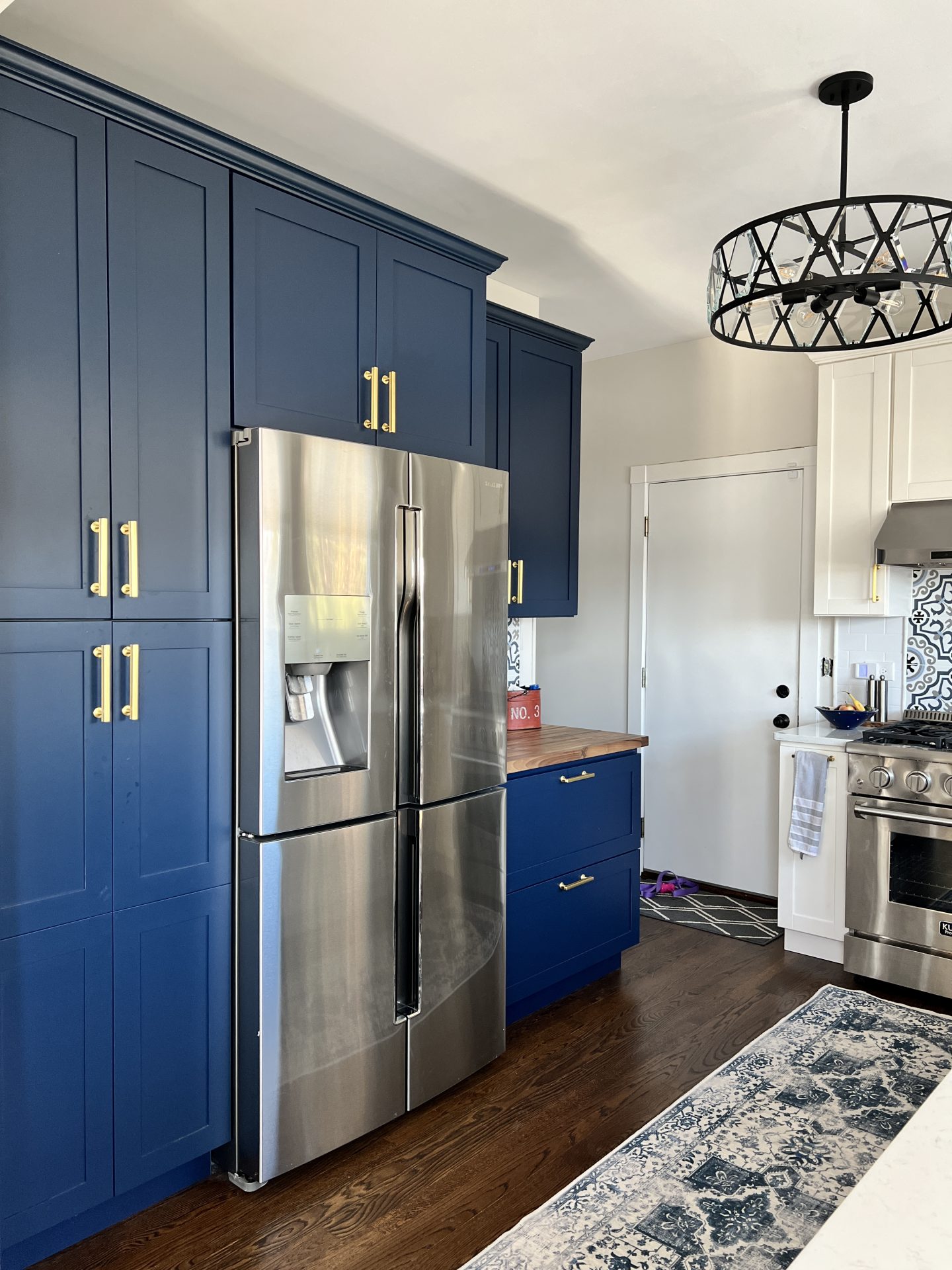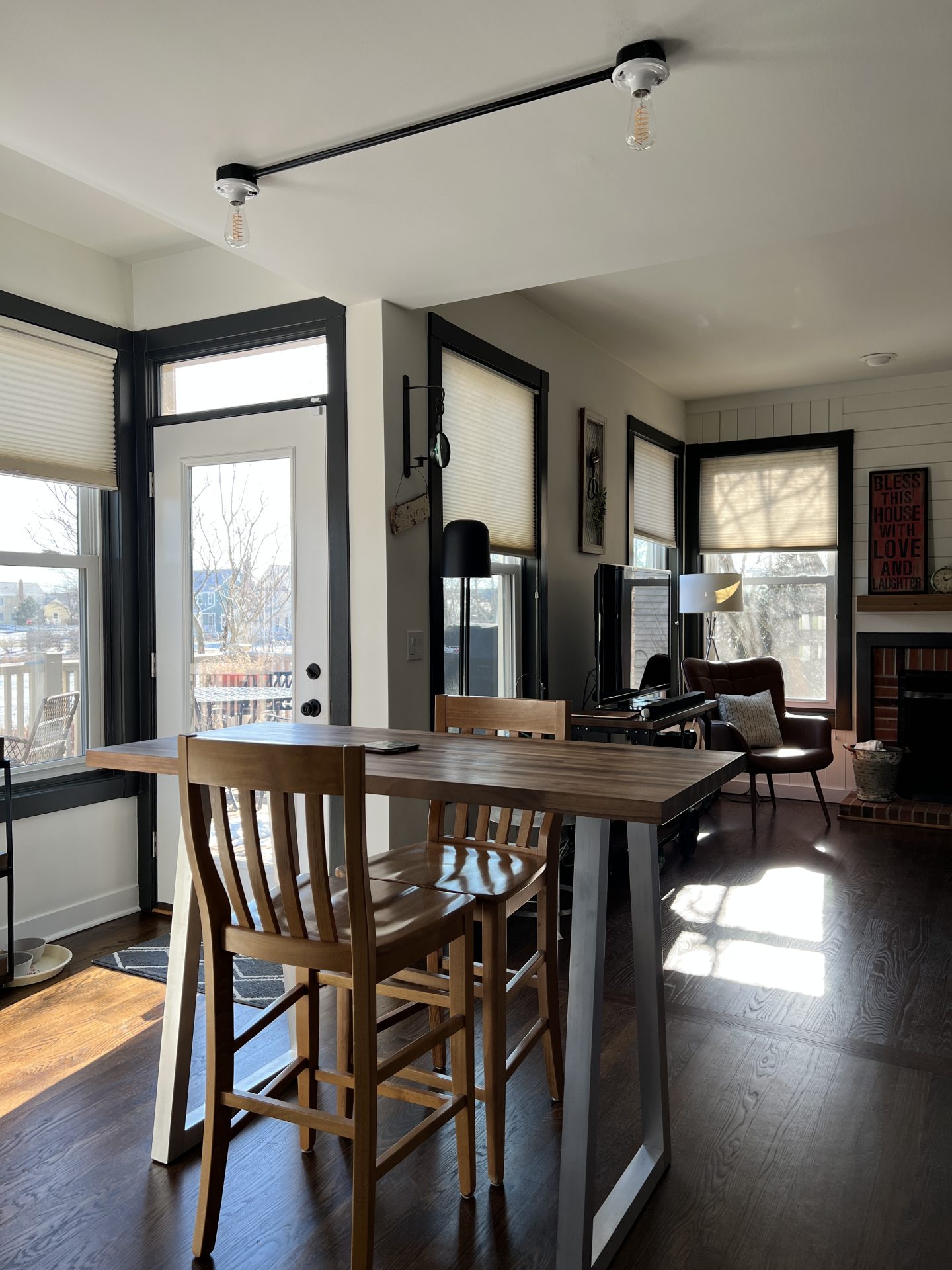 Thank you for reading Modern Farmhouse Renovation!
Also see: An Affordable Way to Refresh Your Home and Mixing Patterns in Your Home
If you liked this post, you can subscribe here or follow me on Feedly | Instagram | Pinterest | Facebook
Linking up here.