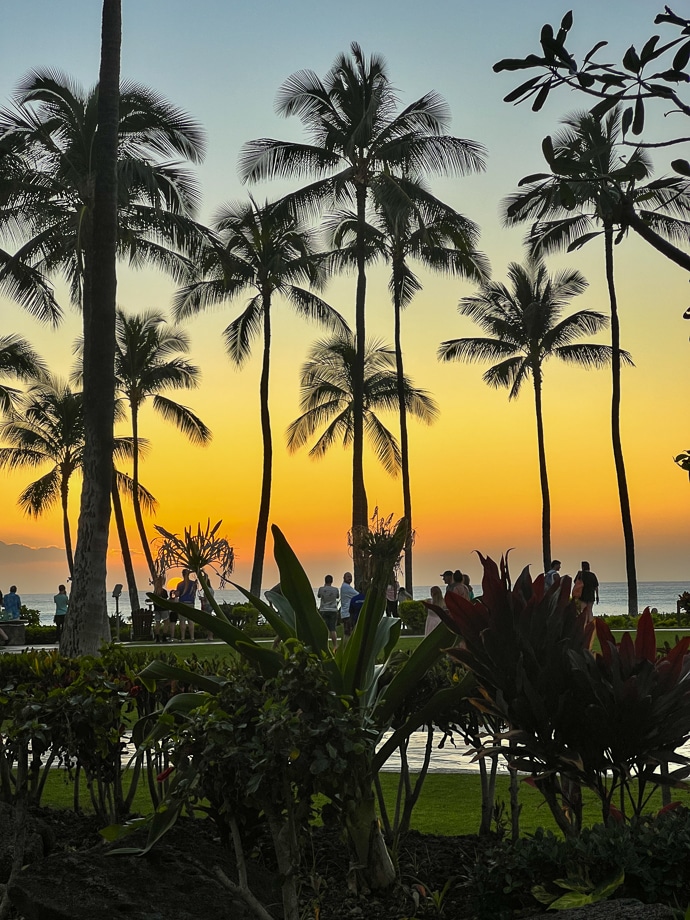 I'm excited to share my recent Oahu trip recap with you. With abundant natural and cultural attractions, Oahu offers stunning beaches, historical sites, fun activities, and outdoor adventures; there is plenty to discover on this Hawaiian island. We had a direct flight from Chicago to Oahu, which was a grueling 9 1/2 hours. But it was worth it when we exited the plane and were welcomed with 80-degree weather and sunshine! Read on for some of the best things to do in Oahu.
Oahu Itinerary
Disney Laniwai Spa
We traveled with my mom, my sister, and her family and stayed at Disney's Aulani Resort. One of my Christmas gifts was a facial at their legendary spa, and I booked it on Monday, our first full day on the island. You can arrive an hour before your service to enjoy their outdoor hydrotherapy garden, a retreat with vitality baths, soaking pools, a reflexology path, rain showers, and a lounge area. The entire experience was amazing, and I was kicking myself that I didn't book a second treatment while I was there.
Swim with Sharks
Meanwhile, my daughter and husband skipped the zen and swam with sharks. Literally. Island View Hawaii, Shark Diving Tour, teaches respect for the Hawaiian culture, the ocean, and its inhabitants. You swim freely with snorkel gear and a safety diver and watch and interact with sharks and other aquatic creatures. They both came back with all of their limbs and said the experience was both terrifying and incredible at the same time.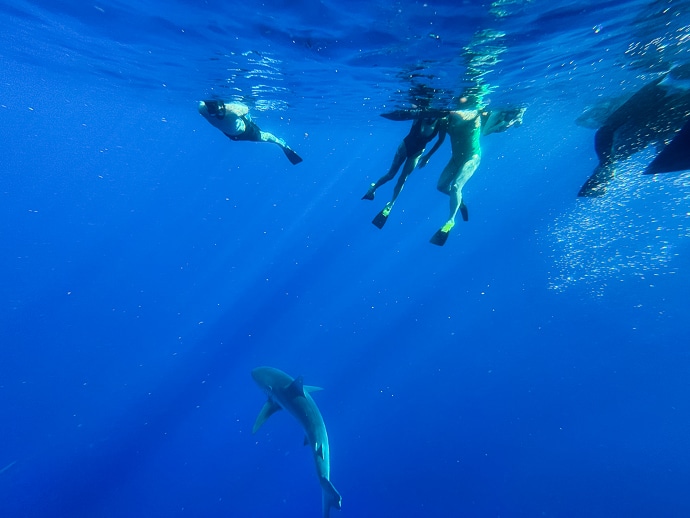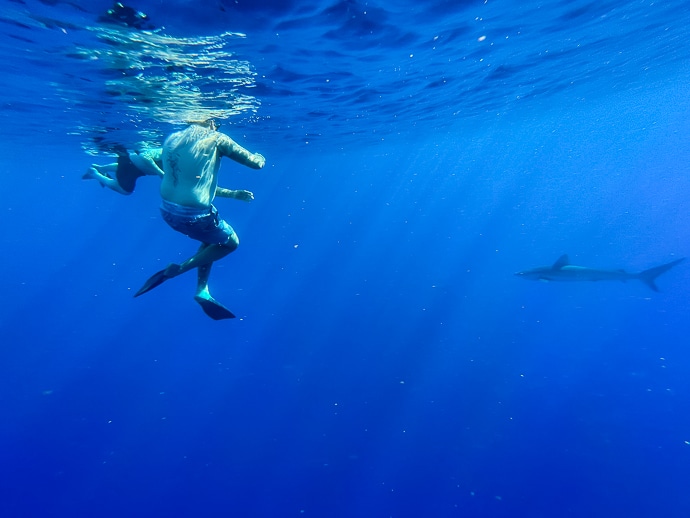 Visit the Pearl Harbor Memorial
Oahu is home to the USS Arizona Memorial and Pearl Harbor Visitor Center, a tribute to those who lost their lives in WWII. The USS Arizona admission includes a video presentation about the Pearl Harbor attack and a boat ride to the monument, built over the sunken ship. A visit here is moving and educational – you can board the USS Arizona Memorial and explore its interactive exhibits, which tell the story of what happened during this tragic and historical event. There's also a museum with interactive presentations and audio-visual displays that provide a comprehensive overview of WWII and its impact on Oahu. Both are free, but the memorial requires a timed ticket which can be reserved online for a nominal convenience fee.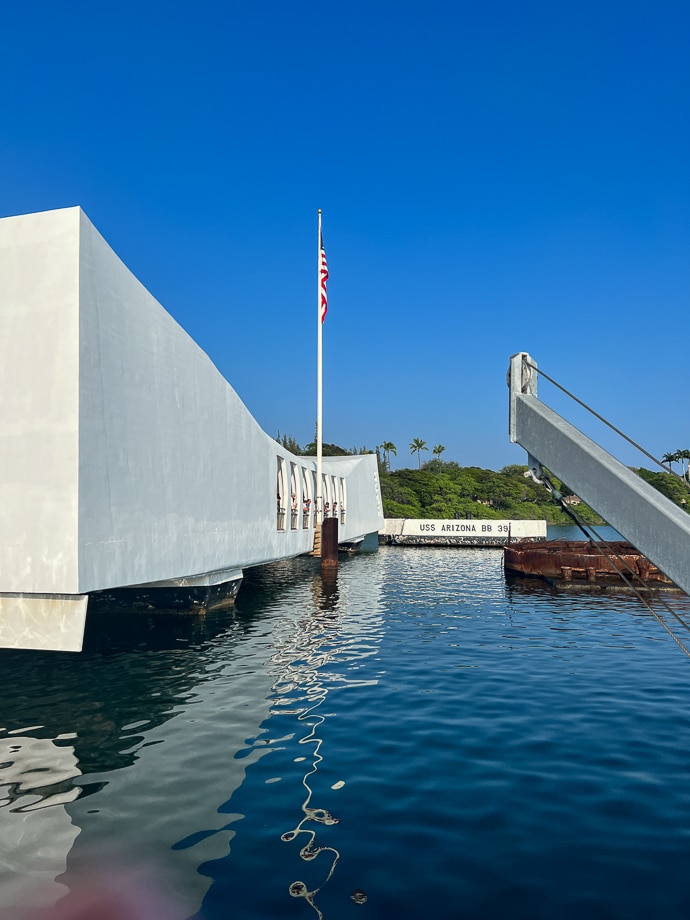 Hike Diamond Head
Diamond Head State Monument offers one of the most popular hikes on the island and is one of the best things to do in Oahu. This breathtaking hike takes you from the base of this iconic volcanic crater up to stunning views of the island. The moderate 1.6-mile (roundtrip) trail starts paved but becomes uneven and steep and includes stairs. You're rewarded at the top with an elevation of 560 feet and spectacular views of Honolulu and Waikiki beaches. Wear appropriate shoes, bring plenty of water, and have your camera ready. An entry fee of $1 per walk-in visitor and $5 per vehicle applies.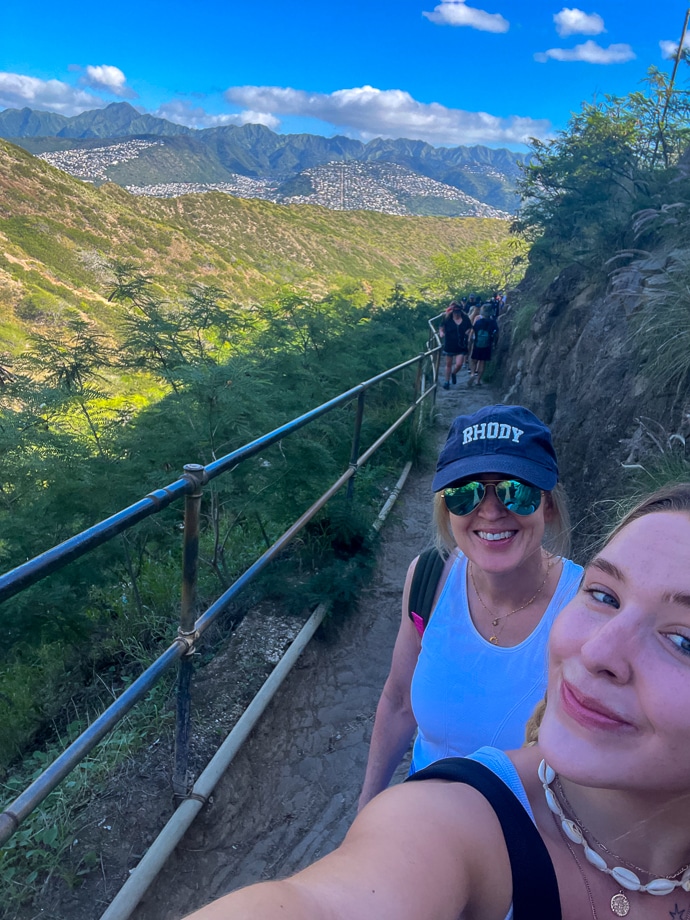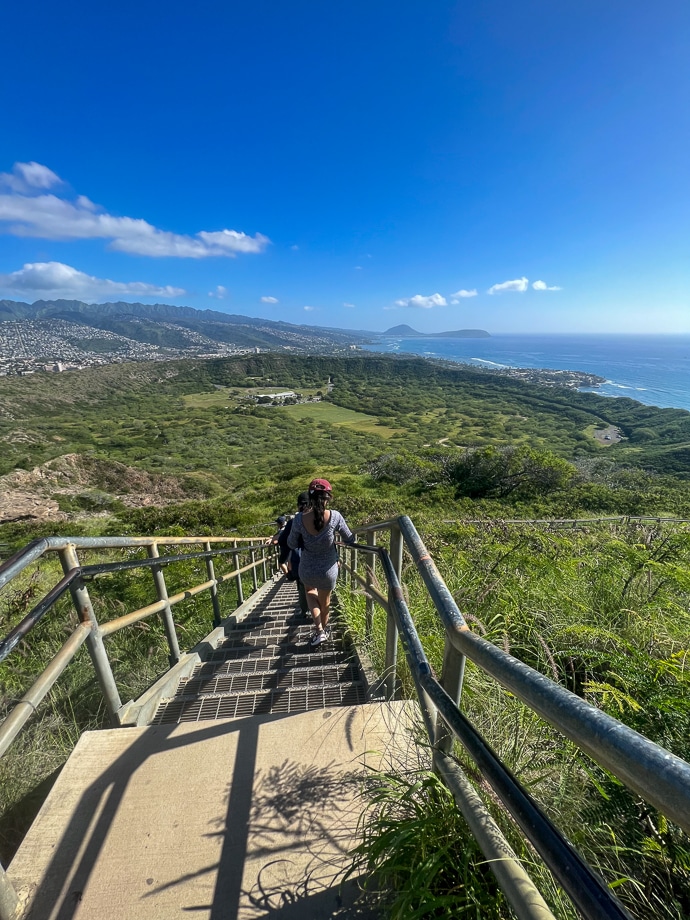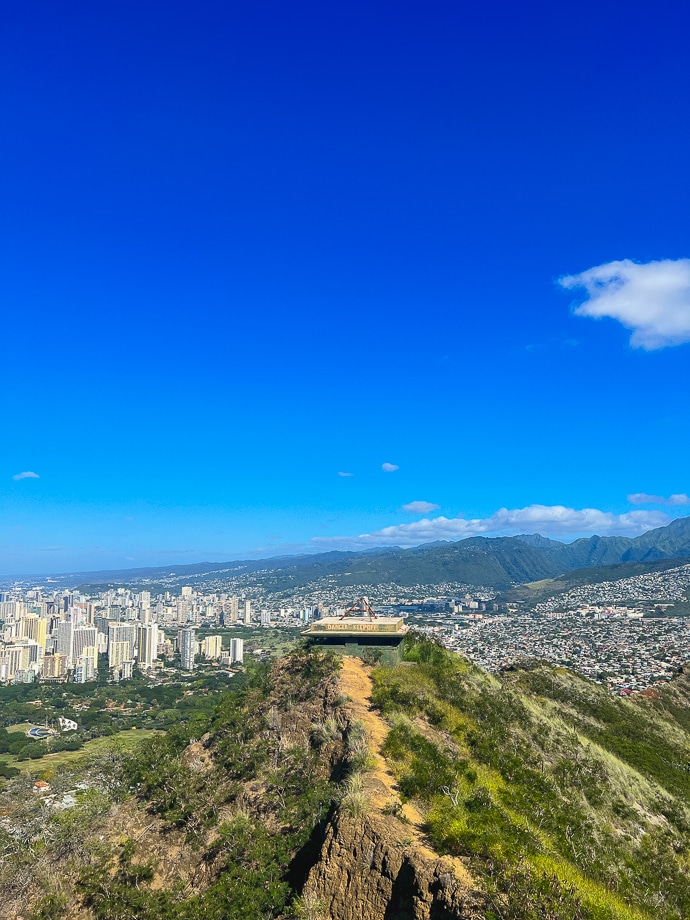 Explore Downtown Waikiki
Waikiki is known for its famous beaches and surfing, but the walkable downtown area is lined with shops, restaurants, and bars. It's shopping at its best with high-end stores like YSL and Gucci, moderate stores like Saks and Abercrombie, and smaller stores with gifts, Hawaiian memorabilia, locally made crafts, and specialty items.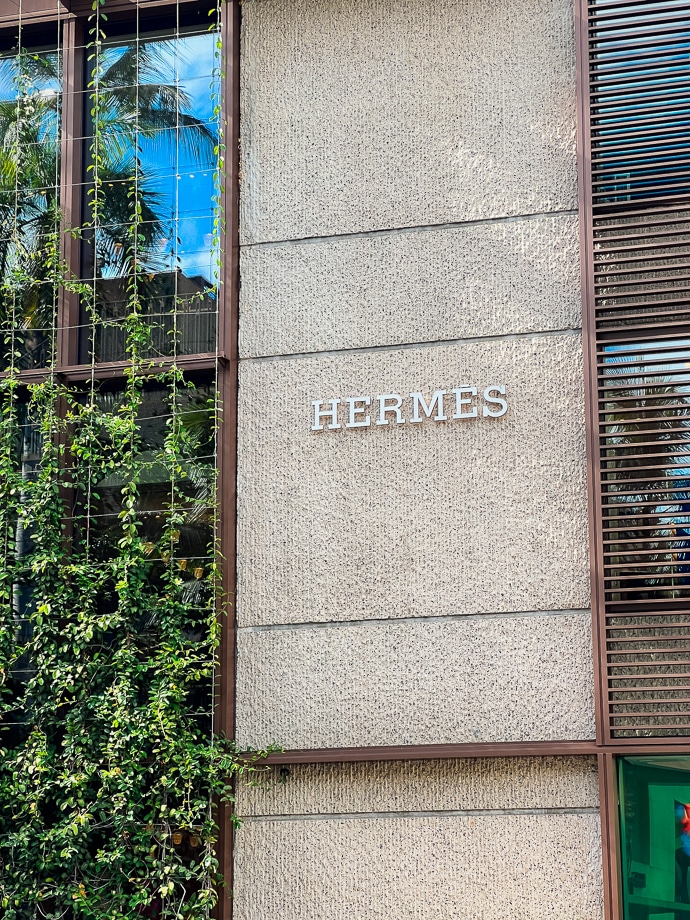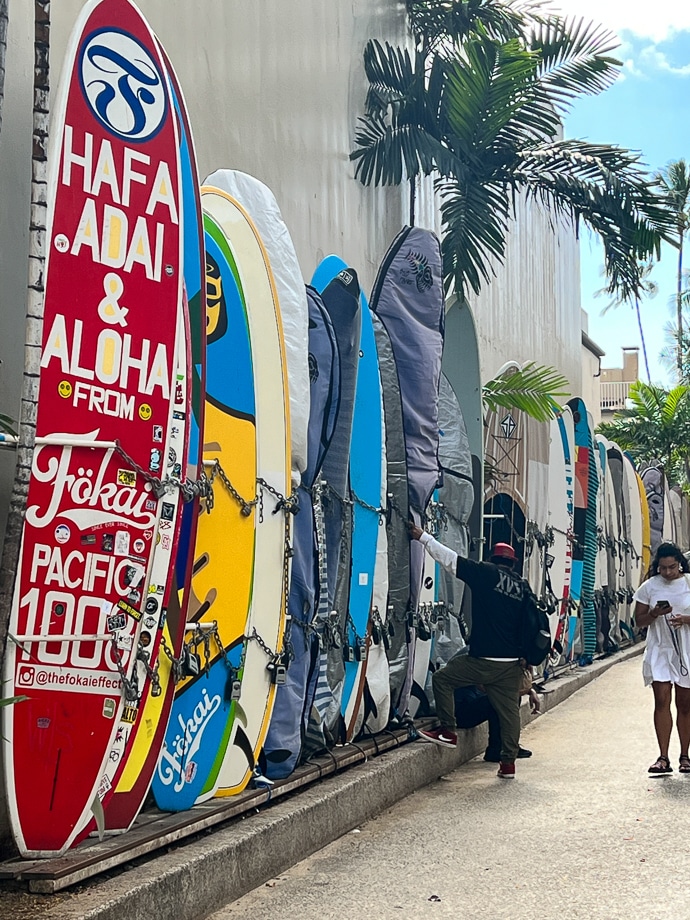 Sunset Sail
We set sail on a two-hour cruise on the Oahu Sunset Catamaran on Thursday evening. I have to say; this is probably the best sunset sail I've ever been on. Drinks and appetizers were served, and the crew was friendly and informative. Besides the beautiful views and tropical sunset, we saw pods of whales and dolphins up close. The dolphins swam right up to the boat, playing and diving in the water. It was an unforgettable experience and definitely one of the best things to do in Oahu.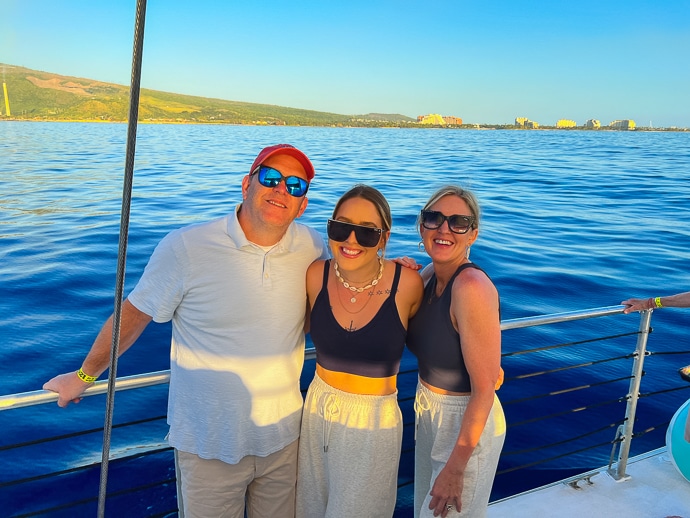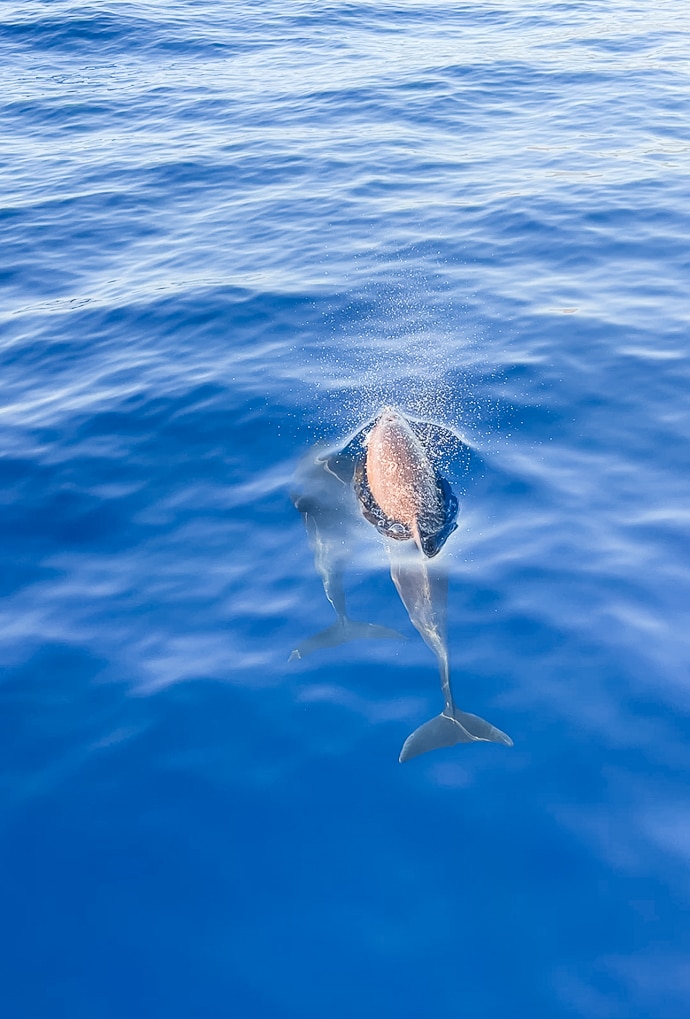 Luau
Attending a luau is one of the best ways to experience Hawaiian culture up close. Disney does everything top-notch, and their luau did not disappoint. The space is tucked away on a beautiful lawn and is set up like a high-end wedding. It was an enchanting evening of music, dance, and storytelling that takes you back to the ancient past. The buffet-style dining featured authentic island fare, including sea salt-crusted prime rib, fresh local seafood, yummy side dishes, and decadent desserts. The cost includes an open bar and leis and is steep at $170. Is it worth it? I think it was. Everything from the set-up, staff, entertainment, food, and drinks was done so well, and the show was not cheesy at all.
Wrapping it Up
It rained a little bit on our last day, and as we drove to the airport, we saw this rainbow. I hope this post is a helpful reference if you ever travel to Hawaii. Which activity interests you the most? Let me know in the comments!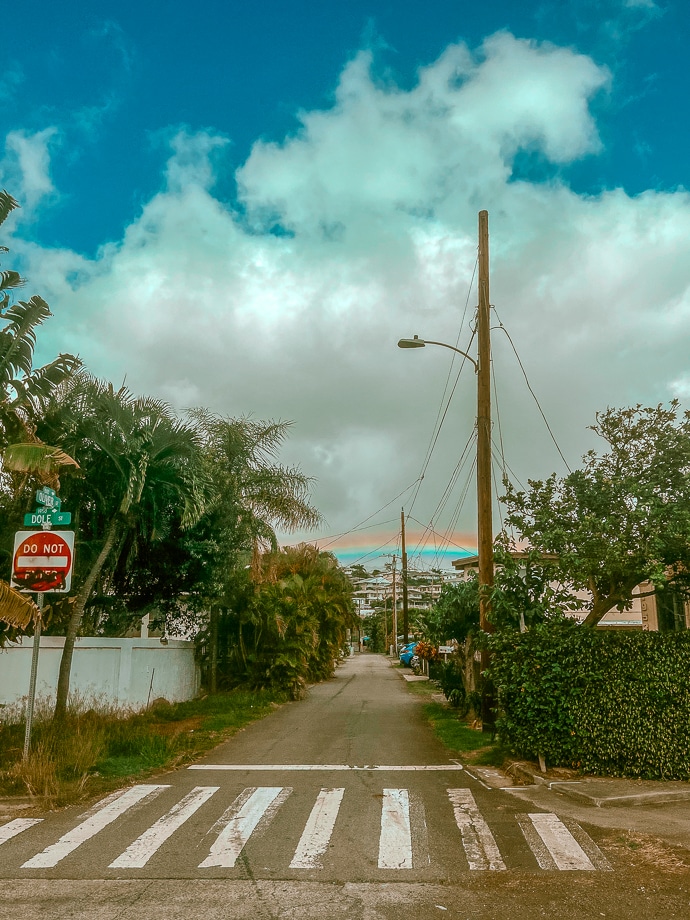 Thank you for reading Best Things to do in Oahu!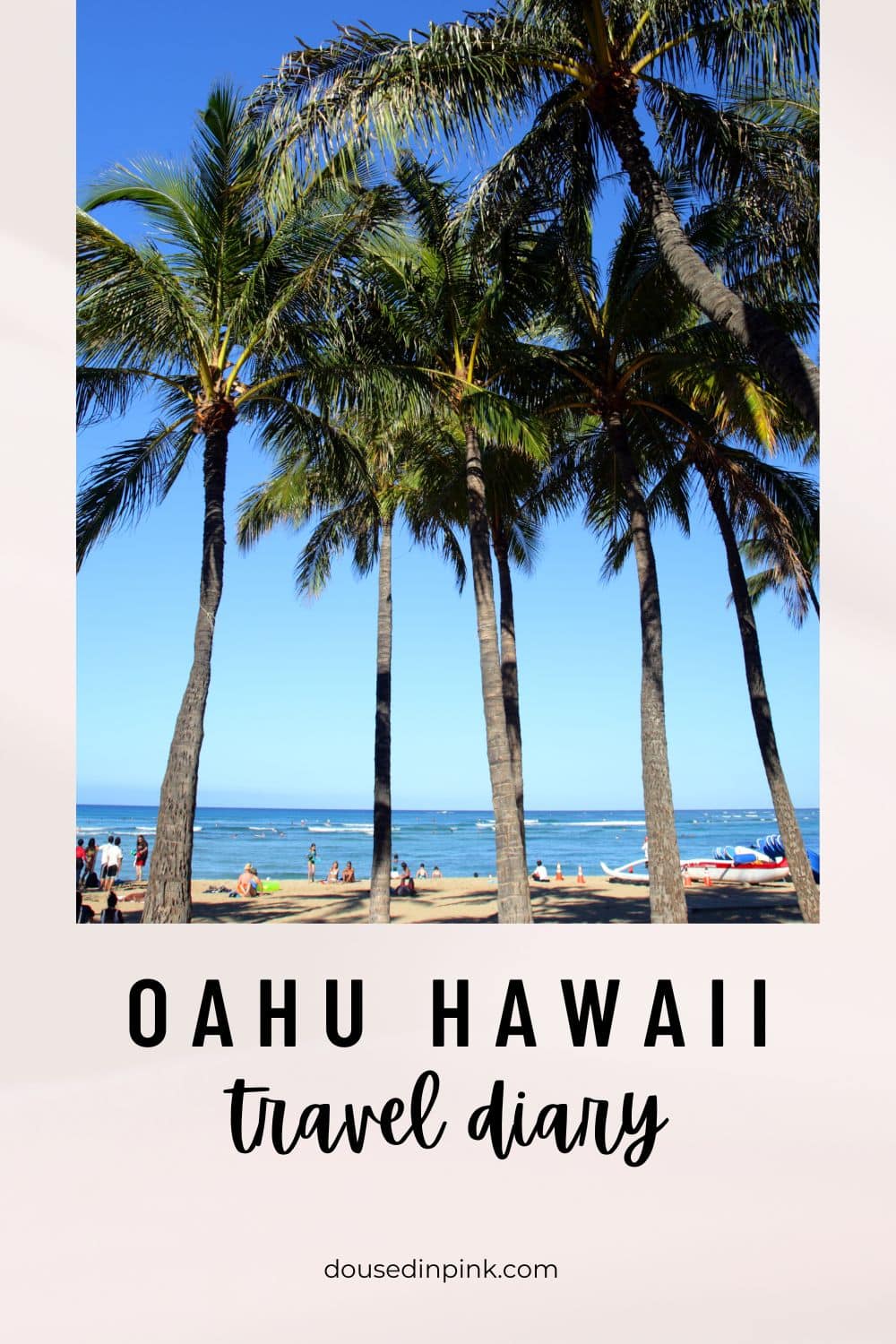 If you liked this post, you can subscribe here or follow me on Feedly | Bloglovin | Instagram | Pinterest | Facebook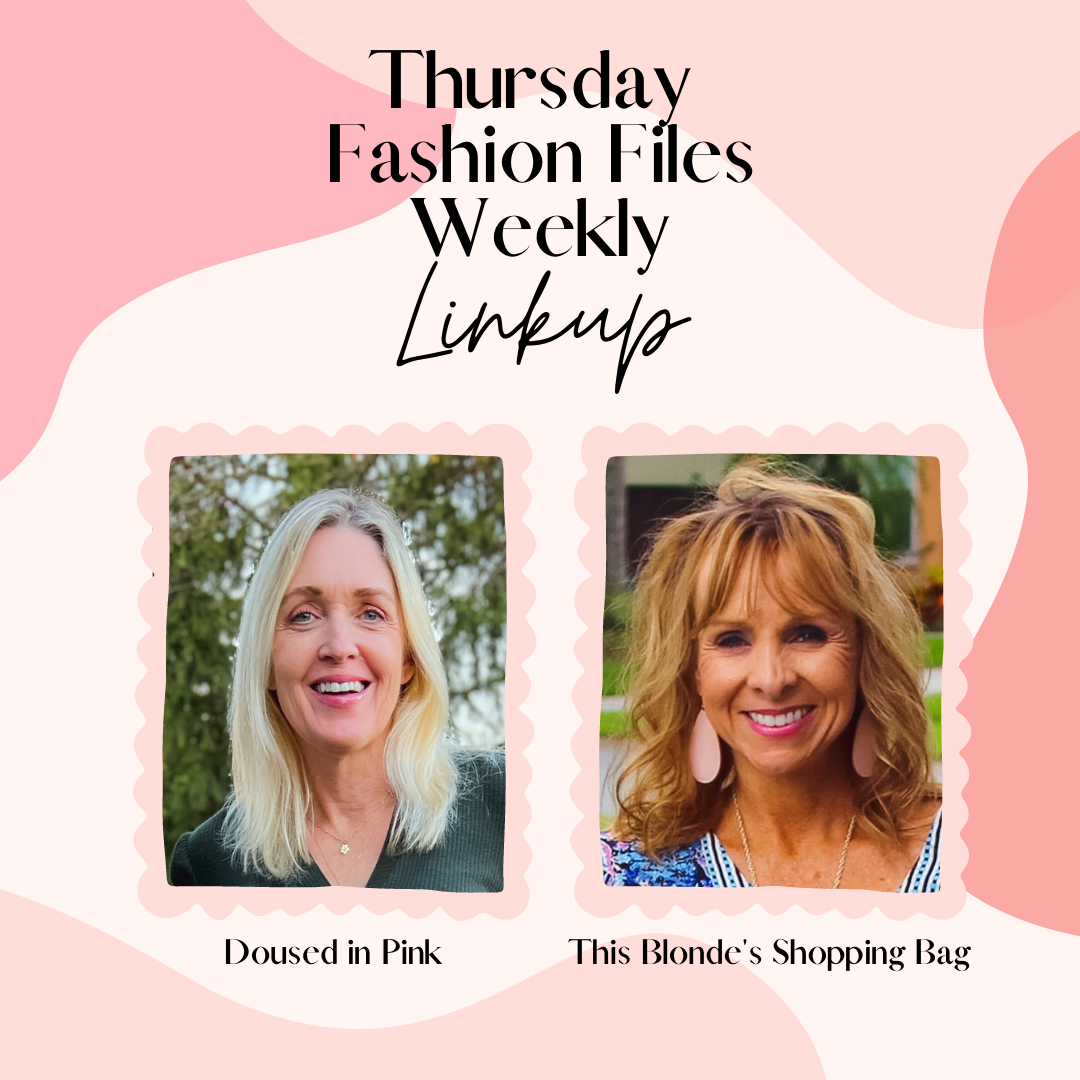 Thursday Fashion Files Linkup Guidelines
1 – Follow Jill: Bloglovin', Facebook, Instagram, Pinterest, Feedly, LIKEtoKNOW.it
2 – Follow Kellyann: Bloglovin', Facebook, Instagram, Pinterest, LIKEtoKNOW.it
3. Help spread the word and share our linkup with your community.
4. **By adding your links, you state that you have the proper licensing/rights to the images in your blog posts.**
Featured Blogger
Lucy from Lucy Bertoldi is this week's featured blogger! I loved reading her post about Why We Wear What We Wear!