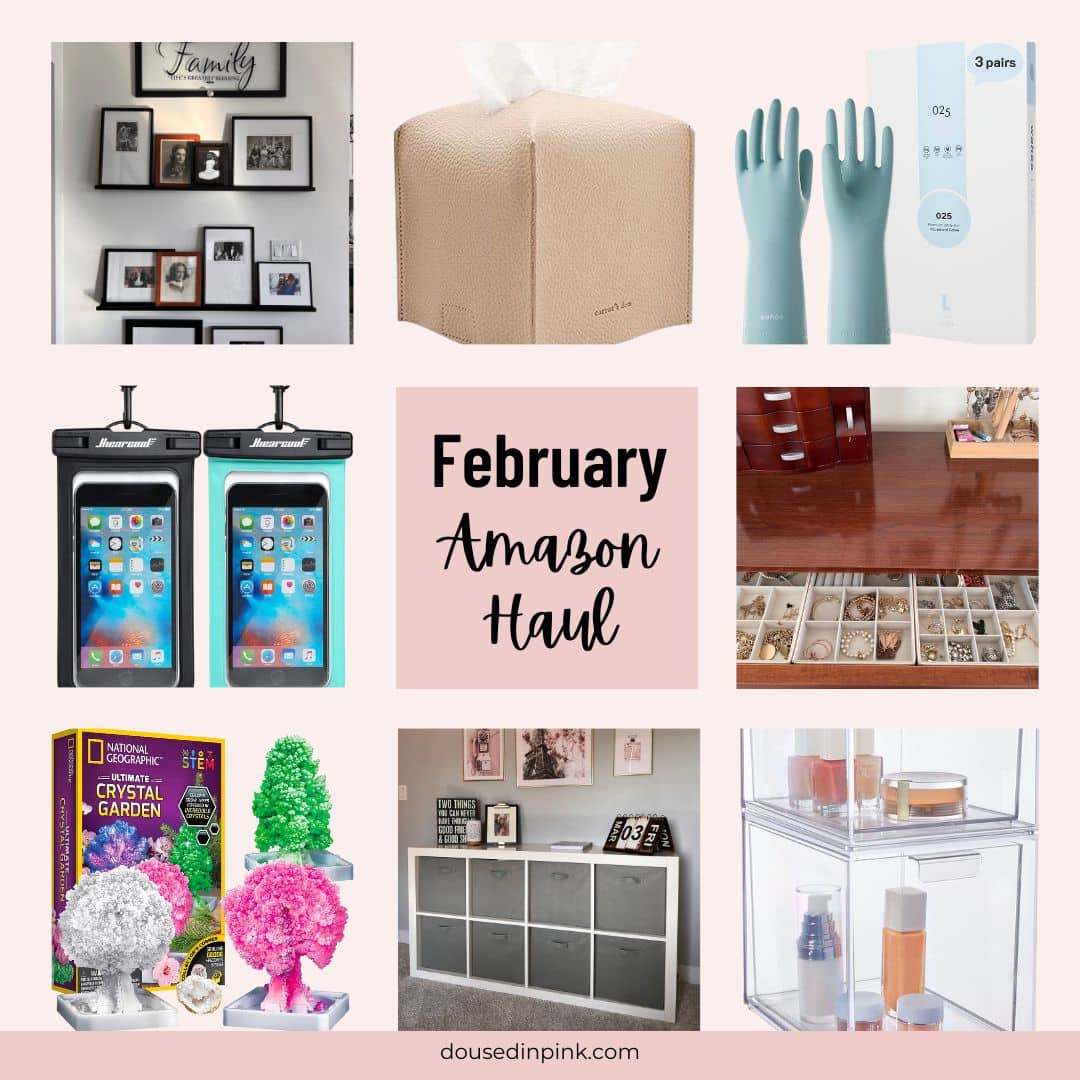 Well, Hello there! If you've been following along, you know I cut back to one post a week about a year ago when I started my new job. Recently I decided it was time to get back to posting twice a week, and from now on, I will be posting on Mondays and Thursdays. And what better way to kick it off than by sharing my February Amazon haul. Surprisingly I haven't purchased any clothing or beauty items lately. I've been in organization mode since the beginning of the year, and many of these items have made a big difference in getting storage under control.
What I Bought on Amazon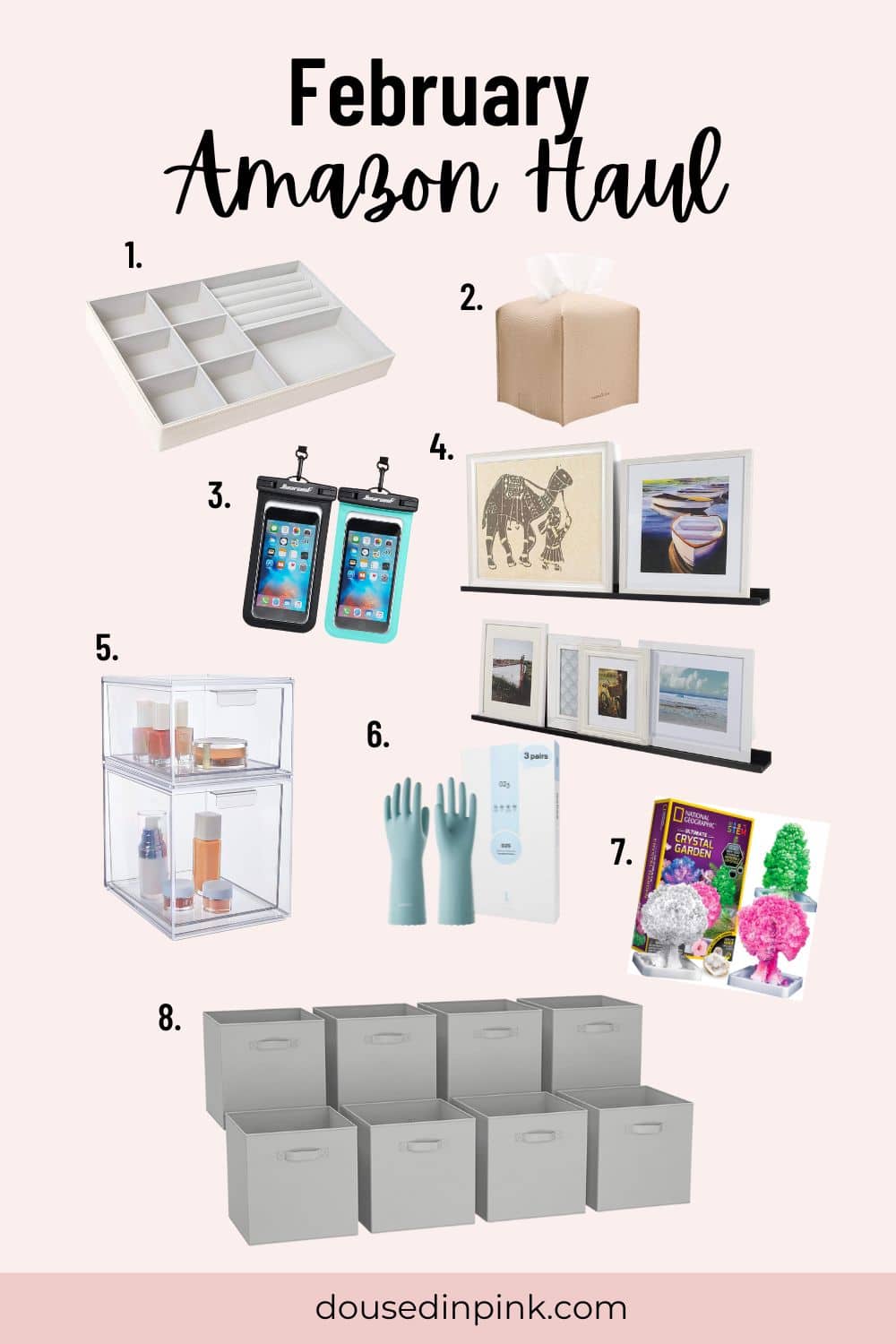 1. Do your dressers have secret drawers? These jewelry storage organizers fit perfectly to store my earrings, bracelets, and necklaces. Before, my necklaces were a tangled mess. It's so nice to open the drawer and see everything in one place.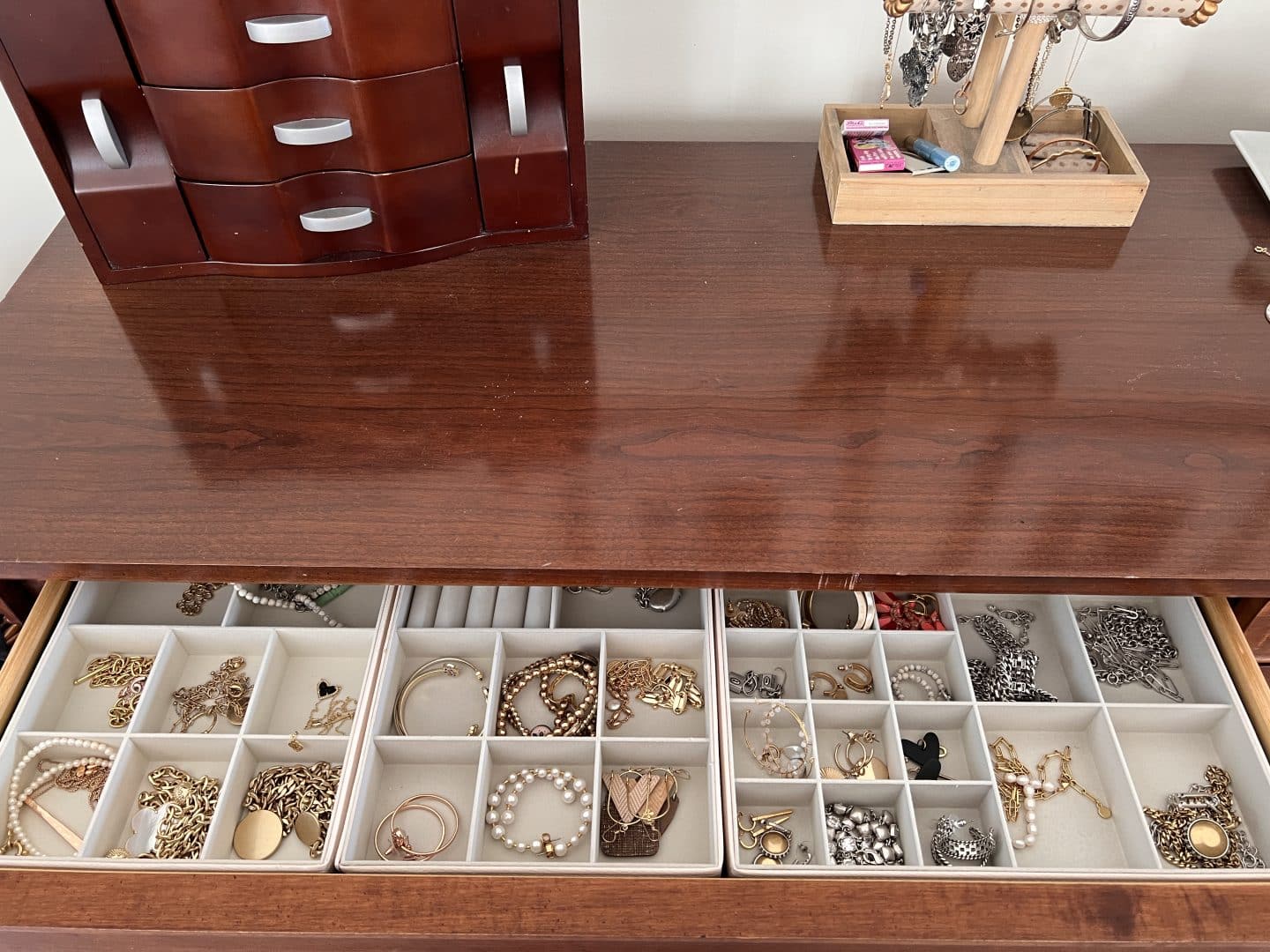 2. I bought these faux leather tissue box covers for our bathrooms. It looks so much better than having a cardboard box on display.
3. These waterproof phone cases came in handy in Hawaii for underwater marine life photos. This case will also be great for the beach this summer when I'm kayaking or paddleboarding.
4. I swapped some furniture between my dining and family rooms which left a large open wall begging for something interesting to be put there. So, I purchased these Floating Photo Shelves to create a gallery wall. They came in a pack of two and were easy to install.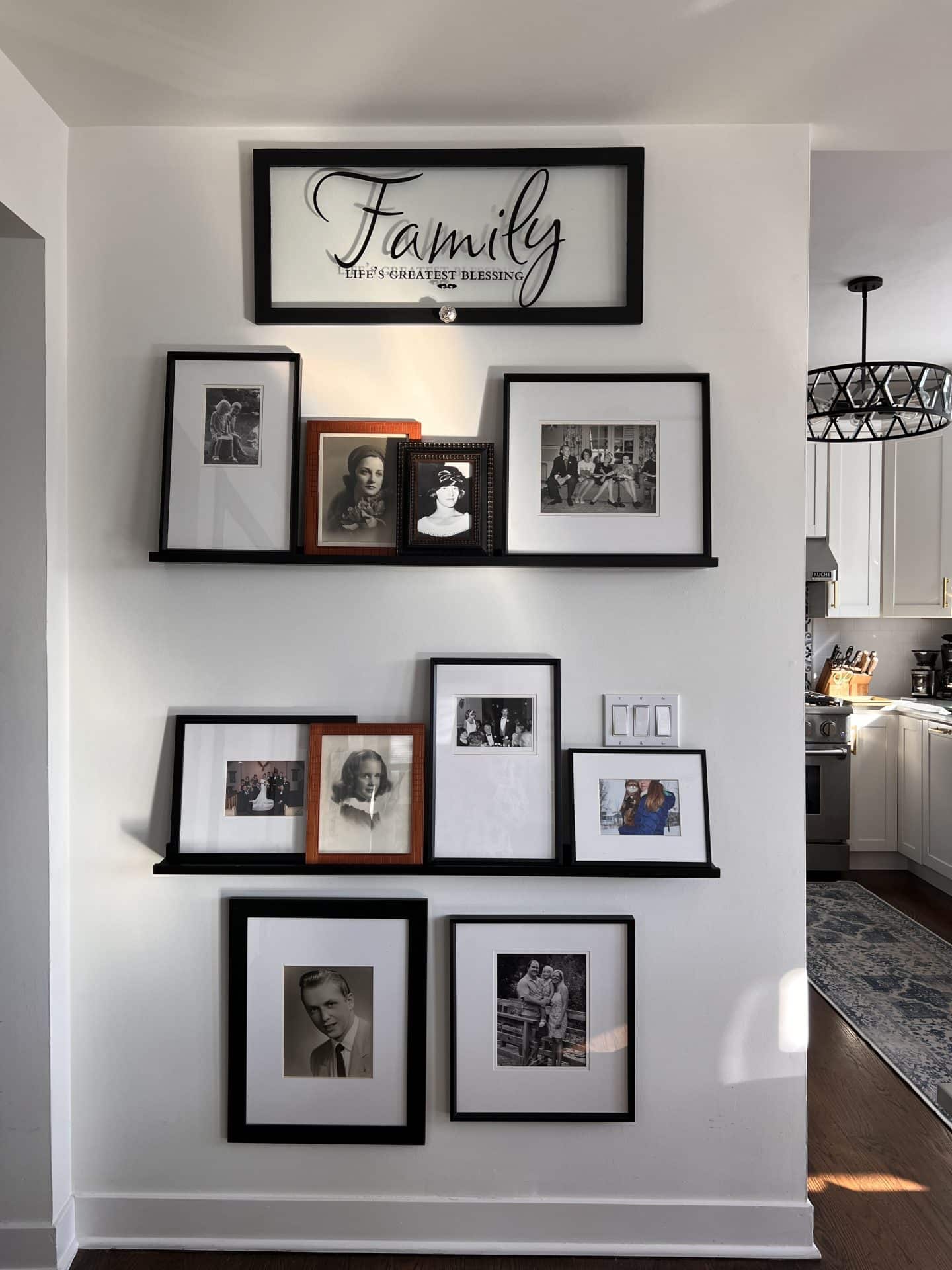 5. Speaking of organization, I bought these stacking storage drawers to organize skincare and makeup products under our bathroom sink.
6. I always wear dish gloves when I clean, and these are the best out there, in my opinion. They're thin yet durable, have a good grip, and come in multiple color options.
7. My four-year-old niece has a birthday party coming up, and this crystal growing kit was on her wishlist. I remember getting something similar to this as a kid and thought it was so cool.
8. More organization. I had an Ikea cube shelf in the spare room I had moved into my office. These large storage bins fit perfectly and now hold all my scarves, handbags, and seasonal shoes.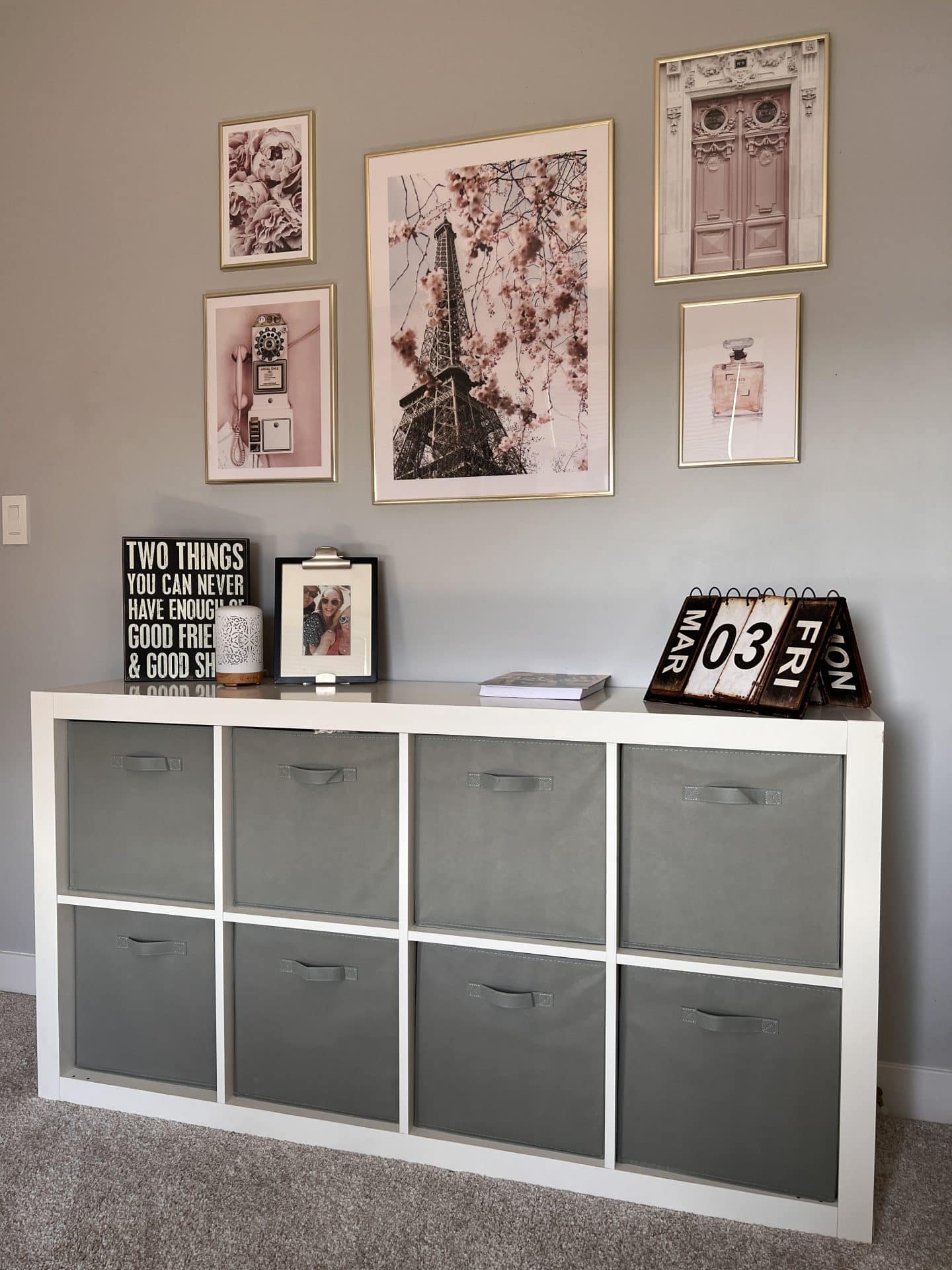 What have you purchased from Amazon lately? Let me know in the comments!
Shop my Amazon storefront here and my February Amazon haul:

Thank you for reading!
Also see: Home Organization Products You Need This Year
and Amazon Favorites – Winter Edition
If you liked this post, you can subscribe here or follow me on Feedly | Bloglovin | Instagram | Pinterest | Facebook
Linking up with:
The Other Side of the Road | Away from the Blue  | Fine Whatever Blog | Between Naps on the Porch | I do de Claire | Elegantly Dressed and Stylish | {Walking in Memphis in High Heels & The Fashion Canvas} | The Style Splash | Straight A Style & Girl Meets Bow | Is This Mutton? | Curated by Jennifer | Mummabstylish | Shelbee On the Edge | Nancy's Fashion Style  Momfessionals | Sunday Showcase