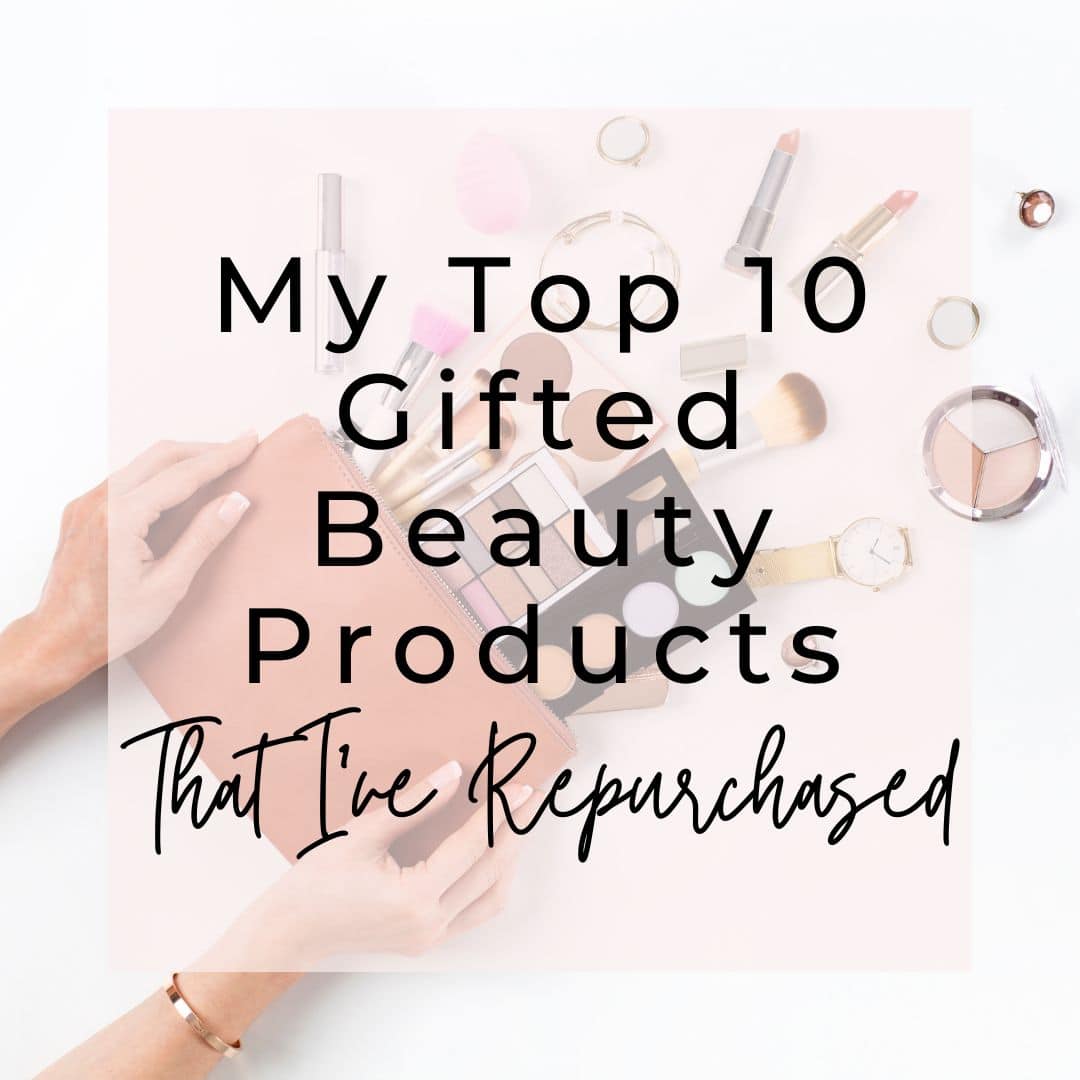 One of the perks of being an influencer I enjoy is PR gifting from brands. I'm lucky to have been given opportunities to try new makeup, skincare, and wellness products. But we all know that with so many beauty products on the market, they can't all be winners. I've been very selective with which gifted products I accept and honest with brands when they're not for me. So, I thought it would be fun to share my top 10 beauty products that were gifted and that I've repurchased.
Top 10 Beauty Products to Try
Best in Haircare
Verb Hair Care
Verb was created by a team of millennial women who wanted to bridge the gap between drugstore and high-end haircare. They have a range of salon-quality hair care without the cost. About a year ago, Verb sent me their
purple shampoo, purple mask, and ghost oil
to try, and I've said goodbye to brassiness, and my hair looks shiny and healthy. I just repurchased during the spring Sephora sale.
Thicker Fuller Hair
I partnered with Thicker Fuller Hair to promote their launch in Walmart last year. The collection is proven to make hair 4X thicker. It includes a shampoo, conditioner, hair serum, and scalp and root treatment, made without sulfates, parabens, phthalates, petrolatum, mineral oil, dyes, or silicones. I loved how healthy my hair felt after using this range and alternating between this and the Verb.
Top Cult Makeup Products
Charlotte Tilbury Supermodel Brow Kit
As a blonde, I usually get my brows tinted and fill them in daily. When Charlotte Tilbury gifted me their Supermodel Brow Kit, I was excited to try it. These products are a game-changer for anyone with light or sparse brows, and I've repurchased the bundle several times since.
Olive & June Nail Polish
I've always done at-home manicures and have tried almost every polish out there. I was gifted the Olive and June Mani System and have never looked back. What makes this so good? The Poppy. You pop it on your polish for a better grip and more control for even and steady strokes.
Best Selling Skincare
Gloves in a Bottle
Gloves in a Bottle sent me their hand lotion to try during the pandemic, and I was instantly hooked. If you wash your hands a lot,  this lotion is in my top 10 beauty products because it keeps your hands hydrated for four hours. You can find it on Amazon.
Tula Sunscreen
I love a product that does double duty. Tula's Protect & Glow protects your skin from the sun, blue light, and pollution. I stock up on this and use it year-round. Promo code INPINK15 gets you 15% off your purchase.
KORRES White Pine
Do you remember this post where I reviewed the new KORRES White Pine Meno-Reverse range? The Up-Lift Sculptor was my favorite product from that collection, and it's been one of my top 10 beauty products ever since. It's a serum with a roller applicator that lifts and tightens the cheek, jawline, and neck.
SkinCeuticals CE Ferulic
SkinCeuticals is a brand I've used on and off for quite some time, ever since Skinstore.com gifted me their vitamin C serum. It's pricy, but it's one of my favorites, and I always come back to it. It improves my skin's texture and gives it a healthy glow.
My Top Two Wellness Products
Ancient Nutrition Supergreens
I've always picked fruits over vegetables and have struggled to get enough greens into my diet. Ancient Nutrition sent me their Supergreens supplement, and I loved getting the benefits of juicing every day and getting 25+ superfoods into my diet. It has a neutral greens flavor, so it's easy to add to your smoothies and other recipes.
LURE Calming Drops
LURE Calming Drops have been added to my cart multiple times since trying them over two years ago. Designed to help with relaxation, reduce stress and help you sleep better. I take them before I go to bed, and it's helped me get a better night's sleep. Promo code JILL10 gets you 10% off your purchase.
I hope this post highlighting gifted beauty products that I've tried and repurchased is helpful when you are looking for new brands to try and add to your daily regime. Let me know in the comments what's on your top 10 list!
Shop my top 10 beauty products here: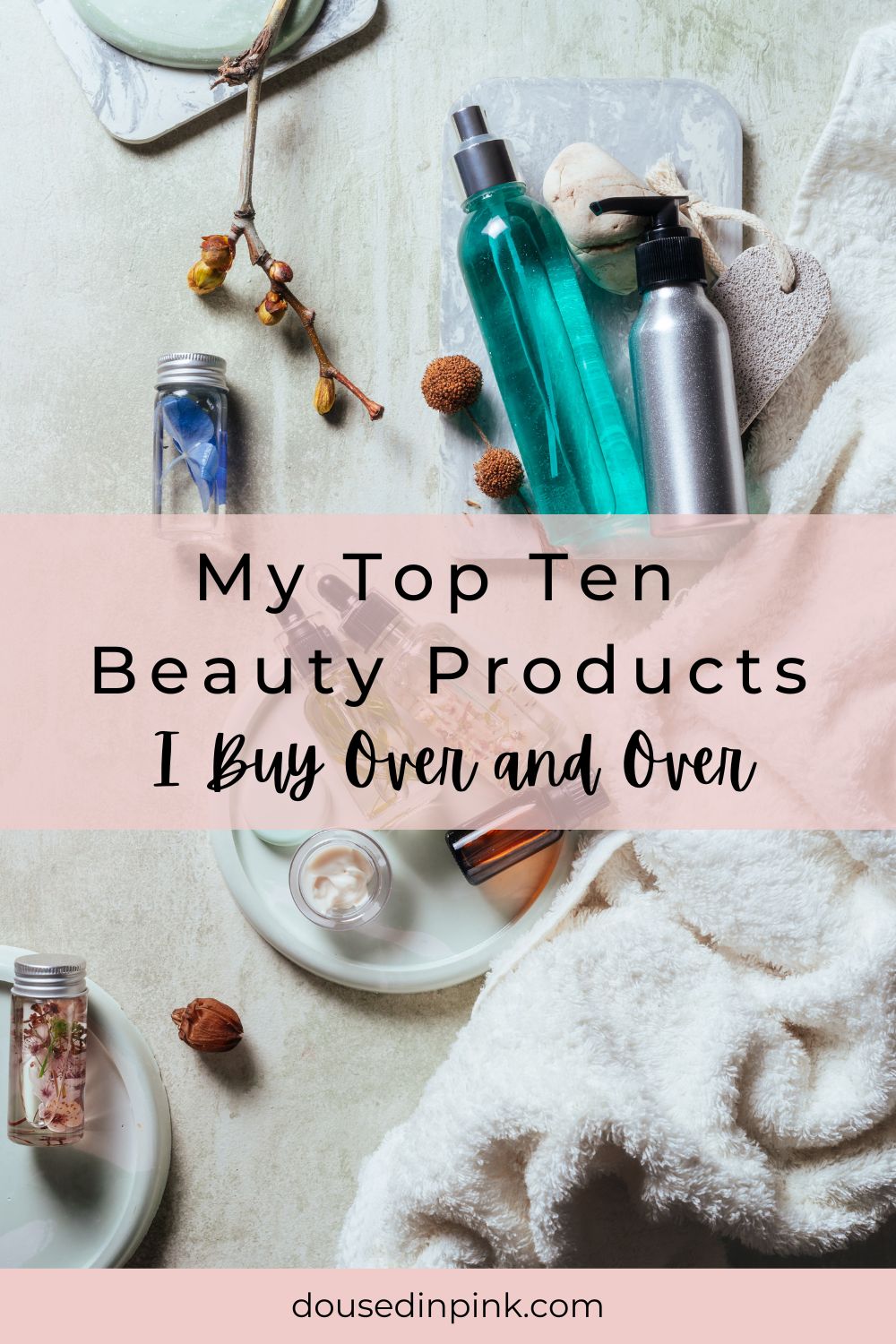 Also see: Best Products from the Sephora Sale I'm Adding to My Cart and DermaWand Review – How the Device Works
 If you liked this post, you can subscribe here or follow me on Feedly | Bloglovin | Instagram | Pinterest | Facebook
Linking up with:
Away from the Blue  | Fine Whatever Blog | Between Naps on the Porch | I do de Claire | Elegantly Dressed and Stylish | {Walking in Memphis in High Heels & The Fashion Canvas} | The Style Splash | Straight A Style & Girl Meets Bow | Is This Mutton? | Curated by Jennifer | Mummabstylish | Shelbee On the Edge | Nancy's Fashion Style | Momfessionals | Marsha in the Middle | Sunday Showcase