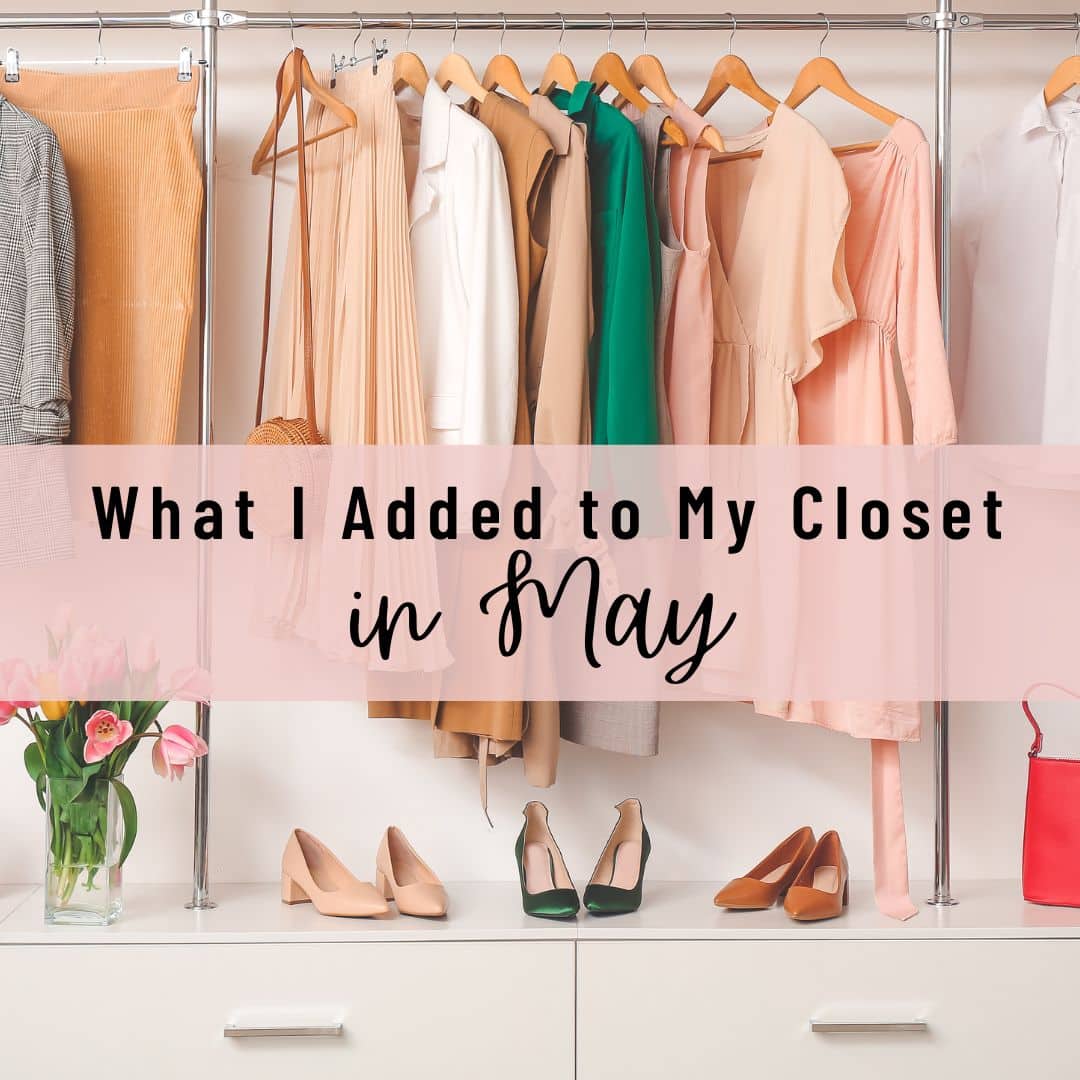 Happy Monday, Friends! Today I'm back with my style budget series and am sharing my May purchases. Instead of meeting a monthly budget, I have an annual amount that I subtract from each month. I have found this works better for me, and I have come out in the positive at the end of the year versus sometimes the negative every month. My clothing budget for 2023 is $1,800.
We all know that a little retail therapy will brighten your day, but it's also easy to overspend. The number one thing that keeps me on a budget is that I don't buy clothes at full price. I look for deals and take advantage of Poshmark finds. Be creative in your approach and buy clothes for quality, and it fits into your wardrobe, not the price tag.
Keep scrolling to see what I added to my closet. I included shopping links and the post they were worn in as well.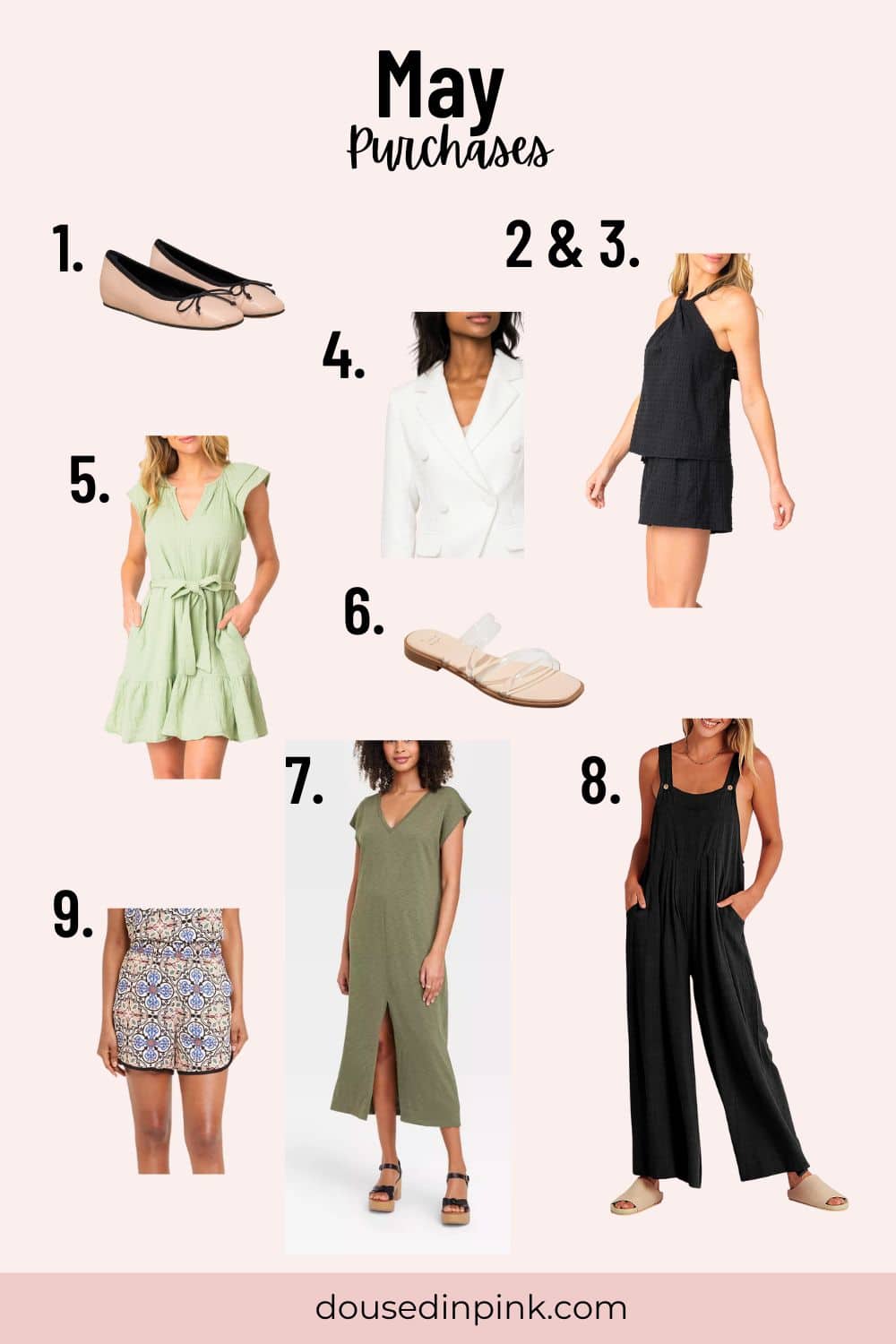 What I Added to My Closet in May
1 – Ballet Flats c/o M. Gemi | worn here.
2 & 3 – Black Halter Top & Black Shorts c/o Gibsonlook | worn here and here.
4 –White Double Breasted Blazer c/o Gibsonlook | worn here.
5 – Green Dress c/o Gibsonlook | worn here.
6 – Clear Sandals $19.99 | worn here.
7 – Maxi Dress $20.00 | worn here.
8 – Black Overalls $36.00
9 – Printed Shorts $17.60.
May Total: $93.59
Remaining Balance: $1147.58
Recap
I think I'm doing pretty good with my purchases and budget considering that we're halfway through the year and haven't spent even half of it. I'm lucky to have an ongoing partnership with Gibsonlook that keeps my wardrobe updated with fresh basics. I've been focusing on shopping my closet this month, which has also helped keep me on track.
Life & Blog Update
I'm super busy at work with my full-time job, so starting next week, I will be going back to one fashion post a week on Thursdays for the Thursday Fashion Files linkup I host with Kellyann. My Tuesday newsletter will continue, and I'd love it if you would subscribe. Subscribers get access to freebies, giveaways, and exclusive content.
Shop the post:

Thank you for reading! How do you budget for your wardrobe? Let me know in the comments!
If you liked this post, you can subscribe here or follow me on Feedly | Bloglovin | Instagram | Pinterest | Facebook
Linking up with:
Away from the Blue  | Fine Whatever Blog | Between Naps on the Porch | I do de Claire | Elegantly Dressed and Stylish | {Walking in Memphis in High Heels & The Fashion Canvas} | The Style Splash | Straight A Style & Girl Meets Bow | Is This Mutton? | Curated by Jennifer | Mummabstylish | Shelbee On the Edge | Nancy's Fashion Style | Momfessionals | Marsha in the Middle | Sunday Showcase